Mini-storage units could be banned from a certain part of downtown Charleston and others would have to go through a more rigorous public screening process under a new city proposal.
The plan to be considered Wednesday by the Planning Commission specifically prohibits mini-warehouse and storage uses in the urban commercial district. That's the high-density residential area immediately around the College of Charleston where general business uses are also allowed, according to Jacob Lindsey, the city's planning director.
He called the college area a prime district of concern with the transient student population nestled next to residential housing.
"We don't want to see mini-warehouse facilities in or near our neighborhoods," he said.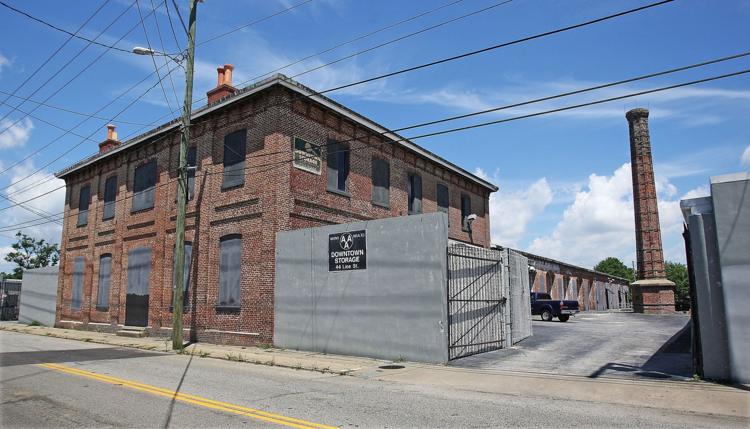 The commission also will consider a change that requires future mini-storage developments to go through a level of review similar to hotels, Lindsey said.
The change involves classifying self-storage uses from a conditional use to a special exception use in areas zoned for general business. Those areas exist all across the city.
If approved, the proposal will require applications for mini-storage units - similar to requests for auto repair shops, gas stations, veterinary clinics and stables - to go through the Board of Zoning Appeals before they can move forward.
"This is so folks in our neighborhoods have ample time to give input on mini-storage facilities," Lindsey said.
He cited a four-story, storage structure built in 2013 in West Ashley as an example to guard against. The hulking facility on St. Andrews Boulevard was built on a lot that is not in city limits, resulting in a backlash from from nearby residents.
While the change would encompass all parts of the city classified for general business use, Charleston officials are most concerned about neighborhoods next to businesses in West Ashley, a part of the city where Mayor John Tecklenburg has focused his revitalization efforts.
"We are not targeting a specific property," Lindsey said. "It's more about West Ashley. We think you will see a lot more demand near neighborhoods ... and we have seen an increase in interest in building mini-storage facilities across the city."
The proposed restrictions would not affect peninsular operations such as the existing AAA Downtown Storage on Line Street. They also would not impact a proposal by U-Haul, which has filed a site plan for a five-story, storage business on its half-block property bounded by King, Spring and Columbus streets. The city wants to turn the U-Haul site into a park. No headway has been made on that effort, Lindsey said.
About a block away, developers last year bought the property where AAA Downtown Storage operates around an antebellum smokestack on Line Street. An environmental cleanup plan for the site calls for a mix of uses, including apartments, businesses and open space.