A conservation group has purchased about 600 acres near the east branch of the Cooper River through a preservation program tied to the Charleston Harbor deepening project.
The Lowcountry Land Trust bought Hyde Park Plantation for $3.525 million from Hyde Park Estates Inc., which had owned it since 1993. 
The property is near the Francis Marion National Forest off S.C. Highway 402, between Huger and Cordesville in Berkeley County. It includes more than 100 acres of rice fields and almost 500 acres of woodlands, as well as a main residence, servant's quarters and a guest house.
"Hyde Park Plantation has extraordinary historic and ecological value and is located in a remarkable area of the Lowcountry," Lowcountry Land Trust president and CEO Ashley Demosthenes, said in a statement.  
The purchase was financed mostly by a $5 million fund that the State Ports Authority set up more than two years ago to conserve land in the Cooper River Historic District to mitigate the environmental effects of dredging the local shipping channel to 52 feet. The rest was financed privately with a $1 million mortgage, according to Berkeley County property records. 
"Were going to protect it obviously, because it's currently unencumbered," Demosthenes said of Hyde Park.
The land will be placed under a legally binding conservation easement that will restrict development on the 589-acre property, she said. The Charleston-based nonprofit land trust eventually plans to sell Hyde Park and reinvest the money in other purchases. 
"We want to make sure the buyer is conservation-minded," Demosthenes said. 
Previously, Lowcountry Land Trust tapped into the port's revolving fund to buy the nearby French Quarter Creek tract.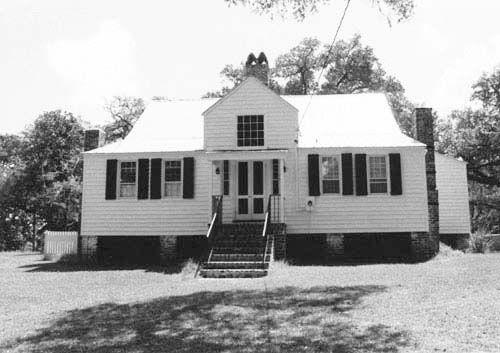 "Just as the Charleston Harbor deepening project will generate lasting positive impacts to our state's economy and global competitiveness, the protection of the Cooper River Corridor is extremely significant to our region," SPA chief executive Jim Newsome said in a statement.
Hyde Park was "mooring," or getaway, starting in the 1790s for a Charleston family who also owned the adjacent Kensington Plantation. Its neighbor on the other side was Bossis Plantation, now part of the state Department of Natural Resources' Bonneau Ferry Wildlife Management Area.
Lowcountry Land Trust said centuries-old plats show roads, ponds and fences on its newly acquired tract, indicating it operated as a working plantation. Hyde Park has been managed primarily for timber since around the 1950s.
The purchase brings to 49,000 the number of protected acres in the Cooper River historic district. It is the 13th property the Lowcounty Land Trust is overseeing in that part of the region.
Historic Charleston Foundation said it began work in the mid-1990s to list much of the area around Hyde Park on the National Register of Historic Places.
"Acquisitions such as this one recognize the area's importance to both history and land conservation and provide long-term protections to this special part of the Lowcountry," said Winslow Hastie, the group's chief preservation officer.