The Charleston public-relations firm that promoted Summerville's claim as the birthplace of sweet tea with a 2,500-gallon jar that broke a Guinness World Record is now playing a role in South Carolina's tourism campaign.
The S.C. Department of Parks, Recreation and Tourism last week named Touchpoint Communications its PR firm of record. The state agency signed an 18-month contract with the company at a rate of $14,000 a month, according to PRT spokeswoman Dawn Dawson-House.
"Touchpoint will be helping the team generate even more media exposure for South Carolina, with an emphasis on undiscovered destinations, in alignment with our overall marketing and advertising theme 'Always Something New to Discover,'" she said. "They'll be attracting more regional and national media through a greater level of outreach and events."
Touchpoint will also help the agency handle requests for photography, information and interviews, as well as dealing with requests from journalists on assignment.
Touchpoint started working with PRT last year to promote the state's cuisine and travel destinations. Summerville also hired Touchpoint last summer to promote the town as a bird-watching destination. The company has a number of other tourism and hospitality contracts, as well as economic development.
"We don't shy away from events that help us shape perception and take guests on a journey," the firm says on its website. "Tell us what you're trying to accomplish, and we'll consider how an event might fit into your marketing mix!"
The King Street company plans to expand its network of national and international contacts by working with Mindy Bianca Public Relations, a Pennsylvania-based firm specializing in hospitality and tourism, according to Touchpoint founder Colleen Troy. Bianca formerly headed up PR for Maryland's tourism office.
"The state has done a great job," Troy said of South Carolina, which she called "a hot commodity."
"We're just bringing in a little more bandwidth," she said.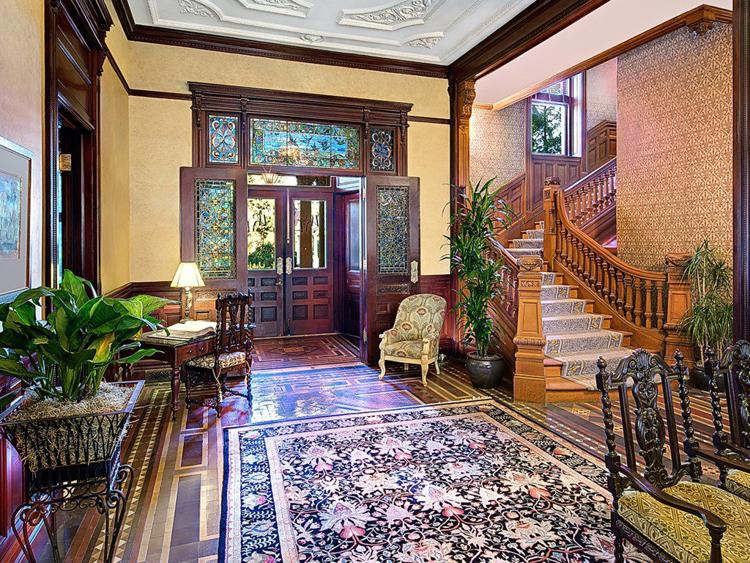 Hotels? Trivago
The awards for Charleston's boutique hotels continue to accumulate. 
Trivago, the online hotel booking site, has included the Wentworth Mansion among its best five-star hotels for 2018, as determined by guest reviews. It's No. 4 on the list of the Top 10.
Two other Charleston hotels made the list in the four-star category: The French Quarter Inn at 166 Church St., at No. 1, and The Restoration at King and Wentworth streets, at No. 4.
The Wentworth Mansion at 149 Wentworth St. dates to 1887. Rick Widman of Charming Inns bought the historic Francis Silas Rodgers Mansion in 1997 and opened it as a 21-room upscale lodging. Breakfast from the adjacent Circa 1886 restaurant is included; the first meal of the day was a factor in the Trivago reviews.
The Langham Chicago was the top five-star hotel, followed by the Bardessono in Yountville, Calif., and the Fairmont Grand Del Mar in San Diego.
Checking in 
As expected, hotel revenue across the state was down in September because of the threat of Hurricane Irma but remains up for the year, according to the latest report from the S.C. Department of Parks, Recreation and Tourism. 
Revenue per available room was down 5.7 percent in September but up 4.8 percent for the year over 2016.
Revenue at state parks took a big hit in September, down almost 25 percent, as Edisto Beach and Hunting Island were closed because of storms. Revenue for the year through September was down 5.2 percent.
Looking ahead, hotel occupancy is expected to be down less than a half percent in December, up 0.9 percent in January and down 2.5 percent in February, according to data from STR Inc.