Plans for 132 apartments on the site of the former Carmike movie theater on James Island took a step forward Monday.
The city of Charleston's Design Review Board listened to concerns from a half dozen residents and then gave plans for James Island Apartments conceptual approval.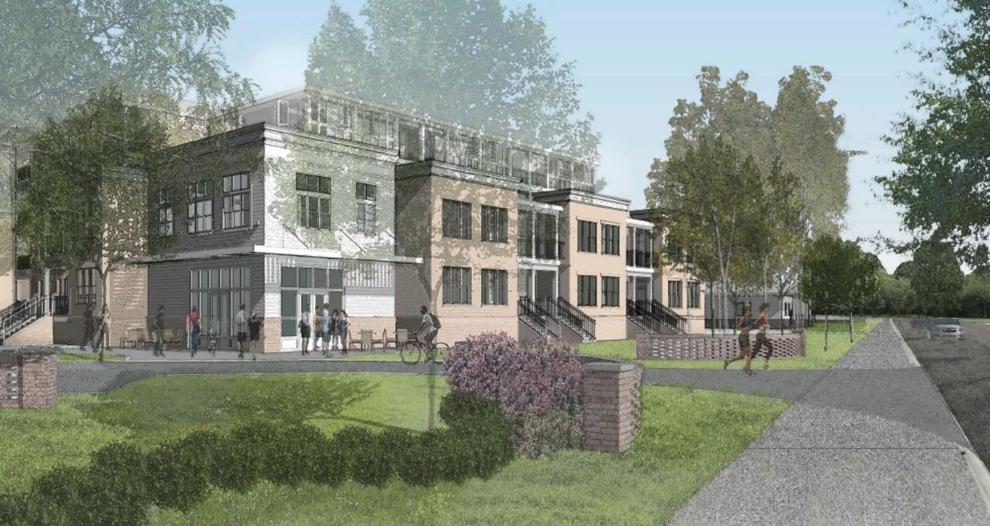 Representatives of the developer, White Point Partners of Charlotte, pointed out that the six-acre site on Central Park Road just west of Folly Road is zoned for 153 units. They told the board that all 31 grand trees on the site would be preserved, they would solve the flooding problems, and their studies show the apartment complex wouldn't generate any more traffic than the eight-screen movie theater it would replace.
Several residents questioned the traffic study. 
"You must have compared it with the opening of 'Star Wars,'" Bert Dasher said during the time for public comments, pointing out that most of the time the theater's parking lot was three-quarters empty.
The theater had been there since 1989 and closed in March after being sold.
"You've taken everybody's movie theater," Dasher said. "You're not adding anything to my neighborhood except traffic."
Board chair Erica Chase pointed out that the board has no say over density and zoning, only mass, height and design. 
Derek Wade questioned the design.
"That will be your greeting card coming to James Island for years to come," he said. "I don't think that's what we want for our neighborhood. Please promote good quality design and execution."
Charleston City Council member Kathleen Wilson, who represents James Island, said too many big buildings near residential neighborhoods are being approved.
"Please look out for the island," she said.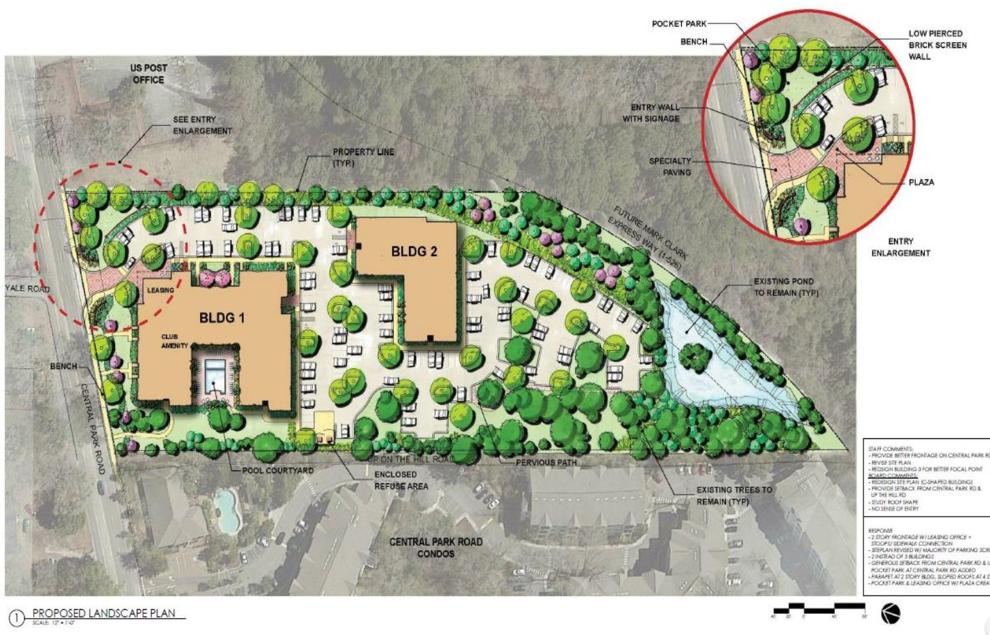 The board gave the design conceptual approval with numerous suggestions for more work. The next step is preliminary approval.
Also Monday night, the board sent plans for a 216-unit apartment complex on Johns Island back to the drawing board. Southwood Realty of Gastonia, N.C., wants to build the complex, called The Palisades, at 195 Main Road, just south of Savannah Highway. The architects have been trying for months to come up with a plan the board likes.
The board also reviewed drawings of a 38-unit development called Oakside Apartments on two acres at Main and Brownswood roads, also on Johns Island. The concept by Oakside Apartments SC was unanimously rejected as too massive and blocky.