Charleston County's hotel occupancy took a slight hit from the January snowstorm but recovered quickly, according to a report from the College of Charleston's Office of Tourism Analysis.
The pattern is evident in the occupancy figures and average daily rates for the first three months of 2018, compared to a year earlier. 
January: Occupancy 56.7 percent, down 5 percent, and average daily rate $123.24, up 0.5 percent. 
February: Occupancy 70.3 percent, down 2 percent, and average daily rate $135.62, down 0.2 percent.
March: Occupancy 85.7 percent, up 2.4 percent, and average daily rate $162.48, down 1.7 percent.
The national occupancy rate for March was 68.5 percent, an increase of 0.9 percent over the previous year, according to STR, a hotel data tracking company.
Through March, the year-to-date occupancy was essentially flat at 72.1 percent while average daily rate slipped nearly 1 percent to $142.14.
It's significant to note that 726 new guest rooms came on the market over the past 12 months with the opening of several new hotels. The increase brought the total to 16,764 rooms, up 4.5 percent compared to a year earlier.
The uptick in inventory earned a mention in the Federal Reserve Bank's monthly "Beige Book" of regional economic conditions released last week. The Fed noted that tourism in its Fifth District was mixed in several states recently, saying Charleston hotels reported "low occupancy rates, but attributed them to increased supply as demand for rooms actually rose in the area."
Final approval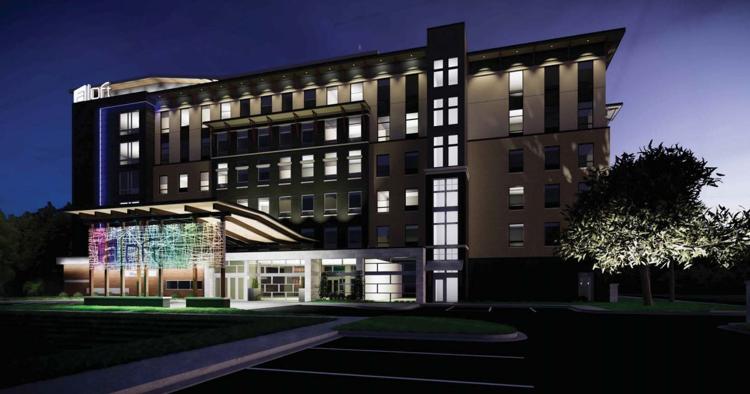 Two hotels are up for final approval before Mount Pleasant's Design Review Board Wednesday
An Aloft Hotel at 1365 Old Georgetown Road will have 112 rooms on six floors. Everest Hotels Group of Charlotte is the developer.
Aloft is owned by Starwoods Hotels and Resorts, which was acquired by Marriott in 2016. The brand, with its colorful, contemporary designs and basic amenities, is aimed at younger travelers.
This is the third Aloft in the Charleston area. The Aloft Charleston Airport & Convention Center has been operating on Tanger Outlet Boulevard for several years. Jupiter Holdings is building an 86-room Aloft alongside an 88-room Element at 600 Meeting St. on the peninsula.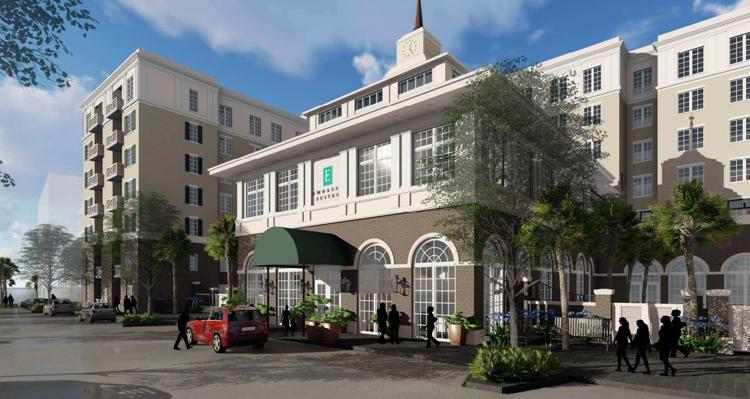 Also up for approval is the Ferry Wharf Hotel and parking garage at 100 Ferry Wharf Road near the Ravenel Bridge and Memorial Waterfront Park.
The seven-story Embassy Suites property will have 158 rooms. The garage will have 764 parking spaces, including some for a planned office development on the site. Bennett Hospitality of Charleston is the developer.
Results: 'Cats vs. Dogs'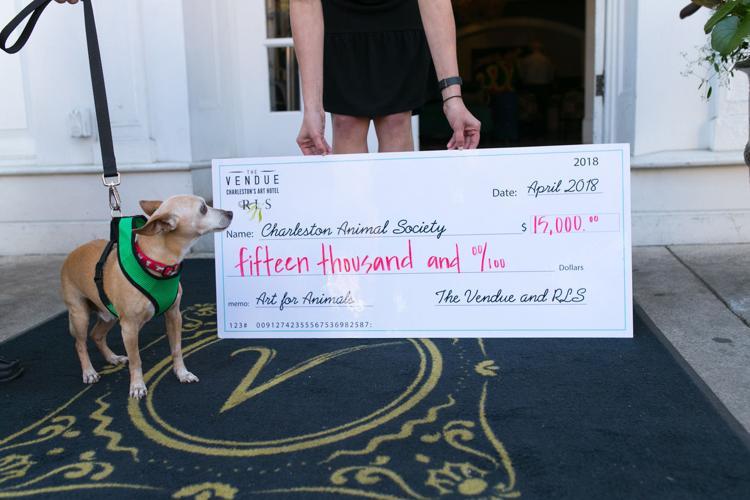 The "Cats vs. Dogs" art exhibit at The Vendue raised $15,000 for the Charleston Animal Society, according to Avocet Hospitality, the hotel's owner. Half the money was from art sales, and the other half was a match from Avocet and Robert Lange Studios, the curator.
The exhibit, which drew 40 artists from around the world, wrapped up last week. A new display called "Recipe," which features whimsical food themes, opened Thursday. The Vendue, which bills itself as Charleston's art hotel, is on Vendue Range near Waterfront Park.