Within 24 hours Friday and Saturday, one Charleston-area Chick-fil-A will shut down to be demolished and rebuilt while a refurbished restaurant will celebrate its reopening.
The Chick-fil-A at 2013 Magwood Drive in West Ashley will stop serving customers at 3 p.m. Friday, according to administrator Cheri Calhoun.
Staff will begin clearing out the restaurant on Saturday and Sunday ahead of demolition, slated to begin next week, she said. It's expected to reopen at the end of the year and be twice the size of the existing restaurant.
Nearby restaurants can be found in Citadel Mall and on Savannah Highway.
Meanwhile, the Chick-fil-A at 8455 Dorchester Road in North Charleston will host a grand reopening ceremony at 10 a.m. Saturday after being closed for the past few weeks to expand the parking area, add another drive-through ordering lane and enlarge the kitchen.
Fuel duel
A pair of grocery-anchored developments on opposite sides of S.C. Highway 41 in northern Mount Pleasant want to add gas stations.
Harris Teeter at 2035 Highway 41 is seeking town approval to add a fill-up site on an outparcel near Rivertowne, while the new Lowes Foods-anchored Market at Mill Creek is seeking final approval for revised plans for a gas canopy on an outparcel at 2100-2118 Highway 41.
The town's Planning Commission considered the Harris Teeter request Wednesday while the Design Review Board will take up the Market at Mill Creek request June 26.
Pet project
A new pet care facility is eyeing northern Mount Pleasant.
Jacksonville-based Pet Paradise wants to build a new boarding, grooming and day care center at 1045 Tupelo Forest Drive on part of a 12-acre parcel owned by TDS of Charleston LLC off U.S. Highway 17.
The company has another facility in South Carolina in Greenville with another on the way to Indian Land near the upscale Charlotte suburb of Ballantyne.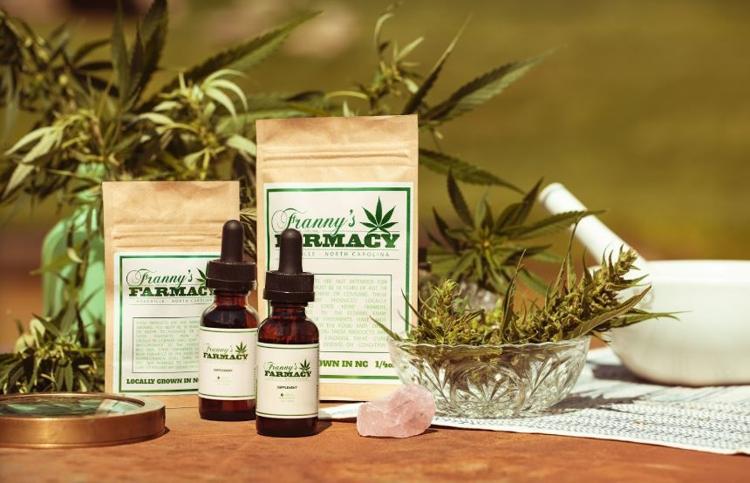 On the way
A new CBD shop will celebrate its opening in downtown Charleston, and another is on the way to Mount Pleasant by the same Asheville-based vendor.
Franny's Farmacy will host its grand opening at 4 p.m. Thursday at 473 King St. in a former T-Mobile site, according to Brandon Bobart, operations specialists for franchise operations. The store launched a soft opening last weekend.
Franny's grows, processes and packages all of its products in North Carolina. It's owned by Franny and Jeff Tacy.
The company is planning another location in a former Subway sandwich shop in Anna Knapp Plaza off Johnnie Dodds Boulevard in Mount Pleasant. An opening is slated by Aug. 1. Matt and Elizabeth Skinner of James Island are the owners and operators of the two new Charleston-area locations.
The two Lowcountry stores will bring to five the number of outlets for Franny's. Others are in Greenville, Asheville and Hendersonville, N.C.
CBD, or cannabidiol, comes from the hemp plant and is legal because it produces only trace amounts of the psychoactive component tetrahydrocannabinol, or THC, found in marijuana. It cannot get a person high and has been touted as a magical elixir to treat a variety of ailments. The FDA is still pondering policy for the new product that has swept the nation.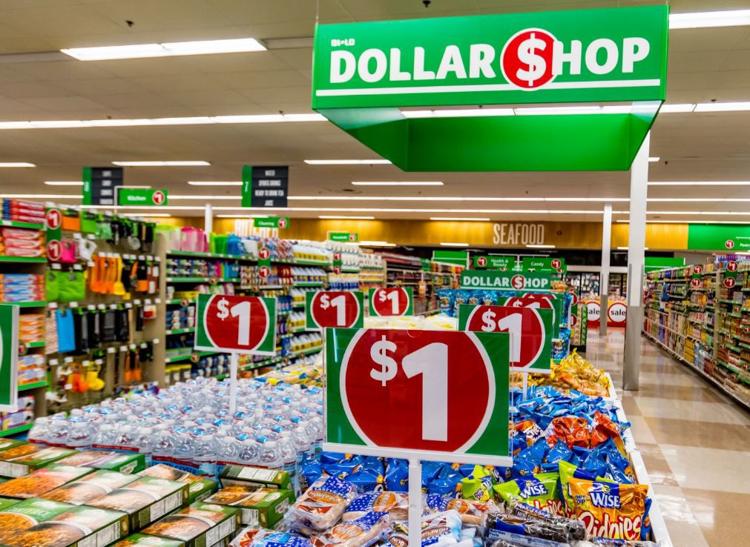 Supermarket makeover
A Moncks Corner grocery store will celebrate its recent overhaul Saturday.
Bi-Lo at 110 S. Highway 52 will host a community celebration with live entertainment, DJs, giveaways, food sampling and other activities 10 a.m.-4 p.m.
Enhancements include a new facade, updated produce department, enhanced deli options, expanded bakery, improved meat and seafood section, more health and beauty offerings, refreshed pharmacy, greater wine offerings and a new Dollar Shop section with deals on sought-after items.
The store is open 7 a.m.-10 p.m. every day.
Teeing off
A business that offers golf lessons and club fittings is setting up shop in Mount Pleasant.
GolfTec will host the grand opening of its new 2,500-square-foot shop 11 a.m.-3 p.m. Saturday at 1128 Oakland Market Road.
The event will feature special offers for the first 100 patrons, including $75 swing evaluations, $75 club fittings and 20 percent off all lesson plans bought during the event. The shop includes four teaching/practice bays along with a putting/warm-up bay staffed by a veteran team of trained coaches.
"The Charleston area has become one of the premier golf destinations in the country," said Joe Assell, co-founder and CEO of GolfTec. "We are ecstatic to be in a position to help the passionate South Carolinian golfing population play their best."
Tony Pu will oversee operations at the new Mount Pleasant facility.
Rolling in
A new auto repair shop is in the works for northern Mount Pleasant.
John Harris Body Shop is planning a location at 435 Faison Road, just beyond the new Costco and near Mount Pleasant Regional Airport, according to a stormwater permit application to the state health department.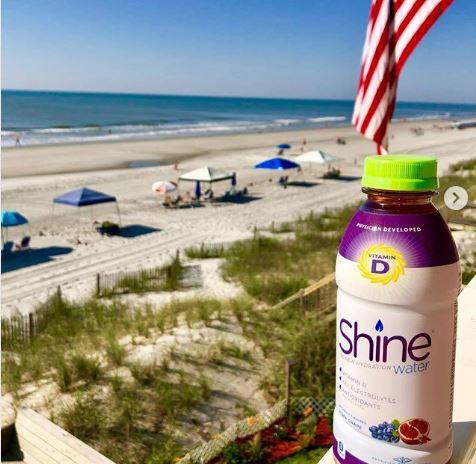 Fresh shine
A Charleston-born product is expanding into more grocery stores.
Physician Made Beverages has formed a partnership with The Fresh Market and distributor United Natural Foods to take Shine Water from 75 to 230 retail locations starting Monday. The new sites extend from Florida to Connecticut and as far west as Oklahoma City.
The beverage is touted as "a healthy alternative to sports drinks full of sugar, sodium and artificial flavors," according to chief development officer Angel French.
The 20-calorie drink is infused with vitamin D, electrolytes such as potassium, magnesium, calcium and zinc, and antioxidants. It has no sugar and comes in three flavors: strawberry lemon, poma-grape and kiwi cucumber. A new peach mango flavor is on the way.
A partnership with an unnamed Florida-based grocery chain is in the works and could be announced for a late summer launch.
Fresh Market has nine locations in South Carolina, but none in Charleston. Its closest store is in the Pawleys Island area.