It's technically not a cruise in the sun-baked vacation sense of the term, but a 500-foot ship carrying about 230 passengers has made its way to Charleston.
The visit comes courtesy of the Maine Maritime Academy, a four-year public college that offers career-oriented programs in engineering, management, science and transportation to about 950 undergraduate and graduate students. Its Training Ship State of Maine departed the Pine Tree State on Nov. 16.
It arrived for its visit to the Holy City around 1:30 p.m. at Union Pier Terminal on Nov. 22, according to vessel tracking websites. It's scheduled to shove off Tuesday afternoon for points south.
The passenger manifest includes 146 students, 50 faculty and crew members. Joining them are 30 cadets and staffers from the U.S. Merchant Marine Academy.
It marks the third maritime training cruise of the year for the State of Maine, which scrubbed those sailings last year because of COVID-19.
According to a report in the Bangor Daily News, the requisite hands-on sailing will provide students with a sea experience where they can "put into practice what they have learned in the classroom in a unique shipboard environment."
"Students will perform at sea navigation and engine room watches, perform routine and non-routine maintenance on various equipment and receive training on various topics from meteorology to hydraulics to basic use of hand tools," said Capt. Gordon MacArthur, master of the vessel.
The 16,000-ton State of Maine was originally commissioned as the USNS Tanner in 1990 and served as a Navy oceanographic research vessel before being converted for its training purposes starting in 1996. It  has dropped anchor in Charleston at least once before, in 2012.
Defensive measure
The recent announcement that an Israeli defense manufacturer will expand its U.S. operations with a ground combat vehicle plant in North Charleston is at least partly the result of a change in funding to the firm from the U.S. government.
A security agreement with the U.S. allocates $3.3 billion in grants to Israel for defense equipment purchases, according to a report by Janes.com. At least 75 percent of that funding must be used to buy defense equipment built in the U.S. The other 25 percent has been converted to shekels that the Israeli Ministry of Defense could use to buy equipment built within its borders. That 25 percent conversion is being phased out by 2028, which has Elbit Systems of America LLC looking to expand its stateside manufacturing so it will be covered by the grant funding.
The company's North Charleston site will employ about 300 workers in a 135,000-square-foot facility scheduled to open in mid- to late-2022.
The plant also could support manufacturing programs for the U.S. Department of Defense and Homeland Security, Janes reported. The defense-focused publication said the U.S. awarded a $200 million contract to Elbit in March 2020 to produce an automated, self-propelled howitzer gun system. The Pentagon is considering the weapon for its Stryker Brigade Combat teams, Janes stated.
Elbit's North Charleston facility will be at 9028 Palmetto Commerce Parkway in the Crosspoint business park, between Ladson and Ashley Phosphate roads.
The S.C. Commerce Department's Coordinating Council for Economic Development has approved tax credits that the company can claim based on hiring thresholds. Also, Charleston County was awarded a $700,000 grant to help pay for the infrastructure expenses associated with the expansion.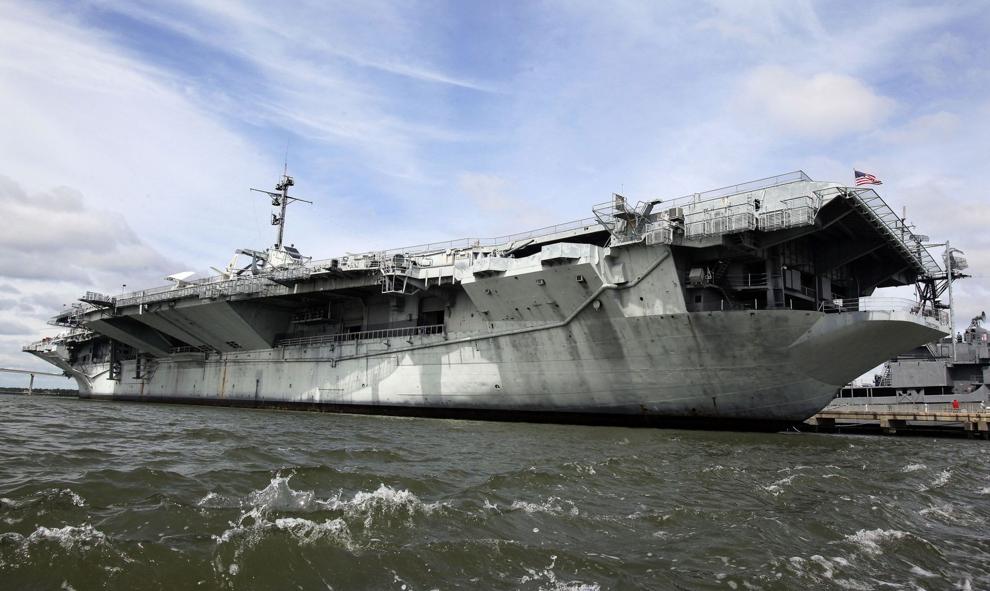 Meeting agenda 
The board of the state-owned Patriots Point Naval & Maritime Museum is throttling back on its get-togethers. 
The Patriots Point Development Authority unanimously voted at its Nov. 19 session to meet every other month instead of monthly. Additional meetings can be called if a majority of the board's members are in favor of it. 
The board first decided to meet monthly about a decade ago to keep up with land leases and long-term projects.
According to its bylaws, the authority is required to meet at least once a quarter.
Board members will continue to get monthly reports briefing them on the latest projects and progress at the Mount Pleasant visitors attraction. Executive director Rorie Cartier, who joined Patriots Point's staff in the summer, implemented those reports, which include information from all departments. 
The written updates will continue on a monthly basis as the board moves to a bimonthly meeting format. 
All Patriots Point board meetings are public and, during the pandemic, the museum started streaming the sessions online.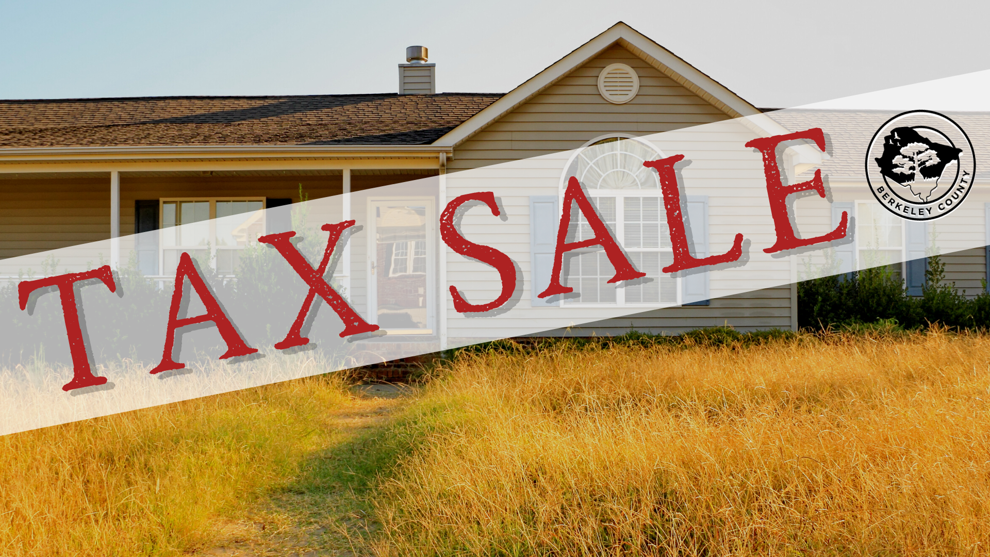 Taxing matters
Real estate bargain hunters in looking to capitalize on unpaid late tax bills will need to travel to Summerville or the North Charleston Coliseum next month to get in on the action.
Berkeley County announced it will hold its annual delinquent property tax sale from 10 a.m. to 4 p.m. on Dec. 6 at the Nexton development's Lowcountry Conference Center at 406 Sigma Drive in Summerville. If additional time is needed, the bidding and counterbidding will continue Dec. 7 from 9:30 a.m. to 4 p.m. In an effort to practice social distancing due to COVID-19, the county is offering an online auction format in addition to the live event.
All real property and mobile homes with delinquent tax bills are subject to being sold. As of Nov. 22, the auction lot for Berkeley County totaled 829. Owners whose properties are "sold" next month have one year to catch up on the late tax payments. They also must pay the winning bidders interest ranging from 3 percent to as much 12 percent, depending on the time of redemption. In the interim, the would-be buyers "have no ownership rights" and "no right to enter the premises nor contact the owner," according to a notice.
The ground rules are much the same for Charleston County's delinquent tax sale of more than 1,400 properties. It starts the following Monday, Dec. 13, at 9 a.m. in the coliseum's Montague Terrace with no lunch breaks scheduled. Face coverings are required. 
Dorchester County held its auction Oct. 18.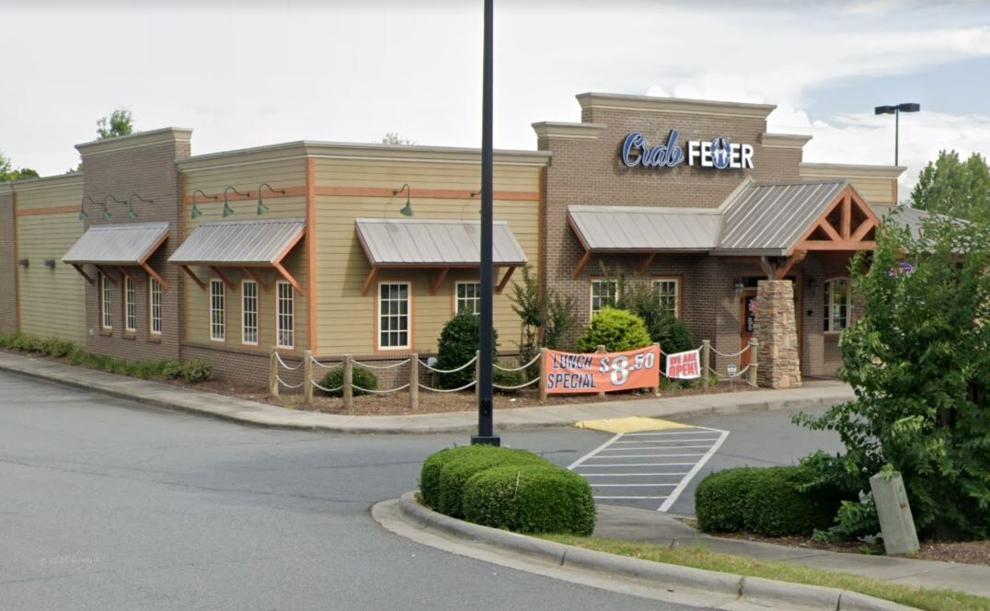 'Fever' pitch
Another restaurant franchise is eyeing the Palmetto State for development.
Gloria Cheng of Memphis, Tenn., is looking at Charleston and Greenville for the first Crab Fever Restaurant Group venues in South Carolina, according to Michael Stavrinakis of Franchise Consulting Co. in Charleston.
The seafood-themed restaurant currently has two locations in Tennessee in Nashville and Murfreesboro and another site in Concord, N.C., near Charlotte.