Joint Base Charleston got a taste recently of what neighboring Charleston International deals with every day.
The military installation best known for flying cargo around the world became a de facto commercial airport over three days for 242 service members who were deploying to points undisclosed on private air carriers. The Oct. 15-17 overseas flights were diverted to the Lowcountry from Naval Station Norfolk in Virginia, where the runways were shut down for scheduled maintenance.
"We were selected to take on these missions due to our close proximity and ability to expeditiously move cargo and people to their destination," Lt. Col. Karen Rupp, commander of the 437th Aerial Port Squadron at Joint Base Charleston, said in a statement.
It was a soup-to-nuts operation. Crews of local airmen were tasked with checking in and screening the outbound troops and their belongings to comply with Transportation Security Administration requirements, all from a temporary terminal.
They also had to fix the base's only baggage conveyor and manually load the luggage into the aircraft cargo holds.
"We're accustomed to processing passengers for movement via military airlift," said Master Sgt. Kathryn Wood, passenger operations flight chief for the 437th. "We don't routinely support commercial passenger movements."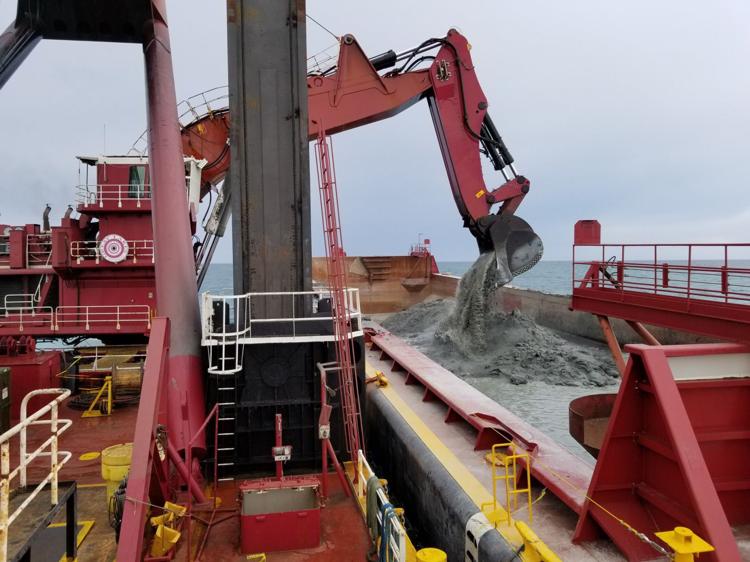 They can dig it 
Hurricane season caused some serious and costly business disruptions this year, but not enough to blow the Charleston Harbor deepening project off course. Or off schedule. 
So says the company that's in charge of the big offshore dig.
In discussing the latest financial results last week, Great Lakes Dredge & Dock CEO Lasse Petterson noted that the company's revenue for the latest quarter jumped 25 percent from a year ago to $204 million and that net income swung to a nearly $12 million gain from a $3 million loss.
Petterson attributed the performance in part to "strong results" from the company's dredging business.
He specifically cited the "Charleston II" project "where three of the largest dredges in the United States produced at expectations despite delays caused by hurricanes Florence and Michael."
The Army Corps of Engineers awarded Oak Brook, Ill.-based Great Lakes Dredge & Dock two contracts to start deepening the Port of Charleston's shipping channels to 52 feet so they can accommodate bigger, heavier cargo vessels, even at low tide.
The first $47 million job was to remove 6 million cubic yards of dredge from the harbor entrance. The second contract — at $213 million the largest awarded by the local Army Corps office — is to remove another nearly 8 million cubic yards of muck in that area.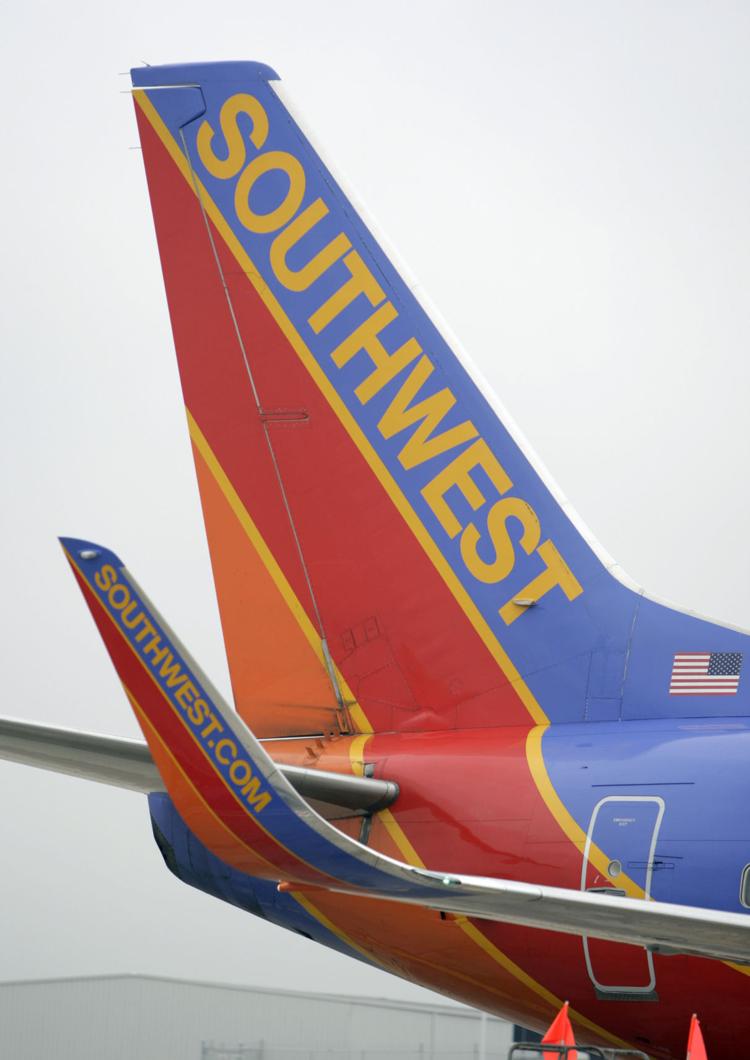 Free flicks
A good movie is a good way to enjoy some down time and kill some time on a lengthy airplane trip. One that's free is even better.
Southwest Airlines passengers can now enjoy free movies on WiFi-enabled aircraft.
The announcement follows one last month by the Dallas-based carrier to offer free messaging on select flights. Southwest operates eight daily round-trips between Charleston International and Baltimore, Chicago, Houston and Nashville. 
"The onboard experience is one of the most important elements of a customer's journey with us," said Ryan Green, vice president and chief marketing officer at Southwest. "Our research shows that a positive experience onboard the aircraft can greatly influence the decision to come back to Southwest."
Customers can access the onboard entertainment options through their own personal device by turning on WiFi access, connecting to the "SouthwestWiFi" SSID and navigating to www.Southwestwifi.com. Customers should download the Southwest mobile app. The Southwest app for iOS can be found in the App Store and for Android in the Google Play Store.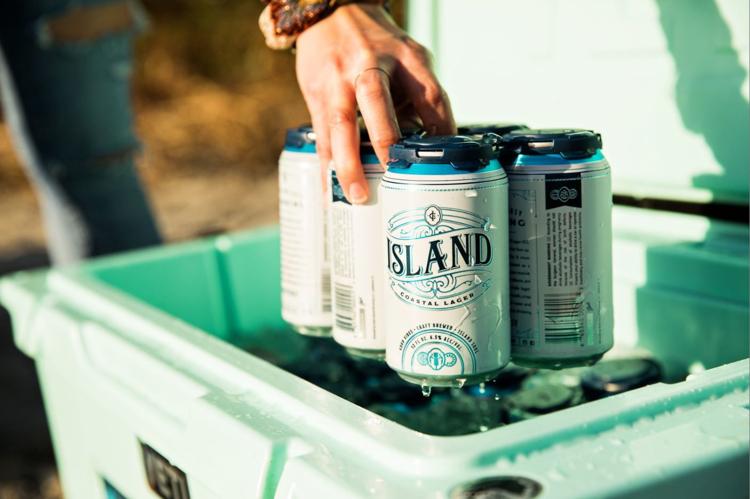 Brews cruise
A Sullivan's Island-based craft beer brand is going out to sea.
Starting this month, Carnival Cruise Line will be serving the locally produced Island Coastal Lager on its ships.
With the distributor Fairn & Swanson, which supplies duty-free products to ships across the globe, the Palmetto State-made potent potable will be stocked on about 1,500 North American voyages a year.
The American lager made its debut about a year ago via beverage distributor Breakthru Beverages's South Carolina outpost. It's now sold in five states in the Southeast. 
Co-owners and Lowcountry natives Scott Hansen and Brandon Perry said they got the idea for an "easy drinking" craft beer while on a trip to Cuba. That vision will come full circle a year from now, when their beverage makes the trek from Charleston to the small island nation.
The Carnival Sunshine will depart from Charleston just before Thanksgiving 2019, marking the first cruise from the Holy City to Cuba. The ship will also be the largest ever to call in Havana.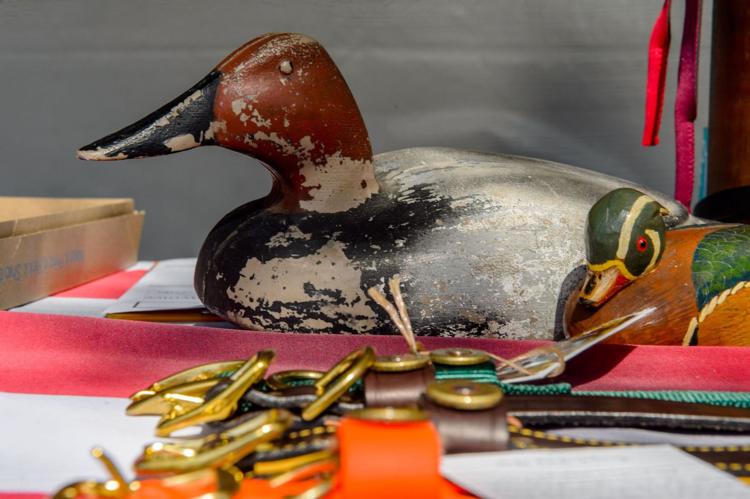 Going. Going. Gone
A piece of the Southeastern Wildlife Exposition will be missing come February, as an auction house won't be staging its annual decoy and sporting art sale. 
Guyette & Deeter Inc. announced last week it will not set up shop at the three-day event that serves as the traditional kick-off for the Charleston tourism season. The company's first auction in 2013 was "an effort to reinvigorate vintage decoy collecting at the show," co-owner Gary Guyette said in a written statement.
Now, the St. Michaels, Md.-based business has decided to refocus after a run of six consecutive SEWE appearances.
"While we believe we were successful in creating enthusiasm for decoys and sporting art and in stimulating interest in the event, we feel that it is time to concentrate more on our three larger cataloged sales and weekly online auction," said Guyette, who did not respond to an email seeking further comment.
Co-owner Jon Deeter added that the company will "miss working with the great people of SEWE and the Palmetto Decoy Collectors Club" as well as "the warm reception we received in Charleston."
Established in 1984, Guyette & Deeter has held more than 120 live auctions that have generated more than $180 million in sales of decoys, paintings and related sporting items, according to its website. Its 2017 Wildlife Expo sale was held at the Charleston Marriott and included nearly 275 works.
Scoot suit
When the electric scooter service Bird first landed in Charleston this past summer, the city promptly asked them to leave, citing an ordinance that prohibits unregulated vehicles downtown.
A few days later, the scooters showed up in Mount Pleasant, only to be confiscated by police within hours.
Then Charleston moved to officially ban electric scooter rentals. Several other cities, like Denver and San Francisco, issued crackdowns as well, but have recently allowed the vehicles under new regulations. 
Now, the company is facing a class-action lawsuit which accuses it of "gross negligence" and "aiding and abetting assault." The lawsuit, filed in Los Angeles, also names another scooter company, Lime, as well as manufacturers Xiaomi United States and Segway.
The plaintiffs cite injuries ranging from face lacerations to tooth damage, and three of them said they were hurt while walking in public areas when riders crashed into them.
The lawsuit also alleges the scooters, which move at up to 15 miles per hour, don't come with sufficient safety instructions, signaling a "wanton disregard for the safety of others."
In a statement, Lime defended its commitment to safety, and Bird issued a statement touting e-scooters as an environmentally friendly means of urban transportation.