A Summerville manufacturer that is one of the world's largest makers of forklifts, pallet jacks and other industrial trucks plans to quadruple its production rate.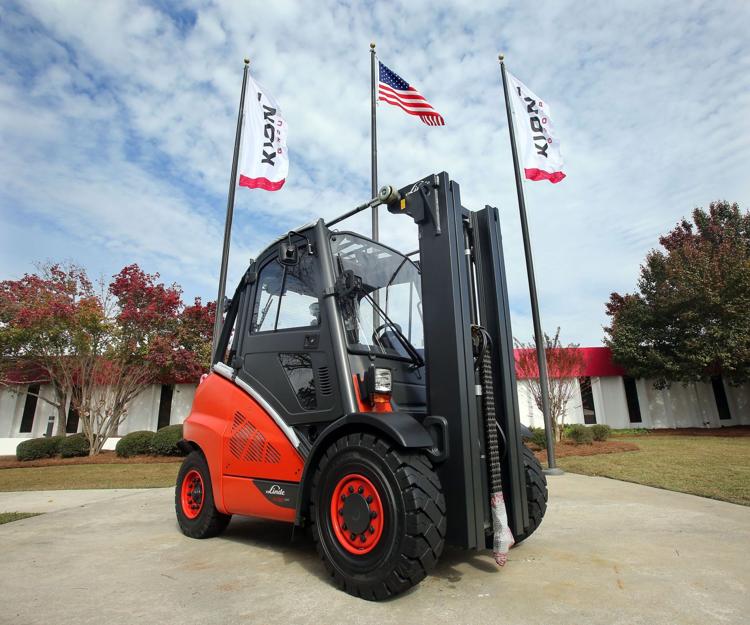 Kion North America announced Thursday that it will invest $5.7 million to expand its Dorchester County operations to meet increased demand from customers in the U.S, Canada and Mexico. The move is expected to create 50 jobs over the next five years.
The investment will enable the Kion Group AG division  to boost production capacity at its West 5th Street plant to 12,000 vehicles a year by 2020, up from about 3,000 in 2015. 
Kion recently announced that one its major new customers is Volvo, which building its first U.S. car assembly plant in nearby Berkeley County.
The company will provide material handling equipment for the Swedish automaker's factory near Ridgeville. It will also will service Volvo's fleet of forklifts, reach trucks and "very narrow aisle" trucks.
"We are proud to offer the most innovative technology in the material handling industry, especially to one of the most innovative players in the automotive industry ... right in our own back yard," Vincent Halma, president and CEO of Kion North America, said in a written statement from the S.C. Commerce Department. 
The company has been in business in Summerville since 1985, previously as Linde Material Handling. Kion North America switched names several years ago to align its identity with that of its German parent.