You're seeing the Post and Courier's twice weekly business newsletter. Get all the openings, closings, and the business stories that are shaping Charleston and South Carolina here.
---
Good afternoon. Have you checked out our Opinion newsletter yet? It's the newest addition to our newsletter offerings and comes out weekly. If you're a fan of editorials, columns and letters to the editor, it's a great way to catch the section's highlights. Sign up before Monday, when the next edition goes out. 
THE ONE TO WATCH:  These SC firms are among the fastest-growing in the U.S.
Inc. Magazine released its annual guide to the 5,000 fastest-growing privately held companies in the U.S., and 56 South Carolina firms — 22 of which are in the Charleston area — made the cut, up slightly from 54 last year. 
Factorial Digital, a Mount Pleasant-based firm that provides digital marketing services to other businesses, was the highest-ranked company in the state at No. 269. Over the last three years, it grew by 1,627%, according to the list. The company also has offices in New York City and brought in $2.7 million in revenue last year.
Just behind it is Gotcha, an e-mobility company that has its offices on Radcliffe St. in downtown Charleston. Gotcha has been growing rapidly, surpassing 100 new partnerships — most with universities and colleges — in the first six months of the year. The company recently hired its 120th employee and is on the lookout for a larger office space. 
Of the 10 highest-ranking S.C. firms on the list, half are in the tri-county area.   
Factorial Digital is the youngest company of the state's top 10, along with Healthy Human, a retailer that produces sustainable water bottles, tumblers and straws. Both were founded in 2015 and have offices in Mount Pleasant. 
Gotcha was one of just two South Carolina firms to make the state's top 10 on the Inc. list both in 2018 and 2019. The company ranked third among South Carolina firms last year but held a higher spot on the overall list.
Clear Touch, a Greenville company that produces interactive tech for classrooms and businesses, continued to grow this year, too, though at a slower rate. It ranked 10th among Palmetto State firms and had a 496 percent growth rate, compared to more than 1,000 percent last year. 
Parrish & Partners, a Columbia-based engineering firm, outranked every other S.C. company in 2018 with a growth rate of more than 3,400 percent and a ranking of No. 114. This year, the firm dropped to 880. UCW Logistics out of Greenville fell from second in the state and No. 126 on the list to No. 1164.
Meanwhile, Grand Strand-headquartered Anson Belt & Buckle has climbed up the rankings after making its first-ever appearance on the Inc. 5000 list last year. The maker of holeless, "micro-adjustable" belts jumped from No. 1,084 on the list to No. 589, also ranking it sixth among South Carolina firms.
The company, which was founded in 2009, has been buoyed by the growth of e-commerce. It's seen 754 percent growth over the last three years, and revenue rose from $2.7 million in 2017 to $4.1 million last year. 
---
Want to receive this newsletter in your inbox every Monday and Thursday? Sign up for free.
---
OPENINGS AND CLOSINGS:
OTHER STUFF YOU SHOULD KNOW: 
SOUND SMART AT WORK: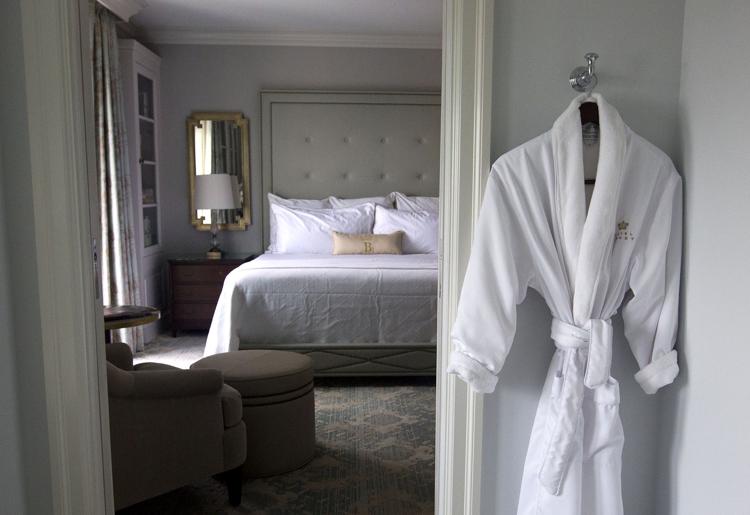 "Hey boss, did you know there are about 4,900 hotel rooms on the Charleston peninsula now, and around 2,600 more potentially in the pipeline?"
If you've been wondering what the BZA-Z is or why people are talking about an "overconcentration of hotels on the peninsula," listen to this week's episode of Understand SC where we break down the details of Charleston's hotel boom.
HIRES AND PROMOTIONS:
Lenny Russo was named corporate director of food and beverage operations for Rutledge Cab Co., Harold's Cabin and Container Bar. Russo, who's coming from Minnesota, isn't planning major changes. 
Phil Hallstedt has joined Gotcha as director of mobility partnerships. The firm is growing quickly, particularly through partnerships with colleges. 
Spencer Pryor is now the Charleston County Aviation Authority's chief communications officer. Previously, he was a public information officer for the North Charleston Police Department. 
Do you want this newsletter delivered to your inbox? Subscribe here.
Craving more? Check out all of the Post and Courier's newsletters here.