Century Aluminum isn't ready to pull the plug on its Mount Holly smelter even as a long-running dispute over electricity costs at the Goose Creek plant weighs on the company's bottom line, according to CEO Mike Bless.
"We remain convinced that a solution exists that will allow for the entire plant to run at some point in time," Bless said Wednesday during a conference call with analysts after Century announced its second-quarter earnings.
The Mount Holly site in Berkeley County has been running at half capacity for more than two years due to what Bless has termed excessive power bills from Moncks Corner-based utility Santee Cooper.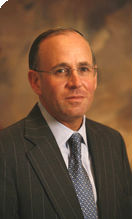 Despite a company-wide boost in revenue from U.S. tariffs that have slowed the flow of cheap aluminum from foreign countries, Bless said the Mount Holly plant continues to operate at unsustainable levels. Even so, Bless said he remains optimistic about the plant's near-term future.
"Our immediate focus is to preserve the current production level for 2019," he said.
Century continues to negotiate with Santee Cooper for a new contract that would reduce power costs — the plant's largest expense after payroll. But Santee Cooper has said it cannot rework a current agreement that expires Dec. 31 without forcing other customers to subsidize the smelter.
"We have had some negotiating back and forth, and at this point nothing has been finalized," said utility spokeswoman Mollie Gore. The current contract does not have an automatic extension period and Century is required to give a 60-day notice if it intends to end the contract.
Bless said he's "reasonably optimistic" a new deal can be reached before a 60-day notice would be necessary.
"If it feels like we're close to something, I wouldn't want to do that," he said.
Century has been pushing to buy all of its electricity from an out-of-state third party that sells power for about half of what Santee Cooper is charging. The aluminum maker has offered to pay Santee Cooper a fee for the costs of transmitting that power to Mount Holly.
Santee Cooper wants to continue the current deal in which Century buys one-fourth of its power needs from the Moncks Corner utility and the rest from a third party. Santee Cooper says its power sales to Century only cover the costs of transmitting electricity to the smelter.
Most of Wednesday's conference call with analysts focused on the tariffs and Century's improved financial condition, which was announced after the stock markets closed. Century's stock was up in early after-hours trading but is still well below its 52-week high.
Net income for the second quarter was $19.4 million, or 20 cents per share, compared with $7.1 million and 7.1 cents per share for the same period a year ago. An equipment failure at the company's Sebree, Ky., smelter reduced income by $8.5 million. Sales for the second quarter totaled $470 million — nearly 21 percent better than a year earlier.
"Industry conditions remain generally favorable," Bless said, adding tariffs the Trump Administration approved targeting foreign aluminum makers have created "attractive trading conditions" for the company.
Century has struck out twice in attempts to get the General Assembly to pass laws allowing it to buy all of its power for Mount Holly on the open market. A bill was voted down in a House subcommittee this year and a similar measure failed two years ago without getting out of committee.
The company also has gone to court in attempts to resolve the power dilemma. Last year, a federal judge in Charleston rejected the manufacturer's claims that Santee Cooper is violating anti-trust laws. Century is appealing that case but no hearing date has been set.
Century has been trying to negotiate lower power costs ever since it took full ownership of the Mount Holly site in 2014 by buying out majority partner Alcoa Corp. Even before then, however, electricity costs have been a sore spot. Mount Holly's owners have threatened to close the plant or cut jobs at least a half-dozen times since the smelter opened in 1980.
While Century plans to add capacity at its Kentucky smelters, its Mount Holly plant has been operating at 50 percent capacity since 2016 when half of its 600 workers were laid off. At full production, the Mount Holly plant can make about 231,000 metric tons of aluminum.
A study by the University of South Carolina shows the Mount Holly smelter has an annual economic impact of nearly $1 billion on the Charleston region when operating at full capacity.