Global apartment behemoth Greystar stepped out of its residential comfort zone about two years ago when it bought a smaller Texas competitor with a sizable foothold in the industrial real estate business.
It's now bringing the newly acquired know-how to its home state. 
The Charleston company last week broke ground on the first warehouse and distribution center project in its own back yard, said Mary Hager, executive director for global investment management. 
Earlier this month, a Greystar affiliate paid $3.23 million for a 13.5-acre site in Mount Holly Commerce Park off of U.S. Highway 52 between Goose Creek and Moncks Corner. The company expects to complete the 135,200-square-foot logistics building in the first quarter next year. It will be marketed to manufacturers and distribution businesses and is designed to be subdivided into smaller spaces.
The development is the company's second newly announced warehouse deal for South Carolina. The firm's investment committee approved an Upstate project between Greenville and Spartanburg about two weeks before signing off on the Berkeley County deal, Greystar founder and CEO Bob Faith said.
The Meeting Street company is a relative newcomer to the the scorching hot industrial real estate market.
Its core business is on the residential side. Over the past 29 years, the Greystar firm has amassed a $221 billion global portfolio made up mostly of traditional apartments, student housing and active-adult communities in 224 markets. It's also one of the largest multifamily management and ownership firms in the U.S., with 768,000 rental units. Its payroll is approaching 21,000 employees. 
The company waded into the unglamorous but seemingly irresistible warehouse business in September 2020, when it bought Thackeray Partners, a Dallas-based residential developer with expertise in industrial real estate.
Faith said the need for storage space that's been fueled by the surge in online shopping — and accelerated by COVID-19  — drew his firm's attention to that corner of the market.
"So we've been going after it," he said last week. "We're approaching 15 million square feet of warehouse space underway around the globe right now."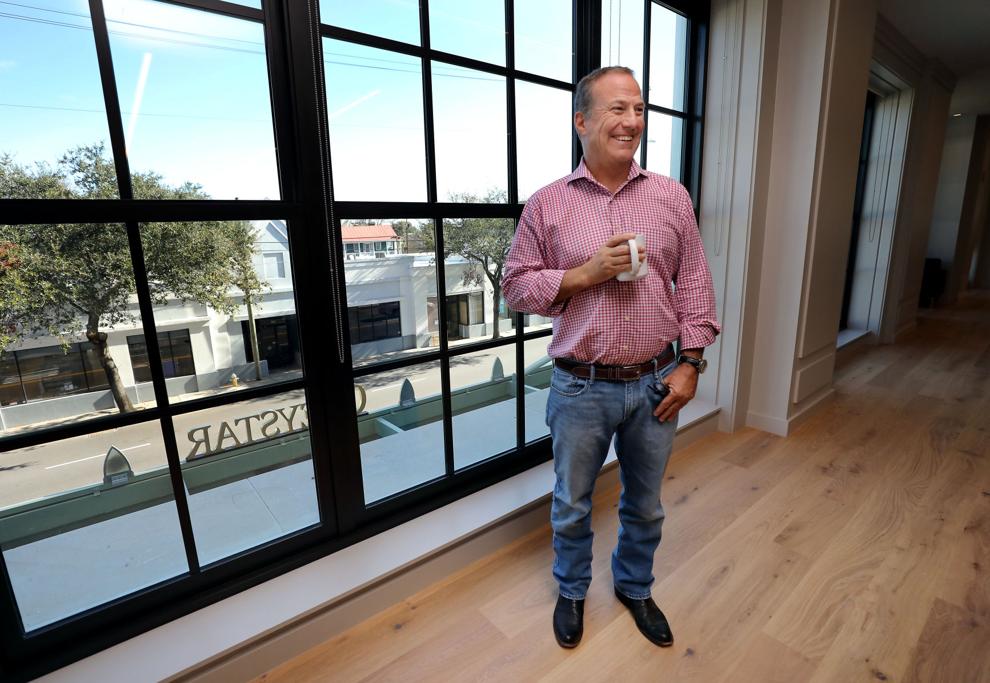 He pegged the total capital investment to date at about $2 billion, from Australia to numerous U.S. markets, from southern California to New Jersey and points in between.
"And now the Carolinas," he said.
The shift has been mostly seamless, he added.
"We have such a big national multifamily development platform that it's pretty easy to dovetail that with our teams that are already out in the markets making deals happen," Faith said. "We just sort of added the expertise with Thackeray to oversee it all."
He said demand remains "enormously strong" both locally and in most other areas around the country. According to research from CBRE, which is handling the leasing for the Mount Holly project, the Charleston market is projected to absorb 5.6 million square feet of industrial space this year. Last quarter, the region's vacancy rate dipped to an all-time low of 0.5 percent.
While Amazon.com shook the commercial real estate industry earlier this year when it announced it had too much warehouse space on its hands and was pulling back, Faith said a deeper dive shows the glut was concentrated in New York City and Los Angeles.
"We're not seeing any slowdown in demand in most of the markets across the country," he said. "And we're not seeing Amazon really slow down in most markets around the country, just those two big markets."
Several factors are driving the demand.
Among them: companies that are beefing up their e-commerce services.
"That's a big part of it," he said.
Also, the global supply-chain snarls that the pandemic unleashed have forced many businesses to look at their warehousing needs.
"Everybody's rethinking, 'Golly, I better just not keep a little bit of inventory. I better keep more,'" Faith said. 
Yet another factor is the need to store merchandise closer to where consumers live as more shoppers hop online.
"People are demanding delivery that much faster," he said. "Because of that, the growth cities where we're building so many apartments -- that's where the population growth is, that's where people are buying things, and so that's where warehouse users need more space. That's kind of what's driving it all."
Greystar's first logistics deal in its hometown is small when stacked next to some of the mega-warehouses and cargo-sorting hubs that are cropping up in the area, especially around Summerville. It's by design, according to Faith.
"We really feel like this next wave of demand is for what we call regional warehouses rather than those great big bombers," he said. "It's for suppliers that aren't really the Amazons or Walmarts that need the huge spaces. It's warehouses that break themselves up more logically to a 20,000-square-foot user or a 40,000-square-foot user."