An owner of two longtime Charleston retail fishing and accessories stores is reeling in the brick-and-mortar sites to try to lure in online shoppers.
Rich LaVecchia said Wednesday he is closing The Charleston Angler retail businesses he bought two years ago to concentrate on a website approach.
"Specialty retail has changed significantly over the past few years," he said. "We will focus on a web-based business for TCA-branded items."
The store at 654 St. Andrews Blvd. in West Ashley will close Saturday, LaVecchia said.
"Much of the merchandise is already gone," he said.
The shop at 1113 Market Center Blvd. near Mount Pleasant Towne Centre was closed last week.
LaVecchia bought the tackle businesses from longtime owner and operator Caroline Rhodes in March 2017.
The venture started in 2000 when Rhodes and her husband, pediatrician Dr. Malcolm M. Rhodes, purchased a small fly fishing shop on Orleans Road in West Ashley from Brad Harvey.
In 2001, they bought a former gas station property at 654 St. Andrews Blvd. and built a new store. In 2006, the Angler expanded to Mount Pleasant.
Rhodes and her husband retained ownership of the building in West Ashley. LaVecchia said he will run the web-based operation from the leased St. Andrews Boulevard site.
Fit for King
A Nashville-based retailer soon will join the lineup of merchants on King Street in downtown Charleston.
White's Mercantile recently leased 1,525 square feet at 322 King in the shop where Moon and Lola once operated until last March, according to Barry Kalinsky and Butler Derrick of the real estate firm Carriage Properties, which handled the lease.
The shop of eclectic merchandise, including apparel, housewares, pantry items, books, candles, grooming and beauty items and seasonal gift selections, is owned by singer and songwriter Holly Williams, the daughter of country music legend Hank Williams Jr., according to the business's website.
Online, Williams describes White's as a "general store for the modern-day tastemaker."
She operates three White's Mercantile shops in Tennessee and another in Arkansas. She also owns upscale apparel shop H. Audrey in Nashville, named after Hank Williams Sr.'s wife.
White's Mercantile is named after Williams' maternal grandparents, Warren and June White, who had mercantile shops in Louisiana.
The new Charleston shop aims to open in March. Other White's are planned across the country in Malibu, New Orleans, Rosemary Beach, Fla., and Louisville, Ky.
Retail redo
Struggling department store chain J.C. Penney Co. will stop selling major appliances and move furniture sales online in a move to shore up its bottom line, the company said Wednesday.
The changes take effect Feb. 28.
The retailer's new CEO Jill Soltau wants to focus on the 116-year-old company's more profitable apparel and soft home furnishings.
Penney began selling appliances in 2016 under its former CEO to fill the void left by the dying Sears Holdings Corp., but it proved costly to train employees and hire new ones with knowledge of the products. Mattresses will continue to be available in more than 450 physical locations, it said.
Same-store sales, a key gauge of a retailer's health, slumped 5.4 percent in the three months that ended Nov. 3, far worse than the 0.8 percent decline projected by analysts, according to Bloomberg.
J.C. Penney operates one department store in the Charleston area — in Northwoods Mall in North Charleston.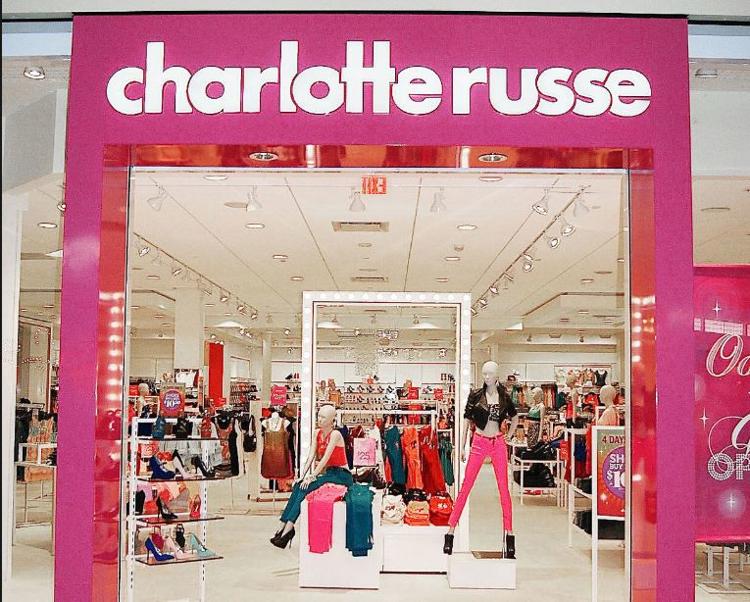 Slimming down
A national clothing store chain geared at young women will close nearly 100 stores, including one in the Charleston region and two others in South Carolina, after filing for bankruptcy protection.
San Diego-based teen and twenties retailer Charlotte Russe filed for reorganization this week and will shutter its Northwoods Mall store as well as others in Magnolia Mall in Florence and Coastal Grand Mall in Myrtle Beach.
In all, 94 stores will go dark.
Sales will begin Friday and continue through March 31.
The mall chain has been on the brink of bankruptcy since announcing a deal to renegotiate certain debts more than a year ago, according to USA Today.
The company, which also controls baby and children's brand Peek stores, has more than 500 shops in 49 states and Puerto Rico. In its filing, the company said it had received financing valued at up to $50 million to help it continue operating.
The chain plans to completely liquidate if it can't find a buyer by Feb. 17, according to a court filing. The company has more than 8,700 employees.
Spring chicken
Two recently closed fast-food chicken restaurants in the Charleston area might be sizzling again by the spring.
Church's Chicken at 492 Meeting St. in Charleston is tentatively set to reopen "sometime in April," according to the Atlanta-based company's spokeswoman Kim Miller. Another on Rivers Avenue near Aviation Avenue is set to reopen in March, she said.
The restaurant on Meeting Street quietly closed its doors a few weeks ago for the second time in less than a year.
It originally went dark suddenly one year ago this month after disputes over unpaid loans, rent and back taxes totaling more than $3.3 million with a South Carolina franchisee.
After last year's closings of several restaurants in the Charleston area caught up in the legal entanglement, Church's Chicken corporate headquarters said the company was trying to secure new leases so the locations could open as company-operated restaurants.
The restaurant on Meeting Street reopened in late April along with others that were closed.
Four others in the region — in West Ashley, Moncks Corner and two in North Charleston — remain open.  It's unclear how long the shuttered Rivers Avenue location has been shut down.
Show some love
Americans are expected to spend a record amount on Valentine's Day this year despite a years-long decrease in the percentage of people celebrating the occasion, according to the National Retail Federation.
Those surveyed in early January said they would spend an average of $162. That's up 13 percent from last year's $144 and easily tops the previous record of $147 set in 2016. Total spending is expected to be $20.7 billion, a 6 percent jump over last year's $19.6 billion and breaks the previous record of $19.7 billion, set in 2016.
As in each year of the survey, men are the biggest spenders at $230, up 20 percent from last year. That's more than double the $98 women said they would spend, which is down 1 percent.