The fees that the likes of Budget and Hertz are charged to do business at South Carolina's busiest airport — and within the surrounding area — are preparing to take off.   
The board that owns and operates Charleston International is set to decide on a measure that amounts to a 50 percent rate hike for its rental car vendors.
Charleston County Council approved the increase in December. It calls for all rental providers operating in the county to fork over 5 percent of their gross revenue for the next 25 years to underwrite a plan to increase local airline services.
The ordinance is expected to take effect Feb. 8, or 60 days from when it was adopted.
The 11-member Charleston County Aviation Authority must first sign off on the change for CHS, which accounts for many of the car-rental transactions within the county. A vote is scheduled for Tuesday, and it's likely to pass given that this new revenue stream will flow straight toward the airport.
The proceeds will create an Air Service Development Fund to pay for expenses associated with luring new air routes and carriers to Charleston International, as well as road maintenance and other airport projects. If it succeeds, the proposal could steer more business toward rental-car kiosks by increasing demand for their services.
None of the companies that hawk vehicles at Charleston International openly challenged the increase while it was being debated. They now pay 10 percent of their gross revenues to the Aviation Authority, as well as other fees for office space and fleet parking.
Some or all of the new surcharge will likely be passed along to rental-car customers, who for the most part are tourists and other visitors.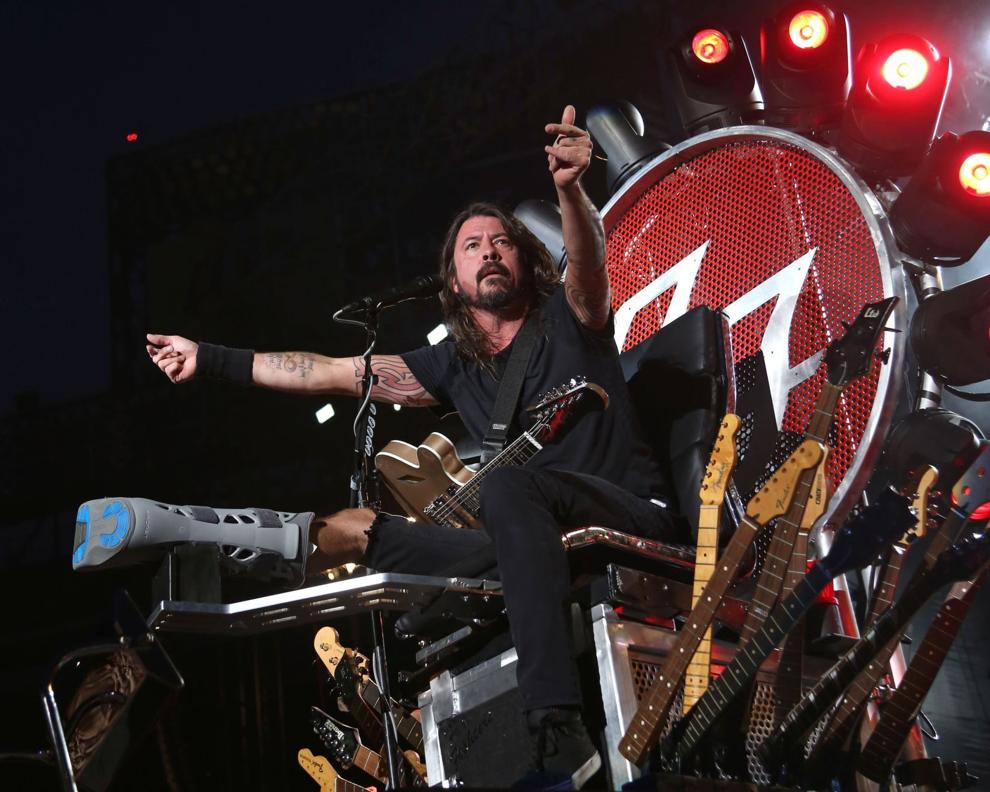 Federal foo fight 
Instead of fighting foo, rocker Dave Grohl and his bandmates are fighting a legal challenge tied to the group's Oct. 17, 2017, concert at Colonial Life Arena in Columbia.
According to a lawsuit filed in federal court this month, Grohl and his Foo Fighters and a handful of music industry firms, as well as opening act The Struts, are being sued for $1 million by a Lexington County resident who alleges he was injured prior to the performance.
Dennis Bedenbaugh, who was working for the University of South Carolina at the time, said in court documents that he was helping move equipment onto a stage for the show "when he fell from an inadequately and improperly sized lift ... suffering serious injuries." Bedenbaugh says Foo Fighters and the others are responsible because they provided the equipment he was working on.
According to the complaint, Bedenbaugh "suffered traumatic and permanent injury to his left arm, left hand, right shoulder, right arm, right clavicle, lung and other parts of his body." He's seeking $1 million in actual and punitive damages.
The band hasn't responded to the lawsuit, which was originally filed in state court. Grohl's management company and the attorney for Foo Fighters did not respond to requests for comments last week.
Grohl, the former drummer for grunge icon Nirvana, is no stranger to concert-related injuries. In 2015, he fell off the stage during a concert in Sweden while Foo Fighters were performing their song "Monkey Wrench." The injury forced Grohl to cancel five European shows, but he eventually finished the tour with a cast on his leg.
Seattle-based Foo Fighters take their name from the term World War II pilots used to describe UFOs and other aerial phenomena.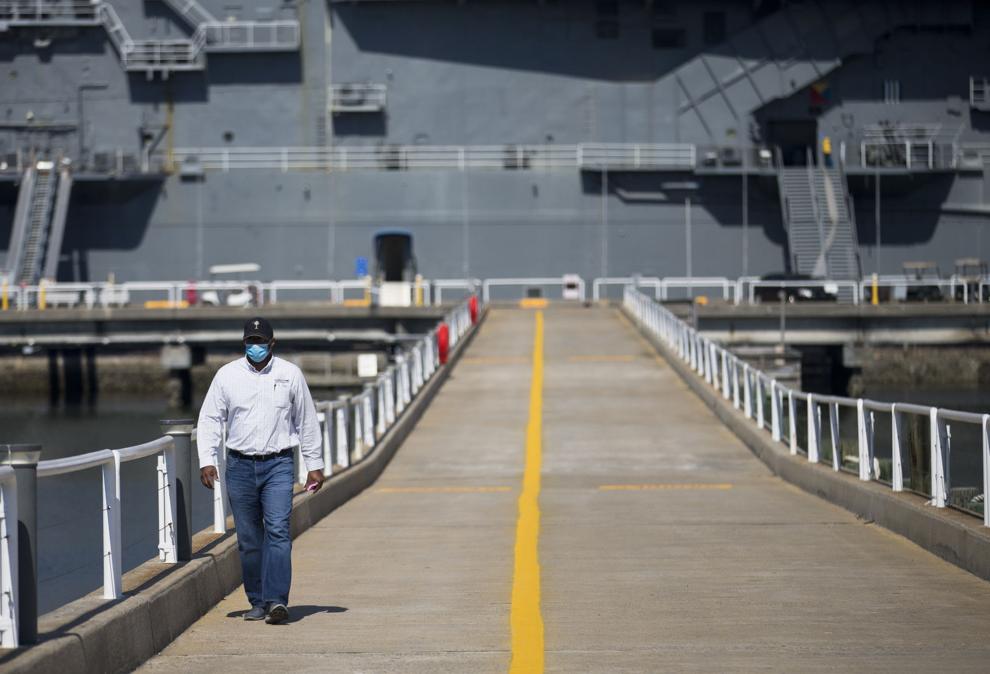 Crowd control
A couple of weeks after calling off a large New Year's Eve bash that was to be held at its state-owned property the board that runs Patriots Point Naval & Maritime Museum is capping attendance at events for the rest of the calendar year. 
At a meeting Friday, members of the Patriots Point Development Authority unanimously approved a resolution that, "for the safety of patrons," will only allow events with 250 guests or fewer at the Mount Pleasant waterfront tourist attraction through Dec. 31. 
The "Yorktown Countdown," a private New Year's party, was set to be held on the military museum's centerpiece Yorktown aircraft carrier last month. That was until the authority called a last-minute meeting the day before the soiree and postponed it indefinitely. 
The party, organized by Mount Pleasant-based Special Ops Events, was approved for 1,000 revelers, well over the new limit established late last week.
The 250-person Patriots Point cap aligns with the threshold the state has set for events during the COVID-19 health crisis. Any function with more than that must apply for approval through the S.C. Department of Commerce. Most of the events that have applied, thus far, have been OK'd.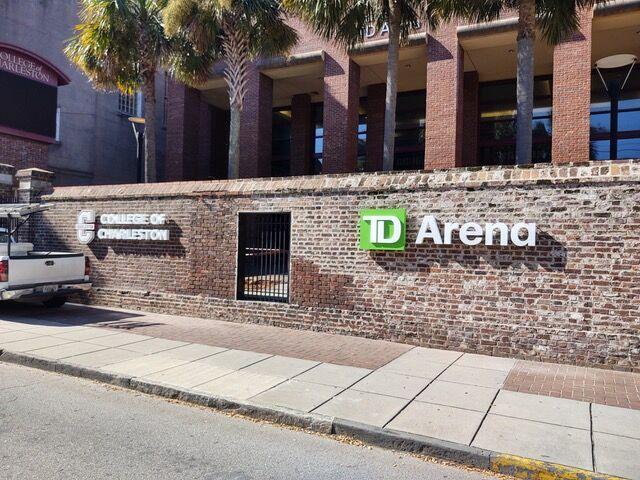 TD in OT at CofC
The corporate sponsor of the College of Charleston's marquee indoor athletic venue has taken the naming rights deal into overtime.
TD Bank has extended its licensing agreement for $1.75 million. Its brand and new signage will remain on display inside and outside TD Arena, where the Cougars basketball and volleyball teams play their home matches, until late 2028. The lender also added two campus ATMs.
The deal is between the bank and Charleston Sports Properties, which acts as an agent for the college under a multimedia rights deal.
TD is owned by Canada's Toronto-Dominion Bank. It bought the naming rights for the downtown sports arena at Meeting and Georgia streets for $600,000 in 2011, after it acquired Greenville-based Carolina First Bank, which had been the previous sponsor.
TD is the sixth-largest bank operating in South Carolina based on its $6 billion in deposits and roughly 60 branches throughout the state, according to the latest federal data.
Claim that app
The S.C. Department of Employment and Workforce is bringing its unemployment system into the 21st century. 
The agency, which manages the state fund that provides jobless benefits, launched an app last week that will allow out-of-work residents who are seeking financial aid to file and update claims on their smartphones.
The free tech tool will allow them to recertify their paperwork each week, which is required to keep receiving unemployment checks. It will also allow them to check the status of their claims and review their payment histories. 
The app will add to the other ways that dislocated workers can access and navigate the unemployment system. They can also call DEW to certify claims or go online to access information. DEW hopes the availability of an app will help residents in rural parts of the state.
Dan Ellzey, the department's executive director, said it's "just the beginning." 
"We are very excited about bringing this app to life," he said in a written statement. "As an agency we are continuously looking for new, innovative ways to allow claimants to feel connected to and invested in their claim's process. This is just one more way the agency is leveraging technology to improve the user experience. ... We are looking at adding additional features and functionality to the app in the near future and will be sure to pass along that good news as the updates are made available."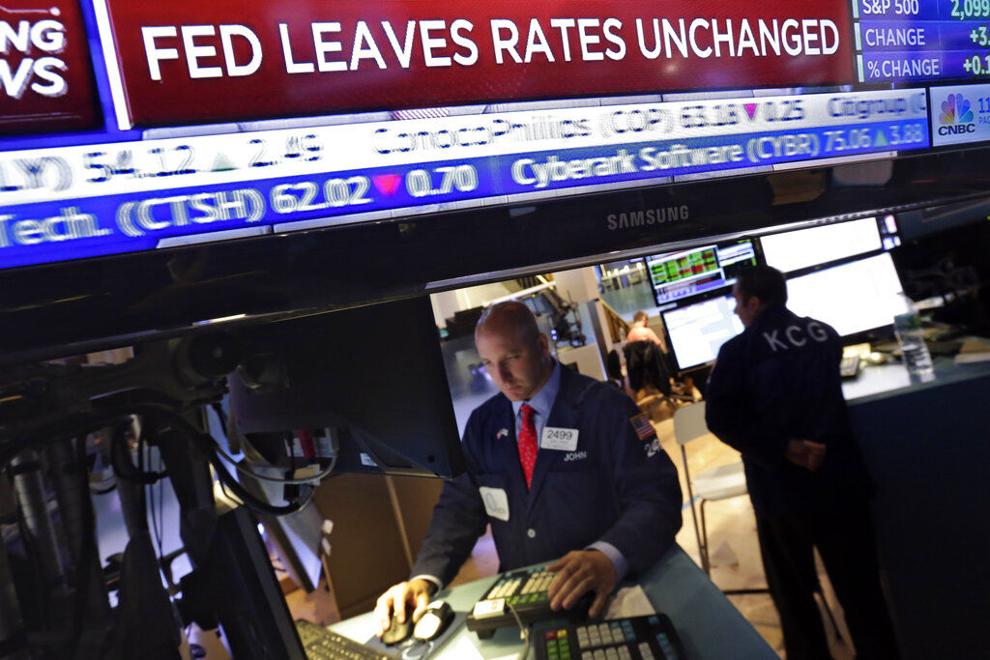 Judgment call
The Federal Reserve's plan to juice the economy by keeping borrowing costs at rock-bottom levels indefinitely has trickled down to South Carolina's highest legal authority.
At the start of each calendar year, the S.C. Supreme Court is required to adjust, if necessary, the rate of interest that accrues on financial decrees and monetary judgments that judges and juries hand down within the Palmetto State.
The 2005 law calls for the figure be "equal to the prime rate as listed in the first edition of the Wall Street Journal published for each calendar year for which the damages are awarded, plus four percentage points, compounded annually."
The rate has been as high as 12.25 percent in 2007 and as low as 7.25 percent, where it hovered for six years starting in 2009, when the country was mired in a devastating economic crisis.
The figure began to climb again in 2016 as conditions improved. It jumped a full point to 9.5 percent in 2017.
The trend reversed course in 2019, reflecting a flurry of Fed cuts, and the rate fell to 8.75 percent last year. In 2021, it has returned to its Great Recession-era level of 7.25 percent.
The change took effect Friday.
Feeling empowered 
South Carolina's state-run utility is urging customers to check out several programs designed to help lower power bills and make the switch to electric vehicles and solar energy.
Moncks Corner-based Santee Cooper last week announced a series of financial incentives to get customers to buy in. Collectively, they're being referred to as EmpowerSC. 
One program offers a $500 rebate for customer who install charging stations at their homes for electric vehicles. Another provides electric rebates for installing energy-efficient water heaters, heating and cooling systems, and smart thermostats. 
A third initiative gives rebates for businesses that install more energy efficient equipment. The final program offers  financial incentives to homeowners or commercial ratepayers that install solar panels.