An unfinished, empty space overlooking the atrium at Charleston International might not be vacant much longer.
The state's busiest airport is considering a contract with a Texas firm that operates shared-use, premium passenger lounges in several airports across the country and the United Kingdom.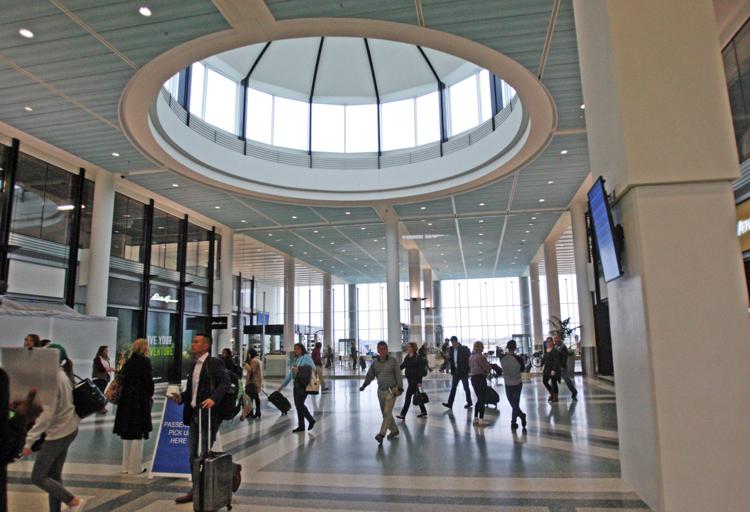 Airport Lounge Development will lease and pay to upfit the 2,200-square-foot, second-floor site into a space with food and beverages for passengers with premium credit cards from Chase, Sapphire, Visa, MasterCard, American Express and Diners Club International.
The Plano, Texas-based company also has access agreements to its lounges through more than 20 domestic and international airlines. For others, a day pass will cost $40.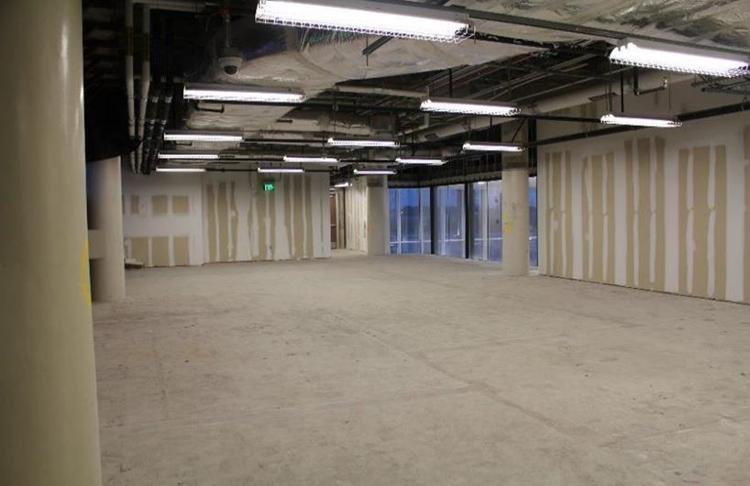 Minority-owned Hyde Park Hospitality of Chicago would manage and staff the operation and work with Sodexo, a worldwide lounge management company with its U.S. base in Gaithersburg, Md., outside Washington, D.C.
Airport Lounge Development and Sodexo offer a premium lounge experience to several carriers, including Alaska, American, Delta and United, four of the eight airlines serving Charleston International, according to Hernan Pena, the airport's deputy director.
"We started talking about this about a year ago given the tremendous passenger growth at Charleston International," Pena said. 
Airport Lounge Development currently operates 17 lounges at 11 U.S. airports and two international lounges at London's Heathrow Airport.
"We are confident this company will provide a high quality of service," Pena said.
Hyde Park already operates in airports in Dallas-Fort Worth, Denver and Newark, N.J.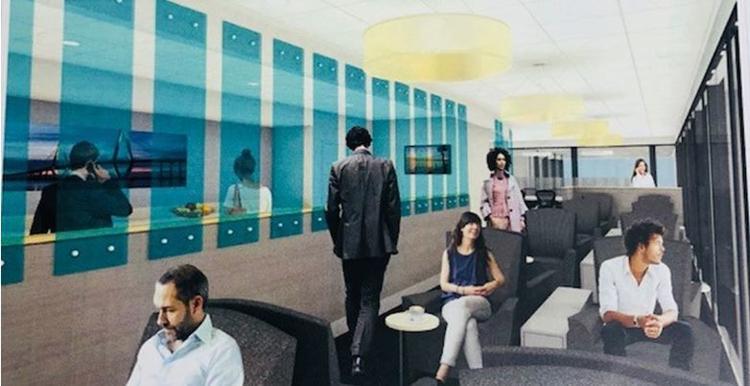 The lounge would be called The Club CHS, for the airport's three-letter designator code, and could expand if necessary into an additional 1,800 square feet that's available.
"They start small and see how growth occurs," Pena said.
Once a lease is approved for the site, work will begin to renovate the unfinished space above the Eddie Bauer retail shop and the Emanuel Tribute memorializing the Charleston AME church shooting. It would be accessible only to ticket-carrying passengers who have gone through the security checkpoint.
Construction is expected to be completed by April, according to airport CEO Paul Campbell.
Charleston International generally oversees 167 flights a day coming and going at this time of year. Through August, the average number of daily passengers arriving and departing stood at 12,337. The numbers generally spike in March with the return of warmer weather and sustain growth through the holiday rush at the end of the year.
The addition of two new airlines offering new routes this year — Allegiant and Frontier — combined with more service from some of the airport's legacy carriers is expected to push the terminal's passenger count well beyond 4 million for the first time ever.
Much of that growth is driving the decision to add the new passenger lounge, Campbell said.
"We're growing and adding new services to make the airport even more of a first-class operation," he said.