Charleston International saw more passengers in April than any previous month on record.
So did Myrtle Beach's airport.
CHS reported nearly 547,000 travelers coming and going last month, topping the record set last July by 4 percent.
It also set a new one-day statewide record for boardings on April 23, when 13,096 ticketholders went through the security checkpoint, according to CEO Elliott Summey.
Part of last month's increase in travelers can be attributed to Spirit Airlines, which launched its first flights to three cities — Fort Lauderdale, Philadelphia and Newark, N.J. — from Charleston on April 5.
High-profile events such as the Cooper River Bridge Run and the Credit One Charleston Open professional women's tennis tournament as well as other tourist-drawing events took place last month, helping to boost the airport's numbers.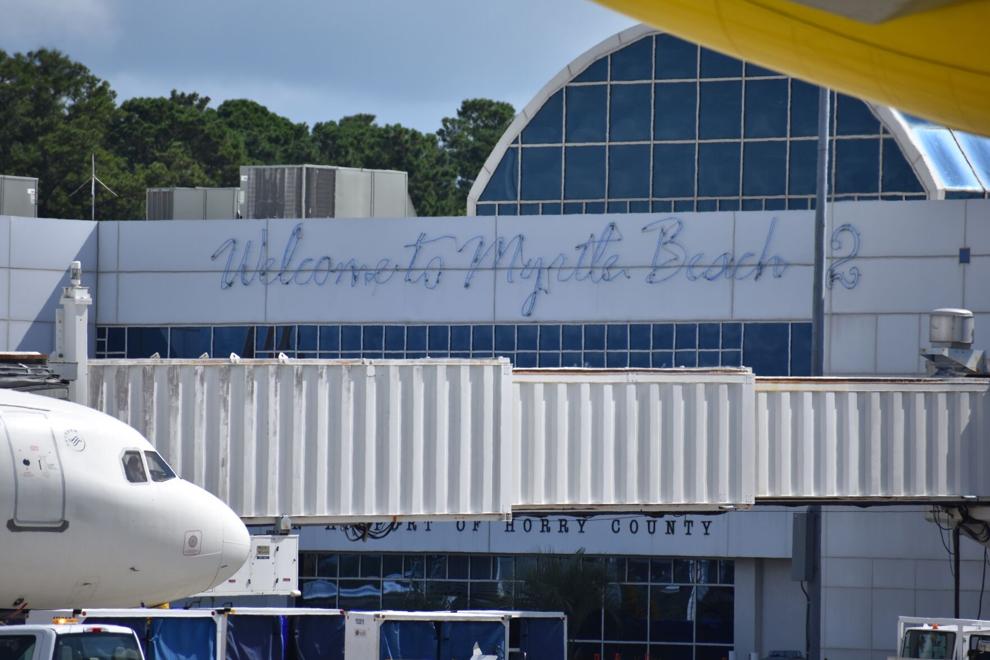 Myrtle Beach International handled about 294,000 passengers in April, up by 4 percent over the previous record set last year.
"Our continued growth patterns help demonstrate that the Grand Strand is no longer a 'summer only' destination," Judi Olmstead, director of airports, said in a statement. "We look forward to welcoming even more guests to our slice of paradise this summer."
The airport off Harrelson Boulevard near U.S. Highway 17 has witnessed two record years of traffic growth, first after COVID-19 restrictions eased in 2021 and last year when many tourists made good on previously delayed travel plans.
Nearly 3.5 million passengers passed through Myrtle Beach International's gates in 2022.
In recent years, Myrtle Beach — the state's top tourist destination — has marketed itself as a more year-round destination to attract more visitors, resulting in a travel boom.
Airport officials said they have a plan to meet the demand of not only inbound Grand Strand tourists but an increasing number of locals going on vacation out of state by adding more parking and expanding the passenger terminal by adding six gates to the existing 12.