The lot used for a park-and-ride system for peninsula hospitality workers will be shut down as construction starts on the Charleston Tech Center next week, but officials say shuttle service won't be interrupted. 
Until a new parking lot is ready, a property adjacent to the current lot will be used starting Monday, CARTA said Tuesday.
The property at 999 Morrison Drive has been used since the Hospitality on Peninsula, or HOP, shuttle program was launched last spring. The arrangement was temporary since the Charleston Digital Corridor was already set to build a new six-story office building on the site.
With that in mind, a replacement lot was identified farther up the peninsula, at Mount Pleasant and King Streets, which can accommodate about 101 vehicles. But that lot won't be ready for use yet.
In the interim, HOP parking will be relocated to a county-owned lot at 995 Morrison Drive. It will have 59 spots available, which CARTA spokesman Daniel Brock said will be enough to accommodate the ridership at any given time of day. 
The shuttle pick-up and drop-off spot will be the same. 
The Charleston Digital Corridor notified the city in January that construction on its office building would start by May 1, requiring that the park-and-ride spaces be relocated by that date.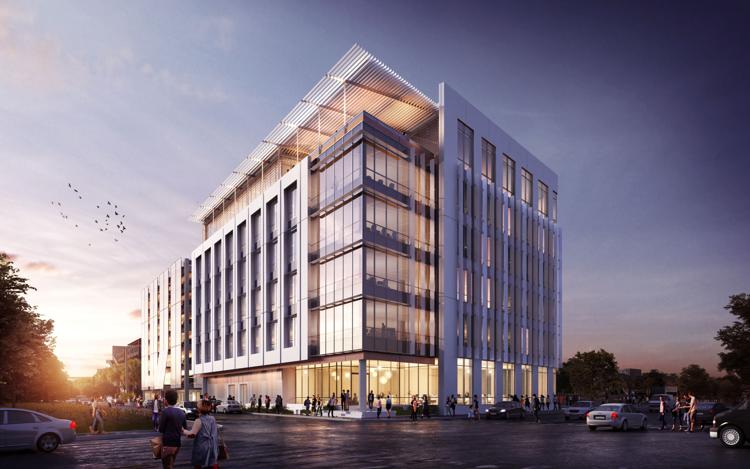 A couple weeks ago, the group's executive director, Ernest Andrade, reached out again to remind officials of the start of construction. Andrade said the Charleston Digital Corridor was asked to push off the start of construction for another week, which it agreed to do.
"We want to be as accommodating as possible, but we've pushed it as late as we can," he said.  
Brock said all of the parties involved "worked together on timing issues related to the site," and CARTA was "pleased to be able to offer uninterrupted HOP service."
Signs and flyers about the changes will be placed on-site over the next several days, and supervisors will available Monday to direct riders to the new spaces, he said.
An engineering firm is performing a site evaluation at the Mount Pleasant Street lot now, but CARTA doesn't have an estimate yet for when the property will be available. 
The site is about a one-minute drive from the current lot and is close to the planned terminus for Lowcountry Rapid Transit, another component of the region's larger plan to improve transportation and commutes in the Charleston area. 
The HOP was launched by CARTA last April, in partnership with the city of Charleston, Charleston County, Explore Charleston and the Berkeley-Charleston-Dorchester Council of Governments.
It was designed with hospitality workers in mind but is open to any riders. Parking in the lot costs a flat $5 rate, and rides on the shuttles, which run 21 hours a day, are free. 
HOP's ridership has been increasing steadily over its first year of operation. The first day it ran, just 12 people rode. By November, more than 12,000 used the shuttles during the month, and the service reached a record 13,278 riders this April. 
CARTA purchased its first permanent park-and-ride lot off Rivers Avenue in North Charleston, and started construction work on it earlier this year. The property is set to be part of a network of about two dozen similar lots designed to help more people commute by bus or carpool.