The chief financial officer at one of the Charleston area's largest technology businesses announced he's leaving after two years, prompting one analyst to describe the senior-level job at Benefitfocus Inc. a "revolving door" and triggering a double-digit drop in the stock price Thursday.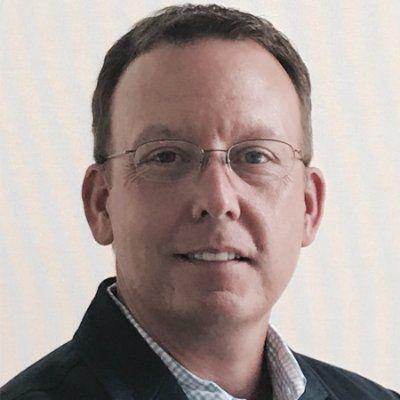 The Daniel Island-based company said Jonathon Dussault plans top step down by Aug. 31.
"His resignation is not related to any disagreement with the company on any matter relating to the company's operations, policies or practices, but rather is due to personal reasons," according to a federal filing.
The company did not elaborate. Dussault told investors Wednesday he is "proud of the accomplishments of the finance team, and I'm confident that Benefitfocus is poised to continue the successes that I've been a part of over the last couple of years." 
CEO Ray August said that a search for a replacement will begin immediately.
The announcement came after the U.S. stock market closed Wednesday. Shares of Benefitfocus skidded 16 percent early Thursday on the news. The stock regained some of the lost ground and closed down 11 percent at $35.26.
Dussault was one of the last remaining senior executives hired under former CEO Shawn Jenkins, who was replaced by August in January 2018.
"At some level, as the CEO, I'm excited about hiring my first CFO, to work closely with that individual," August said. "And I'm sure that individual will have the kind of impact that Jonathon had on our business."
Benefitfocus makes cloud-based software that workers use to manage their health care and other benefits. 
Dussault is the company's third CFO since March 2016. 
One analyst expressed surprised by his announcement during Wednesday's call.
Analysts at Raymond James noted the CFO's planned departure in a research note published Thursday, saying the news could hurt the stock price in the short run, but otherwise they had no major concerns.
Wedbush, a California-based financial services firm, reduced its 12-month price target on Benefitfocus by $5 in a research note Thursday.
Its analysts said Dussault's resignation was the latest turn in "the revolving door CFO situation" at the company. They added his decision didn't substantially change their view of the business, which they described as being "in the early innings of a major turnaround story."
Dussault leaves the company during a period of solid financial performance, though Benefitfocus has yet to turn a profit. The company announced Wednesday that its first quarter revenue climbed 10 percent from a year ago to $68.3 million. Its net loss for the period increased slightly from the first three months of 2018 to $14.2 million. 
Dussault is the second key executive to leave Benefitfocus this year. Robert Dahdah, who was senior vice president of sales, left in April. 
A spokesman said Benefitfocus would be "casting a broad net" in the search for its next top finance executive.
Lou Anne Gilmore, now vice president of corporate development, will become interim CFO. She joined Benefitfocus in early 2018. August said he has worked with Gilmore for 20 years.