Bill Rogers flipped on the TV to catch up on the latest business news last week, only to find CNBC was airing a 10-year anniversary piece about the collapse of fallen Wall Street titan Lehman Brothers.
He didn't need another reminder about the 2008 financial crisis. As a top bank executive mopping up bad mortgages and other issues, he was in the thick of it. And it was no fun and games.
"I switched to SportsCenter," he quipped.
Rogers is chairman and CEO of Atlanta-based SunTrust Banks Inc., which like most big lenders, sustained its share of damage from the severe downdraft a decade ago.
"A lot of the markets in which SunTrust had a significant commitment to were some of the markets that were hardest hit," he said Tuesday, after speaking at a Charleston Metro Chamber of Commerce event. "Think Florida, for example. And residential real estate, for example. We had a significant concentration of business in both of those markets and both of those areas, all in support of our communities."
The financial fallout for SunTrust included a loss of almost $1.6 billion for 2009 and a nearly $1 billion payment in 2014 to settle allegations that it originated and underwrote federally insured mortgages that didn't meet the government's requirements.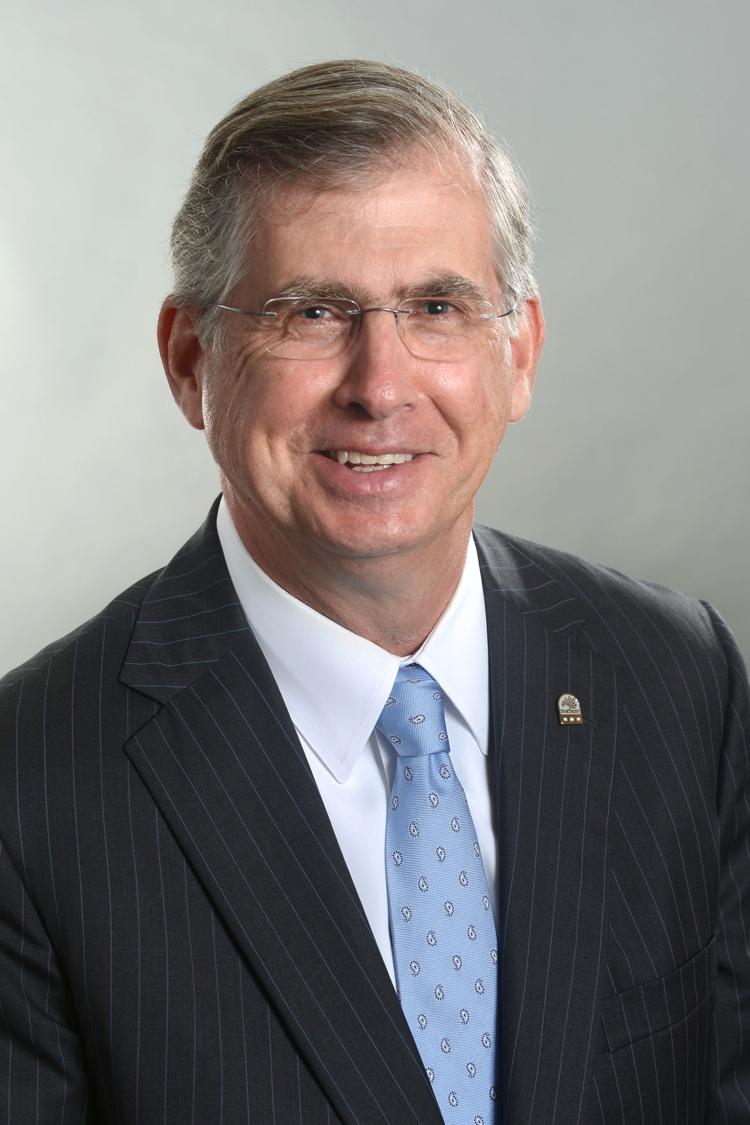 The bank is on stronger and broader financial footing under Rogers. A Durham, N.C., natïve and graduate of UNC-Chapel Hill, he joined a predecessor of SunTrust in 1980 and worked his way up to the CEO post in 2011, some three years after the Lehman bankruptcy helped tip the economy into a prolonged tailspin.
Since then, the financial services provider once known as Coca-Cola's hometown bank has been in the black on an annual basis, earning more than $11 billion in cumulative profits, while also cutting costs and investing in complementary businesses.
"So fast forward, post-crisis we made a commitment to be a much more diversified company," Rogers said.
The rest of the industry also has changed since 2008. For example, big banks especially have had to set aside more money in their reserves so they can better withstand the next financial downturn.
"If we look pre-crisis and post-crisis now, 10 years later, the industry is twice as well-capitalized both from a percentage and dollar amount," Rogers said.
The other big difference is that interest rates are rising, which typically benefits lenders
And the economy is on a roll.
"We stress our portfolios for all sorts of things, for interest rates, for commodity prices, for inflation. … And when we do that right now we see consumers are in good shape," Rogers said. 
The same goes for business borrowers, he added.
"Their credit quality and their ability to manage and handle debt is very different than it was before," Rogers said.
One potential concern for the SunTrust chief is the blistering commercial real estate sector. He's keeping his eye on "cap rates" — or the annual income a building generates as a percentage of the purchase price — because they're "a little lower than I thought they'd be in the cycle."
"That could create asset bubbles in the future," Rogers said. "That being said, the structure of deals and the amount of equity going in is very different and very sustainable."
SunTrust entered the South Carolina market via the Upstate, where it picked up some branches by buying a Tennessee bank in 2004. It set its sights on the Charleston region a year later, deciding to build its coastal business from the ground up "because we couldn't find the right acquisition opportunity," Rogers said.
"Looking back, it was a really good decision for our company," he said.
Today, SunTrust has 43 retail branches in the state and is ranked No. 7 in size among the roughly 80 banks operating in South Carolina based on its $3.2 billion in deposits, according to the latest federal data.
While acknowledging that the competition will continue to seek to boost their market share by snapping up smaller lenders — a trend set in motion by the financial crisis and still going strong 10 years later — Rogers is sitting out the buyout game.
"I think we actually can do the things we need to do organically," he said, noting that SunTrust's built-from-scratch Charleston franchise is "a really good example of that."