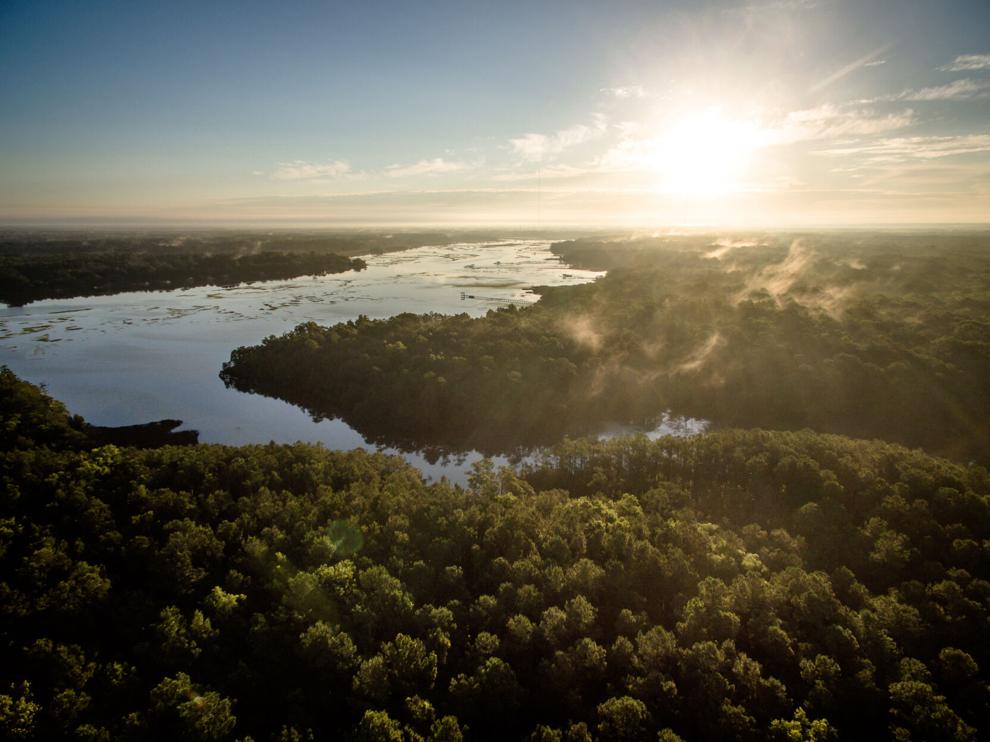 Carolina Park is one of Mount Pleasant's largest and most innovative master-planned communities. It is going through a brisk buying market, and with increased interest from both in-state and out-of-state buyers, Carolina Park Development and investors are very busy ensuring that the community is in line with buyers' wants and needs. It is quickly becoming a microcosm of what most would consider the ideal lifestyle. Friendly neighbors, picturesque, tree-lined streets, plenty of green space, amenities within and nearby and the ability to walk to most anywhere that makes up a life.
The 1,700 acres was purchased in 2010, and construction began in 2011, according to Brian Keels, Chief Operating Officer of Carolina Park Development. Fast forward to 2021 and the two communities, The Village and Riverside, are nearly built out. Their new luxury community, Sawyer's Island, a 25-home exclusive neighborhood, is undergoing construction. In total, Carolina Park has approximately 1,500 homes.
Coming off the heels of a global pandemic, the interest in this amenity-rich, convenient community has never been higher. Experiencing sales like never before, Keels said that commercial development in the area is on the rise as well.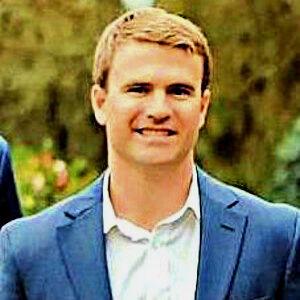 "It is really beginning to become its own little community," Keels said. "We have a number of small retail and services going in across from Costco and some small offices. The Bend is a cool feature of Carolina Park—there is a medical office, a dentist, a local golf cart shop. There is going to be a yoga studio, an insurance company, and a coffee and ice cream shop. There are a lot of really excellent uses that are going to be exceptional assets and be great for the community."
With some of the shop owners in The Bend also being residents of Carolina Park, it's more like a bygone era when people lived, worked and played in the same place.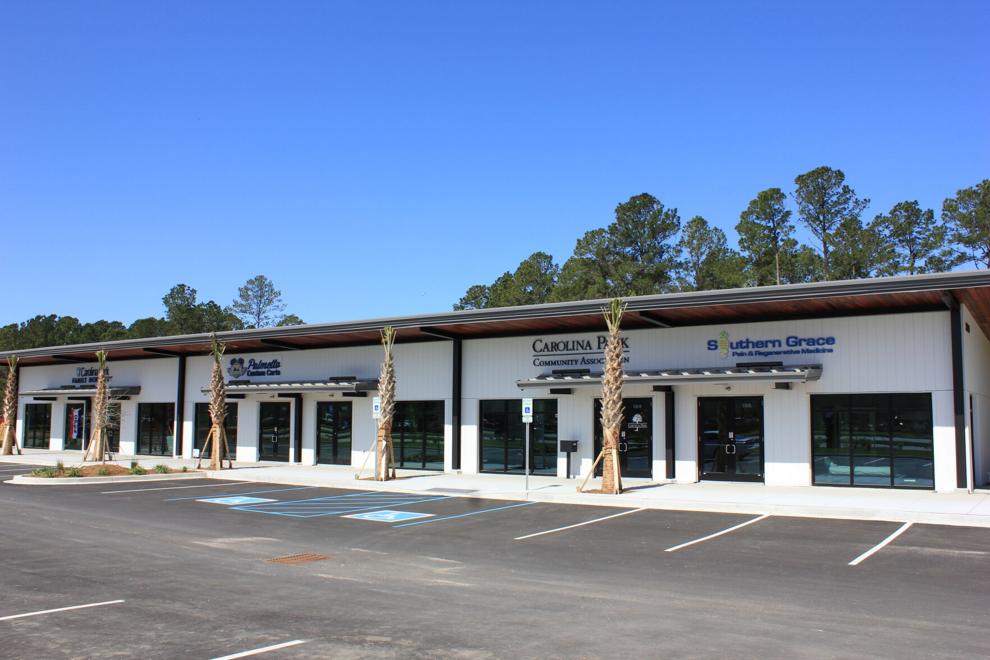 "It's nice to have a community where someone can live here and work here—to be integrated and part of everything," Keels noted.
The Bend is nearly complete and is part of a number of buildings going up near Costco (which Carolina Park residents can golf cart to).
"The next few buildings are under construction or about to begin construction," Keels said.
Sweet Grass Pharmacy, a local compounding pharmacy in Sea Side Farms, has opened up their second location, minutes from Carolina Park. Active adult and senior living are in high demand, and the community has a niche for those residents.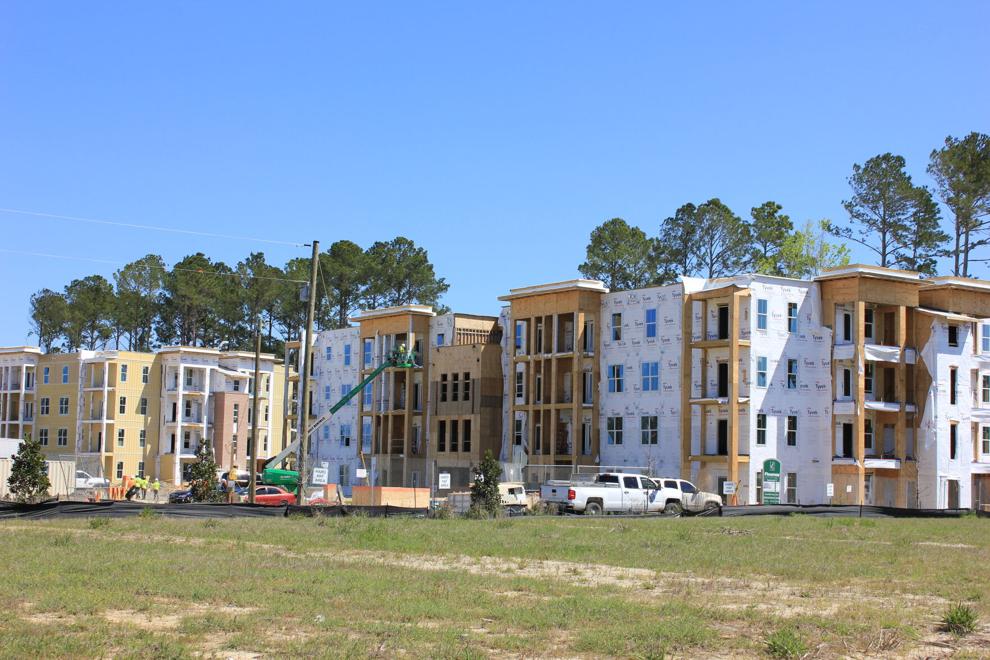 "We were excited to see Revel get going and I think by this summer, there will be residents there moving in," Keels stated.
Tony Berry of the Berry Companies, in partnership with David Weekley, are building single family detached cottages. Berry is building Revel's apartments and assisted living and memory care facility. In addition, Merrill Gardens is nearby and offers independent, assisted living and memory care facilities. The Cottages at Carolina Park are built by Mungo Homes.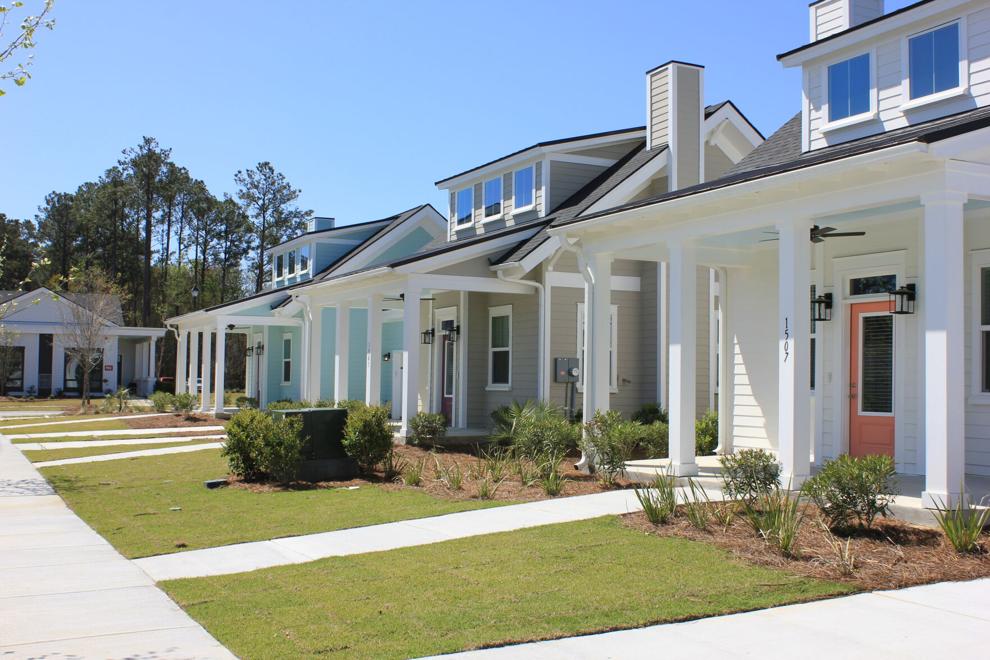 The Village
Going north from downtown Charleston, Carolina Park is about six miles from Mount Pleasant's Town Centre. Taking a left off the highway, you enter a tree-lined avenue, Carolina Park Blvd. On the left is Mount Pleasant's new fire station, and on the right, Wando High School and The Center for Advances Studies. Coming to a traffic circle, you can see Carolina Park's modern library, which opened in 2019.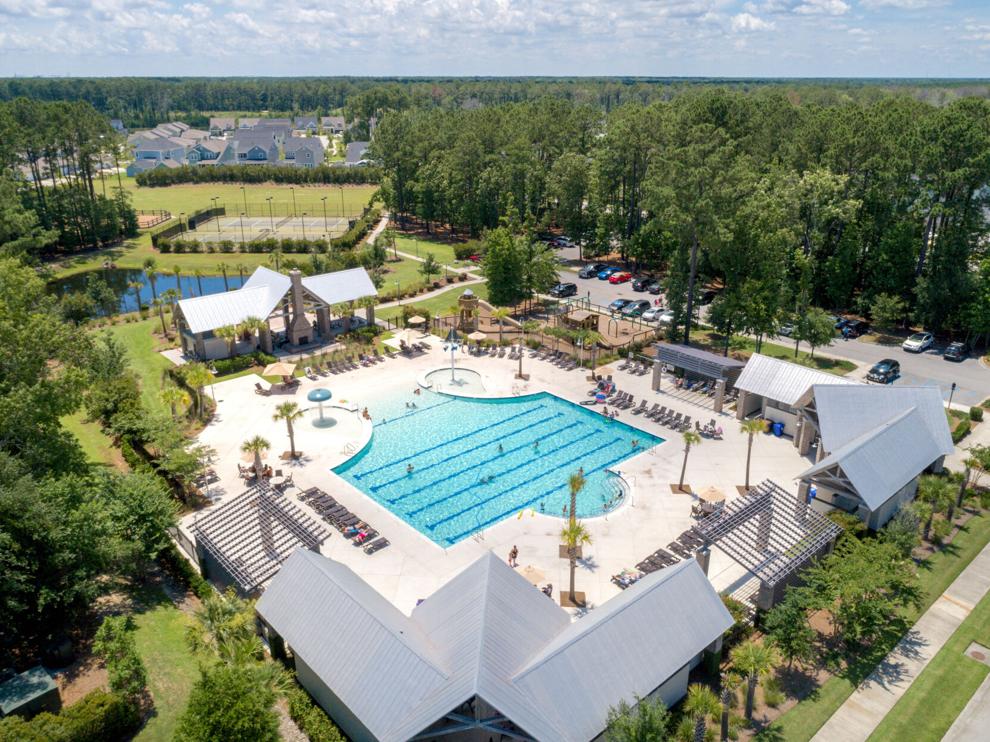 This section of Carolina Park is known as The Village. Here, residents have a community pool, residents club, tennis courts, a bark park and a "great lawn."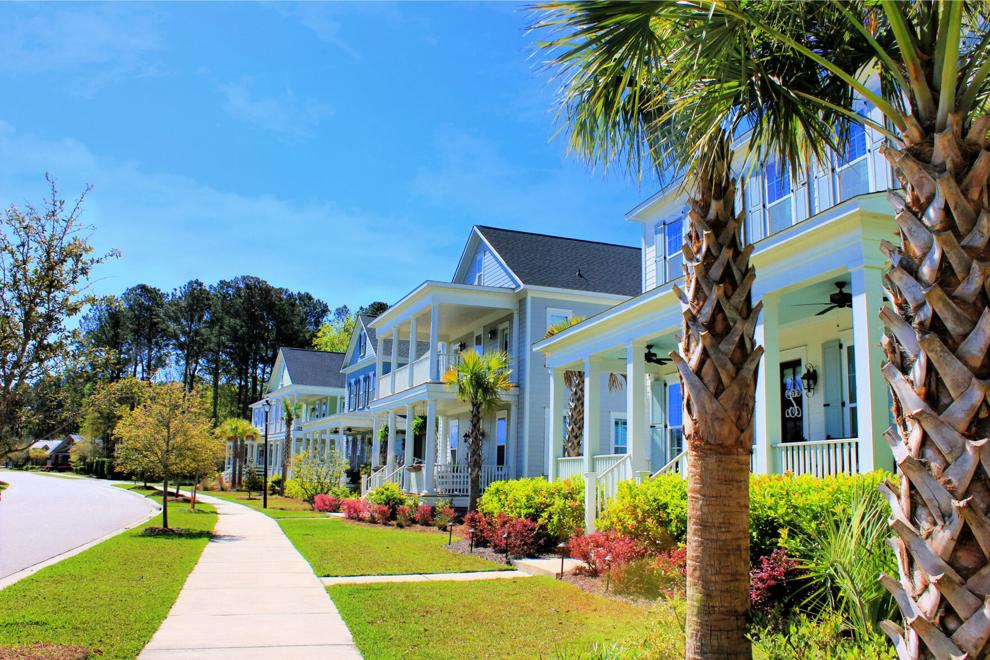 Builders in The Village include Saussy Burbank, David Weekley, Lennar and others. Cottages, single-family and single-story homes line the streets here, with sidewalks meandering throughout. Currently, Lennar is building the remaining homes (approximately 60) in The Village and prices begin in the $600,000s and go up to the $800,000s. That construction will complete The Village.
"They (Lennar) are releasing a few homes at a time," Keels said.
Riverside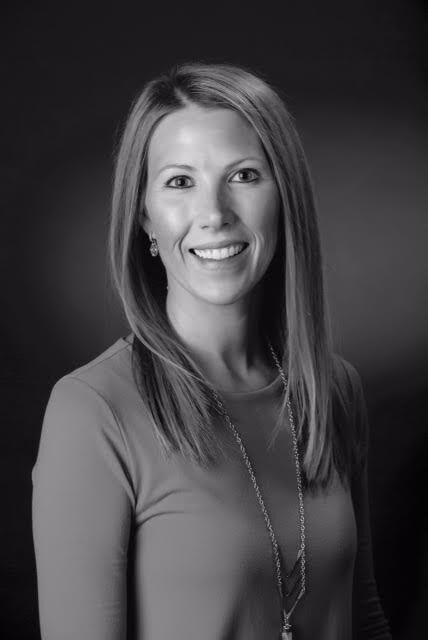 "When we first began, buyers were thinking that (Carolina Park) may be the edge of Mount Pleasant—'far out there,'" said Haley Cuzzell of Carolina One New Homes. "We don't get that anymore. People come here specifically for the lifestyle."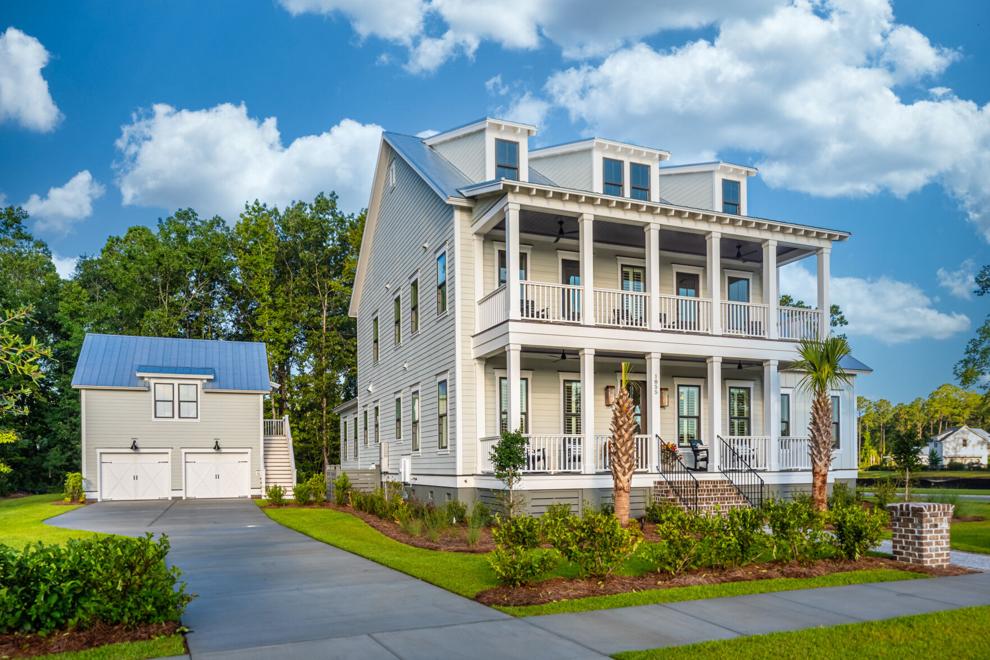 Cuzell works as a community manager of sorts—with Carolina One New Homes, Carolina Park Development and the six custom builders in Riverside and the community's latest phase, Sawyer's Island. She came on board in 2012 when Keels and Carolina Development opened The Village. In 2013, sales began in Riverside, she said.
"There are 545 homes/lots on 545 acres in Riverside," she explained. "A lot of the land is preserved spaces, which is a big thing with Carolina Park. There are a lot of wetlands and green spaces that are maintained. Out of those 545, there are 300 already sold."
Specifically, Bolden Lake, which is the centerpiece of the neighborhood, along with trails that surround it, residents are always walking, jogging, biking or fishing along its dock and shore. Riverside is getting another amenity in the coming months.
"We are currently building the new pool for Riverside residents. It's a spectacular venue," Keels said. "Overlooking Bolden Lake, we are excited to get that open for the residents this summer."
The resort-style pool and the "Lake Club" have a large open-air timber-framed pavilion with a firepit. Picture neighborhood gatherings—the kind that we all hope to have soon again, and ones we've missed over a year now.
Regarding Riverside's inventory, Keels said, "It's a real challenge like everywhere else in Mount Pleasant, we will be sold out soon. Of course, we are working on more, but there is nothing immediately ready."
Lennar just opened up some new lots for sale in Riverside, Cuzzell told me, and Stanley Martin is working off a wait list. Prices in Riverside now begin at $850,000s for Lennar's current builds and when Stanley Martin opens their new lots, predictions are that pricing will begin in the $900,000s.
"I expect those to be sold out soon," she said. "It's this crazy market and we have never seen anything like this. Carolina Park is this awesome neighborhood to live in and as we grow and more amenities are added such as the new pool, it draws in more and more people who want this lifestyle."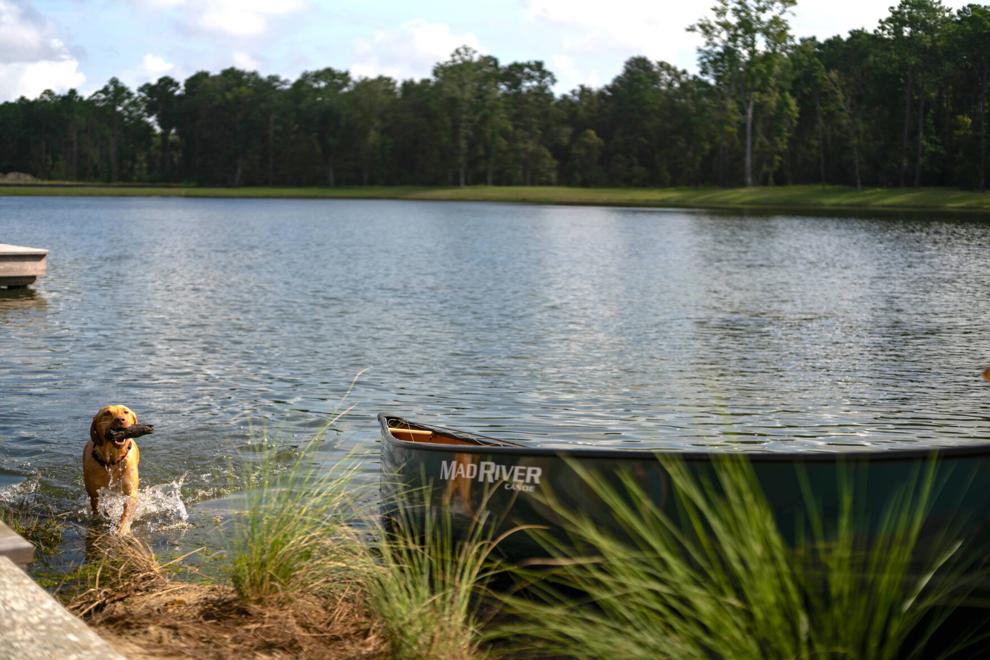 Cuzzell stated that half of their residents are Charlestonians and the other half come from everywhere—Illinois, the Midwest, California, New York, New Jersey, Florida and Texas.
"Some buyers want to be in a neighborhood where they can build custom and new, and especially with COVID, buyers have been drawn to places where you can get more space and privacy, such as in Riverside," she said.
Riverside has a design review board and homes in it reflect a certain aesthetic when it comes to exteriors, with roof pitches, porches and other elements that lean toward a very "Lowcountry look." But the ability to choose finishes and features and consult with a custom home builder for the interior spaces is what sets the master-planned community apart, Cuzzell said.
"One thing unique about Riverside is that we probably have about a total of eight builders at any given time building in here, so the streetscapes look different," she said. "It's not just repeated floor plans. Everything is connected. You can golf cart most anywhere, people are always out walking or fishing and just enjoying their neighborhood."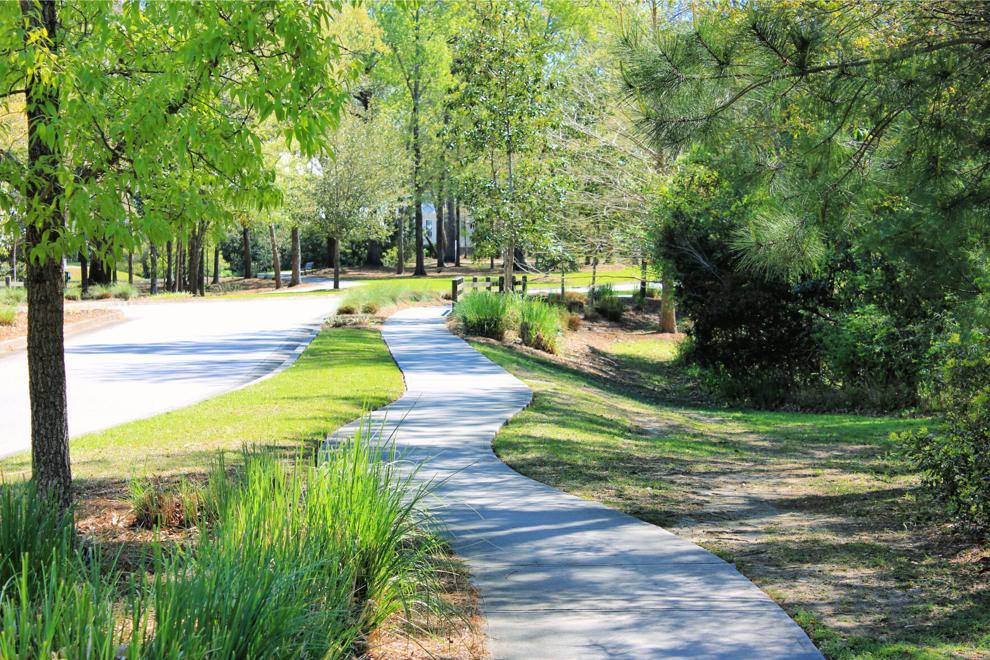 Noting that the high-end market in Mount Pleasant has more than doubled, and Carolina Park being a high demand community, getting on an interest list is the best way of ensuring a buyer can build, she said. "It may be another year out until they move in, but they can make plans and they have it."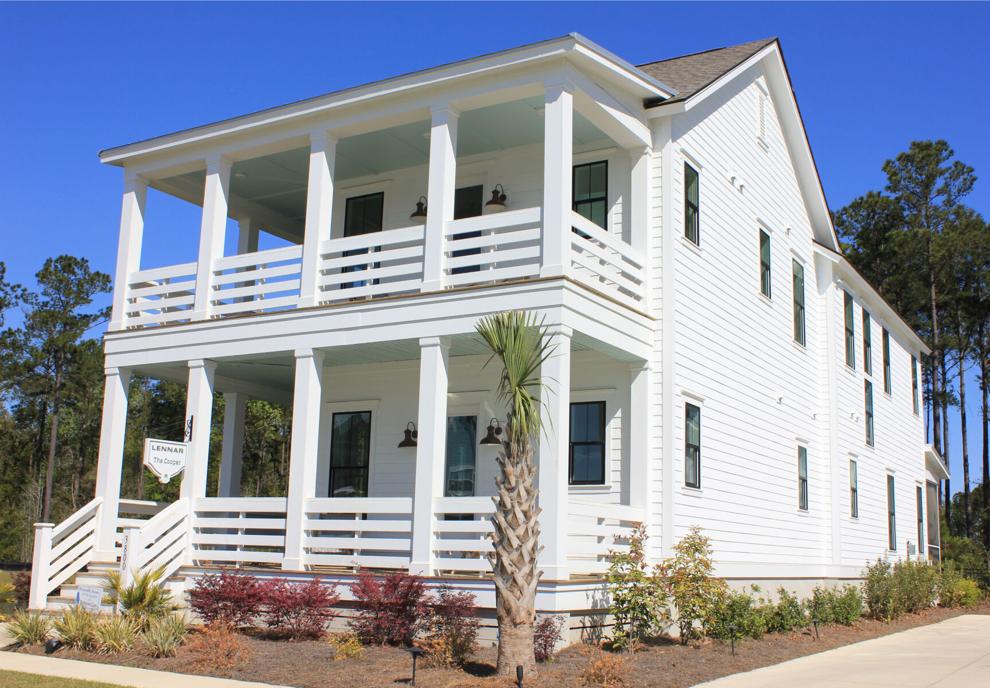 Custom builders building in Riverside and in Sawyer's Island include Cline Homes, Axon Homes, Homes by Dickerson and The Burton Company.
Sawyer's Island
"We are getting ready to release the lots on Sawyer's Island any day now and the demand has been tremendous," Keels said. "I think every single one, once they are released, will be under contract and gone the first day."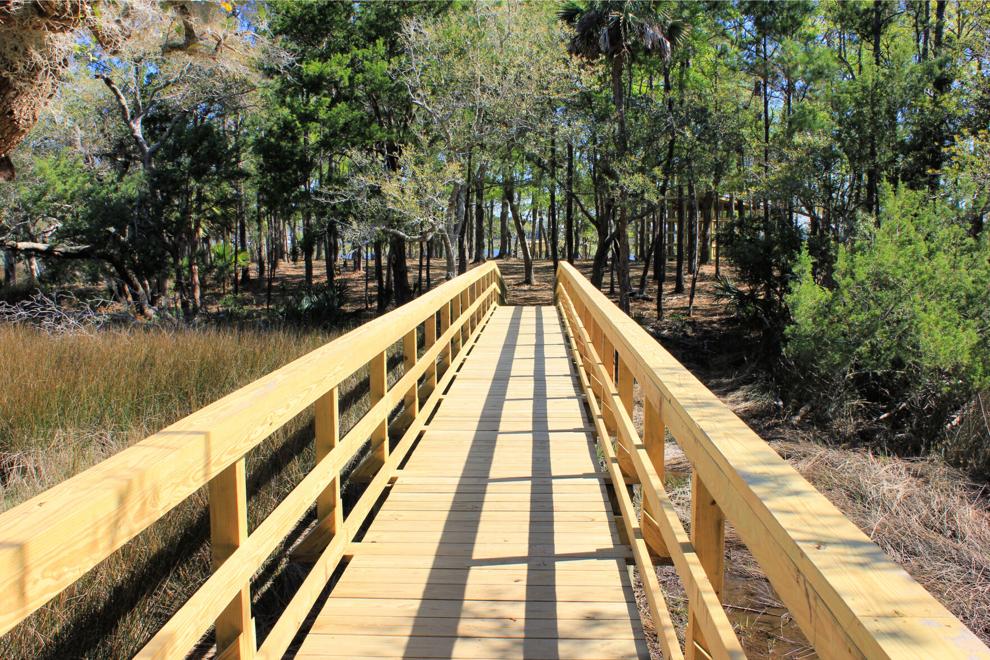 Keels stated he thinks they underestimated just how many people want this type of property. Comprising 25 homes, residents will have access to a small exclusive island off the mainland. A board walk takes one out to a dock with a floater where residents have access to kayaking, paddle boarding and crabbing. Prices are $1 to $3 million. Those with that higher price point will have private docks. Lots are half an acre or over, and ten of those are marshfront. Homes right on the point have expansive Wando River views.
"We expect construction to begin this spring on individual homes, and it will probably take eight months to a year to finish out the houses," he said.
The custom homes will be a mix of elevated homes and homes with crawl spaces, with some buyers building "from scratch," Cuzzell explained.
"All of the homes will be set back with trees saved in the front," she explained. "It will look like an established neighborhood. It's going to be gorgeous."
On the horizon is another phase, currently in the planning stages. They too will be custom homes, near Sawyer's Island and construction, and breaking ground for them is slated for 2022.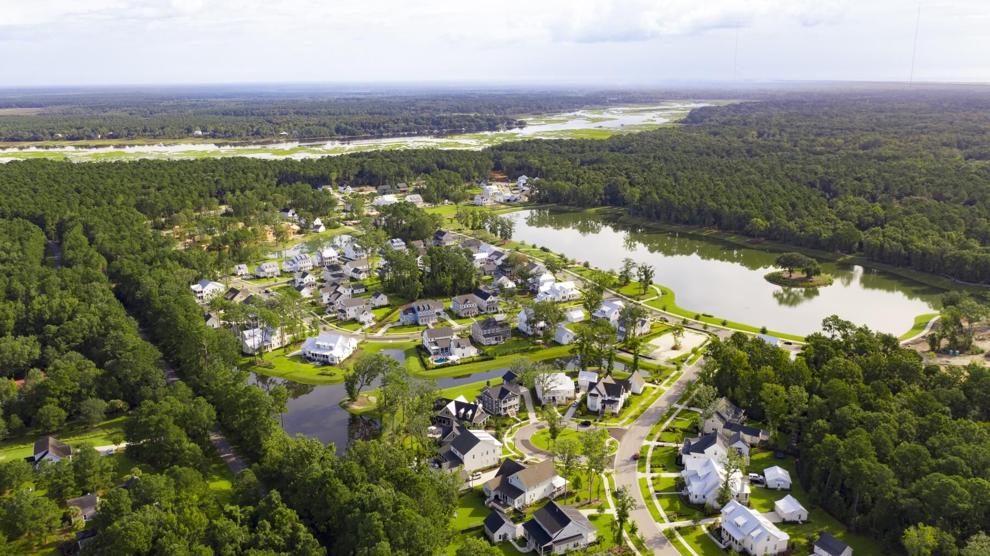 The combination of low interest rates, despite home prices rising, people who were planning to move the Lowcountry are moving now instead of later. Carolina Park fits that need with amenities and plenty of outdoor space to roam.
"People are living in their houses more so they want out. They want porches with outdoor fireplaces and outdoor living," said Cuzzell. "It's tough to find larger private lots in Mount Pleasant and Riverside has that. To get all that in a master-planned community, that's huge for people. We may be a bit bias, but once you drive into Carolina Park, you get it. You get why so many want to live here."
What's ahead
Keels mentioned he is aware of how home prices have risen significantly in Mount Pleasant, referencing a Post and Courier article about the need for more affordable and workforce housing.
"It (the article) had the perfect quote about how people complain about the traffic on the roads, and it's because not all can afford to live close by," he said. "I see the need for more workforce housing and we support that if we can figure out a place to accomplish that in Carolina Park."
Contact Brigitte Surette at bsurette@postandcourier.com.
***
Points of interest from Carolina Park
· Costco: 1 mile
· Roper St. Francis Hospital: 1.6 miles
· Mount Pleasant Regional Airport: 2.4 miles
· Lowes: 2.2 miles
· Market at Oakland: 3.3 miles
· Mount Pleasant Town Center: 6.5 miles
· Isle of Palms: 14.2 miles
· Downtown Charleston: 15.7 miles
Educational:
· Carolina Park Academy Pre-School
· Carolina Park Elementary School
· Cario Mario Middle School
· Wando High School
· Center for Advanced Studies at Wando
· Oceanside Collegiate Academy
· Wando Mt Pleasant Library