The high seas and the salty language of those who dare sail on it seem to go hand in hand.
It also appears to be getting out of hand, as Carnival Cruise Line sees it. 
The Miami-based operator of the Charleston-based Sunshine is taking steps to rein in the public display of offensive clothing on its pleasure ships, causing a few waves in the process.
Under the new dress code, passengers who choose to don a bawdy T-shirt from a Nassau souvenir stand, for example, could be left behind at the next port of call if their idea of free sartorial speech steps over the line.
John Heald, Carnival's senior cruise director and brand ambassador, unveiled the new policy recently on his Facebook page, specifying which types of clothing will not be allowed.
"All guests are expected to ensure their clothing and accessories are respectful to fellow guests," the policy states. "Specifically, items worn during the cruise should not contain any message that may be considered offensive or contain nudity, profanity, sexual innuendo or suggestions."
Heald also warned the clothing "should not promote negative ethnic or racial commentary or hatred or violate in any form."
A poll of Carnival cruisers on Heald's Facebook page showed that 97 percent thought the policy was a good idea.
But some worried about who will judge what's offensive, particularly in an era fraught with so much political and social division.
"Totally a slippery slope Carnival is heading down with this policy," Michelle Davis posted to Heald's page. 
Matt Jennings wrote that he usually agrees with Heald, "but not this time," adding that some people find Christmas offensive.
"Shirt about fishing? Offensive to vegans," Jennings wrote. "Where does it end? A vague policy like this is just going to be a nightmare to police."
Neighbors with Nikki
The recently retired lawyer who piloted Boeing Co.'s legal strategy after two fatal 737 Max crashes could be spending some of his new-found down time in the Lowcountry, where he just might run into the aerospace giant's newest board member.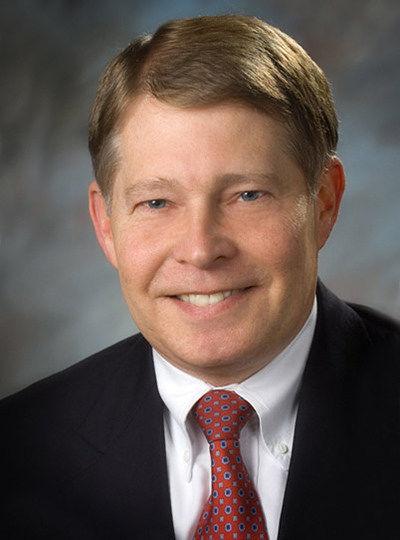 J. Michael Luttig left the Chicago-based planemaker on New Year's Eve, according to a Dec. 26 announcement.
The 65-year-old ex-federal judge was Boeing's general counsel from 2006 until switching jobs last May, when he was charged with managing legal matters associated with the deadly Lion Air and Ethiopian Airlines accidents and advising the board on strategic matters. Luttig joined Boeing after 15 years on the U.S. Court of Appeals for the Fourth Circuit in Richmond, Va.
His retirement will allow him to hang out more on Kiawah Island, where both he and Boeing director Nikki Haley, the former South Carolina governor and ex-United Nations ambassador, are property owners.  
Luttig and his wife have paid more than $2.7 million for their 3,500-square-foot coastal South Carolina getaway and two undeveloped residential lots since 2010, according to Charleston County land records.
Haley, who was elected to the Boeing board of directors last year and surely had a say in the recent ouster of ex-CEO Dennis Muilenburg, bought her Mediterranean-influenced Kiawah spread in September for $2.4 million.
Added exposure 
South Carolina marked an unwelcome milestone in 2019, as more health care companies in the state reported data breaches to the federal government than in any year over the last decade.
All told, the information of slightly more than 90,000 people was potentially exposed in eight breaches at some of the largest medical providers in the Palmetto State. That compares to one incident in both 2017 and 2018.
The breaches last year ranged from hacking incidents to unintentional disclosures via email.
Fortunately for Charleston-area patients, no local hospital system saw a major breach.
The biggest occurrence of 2019 was a cyberattack at St. Francis Physician Services in Greenville. In that instance the personal information of 32,000 patients was compromised, including some Social Security numbers.
Hospital system Prisma Health's Midlands region reported two breaches this year, one in March and another in September.
Hospitals and health plans must report any data breaches affecting more than 500 people to the U.S. Department of Health & Human Services.
All of the South Carolina 2019 information compromises are still under investigation.
Ale in a day's work
Palmetto State residents like to loosen up after work with a drink or two, according to a new study.
Alcohol.org surveyed 3,800 workers to determine how much they spend on after-work libations and estimated that South Carolina residents doled out $3,254 for the entire year on kicking back a few brews or cocktails with colleagues at the end of the work day. That's the equivalent of 650 beers at $5 a pop.
That might seem like a lot, but South Carolina is kind of in the middle of the pack among all states. The national average is $3,035.
Bourbon-country Kentuckians hold the top honor at $5,530 per year per worker on drinks after work. Maine residents, on the other hand, spent just $1,415 per person to down a brew or two during the year.
The study also found that the average time spent drinking after work is about 1.8 hours. One-third of respondents said after-hours drinks lead to good bonding, while 1 in 10 said they shared a shot during happy hour.
The study didn't break spending down by city in each state.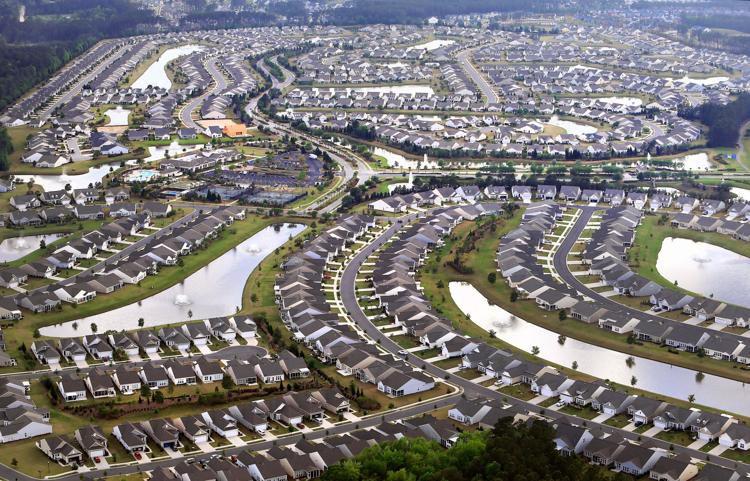 Real estate ranking  
A large-scale Berkeley County housing development continues to make its mark among top U.S. master-planned communities based on sales, according to a newly released ranking.
Cane Bay Plantation off of U.S. Highway 176 west of Goose Creek was ranked No. 14 on the 2019 top 50 list by Los Angeles-based RCLCO Real Estate Advisors. The previous year, it ranked No. 13.
Developed by Gramling Brothers Real Estate & Development of Charleston, the community closed an estimated 628 home sales in 2019, a 32 percent increase from the previous year.
The 4,500-acre Cane Bay, where up to 10,000 homes could be built, already has about 4,000 on the ground. It's the only master-planned community in South Carolina to make the list.
The Villages, a sprawling, 55-plus community northwest of Orlando, Fla., retained the top spot nationwide with an estimated 2,134 sales.
Milling around 
The British owner of a hulking steel mill up the coast from Charleston is angling to expand its reach as it seeks to boost U.S. production.
Liberty Steel Group said it's the preferred bidder for a plant about 20 miles northwest of New Orleans that's being sold as part of its owner's bankruptcy case, according to a report by the Associated Press.
The London-based company is offering $28 million in cash and hopes to close the deal by the end of January. It would resume recycling steel in Laplace, La., later next year and start making steel again in 2021.
Bayou Steel Group abruptly shut down the mill and laid off 376 workers on Sept, 30, a day before it filed for bankruptcy protection.
"While the plant requires upgrades to be restarted competitively, we see good potential for the business," Liberty executive Sanjeev Gupta said. "Bayou benefits from reliable access to supplies of recycled steel, competitive power prices and its own deep-water port."
Liberty already owns steel operations in Illinois, Ohio and New Mexico. Its South Carolina mill, which produces wire rod, is along U.S. Highway 17 in Georgetown. In October, the company announced plans to invest $25 million to make the the plant more productive and more competitive.
The purchase and eventual restart of the Louisiana mill would increase Liberty's total U.S. output to 3 million tons of steel a year. Its production goal is 5 million annually.