The new owner of a $10 million oceanfront home on Kiawah Island is a mover and shaker in the energy industry.
Christopher M. Crane is president and CEO of Chicago-based Exelon Corp., one of the largest electricity distribution businesses in America.
He and his wife, Amy, bought the three-story, 7,100-square-foot spread on Sand Fiddler Court on June 7 from former commodities broker Peter Birch, county property records show.
Exelon does business in 48 states, the District of Columbia and Canada, according to the company's website. It's No. 92 on the latest Fortune 500 ranking, with $33 billion in annual revenue.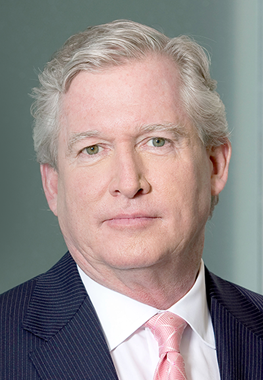 "Crane oversees a family of companies representing every stage of the energy value chain, including Exelon Generation, one of the largest competitive U.S. power generators, with more than 32,700 megawatts of owned capacity comprising one of the nation's cleanest and lowest-cost power generation fleets," Exelon's website says.
He also oversees Constellation, which provides energy products and services to about 2 million residential, public sector and business customers, including more than two-thirds of the members of the Fortune 100.
In addition, Crane oversees Exelon's six utilities, which deliver electricity and natural gas to roughly 10 million customers in Delaware, the District of Columbia, Illinois, Maryland, New Jersey and Pennsylvania through its Atlantic City Electric, BGE, ComEd, Delmarva Power, PECO and Pepco subsidiaries.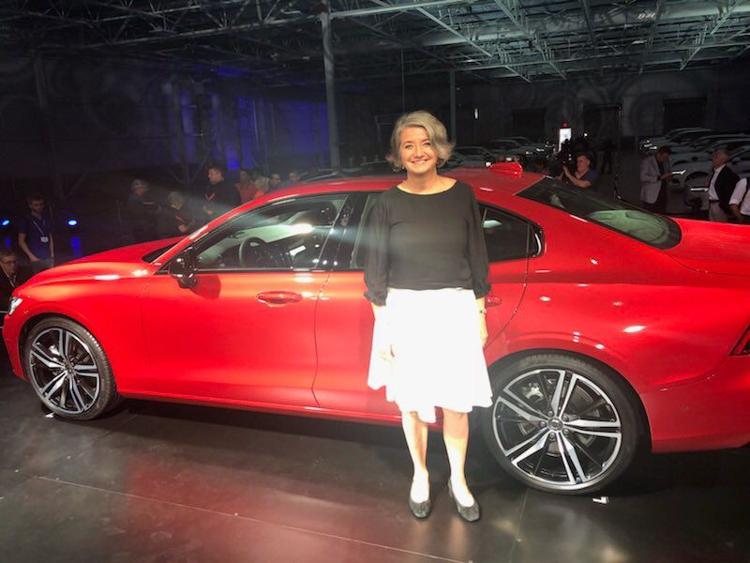 Just in time
The Volvo Cars manufacturing campus in Berkeley County just opened, but it's already proven to be a model of efficiency.
One of the dignitaries scheduled to speak at last week's unveiling of the redesigned S60 sedan that will be built at the Swedish automaker's new plant near Ridgeville was Karin Olofsdotter, Sweden's ambassador to the United States. But as the ceremony started to wind down, the ambassador had not yet shown up to give her speech.
Finally, more than halfway through the event, Olofsdotter walked through the door — just as she was to be introduced by Volvo CEO Hakan Samuelsson.
"I think you made an entrance that's very worthy of this plant," Samuelsson told Olofsdotter. "You made it just in time with the delivery of your speech, and that's really what we're going to work with here."
Samuelsson was referring to Volvo's just-in-time production process, in which suppliers schedule car parts to arrive at the manufacturing campus just as they are needed for assembly.
Olofsdotter warned of trade barriers enacted by President Donald Trump and the impact they could have on Volvo's future production in South Carolina.
But she also spoke about Sweden's close ties to the U.S., pointing out her country is the 15th-largest international investor here, with Swedish firms employing 365,000 Americans. Roughly 4,000 people will be employed at Volvo's new $1.1 billion plant in Berkeley County.
"Volvo is very close to all Swedes' hearts," Olofsdotter said, adding that the automaker's new facility "will be another great bond between the United States and Sweden."
Charge it
A popular shopping destination is making it easier for some customers to charge it. But this perk has nothing to do with a credit card. 
Mount Pleasant Towne Centre now offers a Tesla Destination Charger on the first level of its parking deck off Theater Drive. The free service for owners of Tesla battery-powered cars is available 10 a.m. to 9 p.m. Monday through Saturday and noon to 6 p.m. Sunday.
It's the second Tesla station in Mount Pleasant. The other is at TownePlace Suites on Stuart Engals Boulevard.
Seven others have been installed throughout the region, from downtown Charleston to Kiawah Island and North Charleston. 

Boston legal
Motley Rice LLC has landed another big government client in the legal battle over the nation's opioid-overdose epidemic that's claiming an average of 115 lives a day.
Boston has retained the big Mount Pleasant-based plaintiffs firm in anticipation of a lawsuit it plans to bring against drugmakers, Mayor Marty Walsh announced last week.
Motley Rice beat out nine other firms seeking to represent Beantown in the litigation. The firm will immediately begin to gather relevant information with the intent of filing a complaint by the fall, according to the Associated Press.
"Boston, like so many cities across the country, has invested significant time, money and resources to aggressively attack the opioid crisis from every angle," Walsh, a Democrat, said in a written statement. "Now is the time to finally hold the pharmaceutical industry responsible."
Motley Rice already represents many local governments in actions against opioid manufacturers and distributors, including Chicago, Santa Clara County, California, and seven states.
Two decades ago, some of its attorneys, including founding member Joe Rice, played key roles in litigating and negotiating the landmark settlement with the tobacco industry over smoking-related health claims.
Rice is now co-lead counsel for the National Prescription Opiate Litigation, which is being coordinated in Ohio and includes hundreds of cases filed across the country.
Giving grants
The State Ports Authority is in a giving mood. It recently announced that it's now accepting applications for its annual Community Giving Program.
The grants are aimed at public service agencies and organizations that have a positive impact on at least one of four categories: maritime commerce; economic development; environmental awareness; and community outreach.
Awards are available in three levels — ranging from $1,000 to $5,000 — and programs that can show measurable, sustained impacts will receive priority in the selection process.
Last year, the SPA warded $103,000 in grants to 56 charitable organizations.
Money for the grant program comes from the SPA's operations. The deadline for applications is 5 p.m. on July 27. Contact Kelsi Childress at kchildress@scspa.com or 843-577-8676 with questions.
Heading South
A North Carolina company that buys and runs manufactured housing communities has manufactured its first acquisition in the Lowcountry.
Manufactured Housing Properties Inc. told shareholders in its latest quarterly report that it has inked a contract to purchase the 96-lot Twin Oaks Trailer Park in Hanahan.
It agreed to pay $2.9 million for the 14-acre "all-age community" on Sellers Road, behind Yeamans Hall Plaza, according to the filing. The seller is Eagle Properties LLC, which paid $1.85 million for Twin Oaks in 2004, according to Berkeley County land records
The buyer formerly was called Stack-it Storage Inc. It is based in Pineville, just south of Charlotte, and most of its $12 million in real estate holdings are within its home state. Its sole South Carolina investment is Lakeview Residential Community in Spartanburg. Rental income is its main revenue source. 
"The manufactured housing sector is uniquely positioned as the only non-subsidized affordable housing option in the U.S.," the company said on its website. "Demand for housing affordability is increasing, yet manufactured housing continues to be one of the least efficient commercial real estate sectors today." 
It also said it is "committed to be an industry leader in providing housing affordability and an improved level of service to its residents."