Starting Monday, the International African American Museum will have new space to accommodate its expanding staff. A lease with the city of Charleston opens up a section of the Charleston Maritime Center for the museum's use. 
Charleston City Council unanimously voted Tuesday to lease the 1,806 square feet of waterfront space to the museum. The city-owned building is adjacent to the museum site on Wharfside Street. 
Despite a recent announcement that construction costs will be $10 million more than organizers had anticipated, CEO Michael Boulware Moore says they still plan to break ground midyear and open to the public in mid-2021. By the time the museum announced the construction cost hike in mid-December, about $6 million had already been pledged or identified.  
The museum will pay $3,000 a month to the Maritime Center for the use of the second-floor space. The lease begins Monday and lasts through 2020.
The museum's staff currently works out of nearby offices on Calhoun Street, which they will continue to use for now, a museum spokesperson said. 
The International African American Museum's board also welcomed three new members last week. Kent Matlock, founder and CEO of Atlanta-based Matlock Advertising and Public Relations; Robyn Coles, president of real estate company TRATE Properties; and Bob Branan, a financial management specialist from Charlotte, all joined the museum board.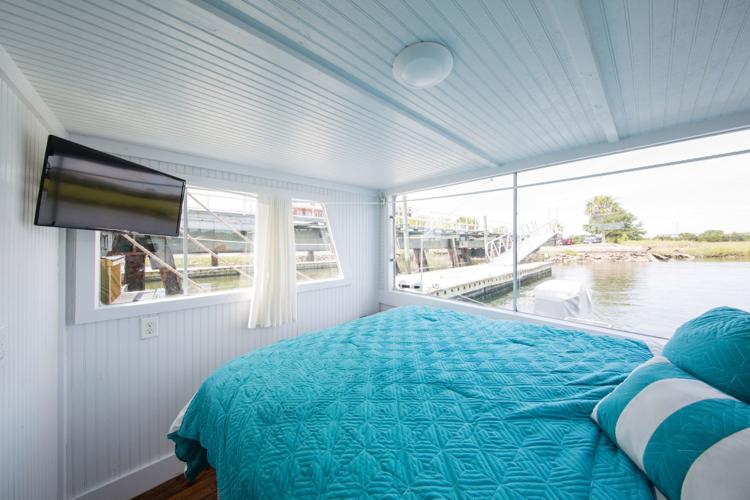 Lodging leader
Charleston County Airbnb hosts made a combined $54.9 million last year, accounting for almost half of the total income brought in from hosts across the Palmetto State, according to figures from the home-sharing site. 
Hosts in Charleston County brought in an average of about $180 per guest arrival, based on the company's reported arrival totals. Beaufort County's average was almost exactly the same as Charleston's, and Horry County hosts averaged about $147 in income per guest arrival. 
These numbers come as the city of Charleston has started to crack down on the city's short-term rentals. Since September, Charleston's Department of Tourism and Livability has been tracking down and issuing citations to hosts who have violated the city's short-term rental ordinance, which was adopted in its current form in April. 
So far, the city has collected about $25,000 from short-term rental violations, and many more cases are still pending. 
Last year also marked the debut of Airbnb Experiences in South Carolina. All of the 25 available activities in South Carolina — which range from crabbing to cooking lessons to meditations with a local monk — are offered in the Charleston area. The closest Airbnb Experience offerings outside of the Charleston area are in Savannah. 
Return flight
Almost a decade after ceasing service to the coastal town, Delta Air Lines will launch two new flights to Hilton Head Island Airport this spring. 
Starting May 23, flights on a 69-seat aircraft will run three times a day between Atlanta's Hartsfield-Jackson International Airport and Hilton Head Island. Seasonal Saturday service to New York's LaGuardia Airport will launch June 8. 
The announcement comes just months after the completion of a runway expansion project which accommodates larger jets. Though departures at Hilton Head Island Airport are significantly lower than other South Carolina airports — 32,809 from January through October compared to 497,363 out of the next-smallest airport — it's posted massive increases in traffic.
For the first 10 months of 2018, departures out of Hilton Head's airport were up almost 26 percent compared to the previous year. 
With the return of Delta to the island, Beaufort County airports director Jon Rembold said he thinks it's safe to guess the airport's economic impact will be "launched into the stratosphere."
American Airlines and United Airlines already have direct flights to Hilton Head Island. The town is about 40 miles from the Savannah/Hilton Head International Airport, where Delta currently offers service.