Be careful what you post to social media when planning your next trip.
Your Facebook, Instagram and Twitter feeds could have a big influence on your travel experience.
Some hotels designate staff members to study the social media feeds of incoming guests to figure out ways to make their stay more enjoyable, according to Stuart Butler with Fuel Travel, a hotel-consulting firm that's based in Myrtle Beach.
"The tools are getting more sophisticated with machine learning and artificial intelligence," he said.
It's part of a strategy to get guests to book directly with hotels instead of third-party sites such as Expedia and Travelocity, which keep 15 percent or so of the room rate as a commission.
Hotels and franchises that want to be listed on the third-party platforms can't advertise lower regular prices on their own websites, according to the parity clauses in their contracts. Hotels can offer lower rates to frequent travelers who join their loyalty programs, known as gated prices, but the third-party sites also offer rewards for frequent bookings. 
So hotels are enticing guests to book direct with specialized services, and that's based on information.
Some of the more savvy hotel managers require those at the front desk to memorize the faces of guests from their Facebook pages so they can greet them by name, Butler said. They even try to figure out what kind of television the guest likes, so it can be set to the right channel when they check in.
Mobile first
If hotels want to compete with the third-party sites, they need to make sure they make it quick and easy to book a room once the traveler is checking out the hotel's website, Butler said. This is especially true for the mobile website, since more than half of travelers book rooms on their smartphones or tablets, where keyboards are replaced by touch screens and decisions are made in what analysts call "micro-moments" between other tasks.
"Guests want to book direct, but a lot of time properties get in their own way," Butler said. "A lot of hotels today still don't have a great mobile website or mobile booking engine."
The online travel agencies such as Expedia "do a much better job of creating a mousetrap that pushes people through a funnel," he added.
Another way hotels are working to increase guest loyalty is by encouraging them to download apps that allow the staff to communicate with them during their stay.
For example, about 25 hotels in Myrtle Beach are testing a mobile app called Guest Express, which lets travelers book and check in by mobile phone without having to go through the front desk. More importantly, the app allows staff to send guests text messages or push notifications announcing events or incentives.
Love-hate relationship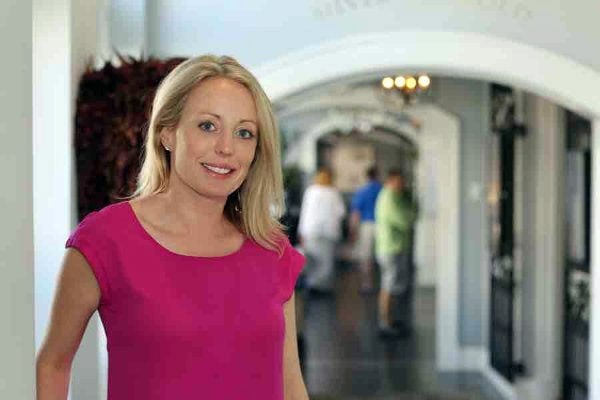 Hotels want to see more travelers make reservations through their websites, but they don't want to cut ties with the third-party sites entirely. The fact is they can't afford to. Too many travelers search their destinations for the lowest price on Priceline or Orbitz and make their reservation there.
"It's a love-hate relationship, because there's no way we are going to convince every consumer out there to not go to booking.com or Expedia, who are paying multimillion-dollar advertising campaigns," said Wesley Bloomfield Sang, e-commerce and digital marketing consultant for Avocet Hospitality Group, which manages The Vendue in downtown Charleston and The Tides on Folly Beach.
"We know there are people who are loyal to those type of sites and they always think they are going to get the cheapest price, so we want to be there," she said.
Avocet managed to increase its direct bookings by 10 percent in the last year, she said. One way they accomplished that is by getting to know all their guests so they can encourage them to book directly on the next visit.
Big campaigns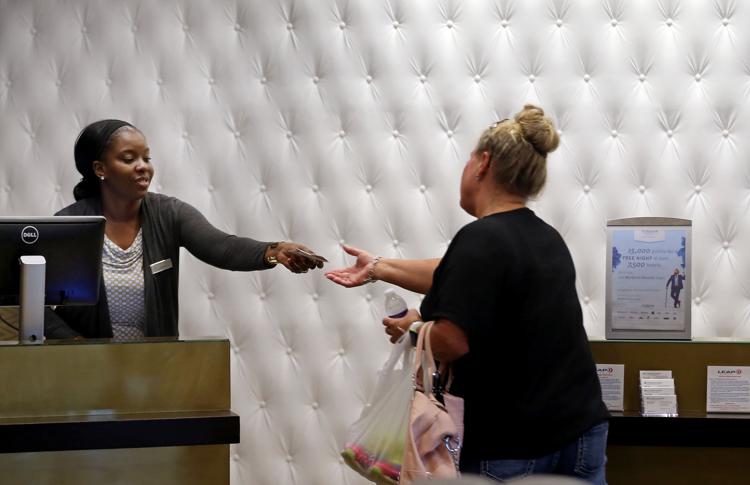 The big franchises accelerated the push to get guests to book directly through their websites last year with major ad campaigns.
Hilton introduced its "Stop Clicking Around" campaign in February 2016.
Marriott followed in April with a campaign called "It Pays to Book Direct."
Wyndham recruited that red-bearded wildling from "Game of Thrones" to play some sort of wizard in its ads.
Overall, six of the top 10 hotel brands increased their direct bookings for the year that ended this May, according to Hitwise, which tracks performance and audiences. By comparison, three of the top eight online travel agencies, which offer their own rewards programs, increased their bookings.
Wyndham made the biggest gains, tripling its direct bookings, according to Hitwise. Wyndham offers the biggest payback to its rewards members — a 16.7 percent return on every dollar spent, almost twice as much as Marriott, the nearest competitor — according to a study by the travel consulting company IdeaWorks.
Industry analysts continue to debate how well the campaigns worked and what else needs to be done. There's some concern that the hotels are losing too much money to loyalty discounts.
"It's absolutely still a hot topic," said Charlestowne Hotels COO Michael Tall, whose portfolio includes a dozen hotels in the Charleston and Myrtle Beach areas. "We as an industry, including the airline industry, have trained people to search for the best price. But I do think over the last few years, we have done a lot better job telling people, 'If you book direct, you're going to get the best possible rate there, no matter what.' Certainly it's a topic that continues to be at the forefront of our industry."
More flexibility
Hotels are also trying to get more direct bookings by offering more flexibility with cancellations and late arrivals when booked through the hotel or franchise rather than an independent site. 
For example, a man who recently booked a room for a wedding through a third-party site realized he had the wrong date but couldn't change it because of a no-cancellation clause, according to Michael Manson, sales director for ICM Hotels, which manages the side-by-side TownePlace Suites by Marriott and Wyndham Garden in Mount Pleasant.
"Just because someone books with a third party doesn't necessarily mean they read the fine print," he said.
If you think that's just a horror story to drive business to hotels, think again, according to Dan Blumenstock, director of hotels for Lowcountry Hotels, which owns the Ansonborough Inn in Charleston and the Hilton Doubletree, Hilton Garden Inn and Holiday Inn Express near the airport in North Charleston. 
"I've seen it many times," he said.  "We have no ability to cancel their (third-party) reservation. Sure I could cancel it, but the consumer paid the third party and not me. You'd have to work with them on how to get your money back."
Fighting back
The third-party sites have been fighting to keep their share of bookings. Cyril Ranque, Expedia's president of lodging partner services, told The New York Times last year that the hotels' campaigns for direct bookings are "an ill-conceived strategy in the long term" because most travelers are "brand agnostic."
Boutique hotels are an exception because they market to a particular lifestyle and experience, according to Michelle Woodhull, vice president of marketing and revenue management for Charming Inns, which includes the historic John Rutledge House, Wentworth Mansion and Kings Courtyard Inn in Charleston.
"Our properties are more unique than the chain hotels, and therefore customers spend a good amount of time on our websites," she said. "With no restrictions on the amount of copy or space, we are able to more deeply share our special and unique features with potential customers."
Regional efforts
Tourism officials in Charleston and Myrtle Beach generally represent the hotels who pay the membership dues, so they try to promote direct booking where they can, but they also can't ignore the big players who advertise hotels.
"We strive to deliver as much commission-free business to our local hotels through collaborative advertising and strategic marketing alliances as is possible, but we cannot ignore the explosive growth of third-party commerce," said Brad Dean, president and CEO of the Myrtle Beach Area Chamber of Commerce and Convention and Visitors Bureau. "Ultimately, our goal is to grow our local economy and create jobs, while letting each individual business tailor their booking choices based on their respective needs."
The Charleston Area Convention and Visitors Bureau sends visitors from their website to hotel web pages for reservations.
"We utilize a software program on our website that allows potential visitors to compare rates at properties that meet their criteria, and then connects them to the reservations system of the property they select," said Perrin Lawson, the group's deputy director.