Boeing Co. remains confident in plans to boost production this year at its North Charleston campus despite ongoing supply chain delays and repair work on inventoried 787 jets that are taking up space and slowing work on the factory floor.
In a Jan. 25 conference call with analysts, executives said they still expect to build five Dreamliners per month at the Lowcountry plant — compared to the current rate of one or two now — before the end of the  year, even though some suppliers are still struggling to provide parts.
The aerospace giant plans to deliver between 70 and 80 of the wide-body jets in 2023, with a target of 120 deliveries by 2025, according to guidance provided during a company investors' day in November
"It's going to take us a little bit longer than originally expected, which is why we're going to shift out going to five per month a bit later in the year, but we still see 70 to 80 in the cards," said Brian West, Boeing's chief financial officer.
About 100 completed Dreamliners are still in a queue for repairs to paper-thin gaps that were discovered on their fuselage, a flaw that forced Boeing to halt deliveries for about 15 months before resuming them in August. Those fixes are taking up half the production floor in North Charleston, limiting the number of jets that can move through the assembly line.
Once Boeing works through the inventoried planes, executives said they see clear skies for the Dreamliner program.
Near-term profit margins for the Dreamliner family are "pressured but positive," West said, but are expected to rise above pre-pandemic levels in the next few years in part because of the popularity of the 787-10, which is the biggest and most expensive model.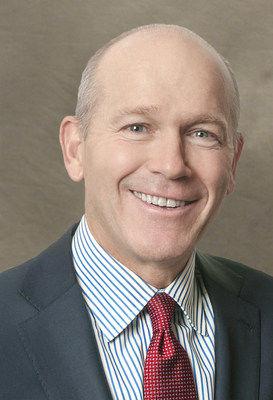 "The '87 feels like it's on the verge of doing some really special stuff over the long term," he said.
Dave Calhoun, Boeing's president and CEO, told analysts that could be as soon as 2025.
"You really have to get through calendar year '24 and then a lot of the clouds and the things that we've been wrestling with, the things that impact our margins ... that all begins to clear," a bullish Calhoun said. "As we think about 25 and on, I think that clarity will be apparent to everybody."
Part of Calhoun's optimism stems from a number of big commercial aircraft orders expected in the coming months. United Airlines, during an event last month at the North Charleston plant, placed an order for at least 100 Dreamliners — with options to double that amount — in the largest wide-body deal by a U.S. carrier to date.
"I will say that we're involved in more big orders now than we've been in a long time," Calhoun said, adding a tight supply chain has carriers lining up to book deals for planes they'll need in the future.
"There are some big interests in aviation, I'd say the majority now outside the U.S., and we're considering some really big things," he said. "I'm not going to forecast numbers because that's never healthy, but I do think over the next couple of quarters you'll see some big decisions made" for both Boeing and competitor Airbus.
"You'll see some new entrants in the aviation world that aim to make a big difference, again largely in the global markets," Calhoun said.
The outlook for the Dreamliner program followed Boeing's earnings report for the fourth quarter and full year of 2022.
The Arlington, Va.-based company said it lost $663 million in the fourth quarter as higher production costs and supply-chain problems offset rising revenue. Boeing lost $5 billion for the full year, pushing its losses since the start of 2019 to nearly $22 billion.
The quarterly loss amounted to $1.06 per share, or $1.75 per share after excluding pension adjustments. Analysts expected the company to earn 20 cents per share, according to a FactSet survey. Revenue jumped 35 percent from a year earlier to $19.98 billion, short of expectations of $20.32 billion.