A Boeing Co. program that speeds production by letting mechanics inspect their own work is leading to repeated mistakes on the 787 Dreamliner production line in North Charleston, workers say, at a time when the airplane maker is facing worldwide scrutiny over its safety record.
Some of the mistakes are serious safety hazards, like debris being left in the sensors that measure air speed while a plane is in flight. More common problems, workers say, range from surplus rags and bolts left in planes to loose cabin seats and unsecured galley equipment.
Workers say many of those production problems can be traced to the relatively new self-inspection program now spearheaded by Boeing Vice President Ernesto Gonzalez-Beltran, a former automobile executive with no previous aviation manufacturing experience.
The lean manufacturing approach Gonzalez-Beltran is working to incorporate at Boeing drew similar complaints and a lawsuit at a California auto plant he once helped manage.
"I'm always finding cases where jobs are signed off and the parts aren't installed," said a Boeing worker, who asked not to be named for fear of reprisal. "It happens a lot."
Boeing says the program, which some regulators have called ineffective, is only used in stable production areas where defects typically are not being made.
But some workers say the self-inspection program puts production speed ahead of passenger safety and that problems are often ignored to meet deadlines. While most of the mistakes are eventually caught before a plane is turned over to an airline, workers say they worry about what's being missed.
And the mistakes, they say, are numerous.
"It's an everyday thing — every single day," said a Boeing employee with firsthand knowledge of the production process. This worker also asked for anonymity.
The complaints come to light in the wake of two deadly crashes of Boeing's 737 Max planes, which are built in Washington state.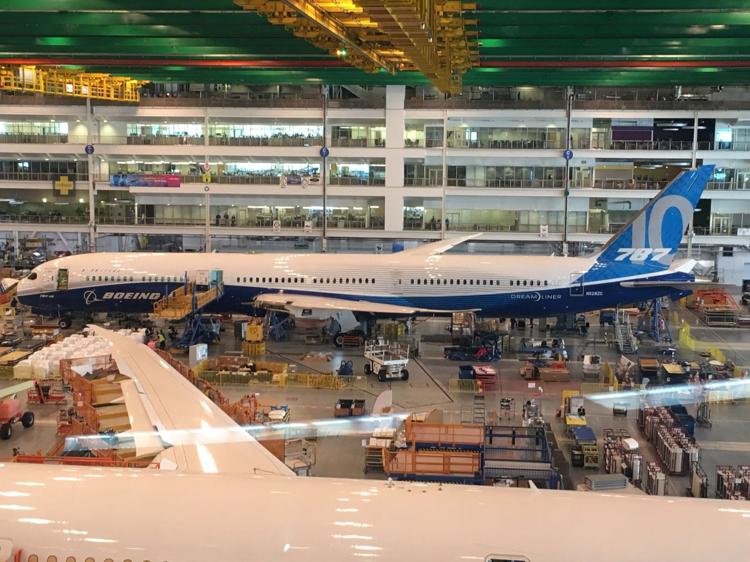 The accidents, which killed 346 people, have raised questions about Boeing's coziness with federal regulators, who've turned over many of their airplane certification duties to the aerospace firm, which has ramped up production to keep pace with rival Airbus in the world market.
The Federal Aviation Administration did not respond to several requests for comment.
Boeing has been under siege in recent weeks, with a flurry of media reports questioning the speed at which its engineers on the West Coast have been pushed to certify planes, the slim attention its board has paid to safety concerns, and its failure to disclose a warning light problem on its troubled 737 Max for months before one crashed. A report in The New York Times also pointed to shoddy production practices at the North Charleston plant. Workers told The Post and Courier the self-inspection program contributes heavily to problems cited by the Times.
First-pass quality
The program — called Multi-Function Process Performer, or MFPP — is part of Boeing's "first-pass quality" initiative designed to hasten production while cutting down on errors. Work is supposed to be done right the first time, and Boeing says it usually is.
"Where there are consistently stable processes, we believe there is no value added for a second set of eyes," Gonzalez-Beltran said, adding the company would rather put those resources to use in more critical areas.
But Mary Schiavo, a former inspector general for the U.S. Department of Transportation, said she looked into similar self-inspection programs when she was in office and found they "weren't an effective way to catch problems."
"They certify and pass their own work and say it meets the standards, and a lot of time we found that there really isn't an inspection," Schiavo said.
The program has been at the North Charleston plant since 2016 but has accelerated since Gonzalez-Beltran joined the aerospace giant the following year. Workers say the mistakes are increasing as Boeing expands it throughout the assembly process and ramps up Dreamliner production to 14 per month in a furious battle with France-based competitor Airbus for market share.
One worker said planes have been moved out of final assembly with cut tires, cooling fluids that haven't been serviced, gears that haven't been tested and hydraulics that aren't fully functional.
"They are rolling them out on the day scheduled no matter the condition," an employee said. "The schedule on paper drives everything here now."
Work that falls under the MFPP program now makes up about 90 percent of a plane's production, workers say.
"There's not a second set of eyes, just them trying to speed up the process and build it cheaper," said one worker.
Gonzalez-Beltran said there is no mandated percentage of work designated for a single inspection, but he "would love to see an even higher number of operations" fall under the MFPP program because that would indicate a more stable production line.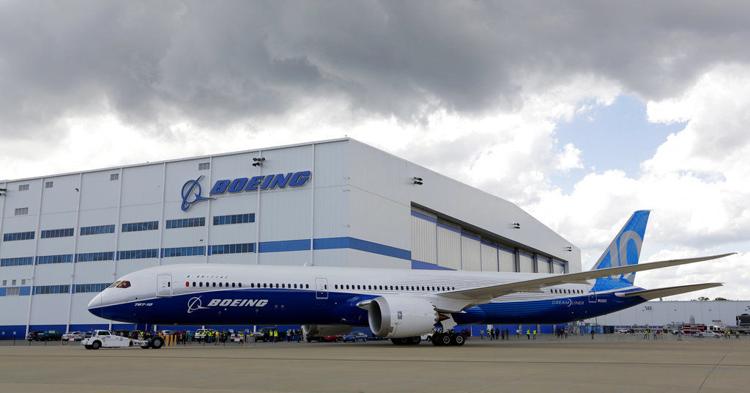 Boeing still requires second-party quality inspections for parts and processes considered critical to flight safety.
At the same time Boeing is relying on mechanics to check their own work, the company is eliminating many of its quality inspectors and assigning them to other jobs. Boeing plans to eliminate 451 inspectors at West Coast plants this year and a similar number in 2020. About 100 inspection jobs are on the line in North Charleston. 
Skewed statistics
With thousands of tasks a day no longer getting a second look, planes are making their way through final assembly in North Charleston faster than ever, according to statistics compiled on the All Things 787 website by analyst Uresh Sheth, a New York investment banker who tracks Dreamliner production.
The average number of days a Dreamliner stays in final assembly has been reduced by nearly half over the past two years — from an average of 34.92 days in the January through April period in 2017 to 26.36 days during the same period in 2018 and 17.82 days this year.
However, those Dreamliners are spending much more time in the period between final assembly roll-out and the first test flight as problems that weren't identified or fixed in the final assembly building are addressed after the fact, workers say.
During the first four months of 2017, it took an average of 15.5 days from the time a Dreamliner left final assembly to its first flight. In 2018, the average was 32.94 days. This year, the average has jumped to 38 days, according to All Things 787.
Boeing said supplier issues and airline preferences can affect the amount of time a plane spends between final assembly and first flight, in addition to extra work that has to be performed. The company said none of those issues have kept planes from delivering on time.
Boeing touts faster production and fewer mistakes, but workers say the statistics are skewed.
"It's not because the defects aren't being made," one employee said. "They just aren't finding them or writing them up."
Reports go nowhere
Those who inspect production work are supposed to write a corrective action report when they find a mistake. In recent months, workers say, management has discouraged inspectors and others from writing such reports.
"They started going to the quality people and saying you can't return a job — get with the operations manager and see if you can work it out and let them fix it," an employee said.
Boeing's Murray said she is not aware of reports being ignored. She said managers are supposed to respond to reports within 24 hours, "and we watch that closely."
Some workers say that after a report is filed, it often sits in a queue unread and ignored or is eventually canceled by a manager. The Post and Courier examined documents that show reports that weren't addressed for months. 
"If nobody actually audited this, everything would look good because it's not visible," one worker said. "It's not on anybody's radar."
Mechanics who find their own mistakes are afraid to report them, workers say, because they fear disciplinary action. 
Gonzalez-Beltran said all issues are documented and handled appropriately.
"There is complete documentation for each and every one of our findings throughout the system," he said, adding that all findings are disclosed to the company's customers.
From cars to planes
The International Association of Machinists has raised concerns about Boeing's plan to eliminate thousands of hands-on inspections throughout its production lines, including in North Charleston.
The labor union has asked federal lawmakers to arrange a meeting with Federal Aviation Administration officials to address safety concerns over Boeing's plan to rely on "smart machines" and automation — rather than humans — to catch defects and mistakes.
Boeing's "Quality Transformation" program draws heavily from the methods employed by the auto industry to boost efficiencies and production.
Gonzalez-Beltran, vice president of total quality for Boeing Commercial Airplanes, learned these methods while working for decades in auto manufacturing. Earlier this year, he told The Seattle Times that his time with Toyota in California showed him the benefits of streamlining, simplifying and standardizing final assembly work.
"I see the future," he told the newspaper. "Because I have seen it in the auto industry."
Gonzalez-Beltran served as senior vice president for manufacturing at New United Motor Manufacturing, a much-heralded joint venture by Toyota and General Motors in Fremont, Calif. There, he spearheaded the plant's "lean manufacturing" approach, which focused on curbing waste and boosting efficiency, according to a 2005 article from the advancedmanufacturing.org news site.
"Lean manufacturing is a necessity for us, in order to stay in business and remain competitive," Gonzalez-Beltran told the site.
Two years after he made those comments, however, a veteran quality inspector at the plant filed a lawsuit against NUMMI, Toyota and GM, alleging that managers were allowing dangerous defects in vehicles to go unchecked, including faulty seat belts, brakes and steering wheels.
'Quantity over quality'
Katy Cameron, a 23-year employee at the plant, alleged in her whistleblower suit that NUMMI management intentionally passed over serious defects, deleting or downgrading flagged problems from her audit reports, starting in 2005.
She further alleged that company management retaliated against her after she repeatedly raised concerns about the practice, demoting her twice and accusing her of being crazy, among other things, the suit stated.
The auto companies denied the allegations, and they fought Cameron's lawsuit for six years before it was eventually dismissed in 2013, according to California court records. 
Cameron told The Post and Courier the problems Boeing workers are describing at the North Charleston plant are nearly identical to what she experienced at the NUMMI plant. And Gonzalez-Beltran was at the very heart of those issues, she said.  
"I know him very well," she said. "He was one of my biggest headaches when it came to quality."
Cameron said she was trained in the "Toyota Way" and believed strongly in its approach, which called for correcting mistakes when they were discovered. Gonzalez-Beltran was steeped in the traditions of American automakers and resisted anything that slowed the production line down, she said. 
"He went for quantity over quality," she said. "He didn't know how to control quality at all."
Gonzalez-Beltran did not address the lawsuit directly, telling The Post and Courier that the matter was handled by NUMMI's legal staff. "There are some people where sometimes there are disagreements or different points of view," he added. 
He said it can take some workers more time than others to see the benefits of the lean manufacturing system.
The NUMMI plant closed in 2010, after GM, and then Toyota, pulled out of the venture. Toyota was facing a massive recall involving millions of its vehicles at the time, including the Pontiac Vibe made at the NUMMI plant. 
As with Boeing's problems today, Toyota's struggles were blamed, in part, on rushing the production process for competitive reasons.
Analysts noted that the recalls came after Toyota boosted production to achieve an ambitious goal of cornering a 15 percent share of the global auto market and vaulting into a role as the world's leading carmaker. Many suspected that the rapid pace at which the company pursued that goal had undercut its fabled "Toyota Way," a production process built on efficiency, worker diligence and an unflagging focus on quality.
Everyone makes mistakes
A worker at Boeing's North Charleston plant said following the NUMMI plant's model would be disastrous.
"This airplane is super complex and it has millions of parts, so that mindset of we need to run like an automotive factory and take these planes out really quickly is against human nature," the employee said. 
Boeing workers say the reliance on self-inspections runs counter to the FAA's human factors guidelines, which warn that fatigue, complacency, stress and other common workplace and personal issues can impact an individual's performance.   
"Everyone makes mistakes," one employee said. "Putting the lives of all these people at risk for the lifetime of the aircraft just to save a couple bucks? It's really silly."
Others say management's focus on quick turnaround is putting pressure on employees that can create mistakes.
"They tell you if you don't get your work done by the end of your shift, you can't leave until you get it done," a worker said. "Or if you want the weekend off you have to get all of your work done Monday through Friday.
"So they are creating a culture that's stressing the employees to where it's actually easier for them to make mistakes."