Boeing Co.'s plan to cut monthly production of its 787 Dreamliner jet next year will be short-lived, with the aerospace giant planning to revert to the current rate in less than two years.
Brad Zaback, vice president and general manager of the Dreamliner program, told The Post and Courier there's plenty of demand for the wide-body plane and pointed to last week's 30-jet order from Emirates as proof.
"We think we have the market, and things like Emirates is what shows us we do," Zaback said.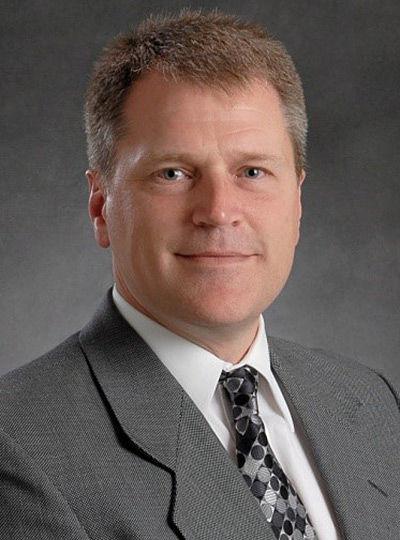 Boeing announced last month that it will cut the number of 787s it builds each month to 12 from 14, split between campuses in North Charleston and Everett, Wash. CEO Dennis Muilenburg blamed the rate cut on America's trade dispute with China.
But Zaback said the Emirates deal, combined with "several big orders we're working right now," will let Boeing start ramping up production almost as quickly as it was cut.
"When we do a rate break, it's a six-month transition down and six months going up," Zaback said, adding another year or less will be spent building Dreamliners at a dozen per month.
All told, the cycle back to 14 per month will take two years or less — putting production back at its current level in 2022.
"What we'd like to see is less than two years on this one," Zaback said.
Emirates finalized a purchase of 30 787-9 Dreamliners at last week's Dubai Airshow — a deal valued at about $9 billion at list prices, although airlines typically negotiate discounts. The carrier will get its first 787 by 2023.
Dubai-based Emirates had previously signed an agreement to buy Boeing's larger 787-10s, which are built exclusively at the North Charleston plant, but it ultimately opted for the mid-sized 787-9.
Zaback said that isn't a sign the Dash 10 is losing its appeal. There have been 196 orders for the 787-10, which started rolling off the production line in 2017. That compares with 834 orders for the 787-9 and 425 orders for the 787-8, the oldest and smallest member of the Dreamliner family.
"Customers love the 10 and now that it's getting out in the fleet with Singapore Airlines and KLM ... you're going to see more and more (orders) because the efficiency of the Dash 10 is fantastic," Zaback said.
Among the airlines adding 787-10s to their fleets is British Airways, which will take delivery of the first of eight Dash 10s early next year. The carrier said last week its first 787-10 will be used on a London-to-Atlanta route.
British Airways will resume its Charleston-to-London route in March. The carrier flies a 787-8 on that seasonal leg.
Forestry finance
South Carolina's forestry industry has a $21.2 billion annual impact on the state's economy, according to a new study.
The pulp and paper industry produces more economic benefit than all other sectors combined, with a contribution of nearly $12.8 billion. Other sectors include solid wood products, timber, logging, forest recreation and furniture.
All told, the state's forestry industry provides more than 98,000 jobs and $4.9 billion in labor income.
"South Carolina's forest industry has recovered from the Great Recession, and our prognosis is for continued growth," said Tim Adams, director of the resource development division of the S.C. Forestry Commission.
Aerospace acquisition
Liberty Hall Capital Partners — a Charleston- and New York-based private equity firm that invests in businesses serving the global aerospace and defense industries — said its subsidiary, Bromford Industries, has acquired Numet Machining Techniques Inc.  
Numet is a supplier of complex, close tolerance engine components, fabrications and assemblies for the global aerospace, defense and power generation industries. Terms of the transaction were not disclosed.
This is Bromford's third acquisition, following AerCision LLC in 2018 and Accrofab Limited this year. Numet's management team, which will remain in place, will also invest in the acquisition.
Numet operates a single facility in Orange, Conn.