Problems with Boeing Co.'s North Charleston-based 787 program that forced the company to halt deliveries, spend months reworking jets and slash production will cost $1 billion in what the planemaker described as "abnormal" expenses.
Boeing booked $183 million of the projected loss in the third quarter when it issued its latest earnings report Oct. 27. 
The company also said its production rate for the widebody program, which since February has been based solely in South Carolina, has been cut to two aircraft a month from five.
The planemaker said over the summer that it was slashing output to "focus 787 production resources on conducting inspections and rework," but it did not give a specific figure until Wednesday. 
Production will continue at the current pace until 787 deliveries resume, according to Boeing.
Deliveries of the jet have been on hold for about 10 of the last 12 months. No estimate has been given on when Boeing will start handing over 787s again. When it does, the rate will eventually return to five per month, the company said. 
"I can't give you certainty until I'm certain," CEO Dave Calhoun told analysts during a conference call.
The planemaker needs approval from the Federal Aviation Administration before it can resume deliveries. It said Wednesday that it "continues to engage in detailed discussions" with the safety agency.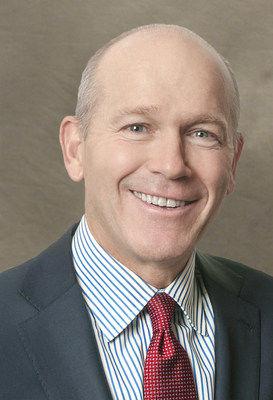 Overall, Boeing reported $15.3 billion in revenue for the third quarter, an 8 percent gain from the same period of 2020. It also posted a $132 million net loss, including the 787 expense, compared to a $466 million loss a year ago.
Revenue for the commercial airplanes division was $4.5 billion, a 24 percent increase from last year. The gain was largely driven by higher 737 Max deliveries and offset by the 787 hiatus.
In an interview with CNBC, Calhoun described the estimated $1 billion in abnormal costs associated with rework and slowed production of the 787 as an "investment."
"It keeps all of our people warm," Calhoun said Wednesday. "Everybody's there, while we're only producing two (787s) a month."
When Boeing announced in July that is was slowing down the Dreamliner assembly line, it reassigned employees who would typically be working on production tasks to focus on inspections and fixes for the jets. Calhoun called it "important work" in a message to staffers posted on the company's website. 
"While we never want to disappoint or cause delays for our customers, quality and safety always come first — and I am proud of our team for the detailed and rigorous work they're completing to ensure we meet the highest standards, while communicating transparently with our regulators, customers and suppliers," Calhoun wrote. 
The Chicago-based aerospace giant has been grappling with 787 production issues for more than a year.
Most recently, Boeing disclosed that titanium parts used on 787s had been improperly made by a supplier. The issue wasn't an immediate safety concern for the in-service fleet, Boeing and the FAA have said, but affected 787s that have not been delivered need to be reworked. 
Previously, gaps were discovered where sections of the aircraft's fuselage are joined together. 
As a result, Boeing has delivered only 14 Dreamliners this year. By the end of the third quarter, about 105 completed jets were still in the company's possession, finance chief Brian West said.
Calhoun said that once deliveries resume, the outlook for getting them out the door will largely depend on what customers want and need. 
"They're going to take them when they want to take them," he said.
Calhoun said Boeing must make sure it is compliant with the specifications for the 787's design before deliveries can resume. That "takes some time," he said. 
"We're well past halfway," he said. 
The most recent snarl involving the titanium parts is the "long pole in the tent" right now, he said.
Pressure to deliver Dreamliners has been eased somewhat by the drop-off in demand for widebody planes during the COVID-19 pandemic. The 787 is favored for long-haul international routes, which Calhoun has said he expects to be the last to recover.
Boeing has continued to express confidence in the program for the long-term. 
It was a year ago that the company disclosed its decision to consolidate all 787 manufacturing in South Carolina and shutter the original assembly line near Seattle in a cost-cutting move. The production problems plaguing the program have been found on aircraft made both at both sites. 
At the 787 program's peak, Boeing built 14 Dreamliners a month between the two plants — seven times the current rate.