Without fanfare, Boeing Co. last week delivered Dreamliner No. 700 — a 787-9 commercial plane assembled at the aerospace firm's North Charleston campus and handed over to China Southern Airlines.
The June 26 delivery marks the fastest production pace for any wide-body program, coming about three months shy of the very first delivery on Sept. 25, 2011, to All Nippon Airways.
It also took place just 273 days after the 600th delivery, putting the Dreamliner on a pace that's better than one delivery every three days.
According to production statistics compiled by analyst Uresh Sheth on his All Things 787 website, the China Southern delivery was one of four that took place on June 26, two in North Charleston and two in Boeing's second Dreamliner plant in Everett, Wash.
China Southern now has 10 787-8s and four 787-9s in its fleet, with eight more Dash 9s on order.
Singapore Airlines also picked up a 787-10 — the largest member of the Dreamliner family — in North Charleston on June 26. The two Everett deliveries went to Air Lease Corp. for Oman Air and LOT Polish Airlines.
Despite the milestone, it was pretty much business as usual for Boeing, which didn't publicly mark the occasion. Company spokesman Victor Scott said that's because Boeing wants to save the celebrations for the really big landmarks, like the 1000th delivery.
At the current production rate, mark your calendars for late summer 2020.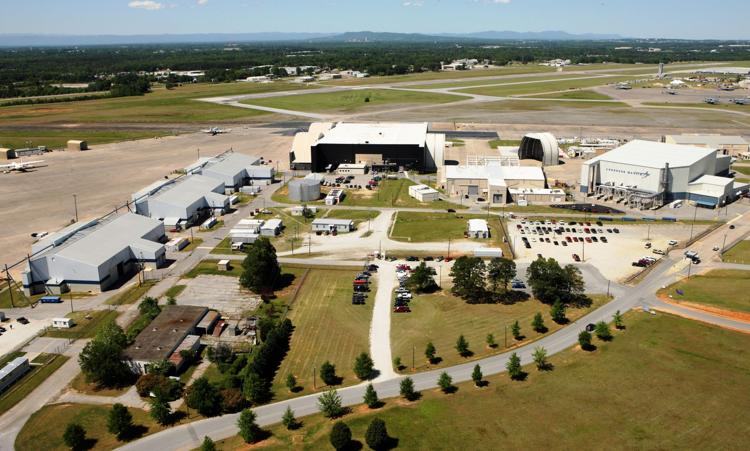 Fighting Falcons
Lockheed Martin, South Carolina's other aerospace giant, has been awarded a U.S. Defense Department contract to build 16 new Fighting Falcon F-16 aircraft for the Royal Bahraini Air Force.
The fighter jets will be built at Lockheed's Greenville campus. It will be the first F-16 program carried out at the site since production was moved to the Upstate from Fort Worth, Texas, last year.
The contract amount is for $1.12 billion and the F-16s will be the first of the Block 70 configuration that includes advanced avionics, weapons and automatic ground collision avoidance systems. The aircraft also features an upgraded cockpit and advanced engine, as well as an extended structural service life of 12,000 hours.
Production of the F-16 will create between 150 and 200 jobs at the Greenville site, in addition to the roughly 500 workers who perform engineering, procurement, sustainment and customer service functions.
To date, a total of 4,604 F-16 fighter jets have been purchased by 28 customers worldwide, according to Global Data Point.
Lockheed Martin is still waiting to see if its Greenville site will build the TX Trainer — a new training jet for Air Force fighter pilots that would replace the T-38, which debuted in 1961. The Air Force wants 350 of the new trainers and is expected to make a decision on who will build them later this year.
Boeing is competing with Lockheed for the roughly $16.5 billion contract.
Nucor hearing
A federal judge in Charleston will hear arguments Friday in a class-action settlement dispute involving Nucor Corp. and workers who say they suffered racial discrimination at the steelmaker's plant in Berkeley County.
The workers say Charlotte-based Nucor is wrongfully trying to deduct taxes that employers typically pay from some payments under a settlement reached in February. Nucor says the $22.5 million settlement represents all of the money it's obligated to pay, and that having to pay taxes on top of that amount would violate the agreement.
The issue affects workers who say they were denied promotions because they are black.
The initial allegations of hostile working conditions at Nucor date to 2002, with black workers alleging in court documents that their white counterparts used racial slurs when talking to them, displayed Confederate flags, nooses and other racist symbols, and denied them promotions and other benefits because of their race.
The settlement ended a nearly 15-year court battle.