Former South Carolina Gov. Nikki Haley has been nominated to serve on Boeing Co.'s board of directors — a move that would add corporate governance to her political experience.
Haley's seat on the board also could give Boeing's operations in North Charleston, including a 787 Dreamliner assembly campus, an advocate at the company's highest level.
Shareholders will vote on the nomination at the company's annual meeting scheduled for April 29 in Chicago. Haley could not be reached for comment.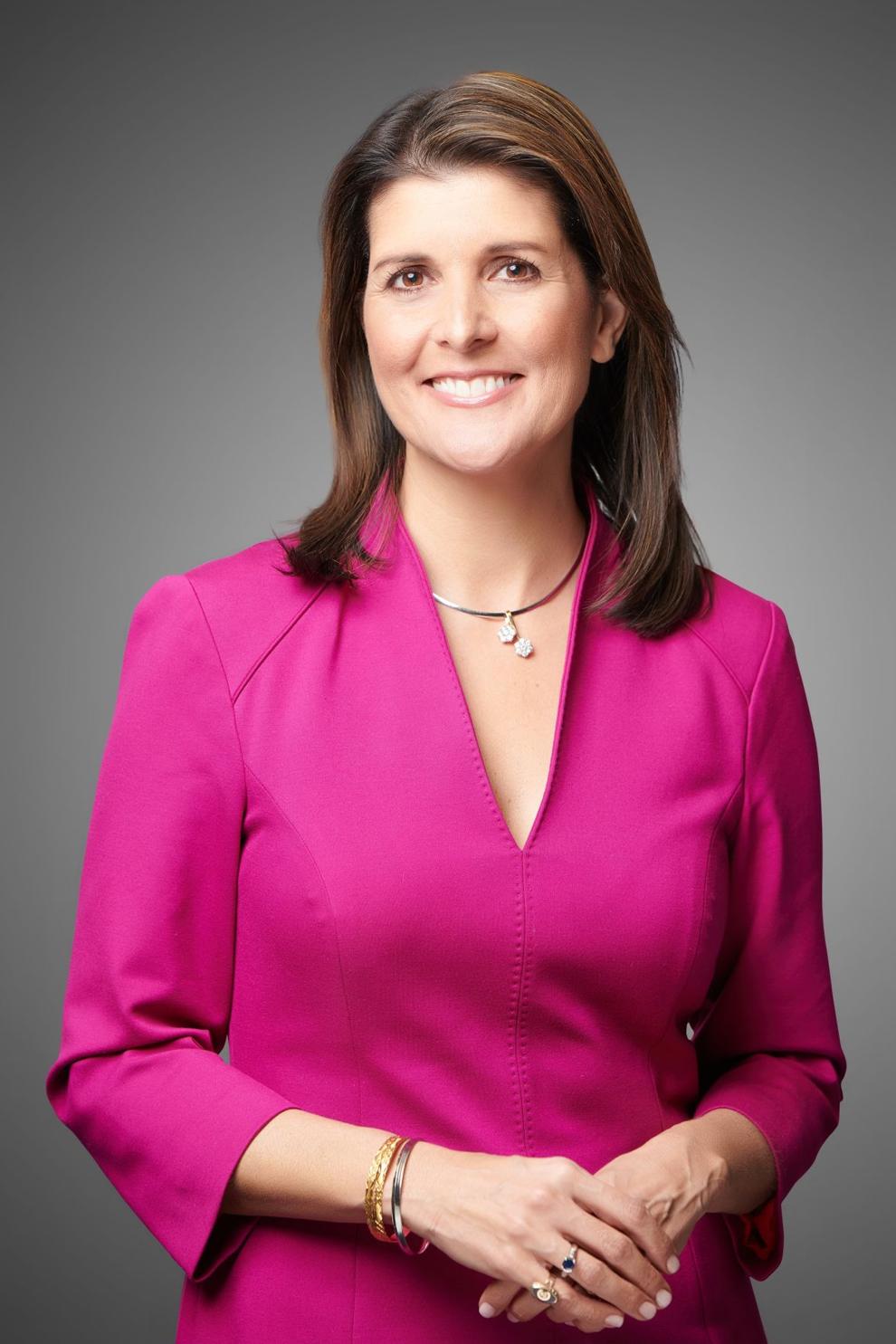 Haley, a Republican who now lives in New York, is the former U.S. ambassador to the United Nations, the first female governor of South Carolina and a three-term legislator in the state House of Representatives.
"Ambassador Haley brings to Boeing an outstanding record of achievement in government, industry partnership and successfully driving economic prosperity for communities in America and around the world," Dennis Muilenburg, Boeing's chairman and CEO, said in a statement.
Haley has been mentioned as a possible candidate to succeed President Donald Trump, and a seat on Boeing's board would give her private-sector experience that could be helpful for future political aspirations.
College of Charleston political scientist Jordan Ragusa said that while Haley is continuing to raise her profile, the diversity of what she has done since leaving the U.N. still leaves open many doors.
"Haley is adding to her already impressive resume, that's for sure," he said. "What it means is unclear and all we can do is guess. A 2024 (presidential) run is certainly one option, although her recent efforts are so diverse that she may be leaving multiple doors open including a private career."
Boeing directors were paid a base rate of $135,000 in 2017 to attend seven board meetings, according to a 2018 regulatory filing that included the previous year's figures. That base pay was $5,000 more than the previous year and some directors were paid as much as $171,658 in 2017 if they also served as a committee chairman.
In addition, board members are reimbursed for travel and out-of-pocket expenses related to their duties and they received $180,000 in Boeing stock in 2017. The stock is distributed when a director leaves the board. 
The compensation is more than what Haley earned in a year as governor and rivals her $180,000 annual pay as ambassador. Haley also is earning $200,000 for speaking engagements and is writing a second book which is expected to bring a hefty advance.
It's not clear if Haley would replace any current board member. Boeing currently has 13 board members and its by-laws allow up to 16. Among the current directors are Caroline Kennedy, daughter of President John Kennedy and a former U.S. ambassador to Japan, and Lynn Good, president and CEO of Duke Energy Corp.
Haley, in a statement, called it "an honor to have the opportunity to contribute to Boeing's continued success as a cutting edge industry leader and a great American company."
Boeing decided to locate a 787 Dreamliner campus in North Charleston in 2009 while Haley predecessor Mark Sanford was governor. An analysis by The Post and Courier showed the company received more than $900 million in tax and other incentives to locate in South Carolina.
Boeing has since built other facilities in North Charleston, including a plant that designs and manufactures jet engine parts and a factory that makes interior cabin parts for the wide-body Dreamliner commercial plane. Haley in 2013 approved another $120 million in incentives for a Boeing expansion that brought the company's total investment in South Carolina to roughly $2 billion.
Haley, while governor, was a leading advocate for keeping organized labor from gaining a foothold at Boeing's local plant, recording anti-union commercials for the company and denouncing union in political speeches. She also played a key role in recruiting manufacturers to South Carolina during her tenure, working with Commerce Secretary Bobby Hitt to convince Swedish automaker Volvo Cars to build its $1.1 billion U.S. plant near Charleston.
Aerospace analyst Scott Hamilton said Haley likely will push for more Boeing work in South Carolina if she is elected to the board. The company is considering production of a new commercial airplane, dubbed the 797, and the North Charleston campus has 450 acres available for expansion. 
A Boeing board seat also could benefit Haley's nonprofit agency, The Original 6 Foundation, which promotes education in poor, rural parts of South Carolina. Boeing matches charitable contributions its directors make up to $31,000 per year. Haley said this month that she will return as chair of that organization's board of trustees.
Haley, 47, graduated from Clemson University with a bachelor's degree in accounting. She was first elected to the S.C. House of Representatives in 2004, serving three terms before serving as governor of the state between 2011 and 2017. Haley was appointed U.S. ambassador to the United Nations by President Trump in January 2017, serving until December 2018.
Boeing is one of the Charleston region's largest employers, with about 7,300 workers contractors. The company has more than 600 Dreamliners in its production backlog, including 173 orders for the 787-10 — the biggest and newest member of the program that's built exclusively in North Charleston.