Boeing Co. plans to spend $100 million on apprenticeships, worker training, continuing education and other programs at its business operations in North Charleston and nationwide as part of a workforce initiative unveiled this week by President Donald Trump.
The announcement Friday coincided with a visit by U.S. Labor Secretary R. Alexander Acosta to the aerospace giant's South Carolina 787 Dreamliner plant.   
"We have more jobs in America than we have individuals looking for jobs, and so our challenge is to find individuals with the right skills to fill those jobs," Acosta said. 
The Trump labor chief said record-low unemployment rates are making it difficult for advanced manufacturers to find skilled help. Programs like the one Boeing is creating will "make our economy grow and also transform lives and support family-sustaining jobs," he said.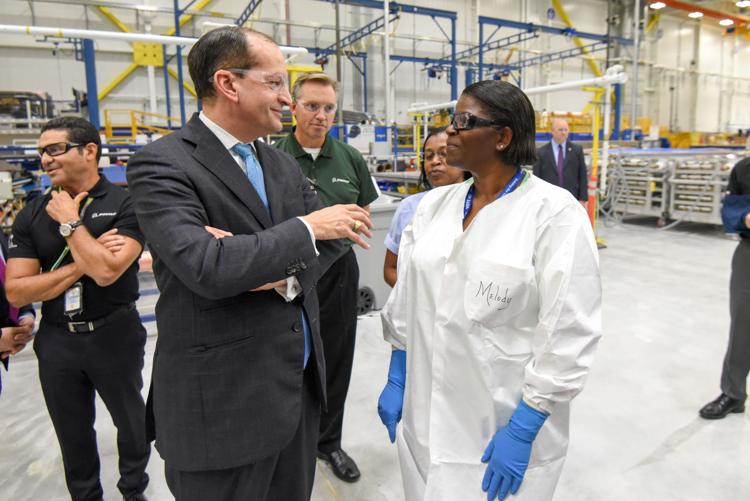 Boeing did not have a breakdown of how much money will be invested at specific sites. Tim Keating, executive vice president of government operations, said about 100,000 current and future employees will participate in some aspect of the initiative.
Boeing has a global workforce of about 141,000. About 6,800 are in North Charleston.
The money — to be spent over a five-year period — will come from corporate income tax savings the company will realize from this year's federal tax reform. All told, Boeing will spend $300 million in tax savings on the workforce initiative as well as facility improvements and charitable donations.
The company developed its workforce programs after soliciting more than 40,000 ideas from employees through an online survey and at dozens of Boeing sites worldwide.
"We listened and read every single idea that was submitted," said Heidi Capozza, Boeing's senior vice president of human resources.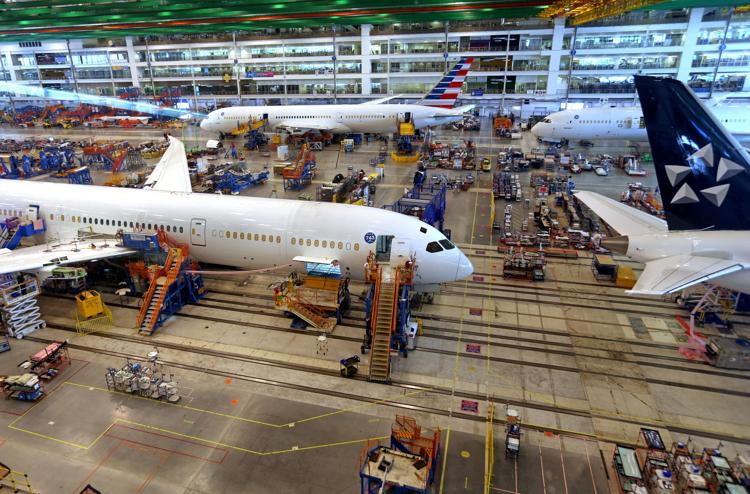 Boeing is one of the first companies to sign a workforce pledge following an executive order Trump signed Thursday to create the National Council for the American Worker. The council aims to create a national strategy for training and retraining workers needed for high-demand industries. The group will take recommendations from public, private, education, labor and not-for-profit sectors to develop its plan.
"We applaud the efforts to increase the efficacy or the workforce development programs in the United States," Keating said.
Acosta said companies representing 4 million workers signed pledges on the day Trump signed his executive order. "We expect millions more over the coming months," he said.
Among the others signing pledges were Apple, Walmart, IBM, FedEx and Lockheed Martin.