Two big-name merchants with multiple sites throughout the Charleston region will mark makeovers of five stores this week with grand reopening celebrations and giveaways.
On Thursday, supermarket chain Bi-Lo will welcome customers to two refurbished stores in Berkeley County, while on Friday discount retailer Big Lots will toast three newly overhauled stores in Goose Creek, Moncks Corner and North Charleston.
Bi-Lo, part of Jacksonville-based Southeastern Grocers, will kick off ceremonies at 7:45 a.m. Thursday at stores at 142 E. St. James Ave. in Goose Creek and 1625 N. Main St. in Summerville.
The first 500 customers to arrive at each location will receive a free mystery gift card valued between $5 and $500 as well as a Fuel Rewards code to save on gasoline purchases at Shell gas stations.
The reopenings also will include live music and complimentary food and beverage samplings throughout the day. Bi-Lo also will make a $5,000 donation to the Medical University of South Carolina and a similar contribution to emergency food program Helping Hands of Goose Creek.
Enhancements include new facade signage, expanded bakery, more deli options, new health and beauty section, and updated produce, meat, seafood and floral departments. 
Stores are open 7 a.m. until 11 p.m. every day.
On Friday, Ohio-based Big Lots makes its own hoopla to fete the makeover of three of its stores in the region.
The remodeled stores will launch reopenings with ribbon-cuttings at 8:30 a.m. Friday.
The first 50 shoppers entering each store Friday and Saturday will receive a reusable shopping bag filled with tasty treats from Big Lots.
In addition, the company will kick off a dollar-for-dollar match program benefiting Wings for Kids. For every reward dollar earned by Big Rewards loyalty members in Charleston area stores from Friday through Sept. 1, Big Lots will donate a matching amount to the charity.
The store at 7620 N. Rivers Ave. in North Charleston will be the epicenter of the grand reopening celebration, hosting local dignitaries, representatives from Wings for Kids and other community guests at the ribbon cutting.
Stores will be open from 9 a.m.-9 p.m. daily.
The Big Lots in Ashley Landing Shopping Center at 1401 Sam Rittenberg Blvd. in West Ashley, originally set to reopen this month after being closed since January, will not be ready until at least September, according to a spokeswoman.
New leases
Commercial real estate firm Belk|Lucy reported several recent new retail leases.
Red Bowl Asian Bistro leased 2,292 square feet at Collins Square in Summerville. Pet grooming and supply store Woof Gang Bakery leased 1,080 square feet in Phase II of The Market at Cane Bay in Berkeley County. Guinot Beauty Institut leased 1,598 square feet in the Market at Oakland Shopping Center in Mount Pleasant as its first site in the U.S. Monster Wireless also leased 1,120 square feet in the same retail center.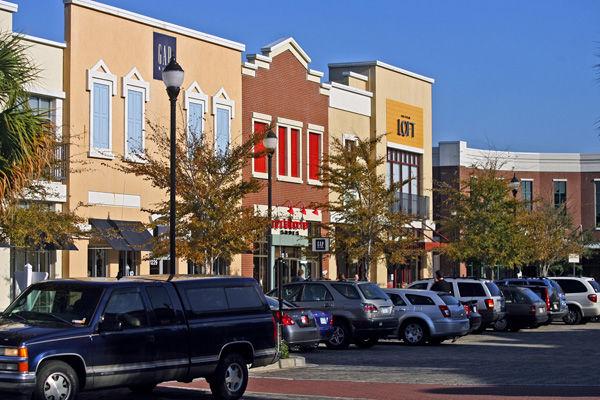 What's cooking?
A new national sub sandwich chain is entering the Charleston market.
Florida-based Jon Smith Subs will open this fall in a 1,485-square-foot space in Mount Pleasant Towne Centre.
The restaurant, known for hot, grilled subs with marinated sirloin steak and chicken, will be at 1748 Towne Centre Way, two doors to the right of Bed Bath & Beyond.
"I have had the desire to build a great business for many years," said franchise owner Jennifer Goode. "I am excited about building our business with my family and the prospect of leaving my children a great business, and Jon Smith Subs was the vehicle we chose to make it happen."
The Mount Pleasant store will be the first location in South Carolina. Jon Smith Subs has 14 locations in Florida, Nevada and Ohio, with 16 upcoming openings in seven different states.
Pet project
A new pet grooming service is now available in the Charleston region.
Bob Herman recently launched Aussie Pet Mobile, a roaming grooming service for dogs and cats.
It's a first in the Charleston region and in South Carolina for the California-based chain that started in Australia. Services are offered every day except Sunday during daytime working hours.
Book it
Another book sale is on the way.
The Johns Island Book Sale will run Friday and Saturday at the Johns Island Regional Library at 3531 Maybank Highway. It will offer more than 10,000 books, DVDs and CDs. Prices start at $1 for paperbacks and $3 for hardbacks. Children's books start at 50 cents. Proceeds support Charleston County Library System.
The event runs 9 a.m. to 5:30 p.m. Friday and 9 a.m. to 4 p.m. Saturday. Admission is free.