"As an architect you design for the present, with an awareness of the past, for a future which is essentially unknown." – Norman Foster, architect.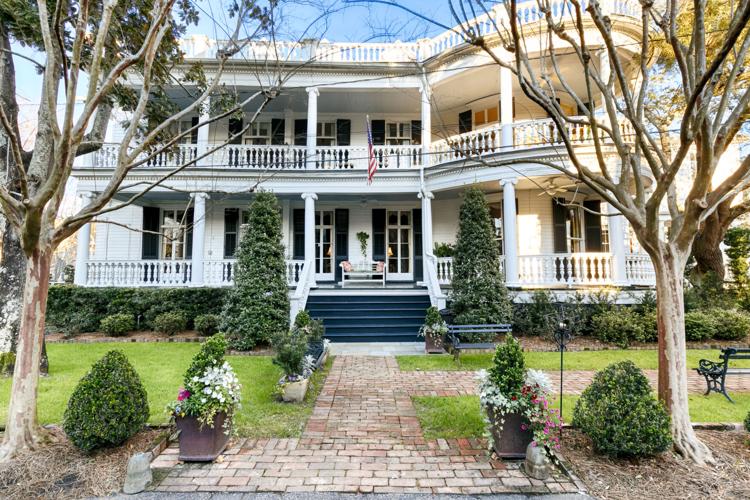 No matter what city you live in or nearby, the landscape of it represents a cohesive whole of what it is – its people and its history. Charleston is a prime example of this – its skyline is dappled with church spires, steeples and unbelievably beautiful buildings and homes that are the very definition of superior architecture.
The avant-garde architect, Mies van der Rohe said, "God is in the details," meaning that whatever one creates "speaks to the poetry of the minutiae and the artistic focus and follow through required to achieve anything of worth." His philosophies of extreme attention to detail are shared by all great architects, artists, builders and designers. Charleston embraces several forms of architecture including Gothic, Colonial, Neo-Classical, Italianate, Victorian, Art Deco and more. With the introduction of multiuse developments, add modern to that mix. The result is a lovely diverse mix – the personification of architectural excellence and beauty. Travel outside the city and you'll find even more diversity to include mid-century modern, coastal modern, Lowcountry traditional and more.
Whether it's an 18th century home, a modern, mid-century condo or a mixture of modern and traditional, it really is all in the details.
Downtown
Imagine one of those crisp, perfect fall days in the Lowcountry. You've decided to wander around the streets of downtown Charleston.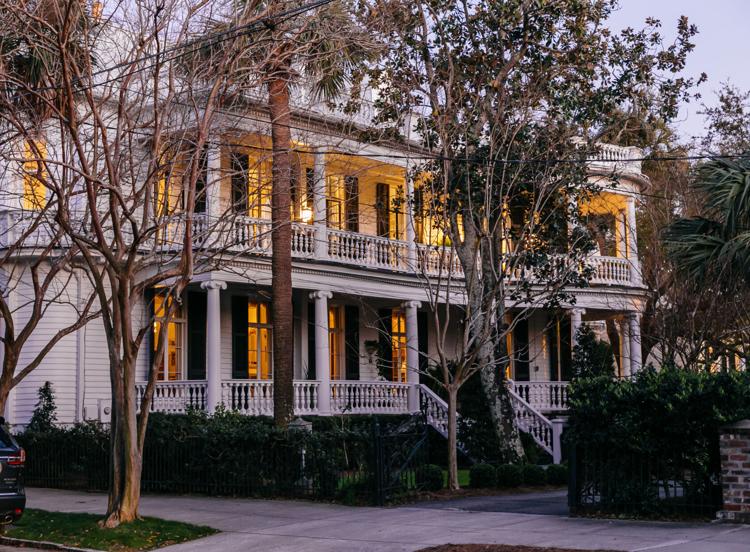 Walk down Broad Street among the stunning homes in the upscale neighborhood of South of Broad and you'll find 173 Broad Street a gracious and grand estate home that is four blocks east of the Gothic-designed John the Baptist Catholic Church built in 1821. The mansion built by the Prioleau family in 1873, sits on a double lot and has housed four generations of Charlestonians. It has been a venue for weddings, debutante balls, Spoleto festivities and visiting dignitaries.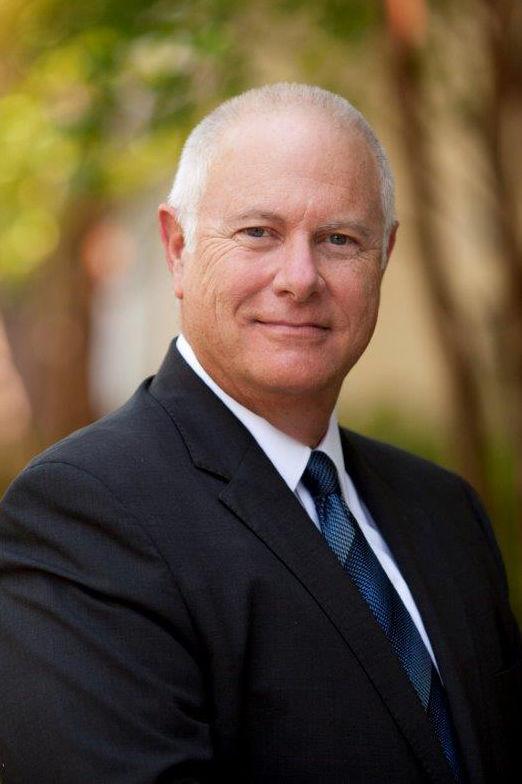 "Former First Lady Barbara Bush was entertained here during her visit to Charleston in 1984," said Jack Huguley of Daniel Ravenel Sotheby's International Realty. "At the time of her visit, Mrs. Bush was the Second Lady, her husband serving as Vice President in the Reagan Administration. The Former First Lady was a 1943 graduate of Ashley Hall and was in town to deliver the commencement address at her alma mater."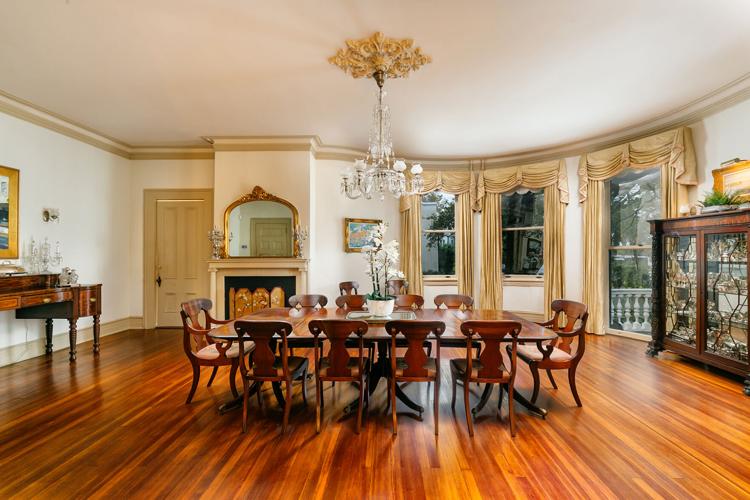 Huguley, admittedly being "obsessive about details," whether that's with fine architecture or in guiding his clients, said that the 8,034 square foot home was most likely built with two different distinctive styles – Queen Anne and Colonial Revival. "Evidence confirmed by the Preservation Society and Historic Charleston Foundation suggests that both were incorporated into its original design," he said.
Huguley said that renovations were made in 1994 – the present owners added a first-floor adjoining master bedroom and ensuite to the rear of the home. Careful to honor the home's historic features and finishings, the addition's architectural details match the home and adds modern living to the mix. The first-floor master addition also has a private entrance to the courtyard/garden area.
In 2017, a portion of the second floor was renovated to create a chef's kitchen and dining area. The updated space includes a butler's pantry, farm style sink, stone cabinets and top-of-the line appliances.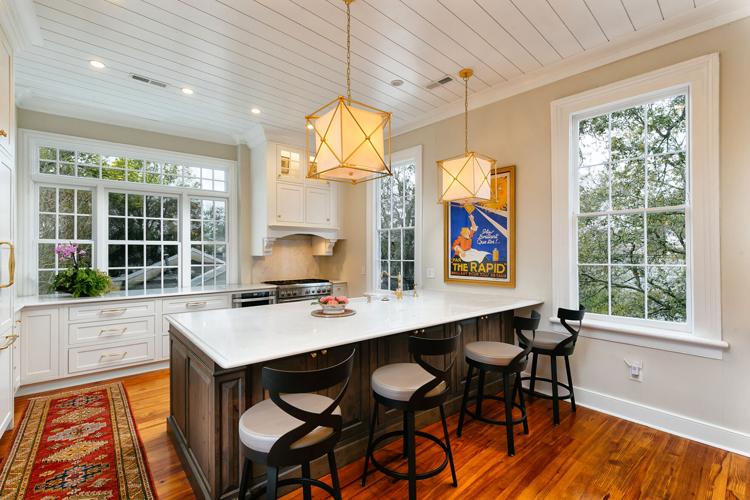 The current owner, Mariana Hay, who is also the owner of Crogbans Jewel Box on King Street said that the home embodies family-friendly living. "I've been immersed in a multi-generational family here – children, grandchildren, parents and grandparents – all under the same roof," she said. "We've enjoyed entertaining and the home is expansive enough to foster large family gatherings and I've lost count of the number of parties we've had here. It's just a happy, happy place."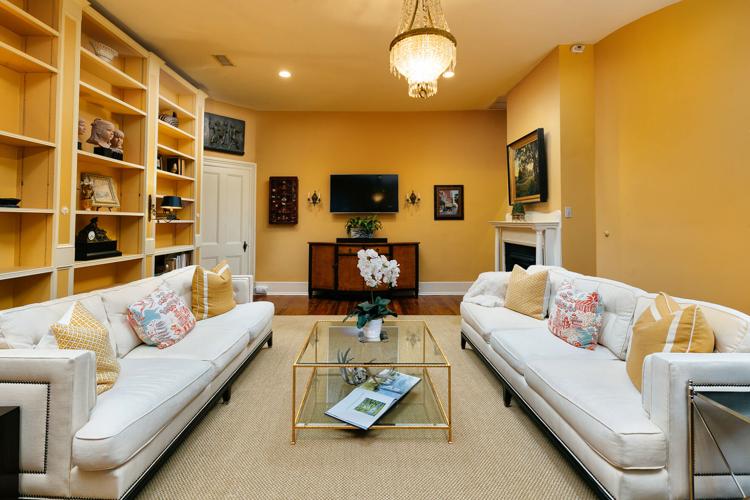 Hay and her husband have decided to downsize to include enjoying being new grandparents, but she stated that "different generations continue to be drawn back to it."
Gorgeous details are outside and in – around every turn. From the first and second floor grand piazzas, totaling 1,233 square feet of outdoor living space to the multiple gable roof lines, spindle work details, bay windows, mahogany doors and staircases, heart pine floors and four fireplaces – it is a testament to what Charleston architecture is all about.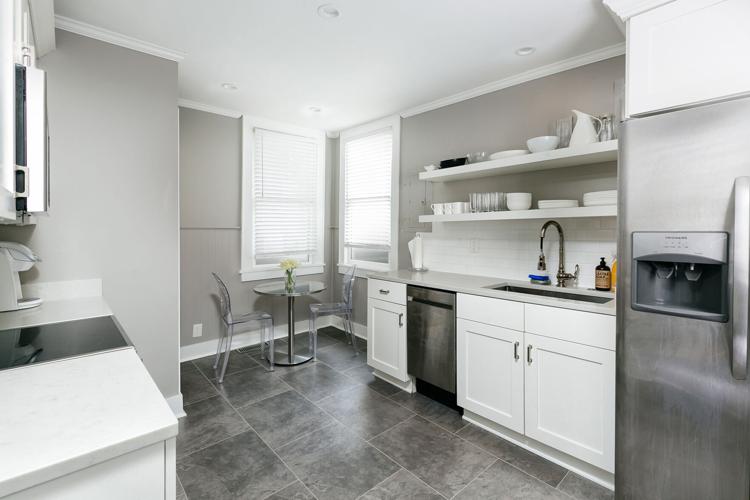 A separate two-story guest house has been converted into two apartments, each having 800 square feet, a bed, bath, den and kitchen and/or kitchenette. "The guest house was originally built in 1946 as a single-family apartment for the owner's grandparents," Huguley explained. "They renovated and converted it in 2017. These two apartments can be rented for income purposes or easily reconverted into a single guest house or in-law suite, including off-street parking."
Near Rainbow Row
One of Charleston's most iconic areas, also South of Broad is Rainbow Row, a line of pastel-hued homes representing Georgian row house architecture, prominent in the mid-18th century. Tucked back off of East Bay is the quiet street of Elliott. Here homes are reminiscent of Rainbow Row and one such home at 22 Elliott Street, is a meticulously restored home that was built in 1790.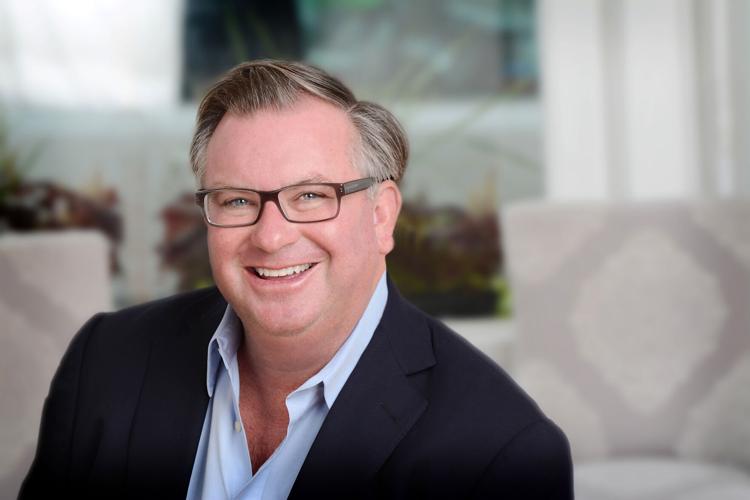 "When it was built, it was a single-family home with a bakery on the first floor and private rooms on the upper floor," said John Dunnan of Handsome Properties. "The front room was a counting room and has the original cypress paneling – typical for these rooms and now quite rate in Charleston."
The home was converted to a tenement either just prior to or just after the Civil War, until the 20th century when it was converted back to single family living.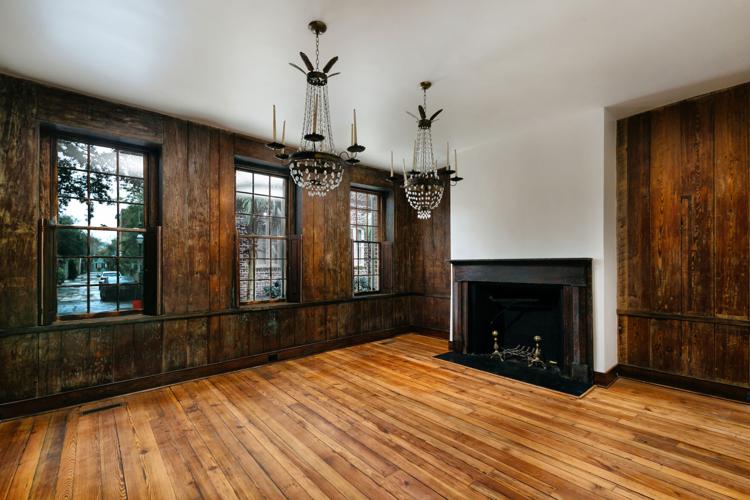 Architect Simon Young, who has an affinity for global historic architecture, completely renovated the home. "The design goal for the first floor was to reference the fact that the entryway along the right side of the house was originally an exterior hall from the street to the backyard, in part, by replacing a later staircase with the spiral form -- that was present in the early 20th century," said Dunnan.
The upper floors of the home are more formal transitional federal spaces, as was typical for homes during the time period. Contractor and craftsman David Hoffman, who has had a hand in several historic renovations in New York and Charleston, also make decisions in the design process, Dunnan said.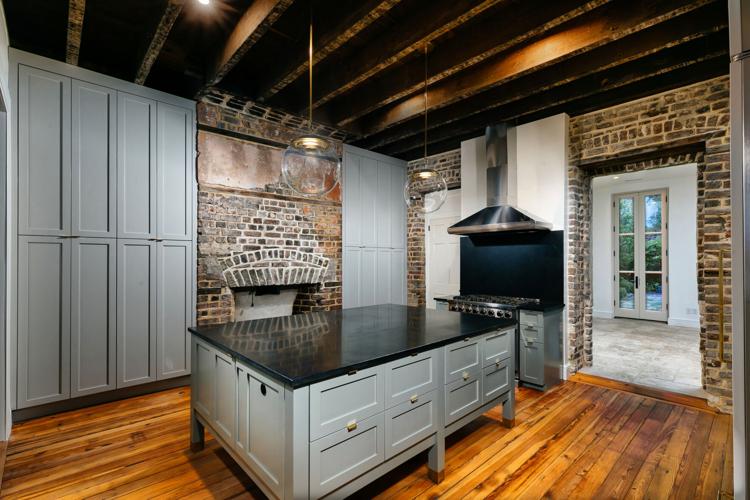 One of the most magnificent spaces of the 4,389 square foot home is the very private garden area. Original bricks found in the cellar were used along with coral pavers. A massive ballroom upstairs has high ceilings and large windows that allow plenty of natural light. A window in the top floor bedroom gives one views of Charleston's cityscape.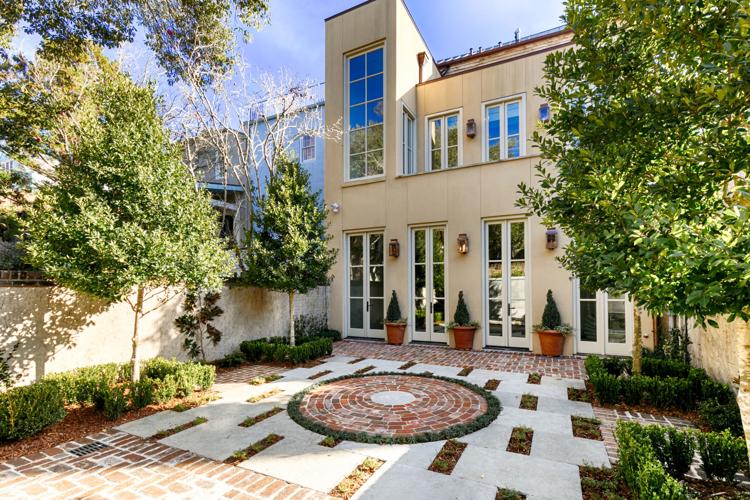 Described as a blend of luxury, whimsy and practicality, the exterior is unchanged from its original construction, with a beautiful patina that just can't be mimicked. "The exterior has weathered naturally and it wasn't altered in any way," Dunnan said. "Color was mixed from a variety of different greens for the front door and shutters."
Coastal modern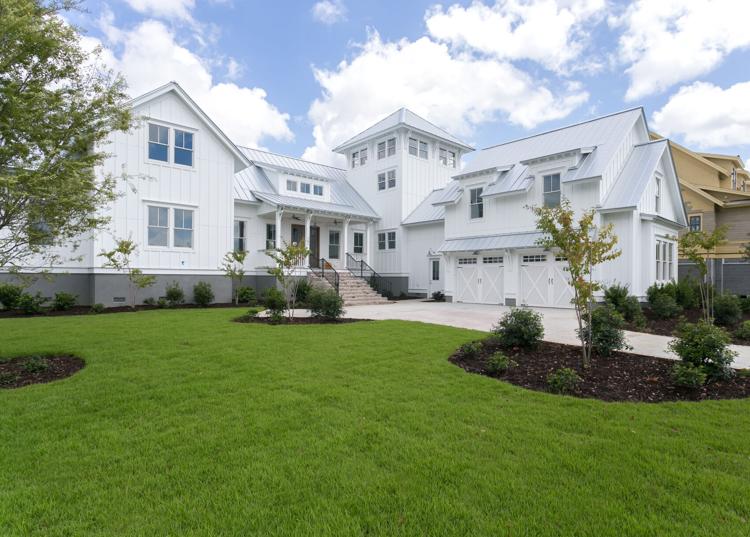 Take a 20-minute drive over the Ravenel Bridge to Mount Pleasant and stay on Highway 17. Six miles north of Towne Centre is Carolina Park, a 1,700-acre master-planned community. One of North Mount Pleasant's most desirable neighborhoods, it contains a mix of public and private spaces for its residents. Broken up into different neighborhoods, it has multi-family apartments, townhomes, active adult and assisted living homes, single family and custom homes. With numerous recreational, educational, healthcare and commercial amenities nearby, as well as outdoor trails and green spaces, it feels like its own "city" or village.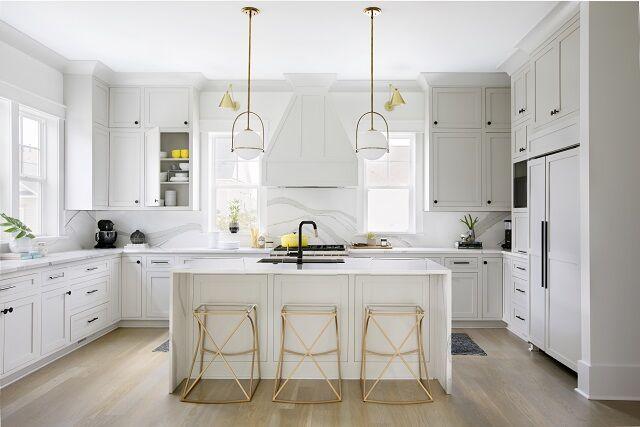 Toward the back of Carolina Park is Riverside, a collection of homes by seven builders. Some of the homes front Bolden Lake and all are the very definition of Lowcountry luxury living.
Axon Homes is one of Carolina Park's custom builders with homes across the Tri-County – Mount Pleasant, Daniel Island, Captain's Island, James Island and Charleston – are all in their impressive portfolio of custom homes.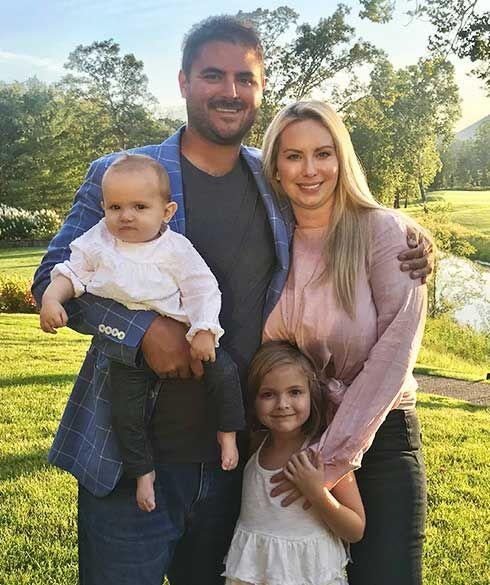 "We carefully consider our clients' wants and needs to bring their unique vision to life," said Peter Oakes, President of Axon Homes. "Modern and mid-century are leading inspirations in design these days and coastal elements are important to our clients, especially those who are moving from cooler climates."
Director of Sales and Design Lindsay Romberg added that clean modern looks are what buyers want, with an emphasis on architectural and trim details, prevalent in Axon custom builds.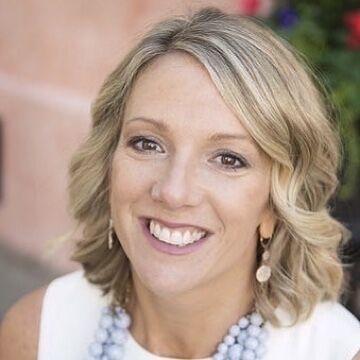 "The design and style of doors has changed quite a bit over the years," Romberg said. "The common theme is larger doors and windows – panoramic folding doors or large sliders are the most requested."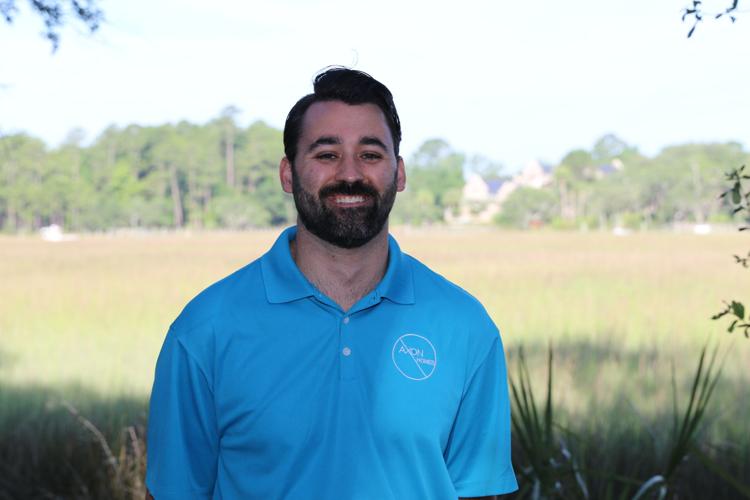 Vice President Jay Harper said, "Black is becoming a very popular color choice for architectural interest, especially on doors and windows, though several clients still like the more traditional Lowcountry look of a mahogany wood front door."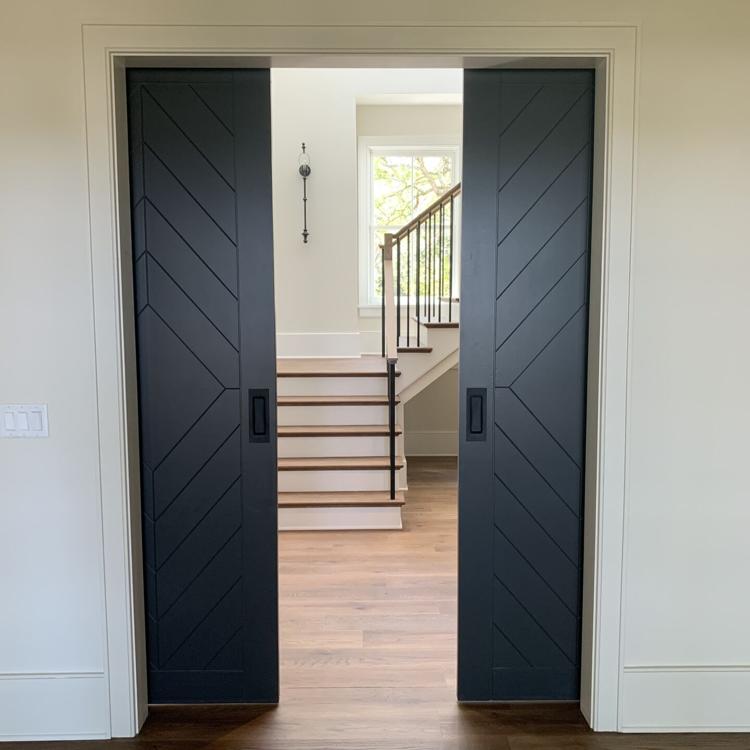 Harper said that with the necessity of everyone spending more time at home, outdoor living spaces reign supreme. "These spaces are almost as important as interior spaces now and most of our clients in Riverside have included a pool and outdoor kitchen in their builds."
What architectural elements are trending out? "We're seeing less horizontal cement board siding and more vertical," Harper said. "The FROGS (Finished Room Over Garage) are popular in the Riverside Phase we are currently building and raised homes will be popular in the next phase."
Currently Axon Homes is planning the construction of two homes in the Riverside neighborhood, the May River and The Snead homes – both are defined as "modern coastal."
"These homes are the last rear facing lake lots and both of these plans take advantage of the gorgeous lake views. One features a swimming pool, a feature that only Axon Homes is offering as an option in the community."
The May River home, listed for $1.25 million at 3807 Sawyers Island Drive will have 3,929 square feet and the pool will be in the back where one can relax in the water while enjoying water views. The Snead at 3803 Sawyers Island Drive sits on a .37 acre lot, will have 3,720 square feet and has a list price of $1.1 million. Both are five-bedroom, five baths and are slated for completion in June 2021.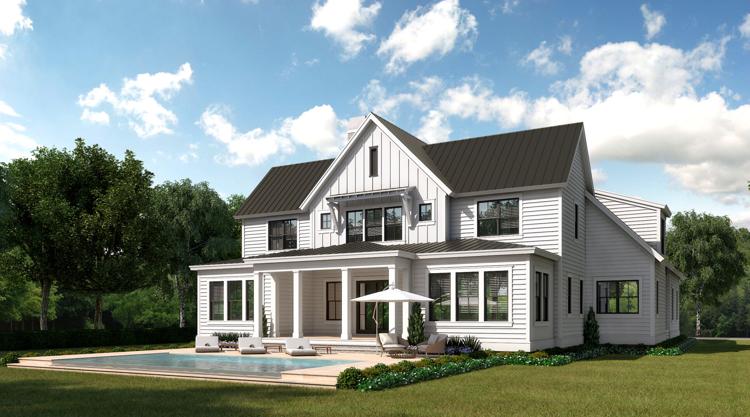 Oakes said that they work with "so many great vendors," naming Southern Lumber and Buck Lumber as two of those. Porch swings so prevalent on many Lowcountry porches are as custom made as their homes.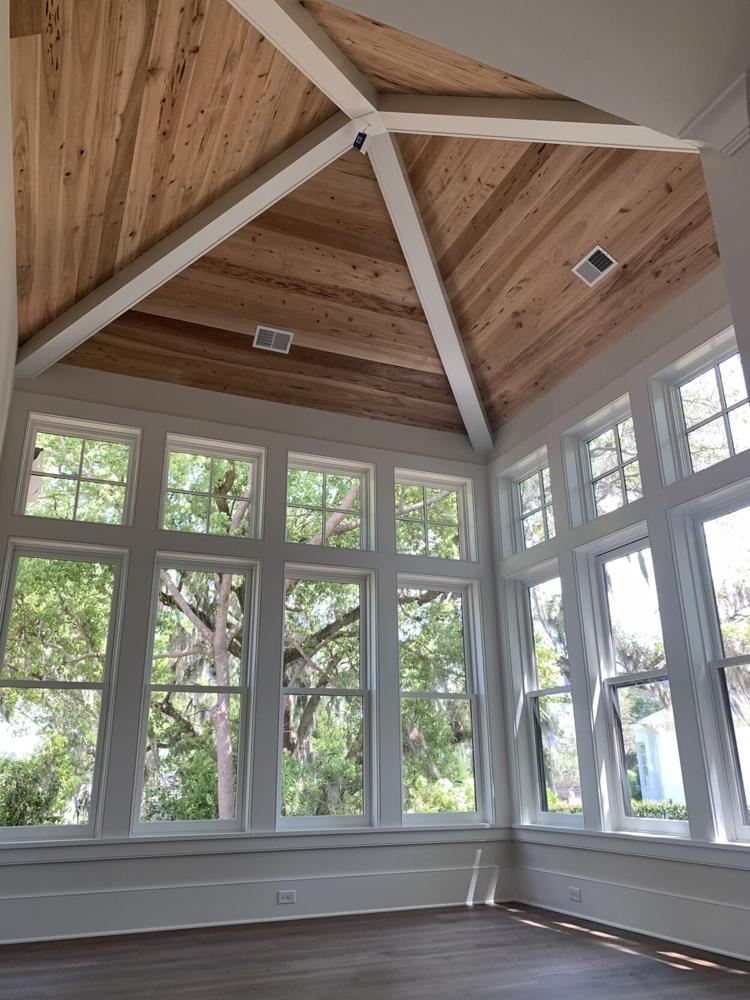 "We have very talented in-house carpenters," he said. "They can make just about anything our customers want."
ONLINE:
To view more photos visit www.postandcourier.com/real_estate.
Contact Brigitte Surette at bsurette@postandcourier.com.