The Auburn University gymnast whose awkward landing during a floor routine in April went viral in an unfortunate way has landed solidly on her feet, jobwise, at Boeing South Carolina.
Samantha Cerio is taking a job at the planemakers's 787 Dreamliner campus in North Charleston.
Cerio, who graduated from the Alabama school with an aerospace engineering degree, will take a structural analyst position at the site after relocating to the area with her soon-to-be husband, Joseph Donald Wood III, also an aerospace engineer, according to a recent report in USA Today.
Cerio's college internship with Boeing Co. last summer went so well that the aerospace giant offered her a job right out of school. She initially wanted to work in Washington state, but picked North Charleston instead after her injuries, which included two dislocated knees and multiple torn ligaments.
Cerio is expected to make a full recovery. She's been using a scooter to get around and is able to walk short distances without crutches as long as she can grab onto something, according to the USA Today article.
Videos of Cerio's fall and agonizing pain were all over the Internet in the days after the NCAA Regionals in Baton Rouge, La. Many sites removed the footage after Cerio pleaded on Twitter that her "pain is not your entertainment."
Cerio told the Montgomery Advertiser newspaper that she wants to put the incident behind her and focus on her career and marriage.
"This injury, my injury, isn't what's going to define me," she said. "I don't want it to."
Take this job and ...
South Carolina workers really hate their jobs.
At least that's the takeaway from job search website cultivatedculture.com, which analyzed 30 days' worth of Twitter data — such as phrases and hashtags like "hate my job" and #hatemyjob —  for its findings. 
According to the website, South Carolinians led the nation in tweeting about their disdain for work. New Mexico, Alaska, Hawaii and Idaho rounded out the top five.
Workers in Arkansas apparently can't wait for Monday morning to arrive. They topped the list of job lovers, followed by: Utah, Nebraska, North Dakota and Maine.
"Interesting to note that it seems people in the Southwest and Southeast have the biggest problem with their job, where people in the Midwest seem to be the most content," the company said in a statement.
Some people just can't seem to make up their minds — Utah and Alaska wound up on both lists.
Ultimately, love conquers all, even in the workplace. The number of people who tweeted about how much they love their work beat the haters by a nearly 3-to-1 margin.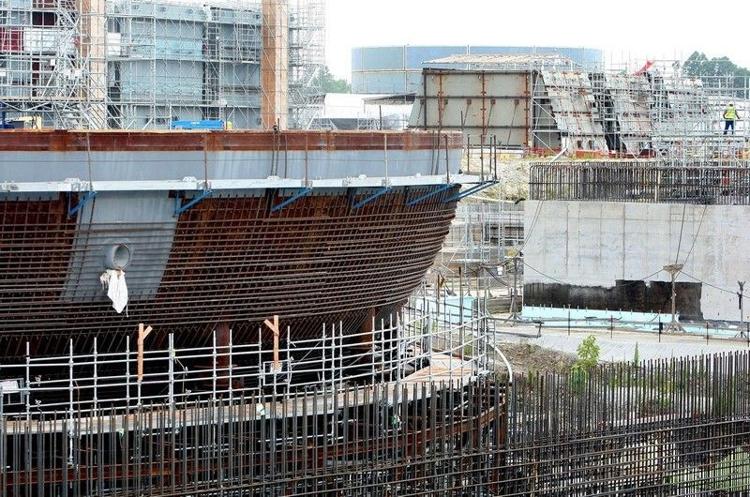 Tax savings 
Dominion Energy is squirreling away a slug of cash just in case it gets socked with a mammoth South Carolina tax bill.
The utility giant disclosed in a recent securities filing that it booked a $20 million liability in the first quarter as part of a nine-figure disagreement that flared up last year between the S.C. Department of Revenue and SCANA Corp. The dispute stemmed from goods the South Carolina Electric & Gas parent company bought as part of the failed expansion of the V.C. Summer Nuclear Station.
Normally, purchases tied to power plant construction projects are exempt from sales and use tax in South Carolina.
But this was no normal situation.
Cayce-based SCANA infamously walked away from the failed Midlands project in July 2017 after years of delays and cost overruns.
The Department of Revenue determined the purchases in question did not qualify as tax-free transactions because the partly completed reactors at the Fairfield County site will never produce electricity.
Last June, the agency handed the company a $410 million tax bill, which has climbed to about $421 million when the accrued interest is added in.
Richmond, Va.-based Dominion is now in the thick of it all because it bought SCANA and SCE&G earlier this year. It said it continues to protest the proposed assessment.
In denial
A federal judge didn't waste much time in responding to an imprisoned former Charleston Southern University economist who swindled hundreds of investors out of millions of dollars and was seeking another bite at the judicial apple.
As first reported by The Post and Courier, the self-described "Economan" Al Parish was seeking to have his 24-year-plus incarceration vacated and reconsidered.
He filed his first appeal after learning his sentencing judge participated in a 2007 auction of assets Parish had invested in as part of his investment scheme. Parish called it an "appearance of impropriety" that was a "clear-cut violation" of the judicial code of conduct.
The Fourth Circuit Court of Appeals agreed with him on some points, but dismissed the case after determining the alleged violation was "inadvertent."
Representing himself, Parish then filed a lawsuit in U.S. District Court in Charleston in late 2017.
It was assigned to Judge Richard Gergel, who informed the ex-CSU professor a few months ago that the rule of law he was basing his case on "does not provide relief from judgment" in a criminal matter. Gergel also told him that the court planned to recharacterize his complaint. Parish had until April 15 to make the necessary adjustments. He missed the deadline, and Gergel dismissed the lawsuit the next day.
Earlier this month, Parish asked for reconsideration in a legal brief that questioned whether "the court had taken the time to actually read" his argument. 
Gergel made sure to include the snarky remark in his final ruling last week, when he got the last word in: "denied."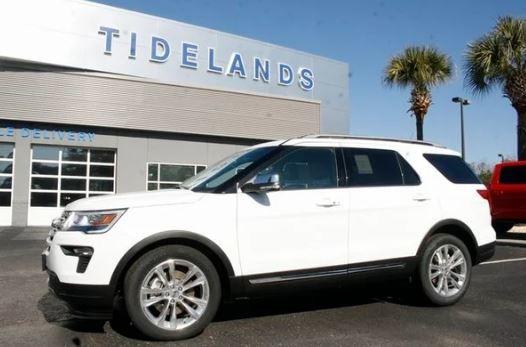 Coasting in
The previous owners of a couple of automobile dealerships on the Grand Strand have driven back into the market.
Family-owned Higginbotham Automobiles recently acquired Tidelands Ford Lincoln at 9387 Ocean Highway on Pawleys Island.
Higginbotham previously owned and operated the Mercedes-Benz and BMW dealerships in Myrtle Beach. 
Renovations include installing air conditioning, improving lighting and adding new lifts.
Higginbotham also owns and operates Mercedes-Benz dealerships in the Memphis, Tenn., and Jackson, Miss., metro areas. 
Orangeburg accolade
An Orangeburg-based hotelier won regional recognition this month when she was named the "Rural Small Business Person of the Year."
After earning the honor at the statewide level, Hemalata Patel, the owner of Courtesy Management, was named the winner for the U.S. Small Business Administration's fourth region, which includes Alabama, Florida, Georgia, Kentucky, Mississippi, North Carolina, South Carolina and Tennessee. 
Patel, who worked as a biochemist and a teacher before starting her career in hospitality in the 1990s, said she took to the hotel industry naturally. 
"Once you get the bug, you really can't get out," she said. 
Her company is currently developing a 95-room Avid-branded hotel in Summerville. Patel said they expect to start construction on the lodging this summer and complete it about 10 to 12 months later. 
Courtesy Management has built and managed about 25 hotels with a wide range of flags, including Hilton, IHG and Marriott brands. 
Scooter spottings
You might be able to spot a scooter on the roads in downtown Charleston, but it doesn't mean the vehicles are going to be available to rent in the area — at least, not yet.
Charleston-based Gotcha Group is testing its scooters in downtown Charleston during the month of May. Only employees are riding the electric scooters. A spokeswoman for the company said they are working on improving the technology in the app and the experience for riders. 
Through Gotcha's app, users can rent out vehicles and pay by the minute. Gotcha's vehicles are available in other markets, including in Florida and Tennessee, where they have secured permission from municipalities. In Charleston, Gotcha operates Holy Spokes, the city's bike share.
Gotcha's leadership has said they are working with the City of Charleston to bring the motor-powered vehicles to the area. 
But for now, Charleston's residents and visitors who want to rent a vehicle still have to pedal with their feet.