One of the state's busiest tourist attractions has found a replacement for its top director.
Larry Murray, an Army veteran and a leader at the S.C. Department of Motor Vehicles, will be executive director at the Patriots Point Naval & Maritime Museum in Mount Pleasant, it was announced Wednesday. 
Mac Burdette, who has led the state-owned maritime museum for nine years, announced in January that he would retire at the end of June. 
The job opening drew more than 250 applicants. A search committee of Patriots Point board members reviewed the submissions and narrowed the pool down to a few finalists.
The full board interviewed the candidates and voted on their selection Tuesday.
Murray has worked with the state Department of Motor Vehicles since 2012, first as a liaison with elected officials and then, since 2016, as director of vehicle services. He also served 27 years with the Army, including service in Afghanistan. 
In a written statement about the selection, board chairman Ray Chandler described Murray as a "distinguished veteran" and an "accomplished civil servant."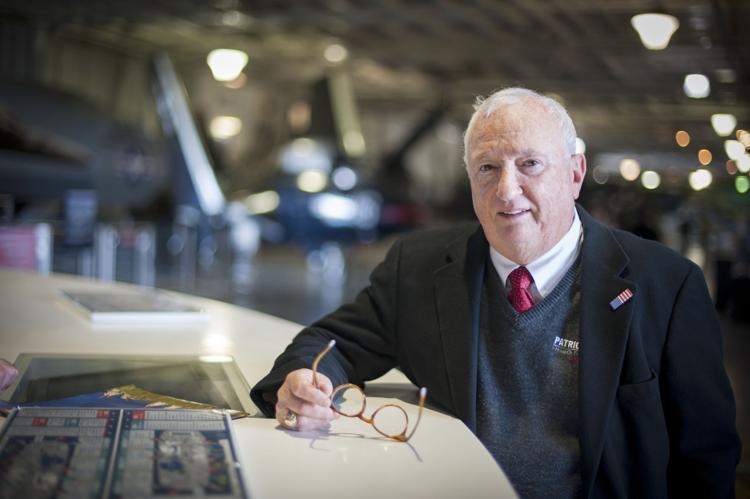 Chandler also credited much of the museum's success in the last decade — including a development agreement for the 60-acre Patriots Annex complex which Chandler said could be "possibly the greatest thing to happen to Patriots Point since its inception" — to Burdette's leadership. 
Before Burdette joined Patriots Point, he was Mount Pleasant's town administrator for 25 years and was an Army Reserve officer. He was chosen from a pool of 44 applicants in the fall of 2010. 
At the time, the museum was looking to pay off a large state loan, complete maintenance work on its star ship and put together a long-term business plan. 
The waterfront museum maintains three historic vessels: the World War II-era Yorktown aircraft carrier, the Laffey destroyer and the Cold War-era Clamagore submarine. Several hundred acres of surrounding land, including the Patriots Point Links golf course, are also part of the state-owned complex. 
Murray's start date has not been determined yet. Burdette's pay as director is $126,880, according to state records.