'I believe in innovation.' - Scott Elliott
Scott Elliott happened upon Charleston via a travel club vacation that he almost didn't take.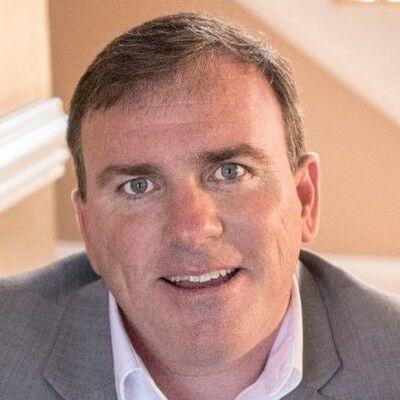 Elliott, who is originally from Northern Ontario, Canada grew up in what he calls, "a working-class neighborhood in a working-class family." His father, a police officer and his mother, a nurse, were part of a travel club. Elliott's father wasn't well during the time the couple planned to take advantage of their week and Elliott, on the advice of his father, used their week. It was 1992, he was 22, and working for an advertising agency. He and three friends drove his Hyundai to Sea Pines in Hilton Head—"the only spot left," Elliott said.
One day of that week, they drove to Charleston and stopped in at the Blind Tiger Pub on King Street. After a serendipitous meeting there with an advertising giant in the region, he was offered a job. He got his visa, ran the agency for a while and met his now wife three years later. They married in 1997, and the rest, as they say, is history. He left advertising to work as a division president for a large home builder based out of Ontario. He then left "corporate America" about five years ago to find a way to "build better." Indigo Homes is the result. I had a conversation with him this past week about what he says is a "better way to build."
Q: How was it starting a building company that was different?
It was tough the first two years, traveling, speaking at trade shows and learning. I'm not a rich guy and the way I'm building isn't just self-serving. I hope the global industry of homebuilding embraces this way to build at some point.
Q: What is different about the way you build?
It took two solid years of R&D to find that home that would be competitive in the marketplace. I came up with, after building a couple of homes and different styles, and I settled on what is called Structural Insulated Panels or SIPs. They've been around for years, but what we do is use SIPs that have aluminum skins on both sides. They are typically used in commercial construction or in big industrial coolers. These panels have been tested to sustain 180 MPH. We can frame a home in less than two days and be dried in three days. We can add on easily so if we build a 1,200 square foot starter home we can easily add onto their existing home with very little effort. We can attach an auxiliary dwelling unit via a connection or breezeway for much less than $100,000.
Q: How does the cost compare to more traditional building?
Long term, a homeowner saves money. Normally, building this way can cost more. Before the pandemic, these types of homes were 10 percent more than wood frame, but I think, they are much higher performing. Since the pandemic, the building I'm doing is two to three percent less than wood frame construction. I have availability to materials unlike some issues they are having with lumber. My manufacturers provide me aluminum and foam, two things that are easily found... there's not high demand for SIPs because it's not commonplace in the market. There's no glut on the market for these materials. I can get my materials in three to five weeks, a typical production time.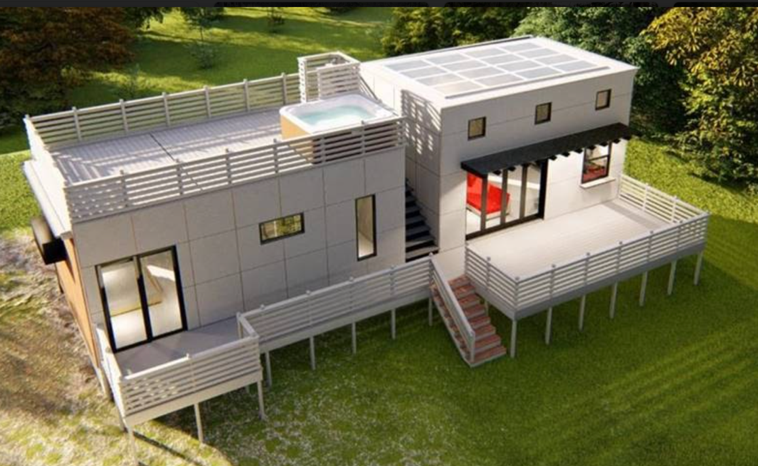 Q: How is the way you are building "eco-friendly" and more sustainable?
We recycle everything from a build. I usually have a couple of feet here and there of these SIPs and I make dog houses and give them to customers or to dog charities. I did a koi pond for a client with leftover pieces. The waterproof sealant I use is proprietary—no one is doing this. I spray the outside with polyurea. It's like a "rhino lining" that you might have in your truck bed liner. It seals the entire house...it's the same stuff they use to build the Pentagon. It produces a watertight, clean enclosure. SIPs are known for quality and now you have a watertight seal on it. How is that cheaper than a wood frame with Tyvek? It's because the polyurea is UV cured so I don't need to paint—when I'm sealing the house, I'm also painting it. I achieve two key milestones at the cost and effort of one, that's where I save time and money. Plus, we have one dumpster on site at our projects and that's where stuff like cardboard from manufacturers who ship material in. Typical builds have seven or eight dumpsters, that's a landfill.
Q: Are there subcontractors familiar with this process?
Yes, and the idea is to minimize the subcontractors which means fewer inspections, less hassle. The fewer people who touch a home, which is generally 17 to 18 different trades—all those people have to be communicated to, educated about the project, insured...so my method is getting that number down to 9 or 10 subcontractors to increase efficiency, reduce mistakes, which is a better impact on our bottom line. There are fewer warranty issues. The trickle-down effect is massive.
Q: How does your method address ongoing housing issues?
We are currently working on building tiny homes in New York. We built a 1,200 square foot home in Austin and the developer bought a KOA campground in New York and got it rezoned for tiny homes. Because of the housing problems in the country now, cities are becoming friendlier with rezoning to address those issues. So now we are building 300, 400-square foot homes and they are beautiful, on this campground. When you see the design—we could win architectural design awards. What's happening now as well is there is a big move toward ADUs (auxiliary dwelling units). There is a national push where city councils are approving people who have big land parcels to say, yes put an ADU in your backyard and you can rent it out. That can help solve some of the housing problems. The product is perfect to address housing issues because we can create tiny homes. Large homes. Master-planned communities, with less waste.
Q: Are you exploring other building methods to incorporate into your builds?
We build homes on helical piles which are faster to install and they float the house above ground. We can build closer to tree root systems and not kill the trees. We are near net zero, but you could argue that when you manufacture foam or aluminum, it is toxic to produce. The final application of my materials is great, there's no collapsing, there's no dust, there's no ductwork to collect dust and mildew. While those things are 'check all the boxes' for near net zero living, the actual passive construction, we're not there yet. But we are always looking for new things every single day such as hemp walls, geo thermal and sustainable ways to build better.
Q: Is the industry slow to accept alternative methods and are different parts of the country more or less accepting?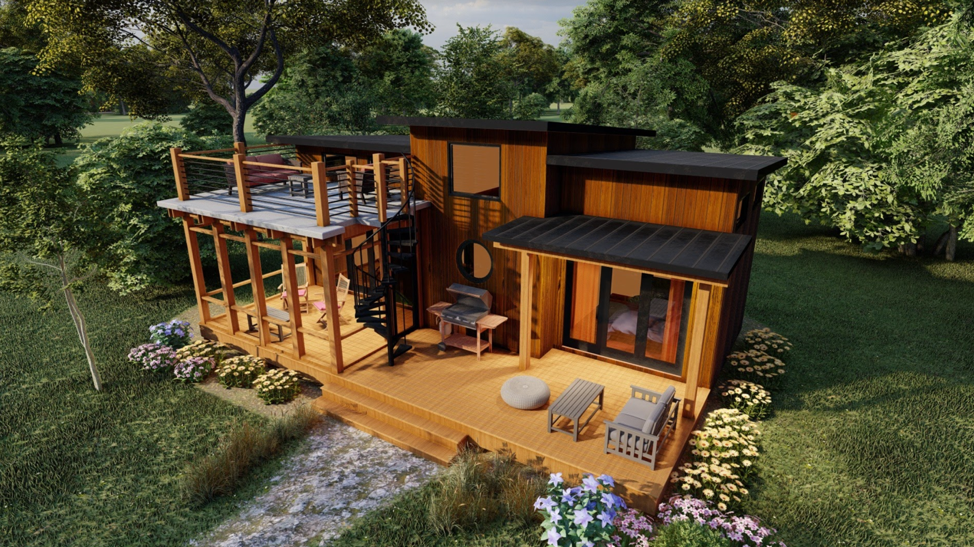 Innovation comes from outside the industry. I can show you photos from homebuilding in the Smithsonian and they're not that different. They are still kind of the same. Ring shank nails were used in 1920 and we are still using the same nail pattern as that. Builders are very cost conscious. I tell people Buckingham Palace is a bunch of boxes so I can build one box or 1,000 boxes; it doesn't matter, but you can do it better and more efficiently.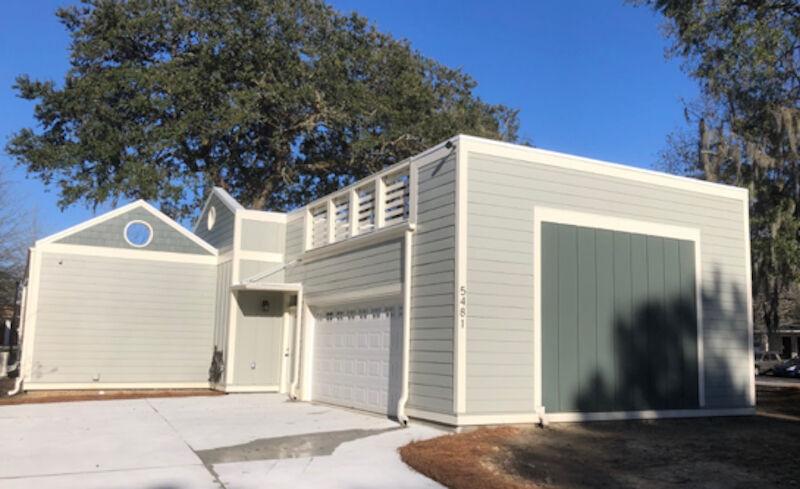 Q: What are some of your local projects now? How are you accommodating lower price points and multimillion-dollar ones since this seems to be growing concern?
You are 100 percent correct about that need and concern, and we are building homes to address that. We have 12 homes on the books, locally. We are building a $1.6 million-dollar home in Briar Creek and a home on Folly Beach on East Ashley that has three levels and the third level has a pool. It is the same technology as a home in North Charleston we are building for a 26-year-old veteran who was honorably discharged for health reasons. The cost to build his home was $250,000, all in and it's 1,200 square feet, clean and healthy. The higher priced homes are just more of it—more boxes, more square feet, more bells and whistles... maybe a large deck or a pool. But, my core product is affordable to everyone.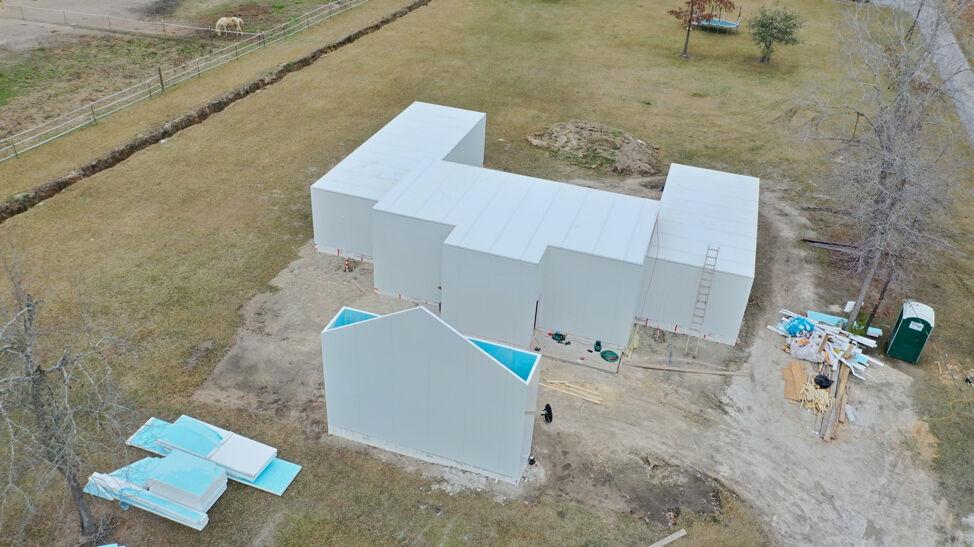 Q: What's the mission of your company?
We are only a six-person company so I don't have the volume buying power of national buyers, but I can get amazing buying power on my SIPs because I am the only one doing that here for residential construction, we are the only ones doing aluminum skin builds here.
Let's build a home where people pay $50/month for a power bill... if I can do that, I'm giving that family an extra $150-200 a month in their pocket, that's a game changer. The purpose of this is to deliver high-quality homes to everyone. I don't just do this for personal income. My emphasis is on the working guy or working mom and it's the mission of our company to give back. We are building an animal shelter because of our healthy product, it's not just for humans, it's transcending. I believe in innovation. I know we are doing the right thing. We are hard-working blue-collar folks.
For more information, visit https://indigo.homes.
***
Contact Brigitte Surette at bsurette@postandcourier.com.