For online shoppers, Christmas has come early.
Less than two weeks after Target offered free two-day shipping with no minimum order size through Dec. 22, online retail giant Amazon fired back by dropping its $25 minimum order and will offer free shipping through the holiday regardless of whether customers are in the Prime membership program.
"This holiday, customers can enjoy free shipping with no minimum purchase amount on orders that will arrive in time for Christmas," said Doug Herrington, senior vice president of North American retail at Amazon.
Amazon did not provide an ordering cutoff date for delivery by Christmas. Prime members will receive free same-day delivery.
Walmart, the world's largest retailer, offers free two-day shipping with no membership fee on minimum purchases of $35. It has not announced if it will match no-minimum-order deals from Target and Amazon.
Homing in
A new national retailer is opening a second Charleston-area store just ahead of the holiday shopping season.
Home decor purveyor HomeGoods will open an 18,906-square-foot shop at 8 a.m. Sunday in Westwood Plaza Shopping Center at 1812 Sam Rittenberg Blvd. in West Ashley. 
HomeGoods merchandise offerings include furniture, rugs, lighting, decorative accessories, kitchen and dining, bedding, bath, kids' decor and toys, pet accessories, storage, workspace, outdoor, gourmet and wellness. The store will employ 65 full- and part-time workers.
The store, part of TJX Companies which includes Marshalls, TJ Maxx and others, generally opens at 11 a.m. on Sunday but is opening early for its launch. HomeGoods has another local store in Wando Crossing Shopping Center in Mount Pleasant.
Faster food
Two grocery chains with new stores in Charleston are joining the cartload of supermarkets offering delivery.
North Carolina-based Lowes Foods is adding Shipt and Instacart same-day delivery in the Lowcountry, and no-frills grocer Aldi now offers delivery through Instacart. Both delivery companies offer the service in as little as one hour for a fee.
New Shipt members will receive a two-week free trial and $15 off their first order at Lowes Foods.
First-time Instacart customers in the Charleston area can receive $10 off their first three Aldi orders of $35 or more with the code ALDIDELIVERY466.
Lowes Foods, not affiliated with Lowe's home improvement chain, has one supermarket in the Charleston region — in Summerville. It is building another in Mount Pleasant that will open in the spring. Aldi currently has two stores in the region — in Summerville and Mount Pleasant — and plans to add another store in Summerville.
What's cooking?
A new restaurant is headed to West Ashley.
The Cracked Egg LLC recently leased 2,098 square feet in Indigo Village at 1662 Savannah Highway, according to the commercial real estate firm Avison Young. That's in the same strip shopping center as burger restaurant Five Guys.
Eyes have it
Mount Pleasant Towne Centre soon will see a new merchant. Sunglass Hut recently leased 748 square feet at 1240 Belk Drive near Lululemon. It's set to open later this year, carrying high-end brands Ray-Ban, Gucci, Michael Kors, Prada and Oakley.
It's the fifth location in the Charleston area for the sunglass chain, part of Italy's Luxottica Group.
Second locations
An antique shop and a t-shirt store are adding second locations in downtown Charleston.
David Skinner Antiques at 125 King St. recently leased a 3,800-square-foot space at 19 Warren St. It primarily will be used for storage, but an additional retail component is anticipated, according to the commercial real estate firm NAI Charleston.
Meanwhile, Colorado-based Shirt Off My Back recently leased 550 square feet at 98 N. Market St. Its current location is at 47 S. Market St.
What's brewing?
A new brewery hopes to be serving the Charleston area by next summer. Lowcountry Ale Werks recently leased 5,000 square feet at 2200 Heriot St. on the upper peninsula, according to the commercial real estate firm Belk|Lucy.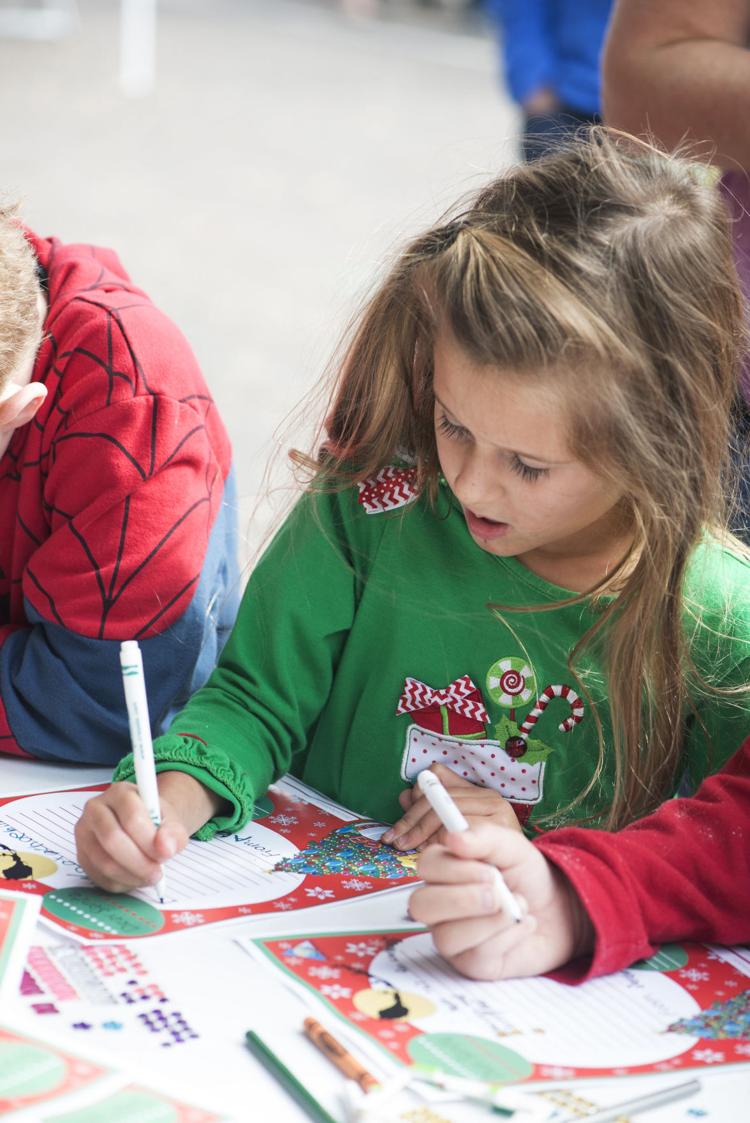 Holiday kickoff
The 8th Annual Wonder Works Holiday Elfstravaganza will herald in the shopping season Saturday.
Sponsored by the Town of Mount Pleasant, Belle Hall Shopping Center, Harris Teeter and Melissa & Doug, the event runs 9 a.m. to 2 p.m. in Belle Hall Shopping Center off Egypt Road. 
It will include free children's activities, holiday treats, Charleston-area artists' performances and loads of toy demonstrations by national companies and regional inventors. Events include face painting, writing letters to Santa, decorating cookies, and creating arts and crafts. Every child will leave with a free toy from Orb Toys and Ty. 
Adam Reed, author and inventor of Reindeer in Here, also will attend along with Santa and Mrs. Claus.
A shuttle will transport families between the toy store and the event behind PetSmart. Free parking can be found at nearby Seacoast Church.
The event will help support four local charities who will either be selling products or offering information. They include: Hugs for Harper, Keys for Hope, The Lonon Foundation and Charleston Hope.
Also in holiday happenings, home decor store West Elm will offer free holiday design workshops 6-7:30 p.m. Thursday at 484 King St. in Charleston.
Veterans deals
Two restaurant chains with a Charleston presence will offer free meals to those in uniform and those who once served in the military.
Sticky Fingers Ribhouse will offer free barbecue to veterans and active-duty military members on Sunday, which is Veterans Day, while Panera Bread will offer free meals on Monday.
The free Sticky Fingers meal will include a pulled pork sandwich, baked beans and cole slaw at any of the chain's local restaurants in Mount Pleasant, Summerville and downtown Charleston.
The Veterans Days offering will be available at Ohio-based franchisee Covelli Enterprises' five Panera Bread locations in the Charleston region on Monday. To participate, service members and veterans should wear their uniform or show their valid military I.D. or discharge papers at participating Panera Bread locations.
The meal includes a combination of any two half portions of soup, salad, sandwiches, flatbreads, or mac and cheese. In the Charleston area, restaurants can be found in West Ashley, Summerville, downtown Charleston and two locations in North Charleston.
Also, Grimaldi's Pizzeria of Mount Pleasant will offer a 15 percent discount on Sunday to military members who have served.
Also, Sam's Club is honoring all active and retired military, veterans and their spouses in November with a special membership offer. Qualified military who join or renew their Sam's membership in the store by Nov. 30 will receive a $10 gift card and free treats.
A basic annual membership costs $45 while a premium membership costs $100 and provides free shipping and other perks. Sam's is part of Walmart.