Airbnb says it's expecting its biggest night ever in South Carolina next month, with nearly 7,000 rooms booked across the state.
And that number may well increase: There's still plenty of time before Aug. 20, when bookings on the short-term rental site are already expected to be nearly five times higher than usual.
So what's driving the rush to the Palmetto State on a Sunday night in mid-August? The solar eclipse the next afternoon.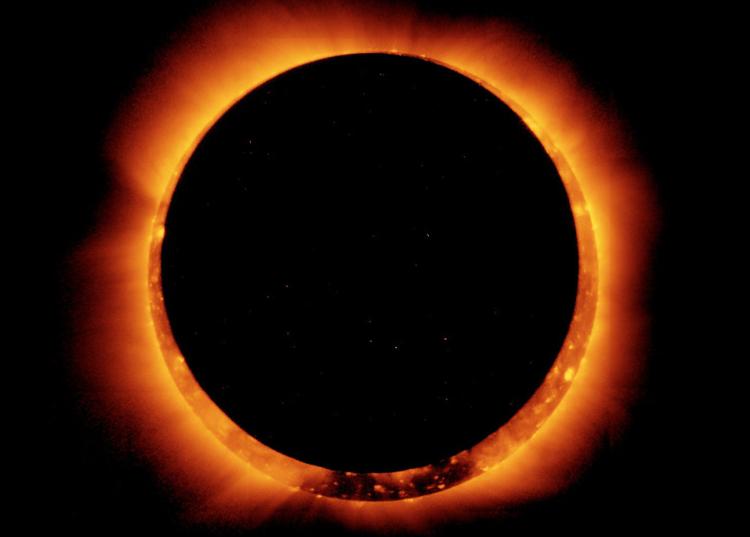 The San Francisco-based company released figures showing the impact of the eclipse on its business to demonstrate a point, it said: Allowing home rentals gives cities more flexibility to absorb a crush of visitors, Airbnb argues.
"Home sharing gives cities big and small the ability to scale up quickly for major events and creates opportunities for local residents to earn additional income by sharing extra space in their homes," Will Burns, Airbnb's director of public policy, said in a statement.
That argument is something of a new pitch in the Lowcountry's escalating debate over how to handle temporary rentals, a question being considered by a city task force. Critics have said they're concerned that listing homes on Airbnb and sites like it will push rents higher in Charleston and change the character of the city's neighborhoods.
The debate here is particularly significant because the city is consistently one of Airbnb's busiest in South Carolina. Charleston accounts for 2,500 of the houses booked on the weekend of the eclipse, more than Columbia and Greenville combined. Other cities in the tri-county area contribute 1,650 more.
Airbnb's competitor HomeAway has likewise seen a big jump in bookings, said Philip Minardi, a spokesman for Expedia, its parent company. The weekend of the eclipse, business across South Carolina has surged 65 percent compared to last year.
Still, the uptick in short-term rentals isn't to say that the hotel industry is missing out on the visitor boom.
In Columbia, for instance, virtually every downtown hotel is fully booked, and visitors are snatching up rooms in the suburbs in hopes of finding a place to stay near the capital city, which falls directly along the path of the total eclipse.
"I feel like we're going to be out of hotel rooms," said Andrew Lucas, who runs the Columbia hotel chapter of the S.C. Restaurant and Lodging Association.

Board business
A longtime member of Benefitfocus's board has stepped down, saying her firm had sold most of its stake in the Daniel Island software company.
Ann Lamont, a Connecticut-based venture capitalist, resigned on July 11 after seven years as a director. She took the board position before Benefitfocus went public when her firm, Oak Investment Partners, put $30 million into the homegrown technology company.
Regulatory filings show that the venture capital firm's stake in Benefitfocus has steadily dwindled since the 2013 initial public offering. The firm owned 11.5 percent of the business at the time. It now owns 630,378 shares, or 2 percent of the company. Its stake was valued at about $22.2 million as of Friday.
Benefitfocus, which develops software that manages employee insurance plans and other benefits, disclosed the move in a Securities and Exchange Commission filing last week. It said Lamont's departure wasn't the result of a disagreement.
Instead, she told the company she was getting back to the business of venture capital investing, working with "private companies that are earlier in their life-cycle."
Oak didn't respond to a request for comment on her departure. It wasn't immediately clear whether Lamont's seat on the now-seven-member board would be filled. Benefitfocus didn't respond to a request for comment.