A South Carolina city is among the top 10 most popular destinations on Airbnb for this fall, but it isn't Charleston, Condé Nast Traveler's 2019 pick as the top U.S. tourist destination. It's not Myrtle Beach, either. Or Hilton Head Island.
No, far from it, distance-wise. 
The vacation rental platform reported that it's seeing a big surge in bookings for places to bunk down in Anderson. The Upstate city of about 27,000 has logged a 247 percent increase in volume from a year ago, according to Airbnb.
The company suggested in a written statement that Anderson's location between Atlanta and Charlotte has made it an attractive option, especially for travelers in search of colorful fall foliage. Another potential demand driver: Clemson football fans in need of accommodations somewhat near Death Valley, which is roughly 20 miles away.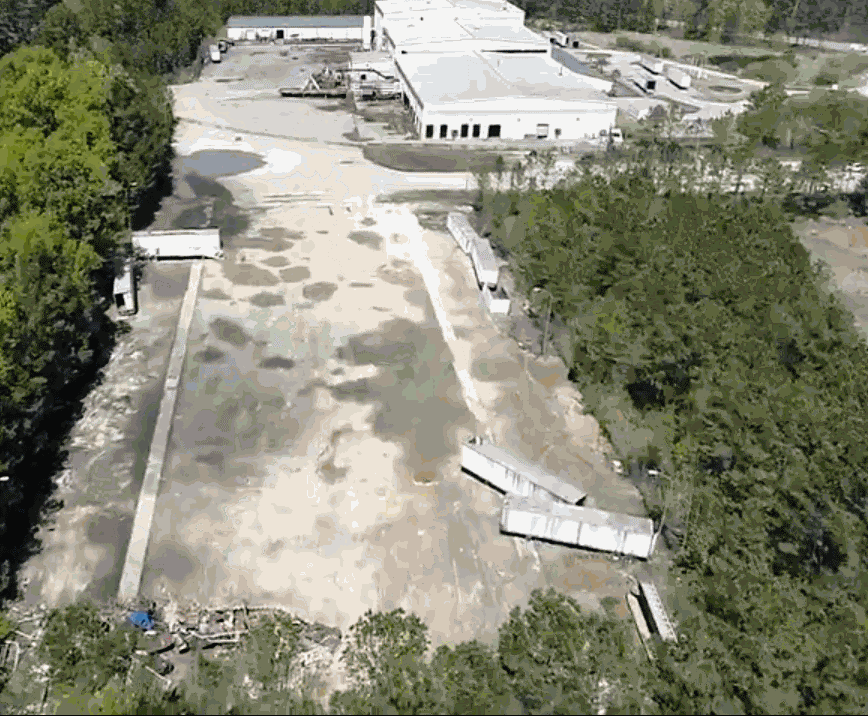 Fire sale
Available: A newly spotless industrial site with checkered past for pennies on the dollar. Tire recyclers probably shouldn't inquire.
The old Viva Recycling site at 111 Old Depot Road is being marketed to potential buyers as a "distressed property" by the commercial real estate firm Avison Young. With an asking price of $2.85 million, the property is on the market for a fraction of the $19.4 million that Viva owes to Kansas City-based UMB Bank.
UMB filed a foreclosure lawsuit against the defunct tire recycler last month, but it's willing to make a deal as long as a buyer comes forward by the end of September.
The 21.3-acre Moncks Corner site includes an 85,325-square-foot manufacturing building and land zoned for heavy industrial use. An inactive rail spur on the site can be reconnected to a CSX Corp. line.
Avison Young stressed the property is being sold "as is, where is" with no guarantees as to the condition of the site.
The foreclosure action comes just months after the S.C. Department of Health and Environmental Control shelled out $3.3 million to remove more than a million scrap tires Viva left behind when it abruptly shut down in 2017. Money for the cleanup came from a $2-per-tire environmental fee consumers are charged when they buy new tires.
Viva also failed to pay $1.7 million in fines levied by the health department for permit violations and a number of other creditors, including towing and equipment firms, the Internal Revenue Service and a nonprofit agency that helps businesses with management problems.
The tire cleanup was spurred by The Post and Courier report "Tire Failure," which exposed how lax state oversight and corporate missteps fueled the rise of massive tire piles in Moncks Corner, Anderson and Jacksonville, Fla.
The newspaper documented how Viva executives had a string of bankruptcies in the Northeast before launching their tire-recycling projects in South Carolina. Despite those failures, state and local officials greased their entry into South Carolina by approving nearly $16 million in tax-exempt bonds.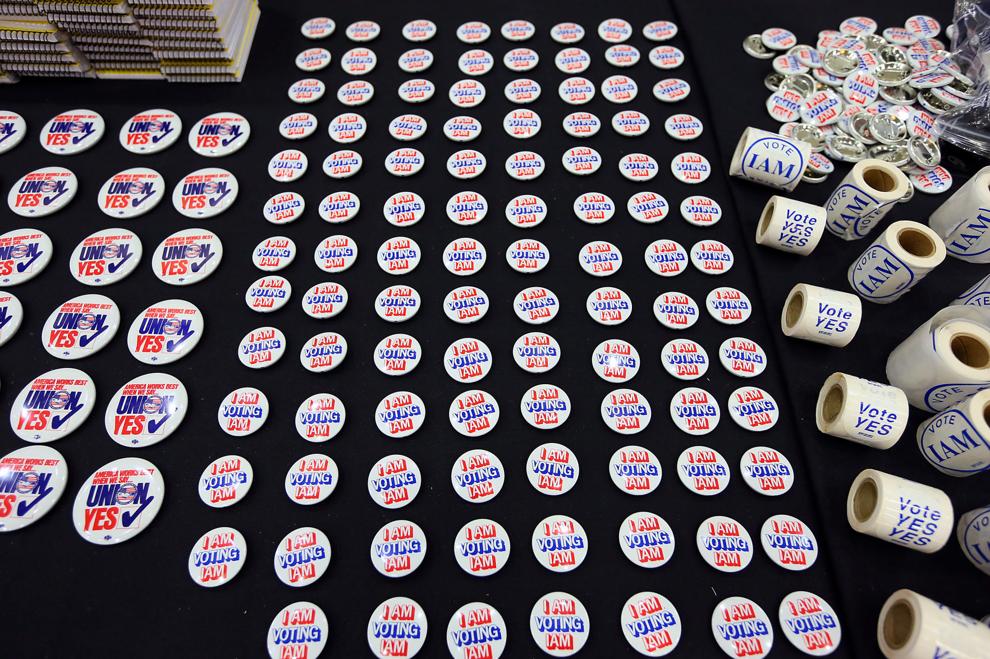 Decision time 
While the International Association of Machinists was kicking off its annual convention in San Diego, the National Labor Relations Board was giving the union a kick in the gut.
About 18 months after the IAM filed a petition paving the way for flight-line workers at Boeing Co.'s North Charleston campus to vote for IAM membership, the NLRB last week issued a ruling overturning the election.
The 3-to-1 ruling came just as the union's convention was getting underway in San Diego.
Suspicious timing?
Bill Haller, the IAM's associate general counsel, doesn't think so.
"I'm not a conspiracy theorist," Haller said. "Personally, I think that's kind of strained. I don't think they're paying any attention to us meeting out here."
Still, the timing was strange, as was the lengthy amount of time it took the NLRB to finally rule on Boeing's appeal of the May 2018 vote by 178 flight-line technicians and inspectors at the 787 Dreamliner plant.
There's speculation the delay might have been related to ethics questions involving board members William Emanuel and John Ring, both of whom worked for law firms representing Boeing before they were appointed to the NLRB by President Donald Trump.
Some labor lawyers last year called for Emanuel and Ring to recuse themselves from hearing any cases involving the planemaker. Haller said the timing of last week's ruling might have more to do with the NLRB's ethics officer clearing the way for Emanuel and Ring to participate in the decision.
Emanuel and Ring, along with Trump appointee Marvin Kaplan, said the flight-line workers weren't distinct from the rest of Boeing's workers and, therefore, couldn't join the IAM as their own separate group.
Board member Laura McFerren — an appointee of former President Barack Obama — dissented, saying she found the flight-line unit appropriate for collective bargaining.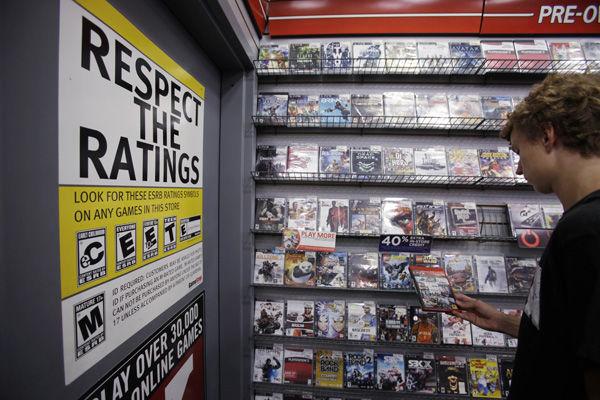 Game plan
It's not game over for GameStop, but the video game retailer will close up to 200 stores globally by the end of the year and more over the next 24 months. 
The Texas-based company operates dozens of stores in South Carolina and nine in the Charleston region, according to its website. It has not said which stores will close or how many of the closings are in the U.S.
The merchant said the sheddings are needed to help it remain profitable and that more store darkenings will help to improve the company's bottom line. GameStop reported disappointing second-quarter earnings.
"A much larger tranche of closures over the coming 12 to 24 months" is expected, company finance chief James Bell said in an earnings call last week, according to published reports.
The firm's second-quarter sales slumped 14.3 percent globally for a net loss of about $32 million. GameStop has about 5,800 stores in 14 countries.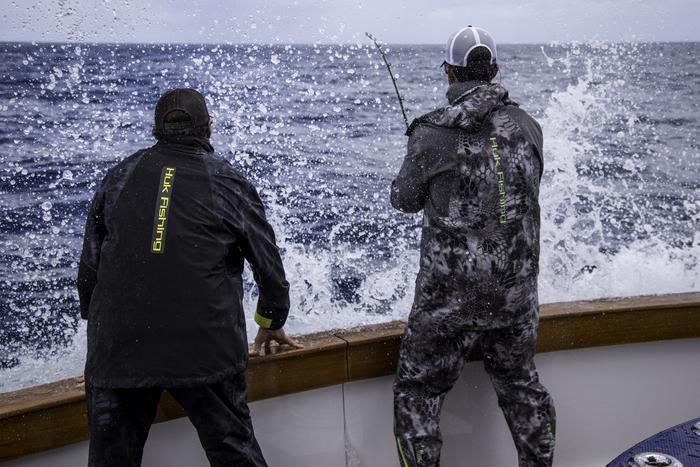 Taking credit
The Charleston-based creator of the Huk and Nomad apparel brands has reeled in a fresh line of credit.
Second Avenue Capital Partners and White Oak Commercial Finance announced last week they closed on $16 million in asset-backed financing that Marolina Outdoor Inc. can dip into to grow the business.
Marolina designs and markets shirts, jackets, footwear and other accessories aimed at fishing and hunting enthusiasts. Its Huk and Nomad products are sold through sporting goods retailers, independent specialty stores, and online at www.hukgear.com and www.nomadoutdoor.com.
"The company has built two of the most exciting brands in outdoor apparel," Chris O'Connor, president of Second Avenue Capital, said in a statement.
Marolina was looking for lenders that could "maximize our availability and keep up with our growth," finance chief Danny Ricard said.
"They saw the value in our brands and were willing to lend aggressively on our inventory," he said. "This new source of working capital will allow Marolina to continue to bring our premier products to the outdoor world."
Marolina Outdoors was founded in 2014 and is headquartered on Clements Ferry Road. It's been a portfolio company of Goode Partners since late 2017, when the New York-based private equity firm invested $37.5 million in the South Carolina business.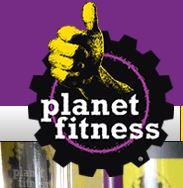 Fitting end
Teenagers on summer break flocked to Planet Fitness during the past three-plus months to take advantage of free access to the gyms during the inaugural Teen Summer Challenge.
More than 900,000 teens ages 15-18 across the U.S. logged 5.5 million workouts from late May to August.
In Charleston alone, nearly 4,000 teen participants at five locations in the region made up almost half of the 9,100 participants at 18 Planet Fitness Southeast clubs in South Carolina.