Nearly 150 acres on Johns Island recently hit the market for almost $2.5 million, and it has development potential.
The Farms at Brickhouse Plantation off River Road across from Brickhouse Equestrian Center does not have a conservation easement and can be further developed, according to the listing by Jon Kohler & Associates of Florida. 
The four-parcel property, registered to Sunnyside Farms II LLC, abuts Canal Bridge Road and is owned by the Hank Walpole family, according to Kohler agent C.J. Brown.
The listing describes the site as having an oak-lined drive that is a quarter of a mile long, a 5.5-acre pond, two other ponds, open pasture, upland pine timber and hardwoods, and wildlife such as deer and turkeys. It does not have a house.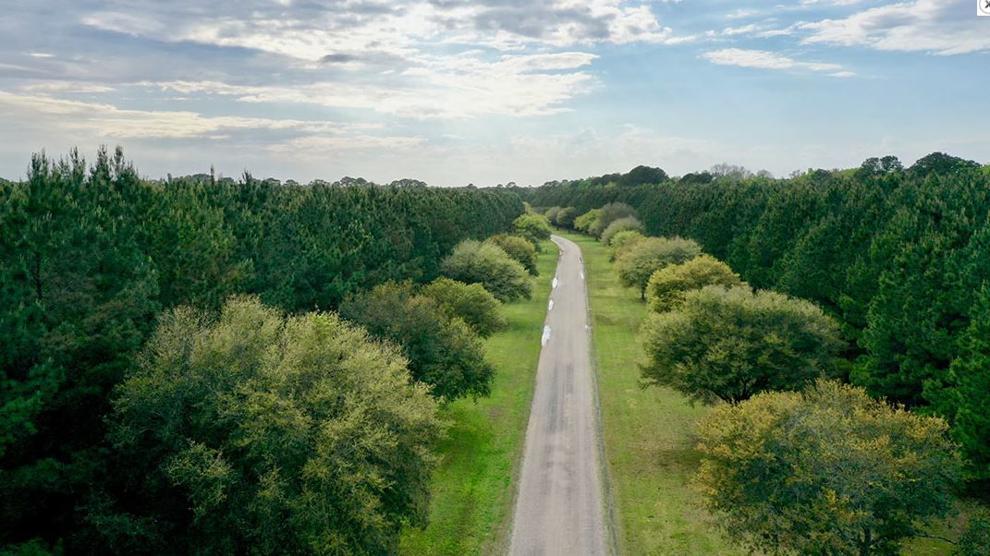 Still, development is possible.
"The Farms at Brickhouse Plantation has exceptional higher and better use potential and is currently zoned Ag-8, which allows for one house per eight acres if development is desired," according to the listing.
Changing hands
A prominent real estate investment firm up the coast now owns another Charleston-area property.
Burroughs & Chapin of Myrtle Beach recently paid $13.5 million for the nearly 21,000-square-foot Northcutt Plaza Shopping Center at 280 W. Coleman Blvd. in Mount Pleasant.
The corner boutique retail site houses a smattering of small businesses, including Southern Belles, Copper Penny, Chicken Salad Chick, La Pizzeria and Jersey Mike's.
It marks the company's second foray into the commercial real estate market in the Charleston area. In 2015, the Grand Strand firm paid $6.275 million for the building housing the Williams Sonoma kitchenware store at 359 King St. on the peninsula.
New builders
Four Charleston-area homebuilders have joined the lineup at the upscale Kiawah River development on Johns Island.
Structures Building Co./SBC Homes, Artisan Custom Homes, Level Building Projects and Kittrell II are now constructing the first custom and semi-custom residences, ranging from 1,700 to more than 5,000 square feet, all on waterfront and village home sites in the community's Jack Island neighborhood.
Kiawah River offers a variety of homes ranging from $600,000 to more than $1.5 million. Homesites start at $200,000. Three more builders are expected to break ground in the coming months.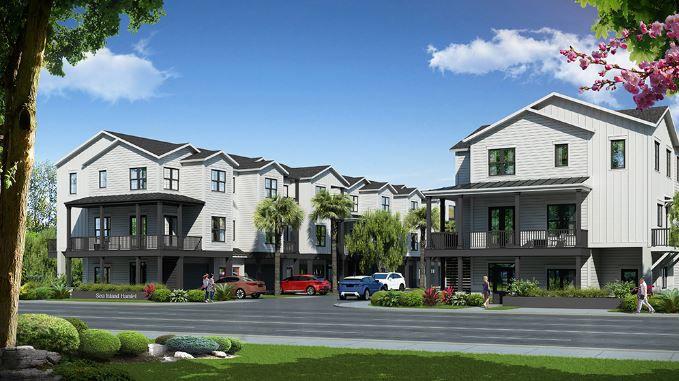 New townhomes
A new 24-unit townhome community under development in Mount Pleasant has begun sales.
Sea Island Hamlet, across from Mustard Seed restaurant on Chuck Dawley Boulevard, is being developed by New Leaf Builders and marketed by Caroline One New Homes. Two units have sold, and three more will be available this summer.
The 1,956-square-foot townhouses start in the $490,000 range. The development offers three floor plans and two-, three- and four-bedroom options with 2½ to 3½ baths. The units also include double-car garages, optional elevators, Bosch-quality appliances and hardwood flooring.