Special to the Post and Courier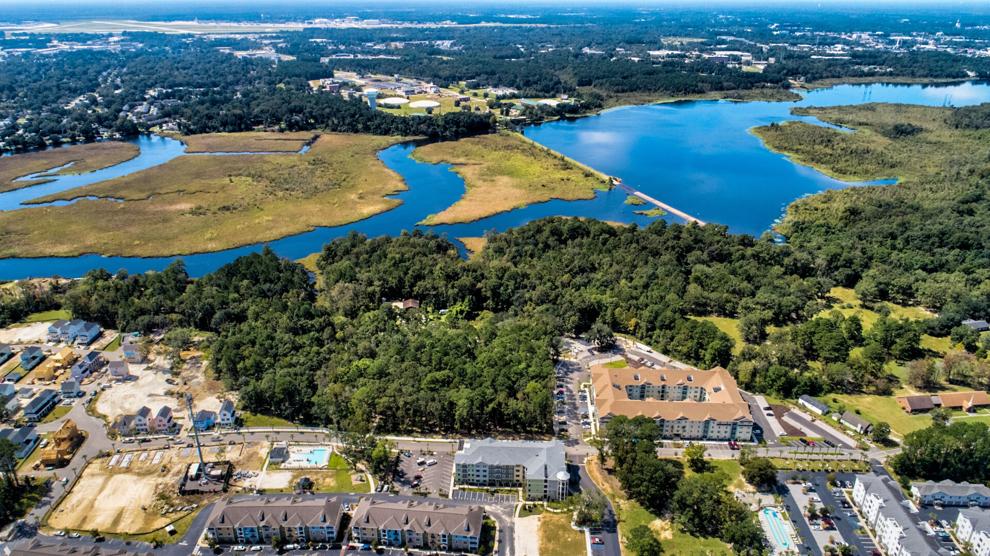 Begin with the charm of a Charleston single house and add the New Urbanist dream of Mt. Pleasant's Ion neighborhood. Season with the walkability of mixed-use neighborhoods, architectural flourishes culled from New Orleans, and streetscape concepts from the arrondissements of Paris and London's multicultural Notting Hill. Place this stew in the geographic center of the Charleston region on a navigable waterway minutes from just about everything in the Lowcountry.
That is the recipe for Bowen Village, a unique, multi-family development that offers something for everyone except those seeking cookie-cutter, development-in-a-box suburban sprawl. You get a neo-classicwalkal urban environment with its own quaint Main Street and high-end suburban amenities at the confluence of highways in Hanahan. It's a modern take on a traditional style that harkens back to a time before automobiles dominated the landscape, when neighbors knew each other and lived in a place built at a human scale.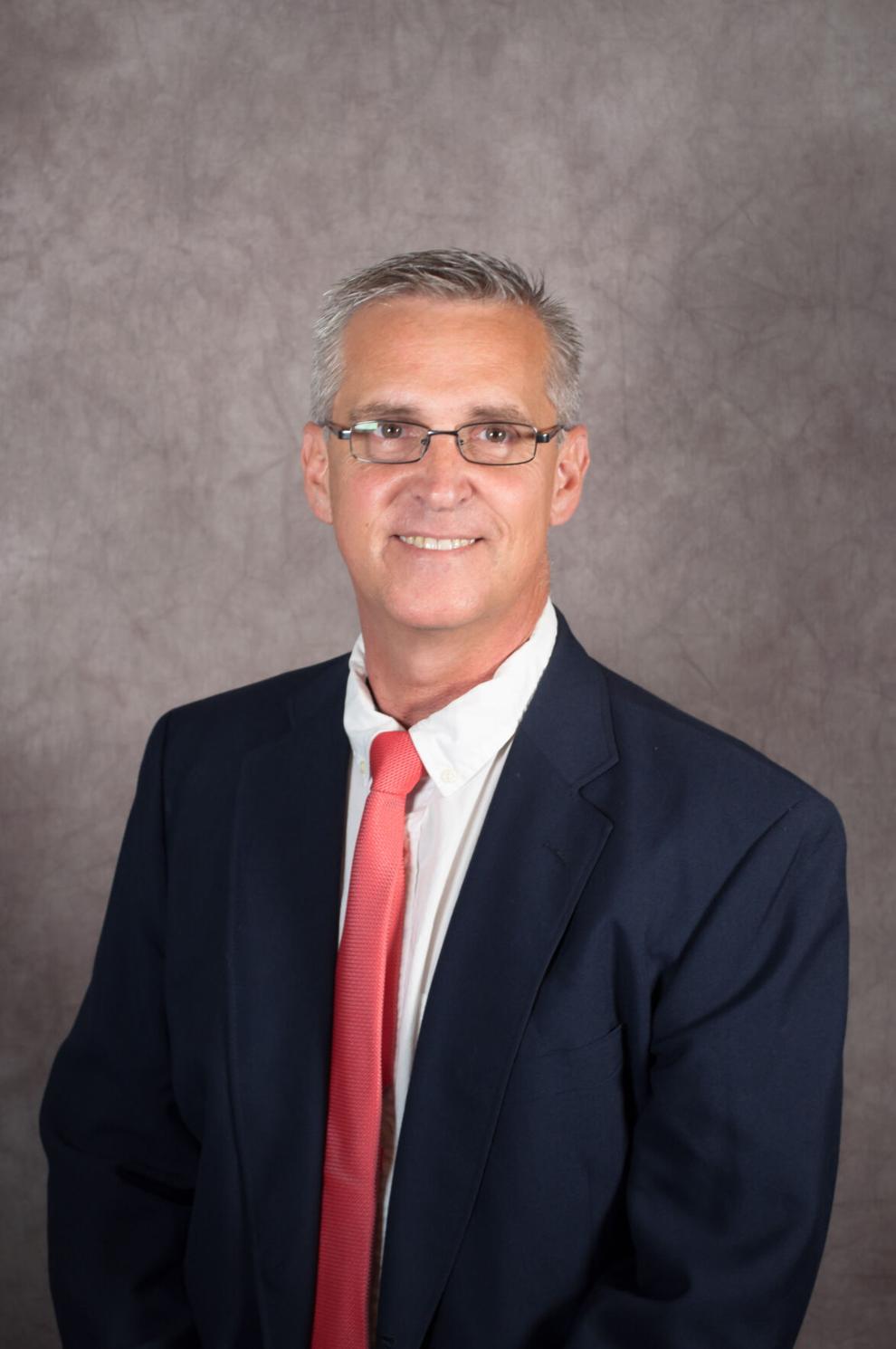 "If you go back to 1920s to 70s, you had communities built around a walkable downtown with a local pharmacy and soda fountain," said Fred Skipper, project manager at Bowen. The domination of the automobile led to suburban sprawl and frayed the bonds of community. "Now we're getting back to mixed use communities where people can sustain themselves again," he added.
Reflecting that New Urbanist ideal, Bowen is unusual in a variety of ways, the most vivid of which is the mix of housing and commercial space it provides throughout the development and the different kinds of people to which each one appeals.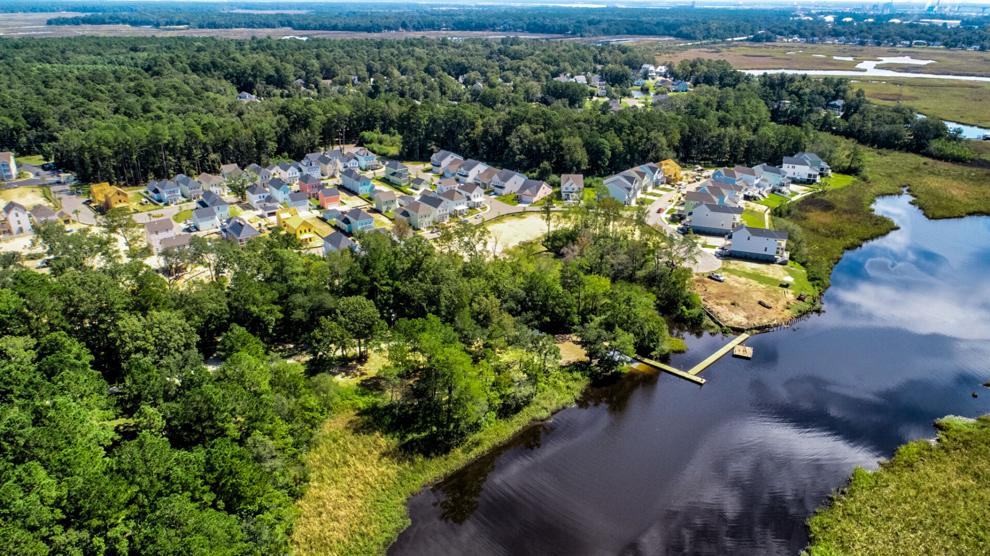 Most master planned communities sport large single-family homes, as does Bowen. But Bowen also offers a host of options: Smaller single-family homes for first-time homebuyers and downsizing empty nesters; Charleston single houses for those seeking the downtown vibe without the parking woes; affordable luxury condos for retirees, singles and empty nesters seeking that low-maintenance lifestyle.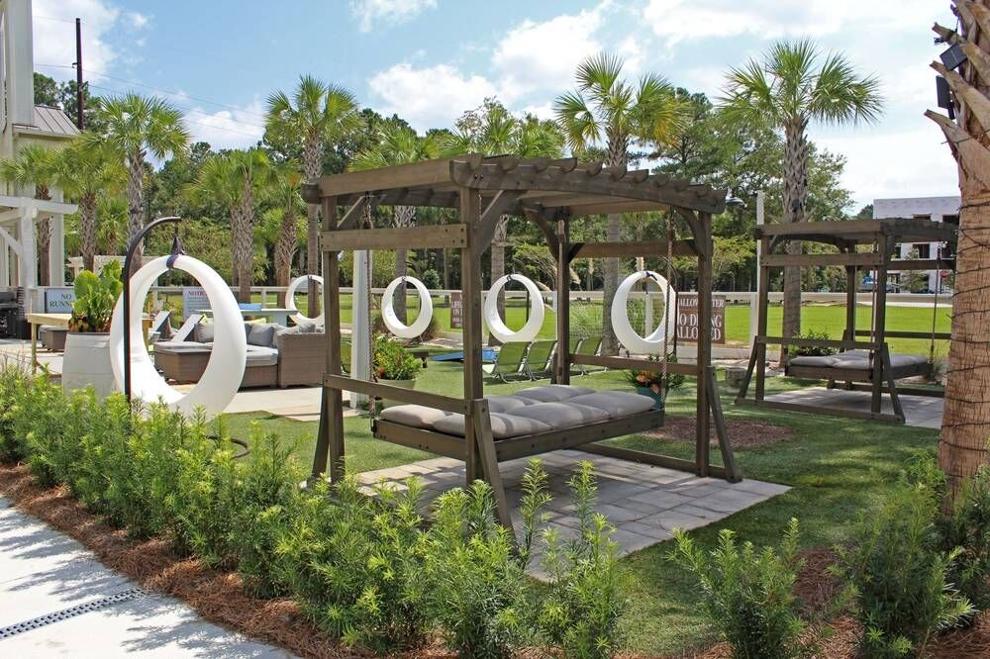 For those not yet ready to buy, there's condos for rent, and apartments as small as 560 square feet. They're perfect for young singles who value the central location, a plethora of amenities and more than ample space in a community with less soul.
It all makes for neighborhoods boasting a cross-section of people – from grandkids to grandparents. Workaday salt-of-the-earths struggling to find affordable housing to ladder-climbing professionals enjoying luxurious living, and urbanites who zip down I-26 to hear the symphony. Suburbanites working at nearby Boeing or up the road at Volvo or Mercedes call Bowen home as well.
"We sell what's outside the door equally with what's inside the door," said Skipper.
Bowen keeps growing
No matter where residents of Bowen Village live, they all enjoy the amenities expected in a planned community, including a pool, walking and biking trails, and a series of parks. Some unexpected pleasures include waterside living on an estuary of the Cooper River, providing boating access to the harbor and Atlantic Ocean in one direction and Lakes Moultrie and Marion in the other. One can literally circumnavigate the globe from Bowen, at least theoretically.
Bowen Village continues to expand and improve. New this year is the Bowen Waterside, scheduled to open in March, providing boat slips for rent to residents and non-residents alike. The first of 42 slips will be available for rent and five will be set aside for day use. The full dock system will be open by the summer and has proven popular with residents. Most of the slips are already rented.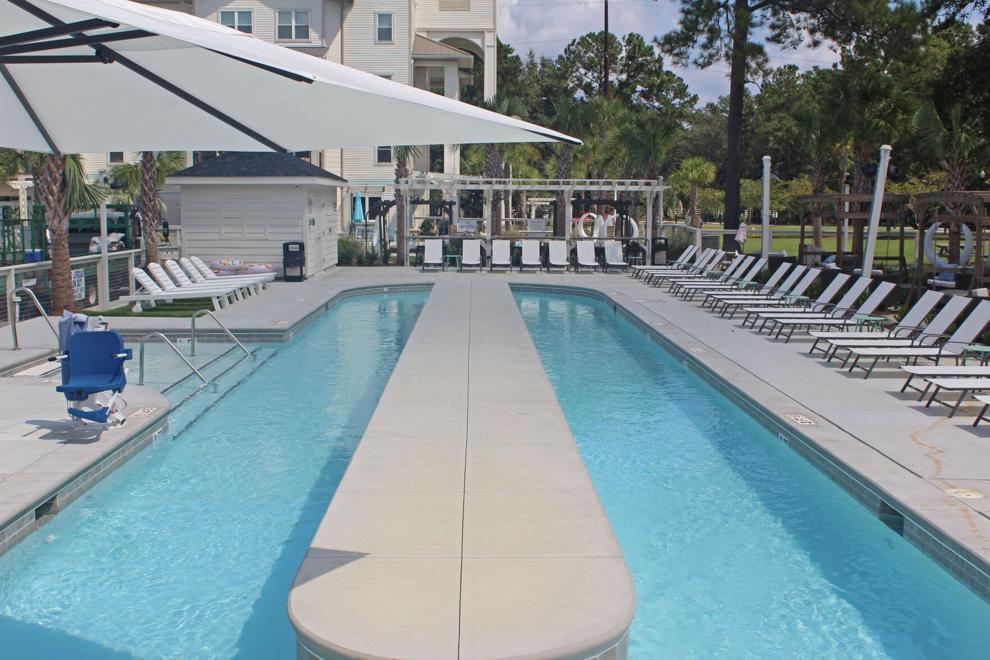 Bowen Waterside will include three kayak launches for those who prefer human powered water transportation, a fishing pier and solar-powered lighting for nighttime use. Boat storage will be available in the parking lot for those who take advantage of the day slips. A 500-square-foot fishing and recreation pier is also included, just in time to stand in for the Folly Beach fishing pier, which is under renovation until 2022.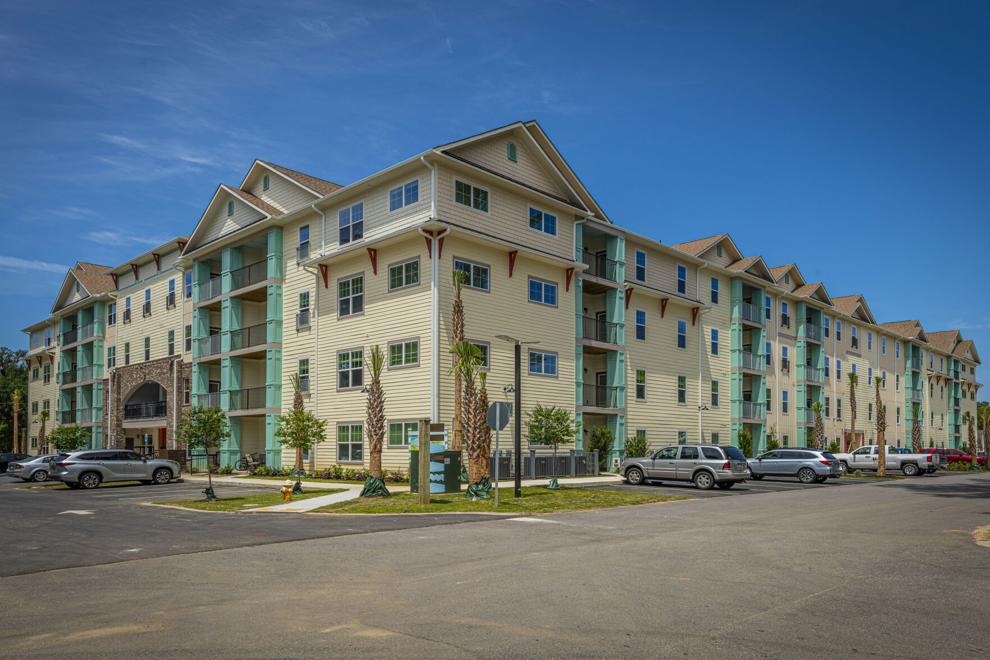 Also new this year is bragging rights. The Channel apartment complex, one of Bowen's five existing housing options, won a National Apartment Association's best in class award for small apartment complexes. The 401-unit complex adjacent to the Waterside includes multiple floor plans from studios to three bedrooms now available for $1,099-$1,899 monthly. They feature bright, open floor plans, ample closet space, gourmet kitchens made for entertaining, and a host of amenities on the 100 acres outside. Renters enjoy a dip in one of the three onsite water bodies including a spa, lazy river and pool, along with a state-of-the-art health and wellness center, nature parks, outdoor grilling and walkable trails. It's like living in a resort in the dead center of the Lowcountry.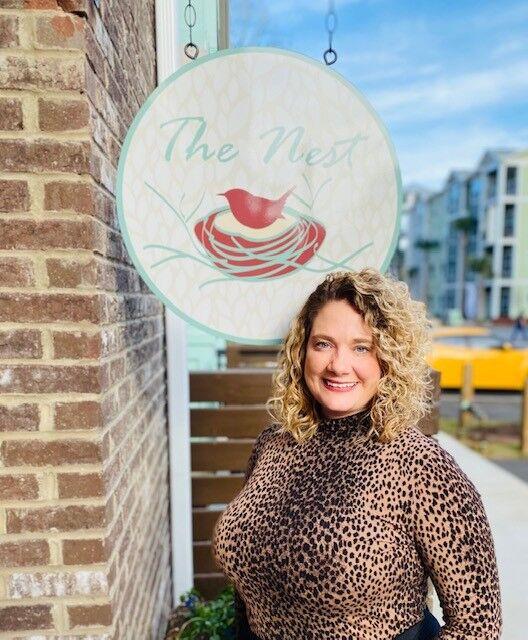 There is plenty of inventory at The Channel for renters, with 384 units for sale, says Tami Allen, district manager at Pegasus Residential, which manages The Channel family of apartments.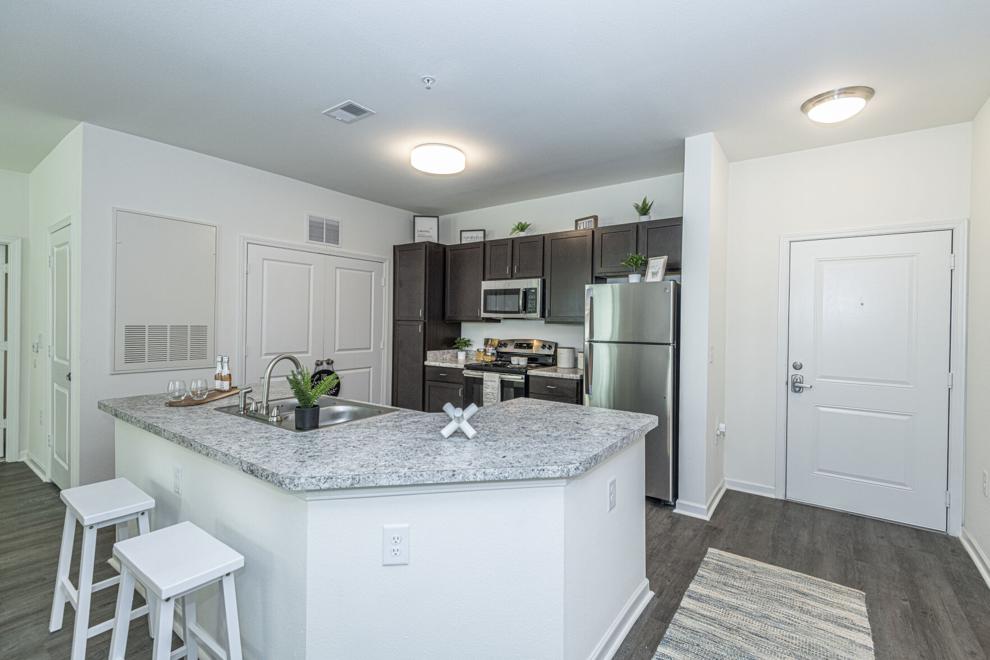 Bowen's Market II coming soon
Bowen's Market, the community's charming downtown, has recently opened with boutique shops, restaurants and office space. Brew Café, debuting in February, is the only breakfast spot for miles, serving gourmet coffee, wine, beer and food. A Bowen's Market II is set to break ground in April next door, anchored by Nigel's Good Food, Southern comfort food like oxtails with gravy and gumbo with okra.
Construction is scheduled to begin in the summer on the new Greenway Townhomes, for occupancy in 2022. Based on the design of Ladbroke Square garden space in London's hoity-toity Notting Hill, which features townhouses around a luscious green space, the spacious 2000- and 3000-square-foot homes will share a community outdoor kitchen and spa. Homes in a development like this in Mount Pleasant would go for at least half a million dollars each, estimates Bowen founder and Hanahan native Ray Wrenn, but they start in the high $300,000s at Bowen.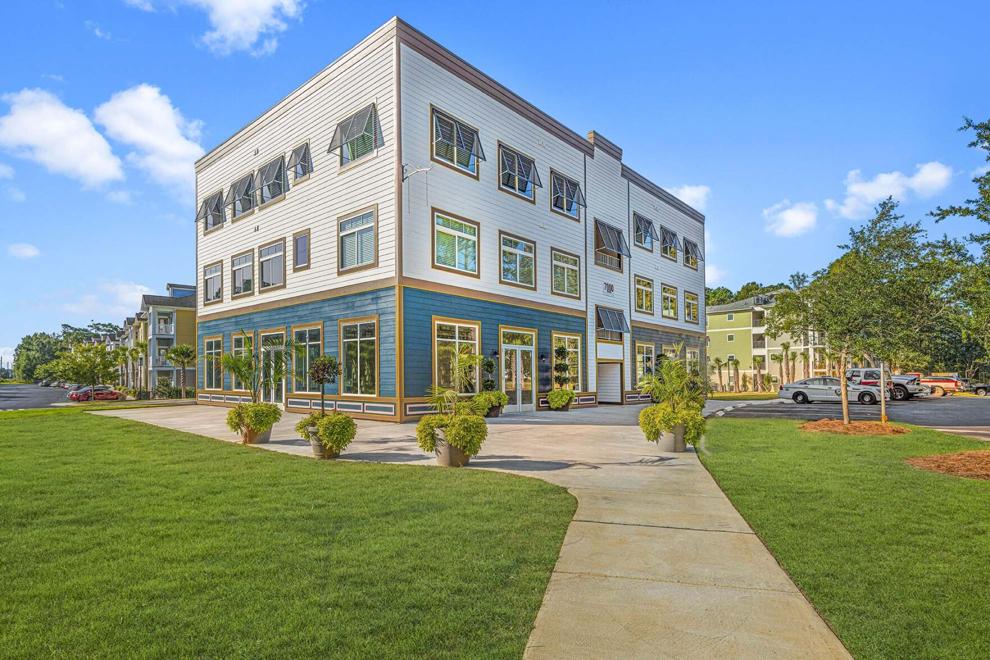 Homes for sale dot the other neighborhoods at Bowen Village, named as an homage to 18th century settler John Bowen and his great grandson of the same name who allegedly fought in the Civil War Battle of Bull Run as a teenager and later left 100 acres of his property to freed slaves.
Bowen calls The McKelvey "affordable luxury condos," with price tags in the low to mid-$200,000s. Astride the Founders Pool, these two- and three-bedroom layouts range from 1,008 to 1,286 square feet and sport a variety of modern touches like granite countertops and elevator access to all four floors. Bowen is currently offering $3,000 towards closing costs and the first year's regime fees to buyers of the remaining handful of condos.
For buyers in the single-family home market, Bowen offers a pair of options, each with a variety of styles. The smaller Sarah's Court homes, a few of which remain available for sale, are two- and three-bedroom homes built in the historic styles of Charleston single and double houses. They range from 1,350-1,800 square feet and sell for the mid-$200,000s to the mid-$300,000s. The company boasts that Sarah's Court homes feature "ornate exterior and interior details to replicate the grandeur and custom look of what people love so much about Charleston style architecture."
The Estuary comprises larger single-family homes with open-concept designs of 1,912-3,488 square feet built by Stanley Martin Homes. Buyers can choose from among a limited number of remaining lots and build their dream home from just under $400,000 to the mid-$600,000s.
Bowen Cottages are single-family carriage homes for rent now under construction and set to open in the spring. These 39 units in the first phase of development are smaller versions of the Sarah's Court neoclassical Charleston single and double houses. They range from one bedroom, 850 square feet and monthly rent of $1,349 to 1,279 square foot, three-bedroom units for $1,899. These popular micro-living arrangements provide sufficient space for entertaining inside or outside in the private yard.
Building a neighborhood and a lifestyle
All neighborhoods at Bowen enjoy access to an array of amenities including the waterside, an upgraded fitness center with state-of-the-art equipment, and new restaurants within walking distance. In keeping with its philosophy of building a neighborhood and a lifestyle, Bowen organizes community events like Wrennstock (a modern-day faux Woodstock Music Festival) and promotes human interaction with walking trails and homes that communicate visually with the street. There are no driveways separating front doors from the sidewalks at Bowen.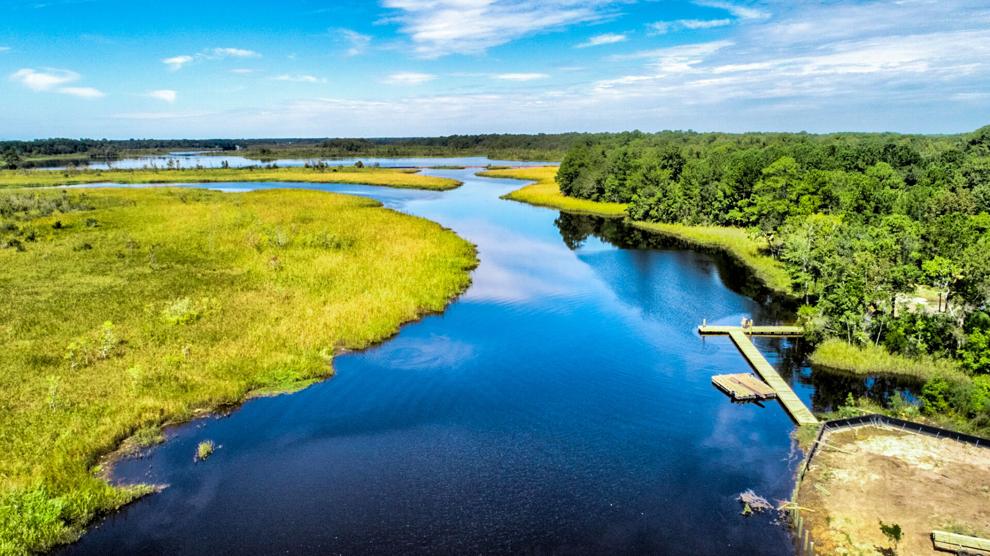 Indeed, everything at Bowen has been planned and considered. The relationship of every house to bodies of water, the angle of each edifice relative to the street, the effect of street lighting on people as they move about, and even the path each resident takes to reach all the various destinations in this 93-acre community. Everything at Bowen is designed to be within a ten-minute walk of everything else.
Sarah Wrenn, executive director of the Wrenn Group and namesake of Sarah's Court, says Bowen's New Urbanist vision is gaining popularity. "The renderings help a lot to see how it has all been laid out intentionally, but you have to touch and feel it to understand it," she said. "Sales have taken off despite Covid delays in construction."
The Wrenn family has invested Bowen with more than its vision and financial support. They live there too. Ray Wrenn spent three years living in the community and is returning now with a custom home on the marina. His mother and sister are building homes in Sarah's Court.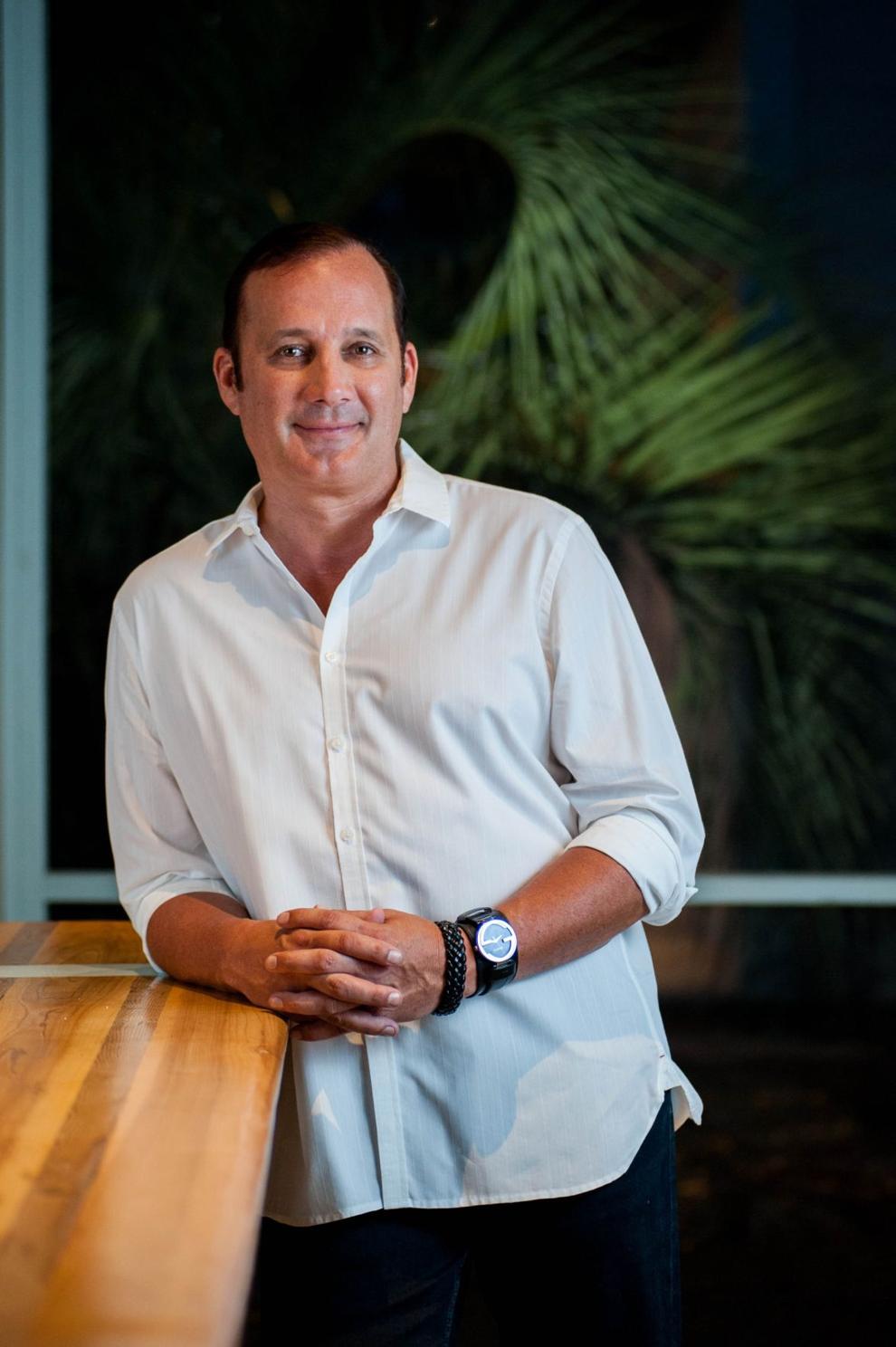 "The fact that we live there is a testament to our love of the community," he says. "We believe it's beautiful."