South Carolina hospitals are using a loophole in state law to scoop millions of dollars a year from the pockets of the poorest of patients. It mostly takes place outside the courts and the public eye.
A law originally written to help state and local governments collect debts is being used to seize tax refunds from people with past-due medical bills. The S.C. Department of Revenue does the legwork, and the cash flows straight into the coffers of some of the region's largest health care companies.
The payoff is huge.
Together, health organizations took at least $92.9 million in more than 172,000 seizures to pay off past-due medical bills in 2017. The state and a private lobbying group for South Carolina's counties make millions more helping hospitals collect these debts from people's tax refunds. Patients foot the bill for that work, with as much as a $50 fee tacked onto their debt, giving both groups a boost.
These little-known mechanisms, the Setoff Debt Program and another that collects citizens' wages, allows select hospitals to use the Revenue Department as their debt collector if it can show ties to state or county governments. Those ties, however, are often tenuous.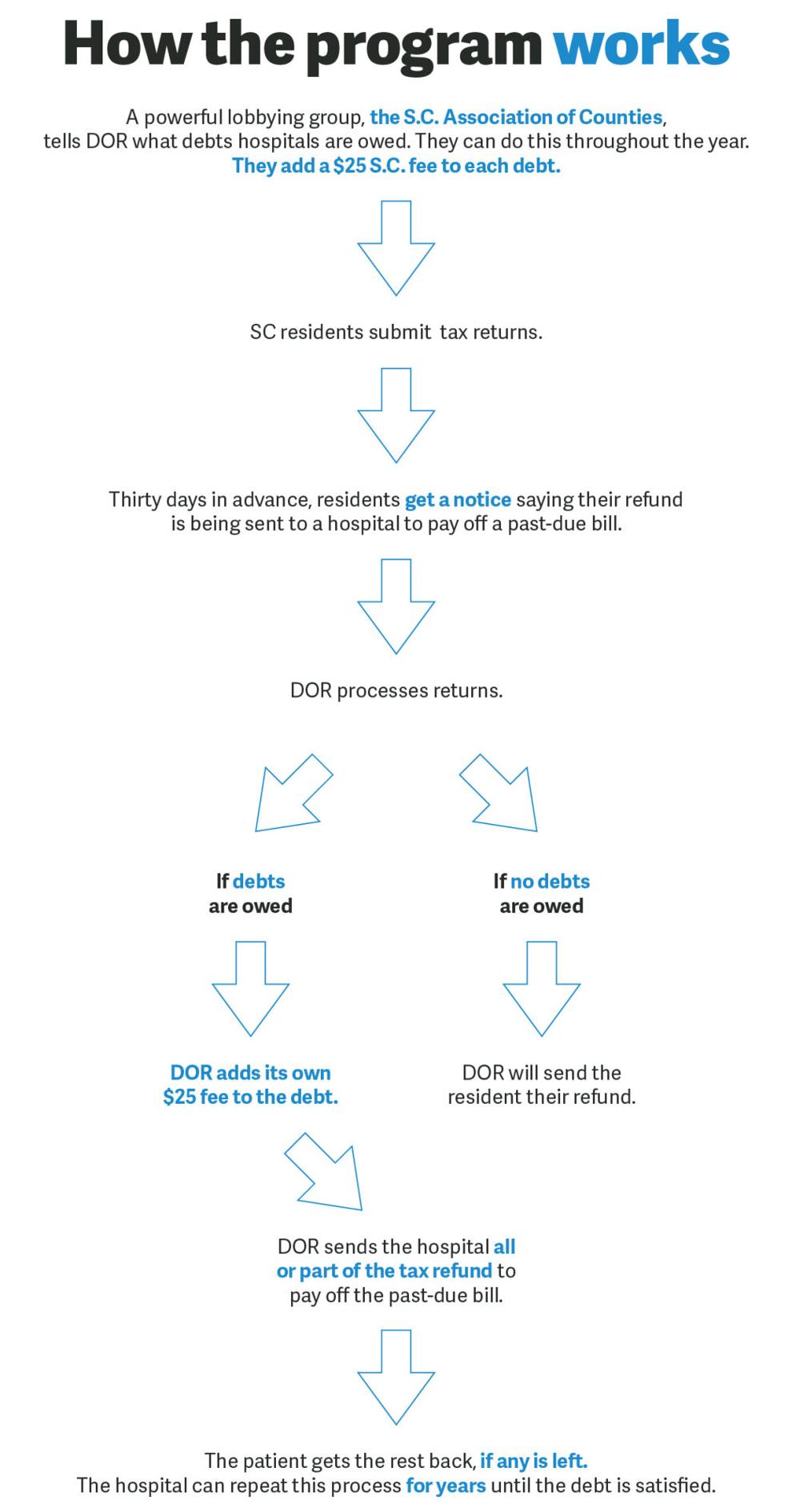 Over time, private companies have come to dominate this program, which was intended to help governments settle overdue bills and recoup taxpayer dollars. In fact, money collected by the hospital systems now dwarfs what local governments collect.
It's an unusual arrangement. Only one other state, Minnesota, allows private hospitals to claim its citizens' tax refunds, according to an investigation by The Post and Courier.
Details about the program are a closely held secret. The Post and Courier first contacted the Revenue Department a year ago seeking information on the agency's collections for hospitals. The Revenue Department slow-walked that public records request for months before eventually releasing documents that show hospitals' use of the Setoff Debt Program had increased 18 percent between 2015 and 2017.
Hartley Powell, director of the Revenue Department, insisted there are no transparency concerns. He said the Setoff Debt program is effective in helping government entities "better fund essential public services." He contested that private hospitals are allowed access to it. 
Meanwhile, hospitals that don't qualify for the program say the practice gives their competitors an unfair advantage.
Patients often aren't aware the program even exists until their tax refund check goes missing and they find themselves trying to navigate a complicated system with little recourse for debtors.
Medical bills are the largest drivers of bankruptcy and debt in South Carolina, according to research by the Urban Institute. About a third of the state's population under 65 has past-due medical bills.
Paul Jackson has had medical bills his whole life. The Elgin resident has dialysis grafts in each of his arms. They are swollen and gnarled from use — Jackson, 62, was diagnosed with kidney failure in 1988, a result of the scarlet fever he had as a child. He has had two kidney transplants, both of which his body rejected.
When something went wrong with the port in his right arm, he had to go to The Regional Medical Center in Orangeburg to see a specialist. The bill totaled almost $4,000.
He went to the hospital's billing office to tell them he couldn't afford the bill, and said he was assured it would be taken care of. But the hospital still sent his debt to the Department of Revenue, he said, hoping to seize both his tax refund and his wages. Jackson, who is on Medicare and Social Security Disability, panicked. In all of his years of medical treatment, this had never happened before.
"It shocked the devil out of me," he said.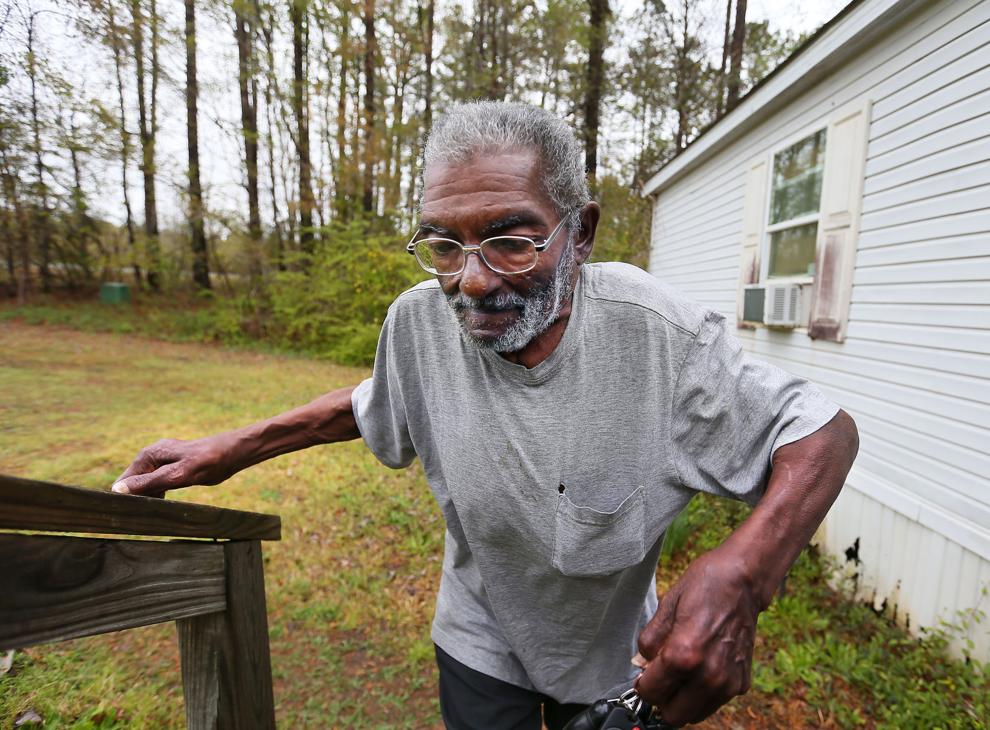 A cheaper alternative
In one key way, South Carolina protects people who owe money for unpaid medical bills. It's one of four states that don't allow hospitals to get a court order to force employers to hand over a worker's wages to settle debts.
Hospitals can still sue the person who owes them money or employ a collection agency to pursue unpaid bills. Both options are expensive and time consuming. Using the Department of Revenue's services, however, doesn't cost them a dime.
A law allowing the Revenue Department to withhold state tax refunds for past-due bills has been on the books for more than 30 years. Lawmakers wrote the legislation to help counties, towns and universities collect delinquent bills. The language changed in the early 2000s, letting hospitals in on the action. Over time, use of the law bent in favor of corporations.
If a state resident owes money to one of the hospitals signed up for Setoff Debt, they may never see their tax refund. The state agency will send it straight to the hospital, and charge the debtor a $25 fee for the trouble.
Those program fees make big money for the state. The Department of Revenue earned $12.6 million in 2017 through the fees for its collection programs, which are used for administrative expenses. That is more than the state made from motor vehicle licenses in the same year. The agency has an $84.3 million budget. 
State leaders have urged their agencies to make use of the collection program, as well. Then-Gov. Nikki Haley ordered her cabinet agencies to sign up in 2015, for instance, after an inspector general report found more than $1 billion owed in fees, fines, taxes and tuition to state agencies.
Tax refund offset programs across the country
It is uncommon for hospitals to have access to programs like one in South Carolina that diverts tax refunds to pay debts owed to the state. Some states allow the hospitals they support financially to access citizens' refunds. Only South Carolina and Minnesota let private hospitals use them, a Post and Courier investigation shows.
For the hospitals, it's a short cut, said Corrinne Flores, director of governmental affairs for human resources giant ADP, which researches garnishment programs nationwide.
"This is a great way for the South Carolina hospital to get their debt repaid quickly in a one-time payment," she said. "It's an automated process that makes it very easy for those hospitals to recoup on their debt."
Carlos Milanes, CEO of Edgefield County Hospital, said Setoff Debt is a last resort. But it's a needed one. The small public hospital collected about $1 million from patients in 2017 using the service.
That money is part of the reason Milanes is able to keep the doors open at one of South Carolina's few remaining rural hospitals.
"Any kind of dollar that we lose is huge in terms of our continued existence," Milanes said. "We're trying desperately to keep this one open."
But use of the Setoff Debt Program extends far beyond small hospitals trying to win back $1 million or less per year. The biggest beneficiaries are companies with thin government ties. Their executives bring in six- or seven-figure salaries each year.
Programs like this are uncommon, Flores said. Most are much more limited than South Carolina's.
The middle man
All of this has gone unnoticed, in part, because most of the hospitals don't process the paperwork for these debts themselves.
The South Carolina Association of Counties, whose mission has nothing to do with health care, acts as a middle man, processing the claims for the hospitals. Though it does so for free, the service is still a money-maker for the association, a powerful state lobbying force that represents South Carolina's 46 counties.
That's because the group also gets to add up to $25 to each debt they process — much like the state takes a cut at the debtor's expense. The association declined to reveal exactly how much it makes from the practice. The Department of Revenue said it has no way of knowing the association's profits from the state program. 
If the group added a $25 fee onto every transaction it handled, it stood to make as much as $5.4 million in 2016 alone, according to Post and Courier calculations. But it's impossible to know for sure because neither the association nor the state will discuss those numbers.
Alex Smith, an attorney for the county group, said the association only seeks to recover money from debtors who the hospital has tried to reach many times.
"This is a last resort for those individuals who are actively escaping payment," he said.
By far, private nonprofit hospitals earn the most from the Setoff Debt program. Any organization supported by the government but managed privately can use it, according to the law. Many hospitals that barely fit this description have been signed up for years.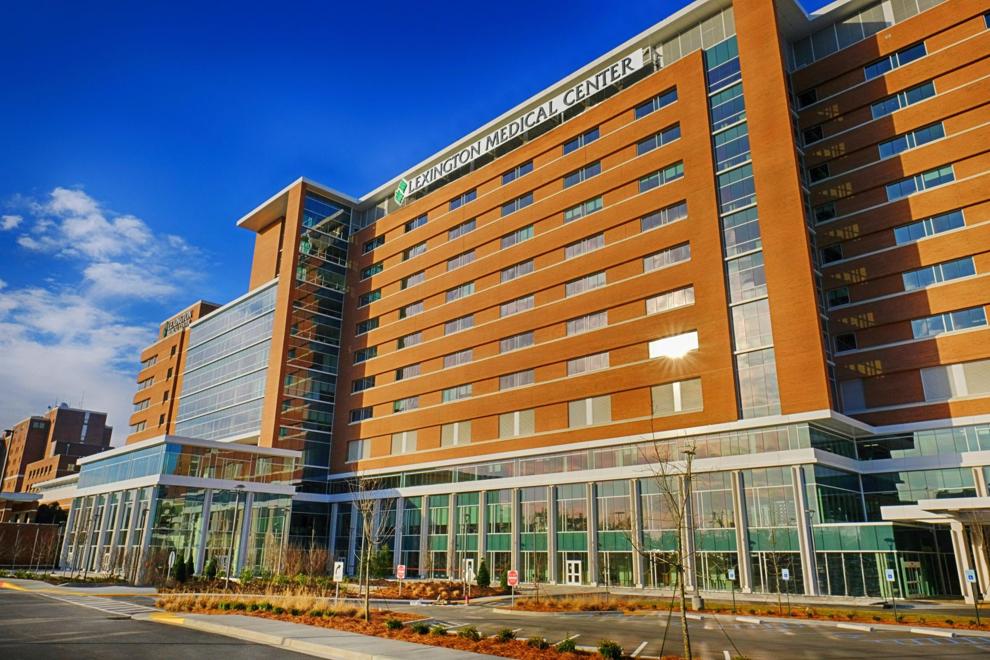 Take Lexington Medical Center. The hospital near Columbia collected $19.2 million from its patients in 2017 through the Revenue Department's seizure of state tax refunds, the second most of any hospital participating.
The medical center was able to collect this amount because its governing board is appointed by Lexington County Council. That's where the public ties end. County Council has no say over the fiscal management of the hospital, which is a nonprofit corporation that brought in $1 billion in revenue from its patients in 2018. 
A spokeswoman for the medical center said they were "unable to participate in an interview on this topic."
Then there is Greenville Health System.
The Greenville Health Authority was set up in 1947 to serve the medical needs of people living in Greenville County. The public entity still exists today. But it no longer operates a hospital.
The hospital's management decided to privatize in 2016. Its assets were transferred to a new nonprofit company called Upstate Affiliate Organization. The hospital system has even argued in court that it is not public, in order to deny a citizen requesting its records.
The health authority stayed alive, however, in part to allow the system to continue collecting people's tax refunds, according to its most recent audit.
Just a year after Greenville Health System began operating as a private company, it collected $24.7 million on more than 45,000 patient accounts. In 2018, the company brought in $2.4 billion in revenue from its patients.
Among those whose returns were targeted was a Travelers Rest resident who had $3,000 in bills owed to Greenville Health System, and $1,800 in other medical bills, according to her bankruptcy filing.
The woman had a back injury and is unemployed, living with her mother in a 1970s single-wide mobile home. She depends on her parents for all of her expenses, her filing stated.
She listed her monthly income as $437. The hospital system took $385 of her state tax refund last year.
Greenville Health System's use of the state's debt collection services is a concern for Laird Minor, president of the Greenville-based South Carolina Public Interest Foundation. He complained to the Department of Revenue last year that Greenville Health System should be ineligible to use the Setoff Debt program.
Minor described Greenville Health System, which recently merged with a Columbia hospital chain and renamed itself Prisma Health, as "a thoroughly private entity."
The Department of Revenue responded to Minor's letter in April of last year, saying Greenville Health System was only collecting old debts, from when it was considered a political subdivision. They continue to use the program.
Prisma Health declined to make someone available for an interview. Terri Newsom, Prisma's chief financial officer, said in a statement all the money recovered is invested into providing "high-quality health care to our community." They are winding down their use of the program, she said.
Reaching across borders
Companies don't have to be based in South Carolina to cash in on the state's collection program. Charlotte-based conglomerate Atrium Health made $5.4 billion in revenue caring for patients in 2017.
That same year, the hospital system collected $5.4 million from tax refunds in more than 13,000 transactions. Atrium manages some hospitals in South Carolina, but collections were for Charlotte-area hospitals.
Atrium's billing policy states it will only take tax refunds from "a very small minority of patients." The ultimate goal, according to the policy, is to encourage patients to "respond and cooperate with the coverage assistance and financial assistance process."
Atrium is able to use South Carolina tax refunds to pay off debts because it has legal status as a public entity in North Carolina. This kind of status is at times given to hospitals that are thought to offer an important public good to a state. But some former employees have challenged that status for Atrium in a class-action lawsuit.
They allege that Atrium got out of paying for certain retirement benefits by claiming to be an arm of the government. Atrium is not publicly governed or answerable to the state at all, the lawsuit alleges.
Atrium declined to comment.
Atrium is among the health care systems that use the South Carolina Association of Counties to collect debts, even though they are located out of state.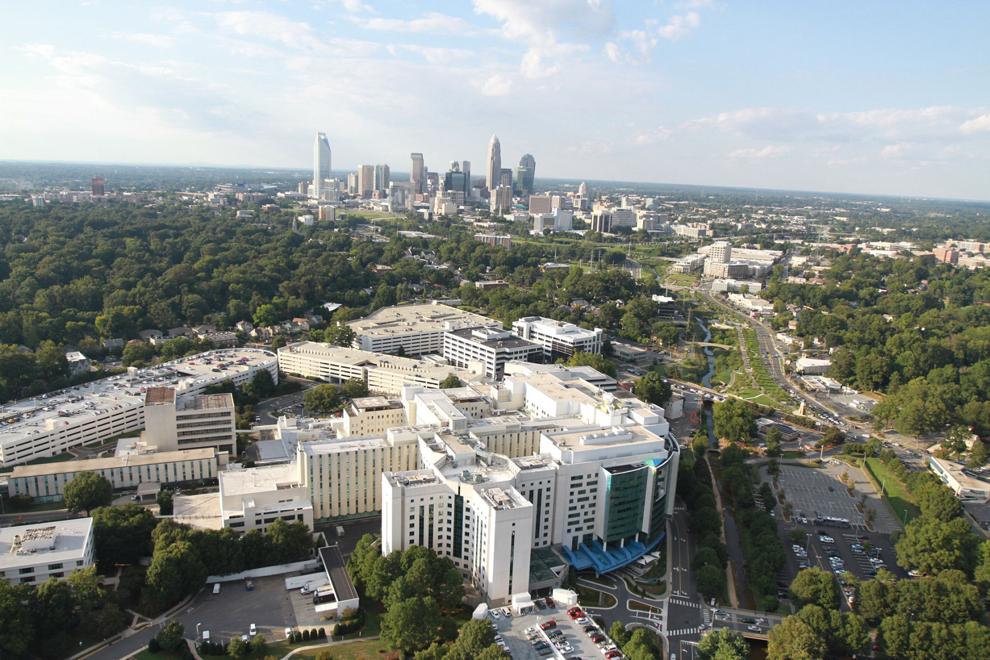 Timothy Winslow, executive director-elect at the association, said it is part of the group's function to protect health care providers in South Carolina's counties — even if those providers are actually in North Carolina, serving people across the border.
"These hospitals were county hospitals a long time ago," he said. "Although their nature has changed, they are still connected to county government. It is well within our mission to protect the hospitals in our counties."
This arrangement places other private hospitals with a similar nonprofit mission at a disadvantage because they can't use the collection program. Roper St. Francis in Charleston must pay to use a collection agency to chase down unpaid bills. 
Bret Johnson, chief financial officer for Roper, said the hospital system only does this when they are certain the patient can pay the bill. Hospitals like Roper St. Francis are seeing tighter margins every year, he said. Last year, they cut the amount of free care they give as a result — though only by two-tenths of a percent.
If Roper St. Francis, which operates three area hospitals and is building a fourth, had access to the Setoff Debt Program, it could devote more money to charity care, Johnson said.
"If we had access to those tools, any collections would be reinvested back in the community," he said.
Going after the poor
The average South Carolina tax refund is $810. Some people depend on the check more than others.
Some of Daniel Stone's clients depend on these refunds to get ahead on monthly bills or groceries. The Columbia-based bankruptcy attorney said people often don't understand how the state can take their tax refunds to pay medical bills. Other lawyers said the same.
The Department of Revenue must notify people 30 days before taking their tax refunds. Debtors who object must take their challenge up with the hospital, which assigns its own hearing officer to manage the complaint.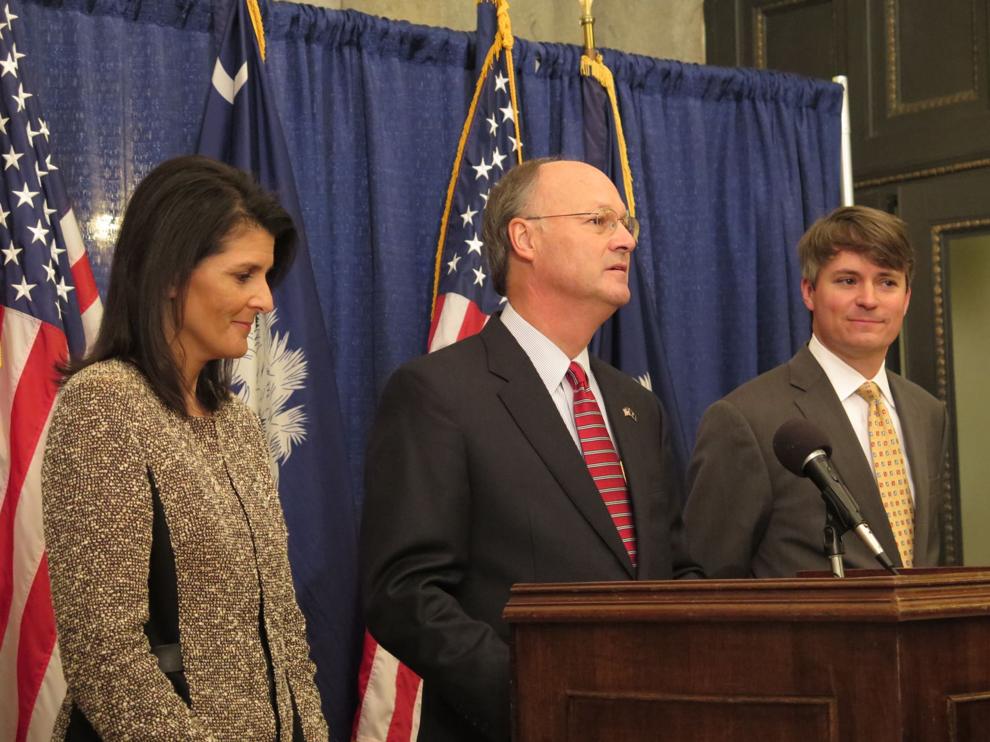 If that meeting doesn't swing in the patient's favor, they can go to the S.C. Administrative Law Court in Columbia. Records show just 12 people have gone this route in almost 20 years, meaning hospitals working with the Department of Revenue largely bypass the court system entirely in their quest to recoup debts. Powell, the Revenue Department director, disputed that this process favors hospitals.
"There are sufficient safeguards in place for debtors," he said.
One debtor, Marie Waymer, is one of a few people who have had luck going that route. Lexington Medical Center submitted her $3,429 debt four years after she had a short stay in the hospital, according to court documents. Waymer argued the hospital "misrepresented the amount due and improperly added fees or costs to the debt." They didn't send her the proper notices on time, either, her attorney argued.
Lexington Medical Center dropped the case and Waymer's debt in mid-March, ahead of a hearing scheduled for April 8, court documents show.
Stone said the whole system confuses people. The collections naturally affect people who can least afford to hire an attorney in the first place, he said.
"It's the poorest of the poor in South Carolina who are being hit by this," Stone said.
Jackson, the Elgin resident with dialysis grafts, receives a Social Security check for $1,385 each month. After his mortgage, car payment, insurance payments and electric bill, that money is all but spent. Jackson estimates he has upward of $10,000 in medical debt, all-told.
When the Orangeburg hospital notified him they would be going after his money, he looked up South Carolina Legal Services in the Yellow Pages. An attorney there sent the hospital a letter on Jackson's behalf.
The Regional Medical Center responded by conceding it was a mistake, Jackson said, and they dropped the bill. The hospital did not respond to requests for comment.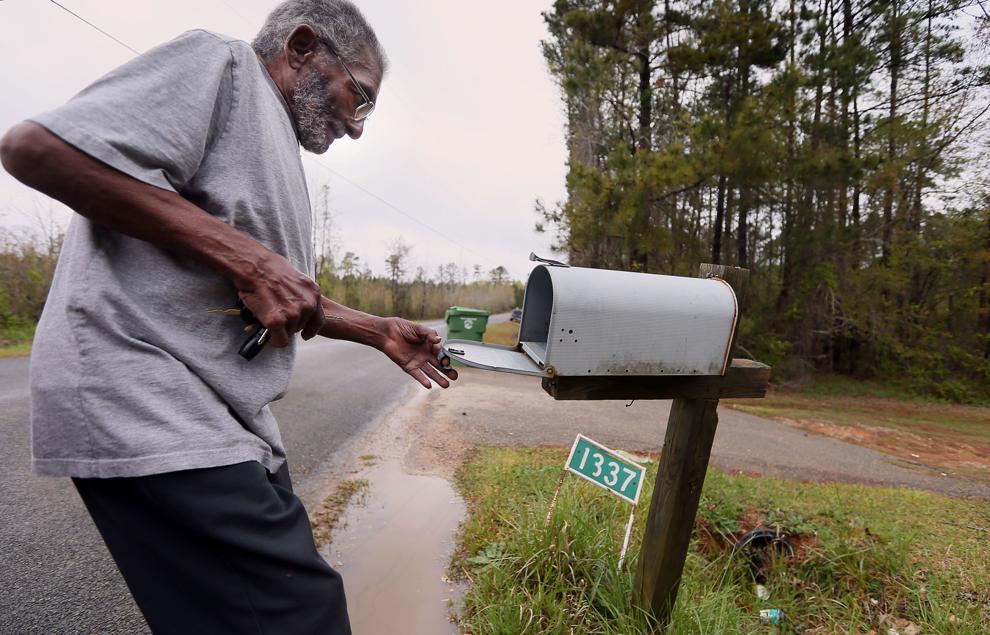 Legislation proposed in 2017 in Georgia would have allowed hospitals to seize tax refunds, just like their counterparts in the Palmetto State. But the consumer advocacy group Georgia Watch lobbied to quash that measure in the Statehouse. 
The high rate of errors in medical bills was a chief reason, said Liz Coyle, Georgia Watch's executive director. One estimate, from Medical Billing Advocates of America, puts the rate of errors on medical bills at 80 percent. A review of five years of Medicare's investigations of hospitals shows 30 percent of claims have errors.
Given this track record, Coyle said, it is too risky to strip state tax refunds from low- and middle-income families.
"That tax refund can be … the most significant financial event for a family the whole year," she said.
Poor people tend to move a lot, and many miss the initial notice from the hospital that their bills are overdue, said Fred Pfeil, an attorney at South Carolina Legal Services, which provides legal aid to low-income residents. They may not be aware of a problem until their tax refund disappears. Losing that check can really sting, he said.
"This is money that they could really, really use," Pfeil said.
Tiffany Paeschke, a Charleston resident, said she never received a warning notice before the Medical University of South Carolina took her tax refunds.
She had gone to an oncologist after feeling a lump in her chest, but didn't have health insurance at the time. She said she made a payment on the day of her appointment and thought the matter was settled.
The lump turned out to be nothing, and she turned her attention to other matters.
But after the next tax season, Paeschke got a letter explaining that her refund went to MUSC to pay an outstanding bill she didn't realize she had. She doesn't remember the amount she owed. It turned out the initial payment she made just covered a portion of the visit.
"I was trying to remember why I even went to the doctor," she said.
A spokeswoman for MUSC said the hospital goes to great lengths to reach its patients and ensure they have the correct contact info before sending their bills to the Revenue Department. 
"We would much rather work with our patients in real-time to make payment arrangements, help them navigate next steps with their insurance companies or determine if they qualify for charity care," the hospital said in a statement.
Action on the way?
Though the Department of Revenue program has largely flown under the radar for years, it's beginning to attract some attention from state lawmakers.
Today, the program is stacked in favor of hospitals, said Sen. Brad Hutto, D-Orangeburg.
"I don't know how this ever got through the Legislature," Hutto said. "It's a system that absolutely works against the health care consumer."
Rep. Bill Herbkersman, R-Beaufort, is sponsoring a bill that would do away with the Setoff Debt program entirely.
He said it's unfair that a tax refund can be sent to a creditor without determining whether the person actually owes the debt. It will be difficult for that person to get the money back even if he or she was billed incorrectly, the Republican lawmaker said.
"You're guilty no matter what," he said.
The bill has stalled in the Statehouse.
Kevin Thomas of Greer ended up owing $14,524 to Self Regional Hospital in Greenwood for treatment of a kidney stone. He contracted an infection that prolonged his stay.
Thomas fought the bill, arguing that he shouldn't have to pay the debt because the hospital gave him the infection. Self Regional had the Revenue Department seize his state tax refund to settle the bill. Thomas appealed the move in Columbia's administrative law court but got nowhere. 
"It was a joke," he said. "That's wrong, what hospitals are allowed to get away with."
The hospital declined to comment.
Thomas is tired of watching his tax refunds end up in the hands of Self Regional Hospital year after year, but he swears he will die before paying his outstanding balance. He maintains the hospital caused him to have an infection that left him out of work for five months. He also doesn't think it's worth the trouble of a lawsuit.
Thomas has a specially made stamp for mail he thinks is bogus. It inks a bright red, cursive "Bull (expletive)" onto the page, which he then sends back. Mail from the hospital gets this treatment.
This year, he expects Self Regional to get another surprise, as well. He's not expecting a refund, so there won't be anything for the hospital to take.
Thad Moore contributed to this report.