Predicting the ebbs and flows of the economy is often subjective and debatable, but forecasters are mostly in agreement as they look to 2020: The frothy growth of years past will taper off slightly, in the Palmetto State and beyond.
Several key factors are behind the much-anticipated deceleration, namely the unresolved trade dispute with China, sluggish job growth and the evaporating stimulus from the federal tax cuts that were enacted two years ago.
Still, the consensus is that the headwinds won't be enough to trigger a contraction. 
"If somebody tells you there's going be a recession you have to ask them, 'What makes you think that?' And if you don't have an obvious imbalance you can point to, I'm not sure what the point is," JPMorgan Chase economist Jim Glassman said during a visit to South Carolina in September. "We know things can't get a whole lot better, because when you're at full employment there's a limit to how far you can go. So the risk is that something bad happens and you slip. But I really think it's way premature."
Prognosticators at the University of South Carolina's Moore School of Business shared a similar view for the state economy during their annual peek into the new year earlier this month.
"South Carolina has not escaped this trade war unscathed, but our economy remains on solid footing, and we expect to see positive growth in 2020, albeit at a slower pace," USC economist Joey Von Nessen said at the Dec. 3 event.
That's not to suggest it won't be an active year. Hardly.
Here's a sampling of some of the projected biggest economic newsmakers in South Carolina in 2020.
Plane talk
Boeing Co. will throttle back production of the 787 jets it builds in North Charleston and Everett, Wash., but the curtailment isn't expected to last long.
The embattled aerospace giant will trim the number of wide-body Dreamliners it rolls out to 12 from 14 a month, split between the two sites, largely because the trade war has hurt sales in China, which Boeing views as a crucial market.
The planemaker hopes the impasse will be resolved quickly, with the head of the 787 program saying the 14-per-month rate could be reinstated as early as 2021.
Meanwhile, incoming CEO David Calhoun, who starts Jan. 13, will be working to regain the trust Boeing lost with regulators, lawmakers, customers and passengers following two deadly crashes of its 737 Max. 
In addition, the local plant, along with the National Labor Relations Board, will be waging a legal battle with the International Association of Machinists to determine whether a disputed 2018 election should stand. At stake is whether flight-line workers at the South Carolina 787 campus will be allowed to  unionize.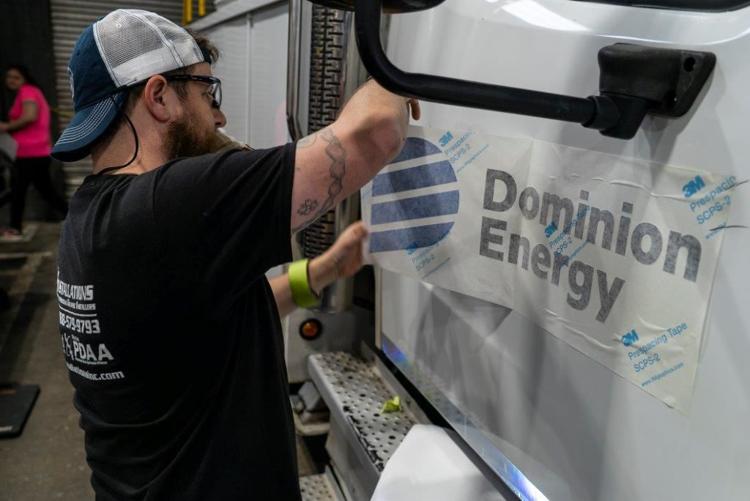 Rate case
Customers of the former South Carolina Electric & Gas will want to pay attention in the new year.
The reason: Dominion Energy, the Cayce-based utility's new owner, plans to file a new electric rate case with the seven-member S.C. Public Service Commission.
Dominion CEO Tom Farrell already has a time frame in mind. He's predicted the company will submit its request by May with a goal of rolling out the new rates to its 720,000-plus customers in the state on Jan. 1, 2021. 
The Richmond, Va.-based company isn't saying much beyond that, insisting that it's premature to comment on the specifics. But Farrell told investors in November that Dominion is "under earning" on its investments in South Carolina. So the odds of a reduction in Palmetto State power bills seem long at best.
Deep pockets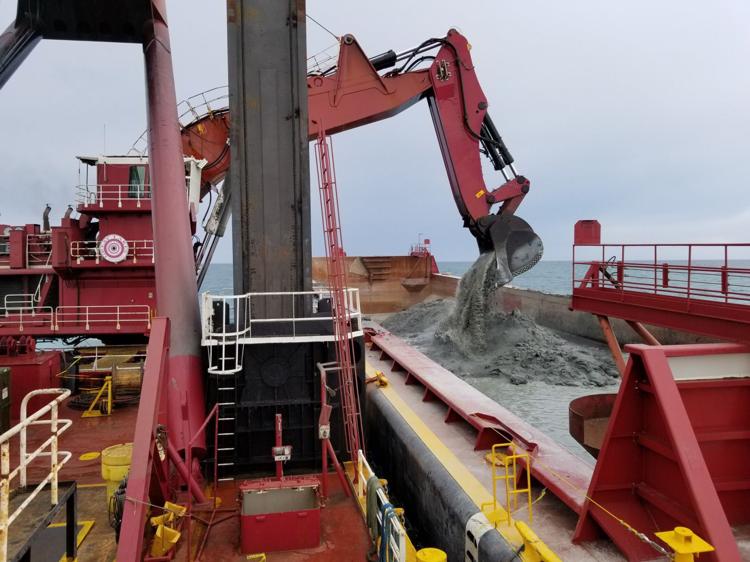 A multiyear plan to give Charleston the deepest commercial waterway on the East Coast will enter its final phases fully funded in 2020, with $138 million secured in the federal budget to finish the job.
The appropriation – signed by President Donald Trump just before Christmas – put the fundraising over the top for the $558 million Army Corps of Engineers-led project.
The goal is to dredge Charleston Harbor to 52 feet to allow supersized ships weighed down with as many as 13,000 containers visit the Wando Welch Terminal any time, even at low tide.
The authority will also look in 2020 to diversify the types of cargo it handles, with a focus on retail goods and tiny plastic pellets that make millions of consumer products.
"We really think next year we'll see some exciting things on the cargo base side ... So, trade war or not, we continue on the path that we have orchestrated," ports chief Jim Newsome said.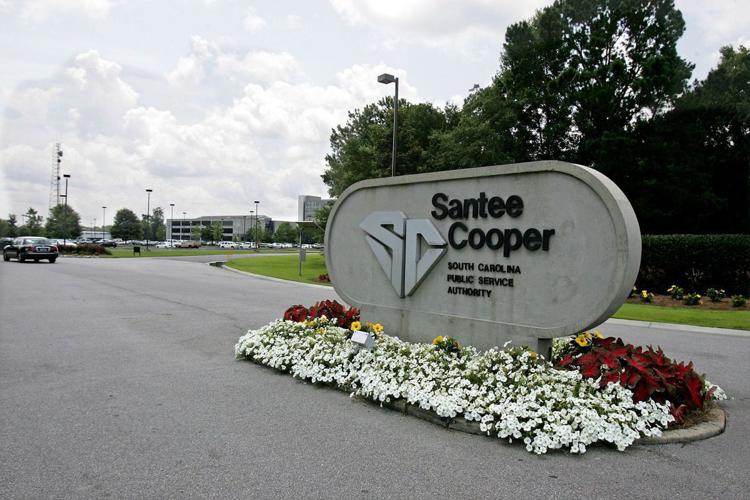 Utility bid-ness
Gov. Henry McMaster's campaign to sell Santee Cooper gained momentum in 2019, as the Republican helped convince the General Assembly to put the 85-year-old state-owned public utility in play.
The action will pick up considerably in 2020.
With the bids now in, state lawmakers will review three confidential offers in January. One will be from a company seeking to buy Santee Cooper outright. Another will be from businesses interested in managing the utility without owning it. The third will be a proposal from Santee Cooper's new senior management to keep the power and water provider under its current leadership.
The Moncks Corner utility has come under intense political scrutiny because of the debt it incurred from the failed V.C. Summer project. Depending on how the chips fall, it might not make it the whole way through its 86th year as an independent entity.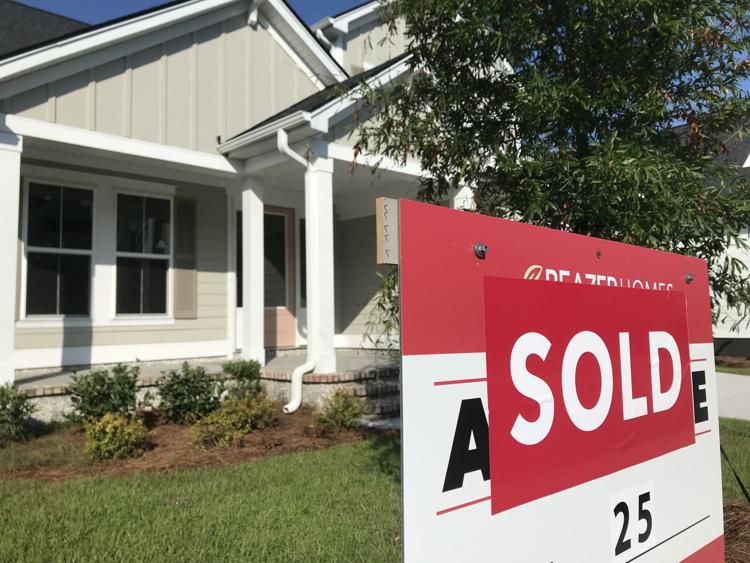 Home front
With the influx of 26 new residents a day, more housing developments will continue to rise in the Charleston region to meet demand, though activity could ease up somewhat along with the broader economy. 
Locally, the industry has several key fundamentals in its corner, including an abundance of jobs and more money flowing through the economy. Also, borrowing costs are expected to remain cheap by historical standards.
"Heading into 2020, low mortgage rates and the improving economy will be the major drivers of the housing market with steady increases in home sales, construction and home prices," said Sam Khater, chief economist for home-loan financier Freddie Mac.
The residential real estate business in Charleston is one to watch in 2020 and beyond, according to the National Association of Realtors. The trade group recently identified the area as one of 10 U.S. housing markets that are expected to outperform over the next three to five years based on employment opportunities, population trends and other factors. 
"Some markets are clearly positioned for exceptional longer-term performance due to their relative housing affordability combined with solid local economic expansion," said Lawrence Yun, the association's chief economist.
The distinction brings a potential downside for buyers and for affordability.
"Drawing new residents from other states will also further stimulate housing demand in these markets, but this will create upward price pressures as well, especially if demand is not met by increasing supply," Yun said.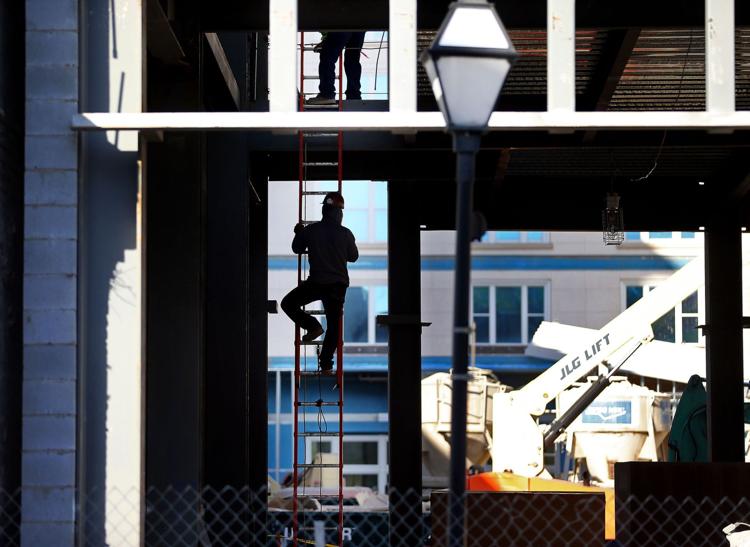 Tourism tensions
The push and pull between Charleston's thriving tourism industry and its residents isn't likely to abate in 2020. Each No. 1 ranking — the city is Conde Nast Traveler's best U.S. city for nine years and counting — has been accepted by locals with increasing amounts of trepidation. 
Hotels have been a flash point in that simmering debate, and that's not likely to change. The city adopted new rules in October intended to slow hotel development downtown, but people will continue to see properties, both "boutique" and large, open their doors in 2020 and for years after. 
Some projects, like a planned Meeting Street property that would be anchored by a 300-room hotel, were approved years ago but are just now starting to near the construction phase. 
New proposals have continued to trickle in as well, including two recent requests for 200- and 225-room hotels on King Street and Mary Street, respectively.
On issues from flooding to traffic, the visitor industry and local officials will continue to face questions about what the "tipping point" is for tourism, whether Charleston has reached it and how to better balance the quality-of-life needs of city residents with the demands of hosting more than 7 million guests a year.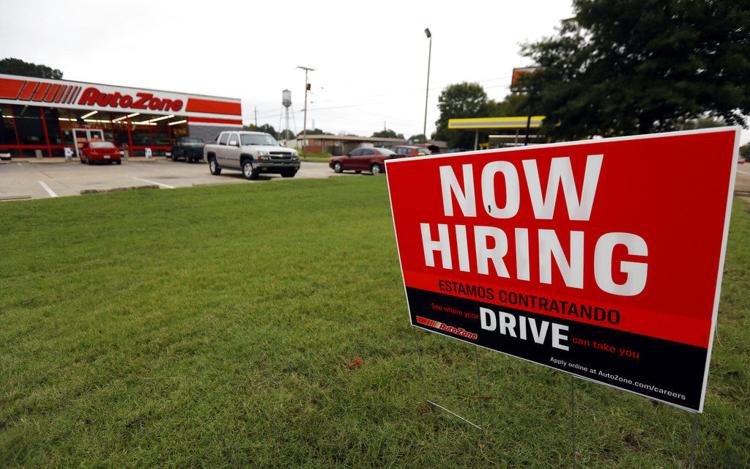 More labor pains
The percentage of people looking for work and not finding it is the smallest it's ever been in South Carolina. In November, the jobless rate sunk to 2.4 percent, the second-lowest figure nationwide. It was also the third record low in a row. 
But the number of adults either working or looking isn't as high as employers and officials want it to be. South Carolina has one of the lowest labor participation rates in the country, about 58 percent in November compared to the U.S. average of 63 percent.  
So the focus will shift to pulling more people off the sidelines to fill the tens of thousands of openings, said Dan Ellzey, director of the S.C. Department of Employment and Workforce.
In November alone, about 113,800 South Carolina unfilled positions were posted online. That was nearly twice the number of people who didn't have jobs but were actively looking.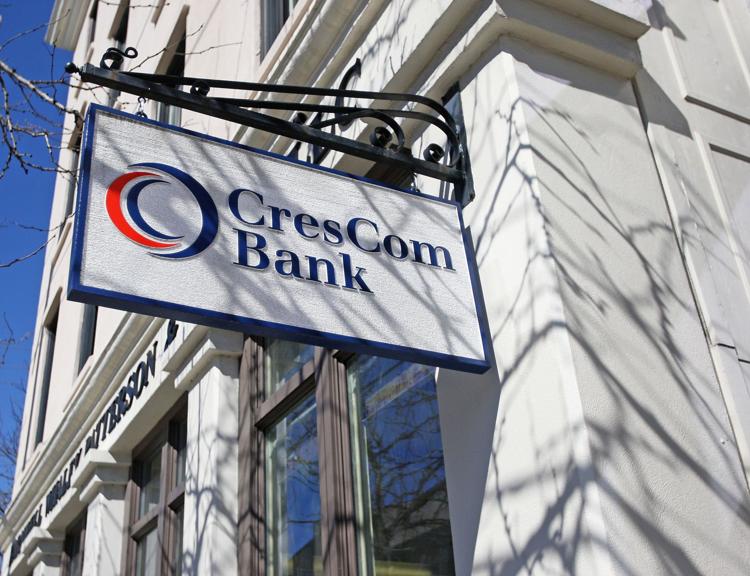 Bank notes
A startup that grew over the past two-plus decades to become one of the biggest financial institutions based in South Carolina is set to be swept up by the industry's merger-and-acquisition machine in 2020.
The Charleston-based parent of CresCom Bank expects its $1.1 billion sale to United Bank of Charleston, W.Va., and Washington, D.C., to be finalized by June 30. The deal will create a lender with about $25 billion in assets at roughly 200 branches in the Southeast and mid-Atlantic regions.
In recent years, CresCom had been in M&A mode as it expanded throughout its home state and into key North Carolina markets.
The lender started out as Community FirstBank in 1997 in downtown Charleston. It switched names in 2012 after it was merging with Crescent Bank, its Myrtle Beach sibling.
CresCom is now the second largest bank headquartered in South Carolina, well behind Columbia-based South State. Its parent decided to sell because because it felt it needed more financial heft in order to remain competitive in an industry where size seems to matter more and more. The deal will leave the Bank of South Carolina and newcomer Beacon Community Bank as the only two banks that call Charleston home.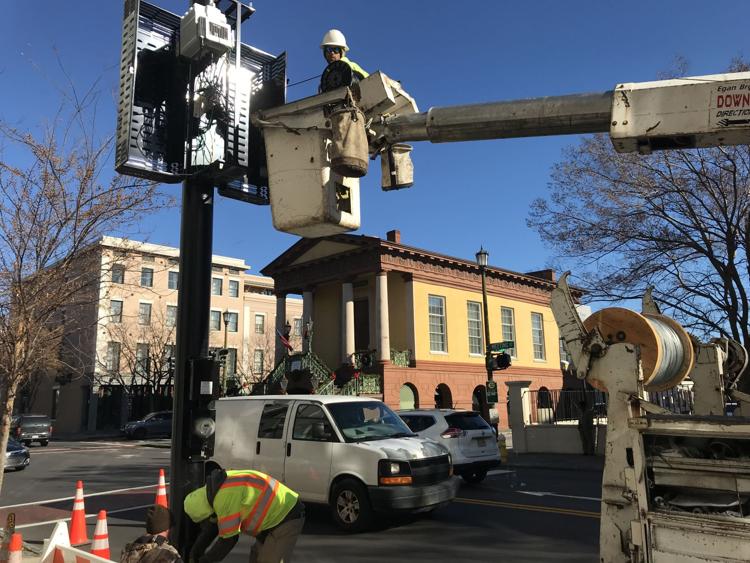 Getting up to speed
Telecommunications providers are promising an expansive rollout of the next big update to wireless technology in 2020, including South Carolina. 
The growing buzz about the arrival of 5G, which will bring download speeds 100 times faster than its predecessor, is closer to reality as telecom giants T-Mobile, Verizon and AT&T introduce plans anyone can purchase.
Businesses will likely be the first to buy access to the lightning-fast connections, as the cost of a 5G-equipped phone is still out-of-reach for many. 
But with Apple promising a 5G smartphone in 2020, the new personal devices should also gain in popularity in the coming year — and maybe even drop in price.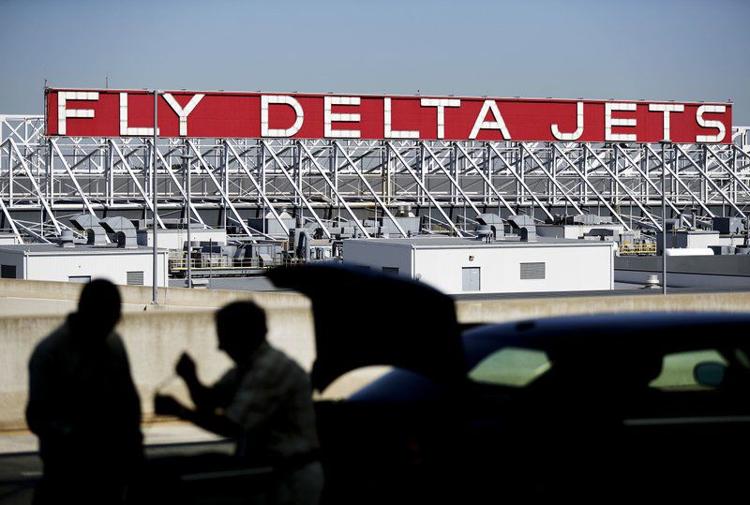 Boarding call
Delta has maintained a tight grip on the Charleston-Atlanta air travel market for decades.,
That could loosen slightly in 2020, when a formidable rival will seek a piece of the action, if only on a short seasonal basis.
Southwest Airlines will go head to head with Delta Air Lines by offering a daily flight to Hartsfield-Jackson International for three months next summer. The Charleston-Atlanta service runs June 7 through Aug. 10.
"It can't have anything but a positive impact on prices," said Gary Edwards, a liaison for Charleston International and the tourism agency Explore Charleston. 
Also, during the same three-month period, Southwest will roll out a new nonstop destination for local air travelers, with weekly Saturday service to and from Kansas City, Mo.  
The two new flights will help further boost passenger volume at Charleston International, which expects to handle 5 million travelers for the first time in 2020, up from about 2 million in 2010.