Imagine trying to summarize your life in a single logo that can be put on a T-shirt.
Vietnam War Navy bomber pilot Bob "Willard" Williams of North Charleston agreed to the challenge recently. He spent a couple days before Christmas in a small room aboard the Yorktown shuffling through his memories.
The defining memory for Williams was July 29, 1967. A plane on deck of the aircraft carrier Forrestal accidentally fired a missile that hit a fuel tank, causing a fire and series of explosions that killed 134 sailors and destroyed 21 aircraft, including the one flown by future Arizona Sen. John McCain, who escaped the fire and was shot down three months later.
Williams was sitting in an A6 Intruder waiting for takeoff when the explosions started. A hole was blown in his wing before he jumped out to help others.
"I do not wear the mantle of a hero," Williams said. "All gave some; some gave all."
Williams and graphic artist Andrew Barton came up with "Fated to fly" — a childhood dream, a lifelong career, a story of survival, a metaphor for aspiring to something beyond your everyday experience.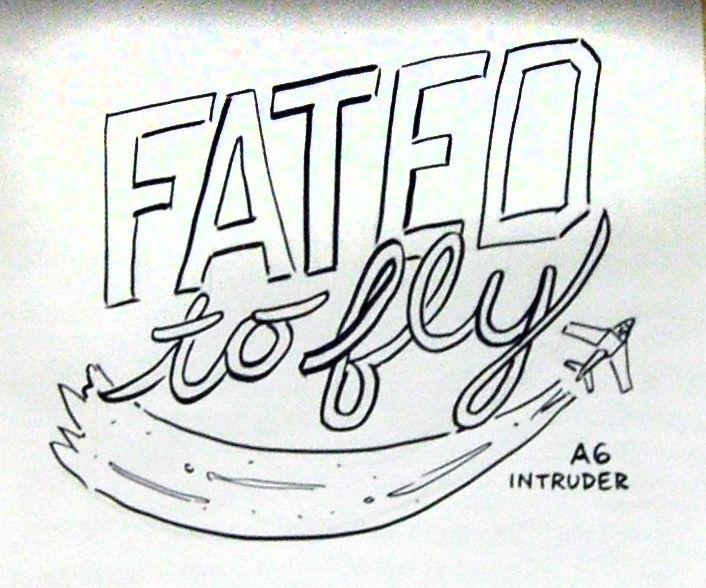 The result will become part of a collection from veterans around the nation.
The project, called "50 States: Veterans + United," is the effort of Michigan artist Tyler Way and Navy veteran Michael Hyacinthe. They formed a nonprofit organization called [Has Heart] to help veterans bridge the communication gap with civilians.
The images will be displayed in an art show and put on clothing by Chantilly, Va.-based Alpha Industries, a seller of military-style apparel.
Musing over his memories for the image, Williams said people sometimes ask him if he thought the Vietnam War was right.
"You have to think it's right (at the time)," he said. "I've thought about this over the years and never really come up with a good answer. It's survival."
He was taught to compartmentalize, to focus on the mission, the building that was the target and not the people inside. 
Pilots were shown a training video called "Sex and the Naval Aviator." The provocative title was just to get their attention. It was really about how to keep their minds off what they were doing.
Williams became a commercial pilot while continuing to serve in the Navy Reserves, moving around the country until he ended up in North Charleston. He is a frequent volunteer at the Yorktown at state-owned Patriots Point, one of South Carolina's biggest visitor attractions.
His second choice for a T-shirt slogan was this one: "No one wants peace more than those fighting the war."