After losing out on millions in revenue during Hurricane Florence, South Carolina's visitor industry is putting its faith in the fall. 
The season has been called the coastline's "best kept secret," but targeted marketing efforts are working to ensure the word gets out. 
Through October, the state Department of Parks, Recreation and Tourism will be directing about 70 percent of its marketing budget toward promotions for South Carolina's coast in an effort to regain some revenue those markets lost as the storm lurked offshore last month. 
And though parts of the Grand Strand are still waiting for floodwaters to fully recede, Myrtle Beach Area Chamber of Commerce CEO Karen Riordan said she thinks the area can "rebound quite nicely." 
Riordan said she hopes educating visitors about fall travel deals will help motivate people who put their trips on hold to still come to Myrtle Beach.
"We don't want them to write us off," she said.
Bolstering fall tourism is a focus throughout the state. In addition to lower prices for lodging and transportation, festivals and other special events aim to bring in visitors past peak season. 
Tourists along the coast can take ghost tours in Beaufort or watch a marsh tacky race in Yemassee. Upstate travelers can listen to "mountain music" in Campbello or pay a visit to the aptly named Pumpkintown (yes, that's a real place). 
Visitors to Charleston are invited to pick pumpkins at Boone Hall in Mount Pleasant or participate in the Preservation Society's 42nd annual Fall Tours, starting Oct. 4.
New this year is a tour highlighting award-winning homes and the first "Spirits Among Us" tour. Just a few days before Halloween, the one-time event promises to introduce guests to some of the Holy City's notable specters. 
A ranger changer
South Carolina's State Parks Service has a new top director. 
Paul McCormack, a Massachusetts native and longtime Lowcountry resident, accepted the role after serving several months as assistant director.
The Citadel graduate has also worked as a ranger and assistant manager at Myrtle Beach State Park, manager at Paris Mountain State Park and chief for the Sandhills region. 
His predecessor, Phil Gaines, retired in August. Gaines started his career as a junior park ranger at Kings Mountain State Park in 1982, and, in addition to serving as the department's head, managed several parks including Lake Wateree, Dreher Island and Santee. 
Duane Parrish, director of the S.C. Department of Parks, Recreation and Tourism, wrote a statement in praise of Gaines's 37 years with the agency. 
"He's leaving behind a Parks Service that's in far better shape than how he found it, and an enterprise of work worth doing," Parrish said in the statement.
McCormack isn't the only ranger to replace a veteran in a leadership position. Of the Park Service's 46 uniformed managers and chiefs, 30 have been in their jobs for less than a year.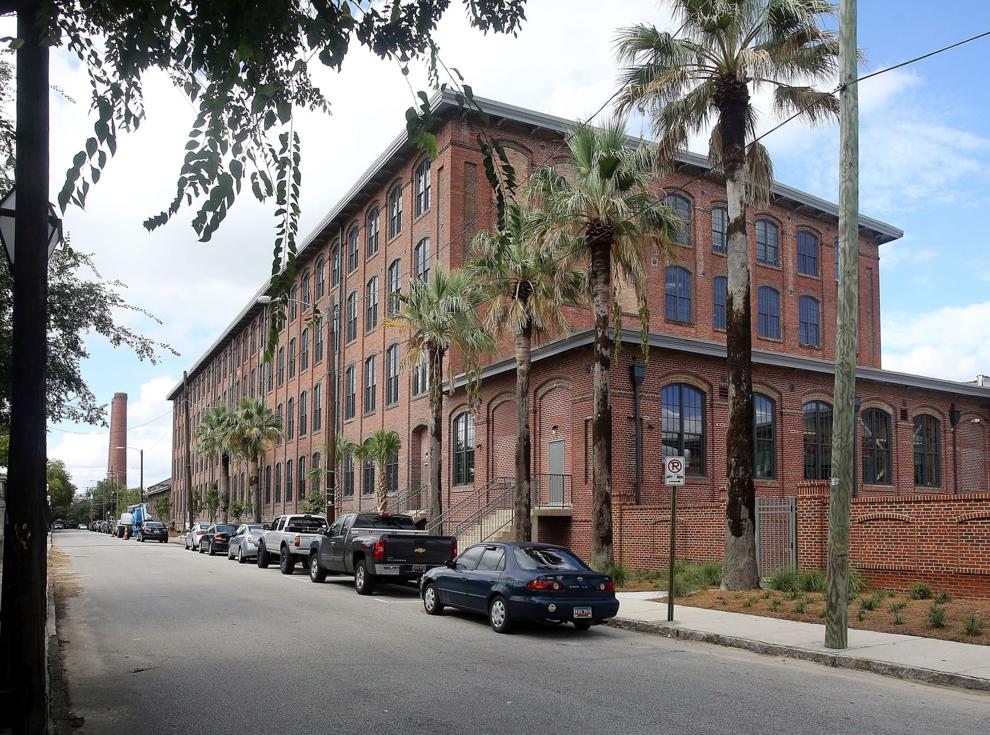 Help wanted
Explore Charleston, in partnership with the Charleston Area Hospitality Association and the Greater Charleston Restaurant Association, will be hosting a job fair this month.
It takes place from 9:30 a.m. to noon on Oct. 9 in the Cedar Room of the Cigar Factory at East Bay and Columbus streets in downtown Charleston.
Hotels including Belmond Charleston Place, Planters Inn, The Restoration and the DoubleTree Hotel & Suites in the Historic District are seeking employees for immediate openings. Restaurants such as Fleet Landing and hospitality group Indigo Road also plan to participate. 
Job seekers are encouraged to dress professionally and bring copies of their résumés.  
Timbers Kiawah Ocean Club & Residences, the first multifamily vacation property on Kiawah Island, is also seeking staffers. The property, which is set to open in October, is hiring for 15 positions, including concierges, housekeepers, bellmen and other service positions.
The Charleston area's hospitality industry has been hit particularly hard by the tightening labor market. The statewide jobless rate dipped to its lowest point on record in August, falling to 3.4 percent. The figure for the Charleston area was 3.1 percent.