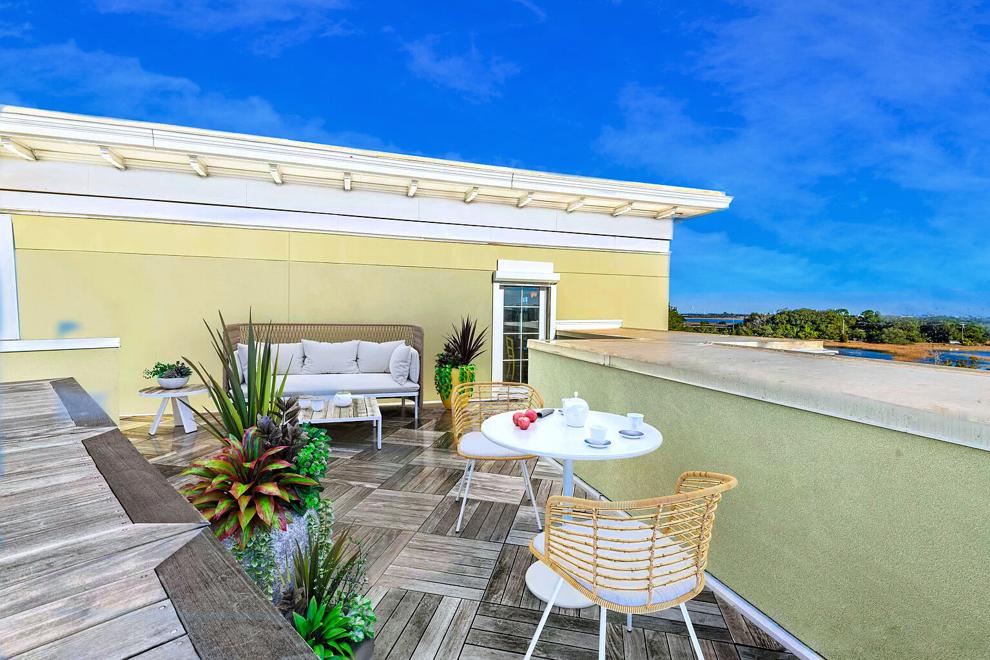 West Ashley is experiencing a renaissance of sorts with the areas closest to downtown becoming hot and trendy with burgeoning price tags. The featured listing being offered for sale in the condominium complex known as 498 Albemarle Road is a prime example then of a property ripe for the picking. Anyone familiar with the Charleston market is aware of how fast the area is growing. In fact, the World Population Review cites it as one of this country's fastest growing cities. "The greater Charleston area has one of the highest growth rates in America as more people move from surrounding counties to enjoy the city's rapidly improving economy." Referencing new census estimates, the resource goes on to say that the Tri-County area that includes Charleston, Dorchester, and Berkeley Counties "was the 12th fastest-growing metro area in the U.S."
All of this is to say that with population numbers climbing and housing opportunities dwindling — demand is outpacing supply right now with available properties sometimes lasting just hours on the market before being snatched up, in some cases, sight unseen — a well-priced, well-positioned property is nothing short of a hot commodity these days. And that is precisely what the penthouse unit at 498 Albemarle Road 502 is.
Luxury without the price
"Picture a private, secure building with locked parking; a huge Club Room for parties and events available to residents; a state-of-the-art fitness center with a sauna overlooking the pool; and a near-downtown location on the water that's truly 'lock-and-leave,' meaning nothing to do when you leave — just go and have fun — and when you return, your home is secure and everything's working perfectly; even your mail is collected," says listing agent, Duval Acker, with Carolina One Real Estate, who fully understands the unit's appeal and the location's value. She adds that "it's wonderful for travelers who are in and out. This is a very stable building with folks who genuinely love living here."
In fact, the sellers fit that exact profile using it as a part-time residence during regular trips to the Holy City. "We loved driving from Florida to Charleston to stay in our condo as often as possible," they said, adding, "we made many friends in the building and were proud Charlestonians!"
Others to whom the property would appeal include "single professionals, especially those who work downtown, couples, frequent travelers, empty-nesters and down-sizers, or anyone who enjoys living alone would find a comfortable community here," describes Acker.
She states that the monthly homeowners' association fee "includes everything necessary for living in style such as water, landscaping, exterior maintenance, all exterior and flood insurance," and that the property manager is "very responsive.
"All you need to add is electricity at $50-60 per month and cable for easy, streamlined living," said Acker.
Additional perks include landscaped grounds and a gorgeous outdoor pool area with an extensive, beautifully furnished pool terrace. Rounding out the condominium's overall quality, Acker explains she understands "the minimum lease term to be six months in duration. This assures the stability and responsibility of both the owners and renters. Overall, there are only 12 renters in 64 homes, so, it's mostly occupied by invested and caring homeowners."
Unique property
When considering what makes this specific condominium special, we begin with the fact that it is the penthouse. With that comes an unmatched caliber of outdoor living that, according to the listing agent, "no other home at 498 Albemarle offers. No other homes have these outdoor spaces which makes comparisons impossible, really."
A private balcony and rooftop terrace create stunning opportunities for outdoor living that are perfect for enjoying privately or entertaining family and friends. Add to that a light-filled interior with an abundance of windows offering world-class views, and a ceiling height that tops out at over 9' tall. Duvall reiterates again how the unit "is well-priced given the features that cannot be duplicated in any other home here."
The one-bedroom, one-and-a-half-bath, 1,477 square-foot penthouse boasts huge, open interior spaces with a gas fireplace in the living room. A separate pantry adds additional storage to a generous kitchen with granite countertops overlooking a bright, sun-drenched breakfast room. Flanking the entry is a powder room, while off the combined living, kitchen and dining areas is an oversized bedroom that easily accommodates a king-size bed with room for a seating area or desk. There is a spacious walk-in closet, en suite bathroom with a deep-soaking tub, large shower, and double vanity, along with a private door to access the scenic balcony.
Location, location, location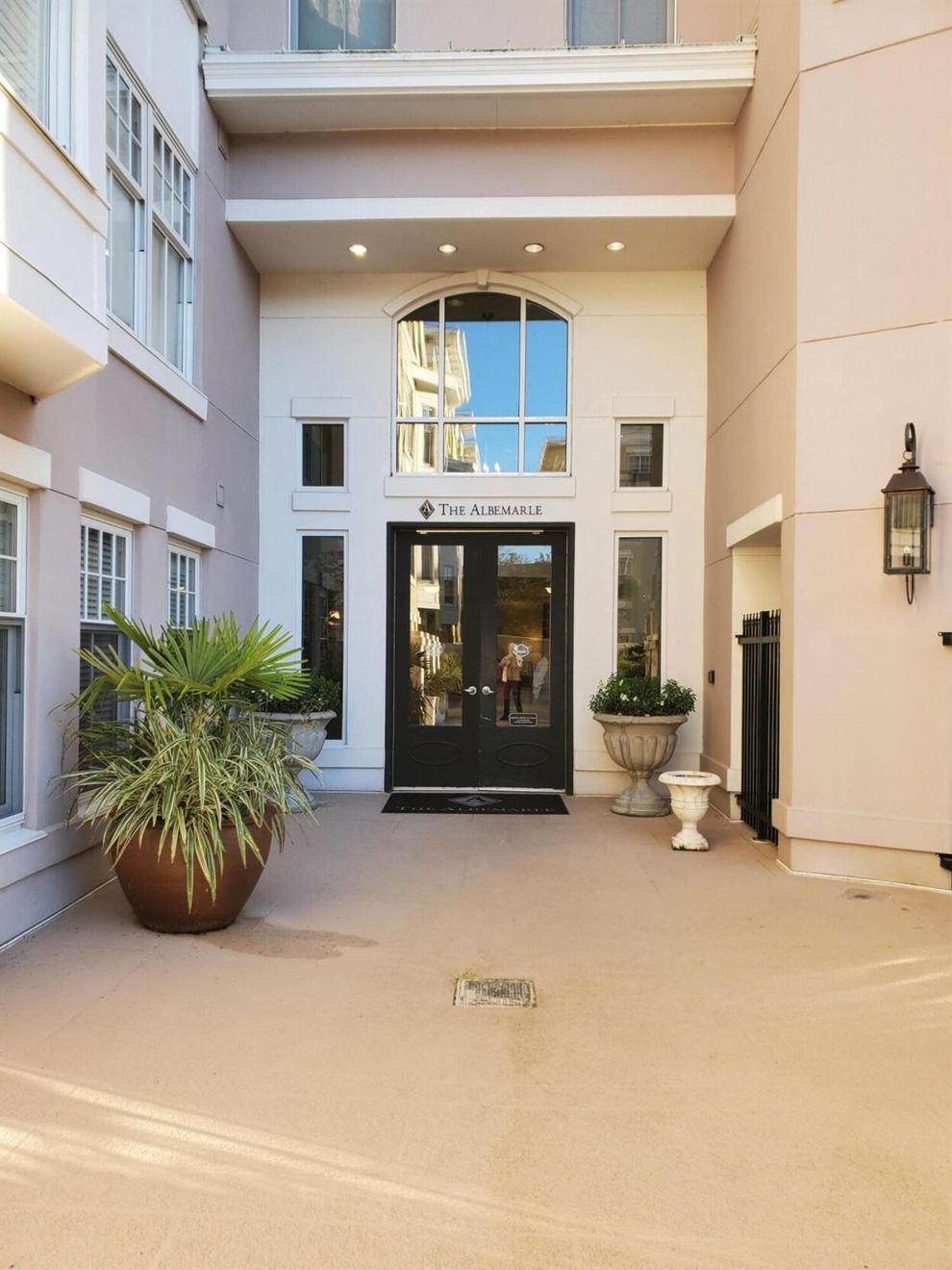 Traffic is a conversation starter in and around Charleston these days. As the city and surrounding areas continue to grow, it is a headache and fact of life that many locals and transplants alike have come to know and begrudgingly expect. Which is why this location is so attractive given the proximity to downtown and points all around. Add to that a water view with luxurious amenities, and you have what could be yours in this penthouse unit. Just ask Acker, who confirms that there are "no traffic issues going out and coming home here!" She also said that not only is it minutes to downtown but also to "dining, shopping and interstates."
Well-suited for a number of buyer demographics who might be attracted to the lifestyle that both the property's competitive price-point and physical characteristics afford, this condominium's listing is not expected to languish on the market for long. Instead, movement is likely to be swift with interest among qualified buyers high.
With a price tag below a half-million dollars for a waterfront location near downtown Charleston's exclusive — and more expensive — peninsula, this spacious and stunning penthouse is the perfect acquisition for anyone seeking a carefree lifestyle in a great location at an exceptional price.
According to the Multiple Listing Service, the unit is currently being offered for sale at $445,000.
***
AGENT SPOTLIGHT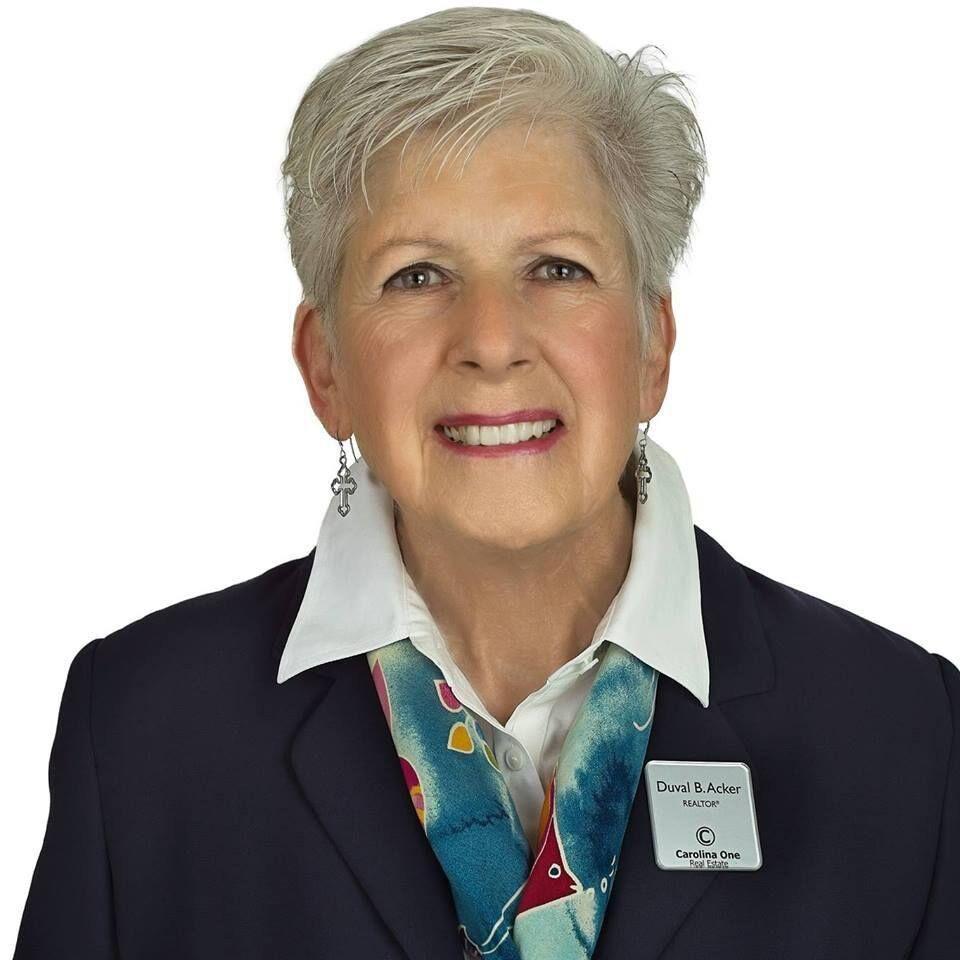 Duval Acker
Carolina One Real Estate
843.693.0690