Few places evoke a feeling like Daniel Island. From the moment you exit off Interstate 526, beauty surrounds you.
A Palmetto tree canopy greets you, followed by manicured lawns, rolling green spaces, and streets that are meticulously adorned with seasonal flora, annuals, and perennials. These are just part of the elements cementing the vibe of this resort-like setting. Add to them not one but two nationally ranked golf courses at Beresford Creek and Ralston Creek, and you have the perfect backdrop for a residential oasis.
The lifestyle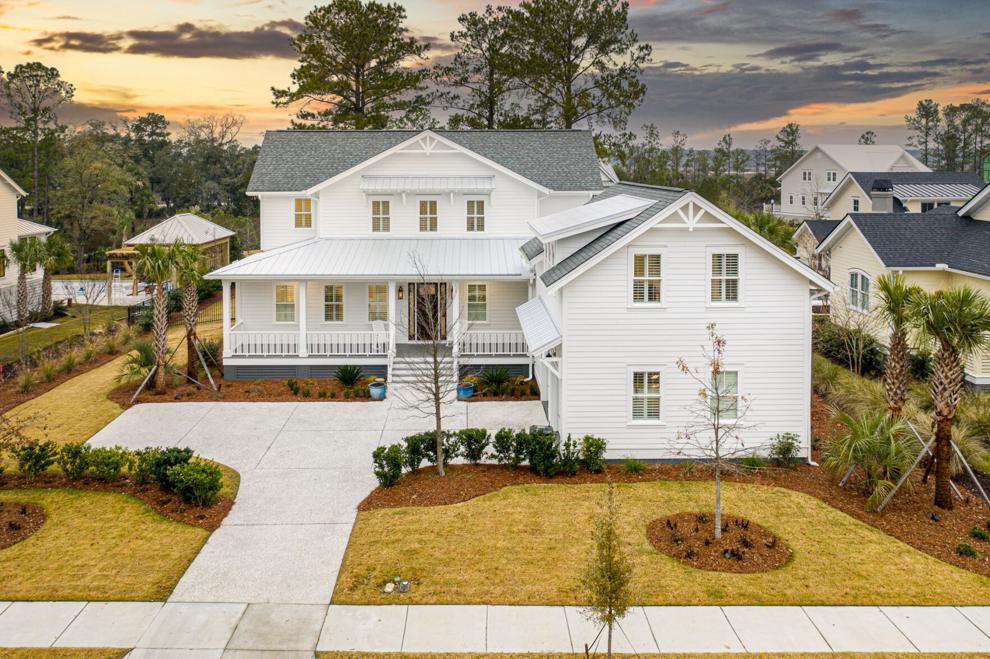 The lifestyle is reminiscent of a chic, bygone era; a feeling of sophisticated glamour that one might associate with the late Slim Aarons. The famous photographer known for capturing "attractive people doing attractive things in attractive places" would find himself right at home with plenty of subjects here. It is well-heeled, well-traveled, yet full of approachable Southern Charm; a place where everyone is welcome with housing options suitable for every stage of life. There are singles, professionals, couples without children, and families with young children comingling with retirees.
Rounding out Daniel Island's offerings are safety, top-ranking schools, and a thriving business district complete with services, shopping, dining, and entertainment. Residents can easily live out the virtues of shopping local and supporting small businesses without ever even traveling off the island. Doing so is easy.
And, while all the areas surrounding Charleston are convenient, the proximity to Downtown Charleston may be one of Daniel Island's best assets. A short drive is all that separates the tony, modern island from the history and architecture of a top tourist destination.
Realtor Jacqueline Dinsmore of Carolina One Real Estate elaborates on Daniel Island's appeal. She describes it as "a perfect melting pot of backgrounds and ages."
"You have people from all over the country at all stages of life who move here and just embrace the southern lifestyle and culture. It is resort-type living, but the fabric of the community is so strong. People care for each other here. They look out for each other," she said.
The custom home
Dinsmore is the listing agent for a beautiful single-family home at 208 Brailsford Street in Ralston Grove. The stunning white home has five bedrooms and five baths, and 3,882 square feet of designer space surrounded by a manicured lawn and large backyard.
Approaching the house, the driveway provides ample parking space for several vehicles and a spacious two-car garage with an epoxy floor. A gorgeous porch graces the full-length of the front of the structure, inviting all to linger outside.
Upon entering, an office occupies a space to the left while a staircase leading to the second level faces it on the right. The foyer then leads to a generous, open living area flanked by built-in bookshelves and a fireplace on one end, and the kitchen and dining room on the other. A glass wall of French doors and windows overlooking the backyard is straight ahead. Finishing out the downstairs footprint is a first-floor master bedroom, chef's kitchen with two pantries, and a mud/laundry room.
The remaining space upstairs includes four bedrooms with a separate back staircase, a feature that is a favorite of the current owners, and leads to a guest or media room. The wooden wall in that room adds an element of visual interest with a cool pop of texture against the neutral, white palette.
Built in 2020 by Gas Lantern Custom Homes, the like-new home boasts superb architectural details throughout that lend themselves to a crisp, clean-line aesthetic of understated luxury.
Dinsmore points out several features that make the home so attractive to buyers, highlighting the wide flat lot as being one. Another, she adds, is the outside — "a perfect canvas to recreate a backyard oasis which is hard to come by on Daniel Island."  The home's L-Shaped floorplan and neutral but high-end finishes appeal to a broad base of buyers at different stages of life.
"I love the warmth of the house and the utter efficiency in the design," said Dinsmore. "I helped the current owners secure it pre-construction, and it is really fun to see how it all came together."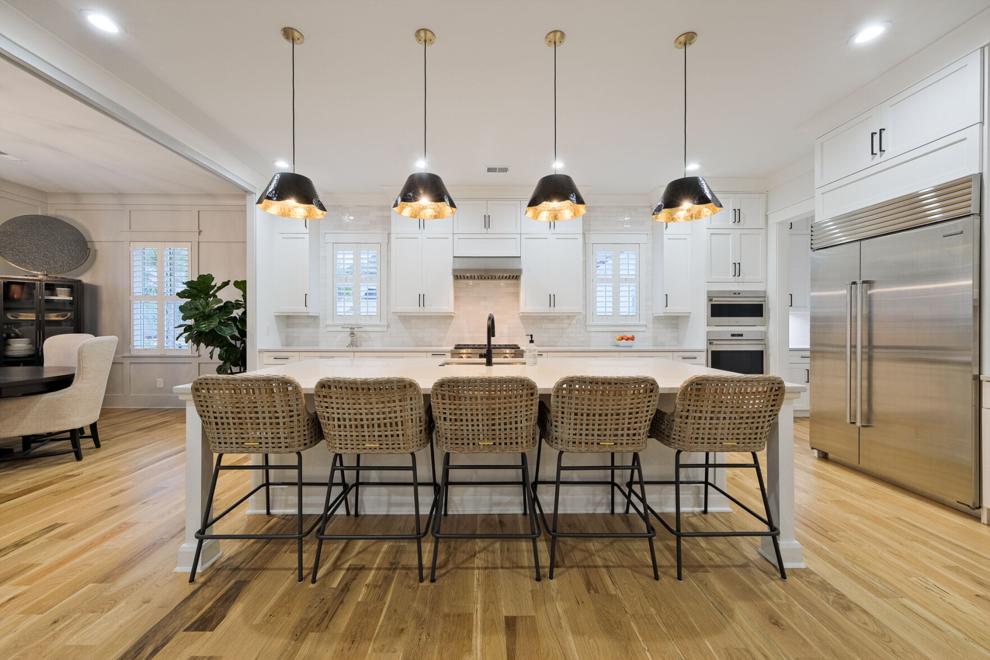 Add all of that to Ralston Grove's neighborhood niceties. "Ralston Grove has become a little community unto itself within Daniel Island Park. They do a lot of social gatherings in the pocket park in the center of the section, including happy hours, tea lighting ceremonies at the holidays, festive gatherings and picnics," said Dinsmore.
The market on Daniel Island
Interest in this and other properties on Daniel Island is swift with most moving quickly, sometimes just hours after hitting the market. Buyers are making purchases virtually and sight unseen. Dinsmore said that there is an uptick in cash transactions, however, as she explained, "With interest rates so low more and more are using financing, regardless."
Her experience with Daniel Island buyers is that many of them have been coming from out-of-state — New York, New Jersey, Connecticut, Northern Virginia/District of Columbia area, and California, with frequent buyers from Atlanta as well.
"Pricing, market knowledge, and off-market intel is what we provide value-wise," said Dinsmore. "Buyers are having to make offers in minutes, sometimes virtually, and if you do not have a realtor who knows what they are doing and can guide you in confidence with your utmost trust, this market is tough. Likewise, it is easy to under or overvalue your home."
Daniel Island blends glamor, beauty, and ease of living in a picturesque, storybook setting.
208 Brailsford Street is everything you would expect and more in a community of this caliber. The custom stunner offers a functionally exquisite interior, immaculate exterior and resort-style amenities, all within one of the Lowcountry's most desired and thriving communities.
The home at 208 Brailsford Street was listed for $1.825 million. As of January 13, 2021, the property was under contract.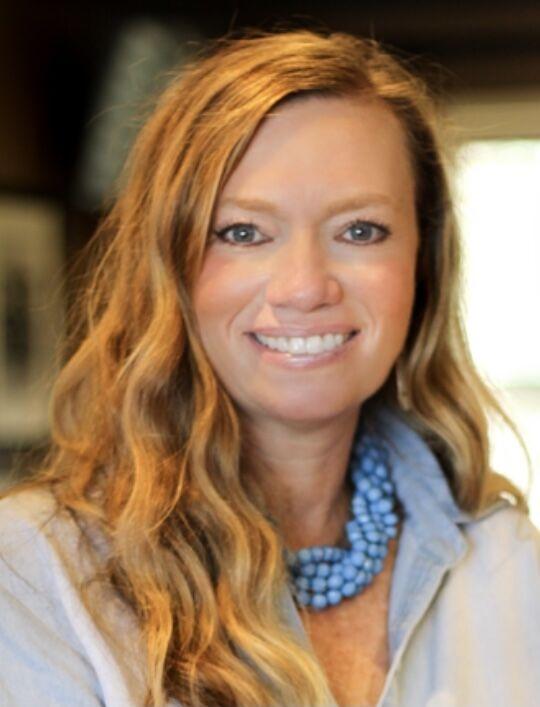 AGENT SPOTLIGHT:
Jacqueline Dinsmore
Cawood Dinsmore Group
Carolina One Real Estate
973.886.0357