For a truly local Charleston experience while you're in town for the Cooper River Bridge Run, check out the bands and venues that we know well. As a budding music scene, Charleston has a handful of bands on the brink of breaking out and a wide variety of underground artists who thrive in local venues.
The Jimmy Buffett concert on Friday night at the North Charleston Coliseum is sure to draw a crowd, but if you're looking for the best of local music during your stay, we've got a few concerts and nightlife activities that reveal the true sounds of Charleston. 
The Royal American
One of the most iconic downtown rock clubs for local music, The Royal American at 970 Morrison Drive is a must-go spot while you're in town. Friday night, if you're looking to catch some tunes before the race, the eclectic venue with an outdoor patio and cornhole space will host a $5 psychedelic show featuring Dakota O along with Peyote Coyote, The Iceman Special and Camel Blues Band. It's going to be a little trippy. 
If you're looking for a post-race concert, then The Artisanals, a breakaway from successful touring Charleston project Susto, is playing at The Royal American. The indie folk rock band will be joined by Dylan LeBlanc, Americana singer/songwriter from Louisana. Doors open at 7 p.m and tickets are $10. 
The Windjammer
If it's beachy vibes you seek, then the Isle of Palms might be a solid destination to catch some local tunes as well. The Windjammer, a beach venue founded in 1972 at 1008 Ocean Blvd., will be hosting two acts with Charleston ties at 9 p.m. on Friday night. Page MacKenzie, a now Nashville singer/songwriter originally from the Holy City, is returning to her hometown for a country performance. She'll be joined by local soulful blues rockers Jump Castle Riot for a high-energy, guitar-wailing set. Tickets are $7 at the door. 
Surf Bar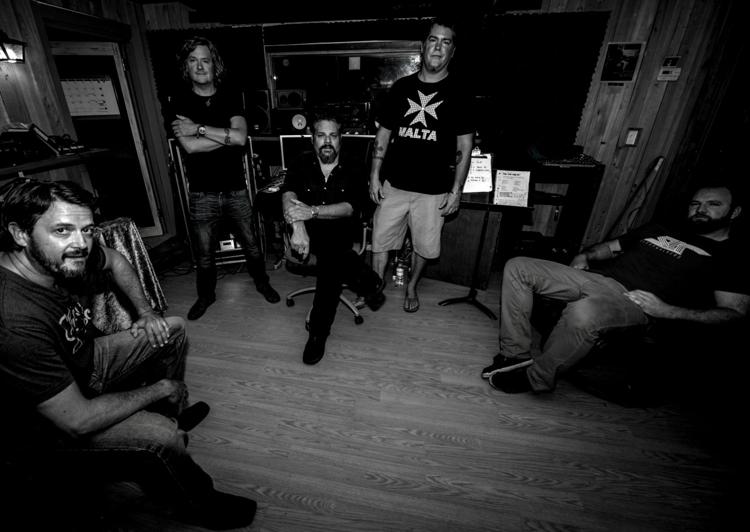 Get a taste of the variety of Charleston beaches during your stay in town with a visit to Folly Beach. Whether you're staying there for the duration of your vacation or looking for a beach bar to hang, Folly is a favorite place for sun-soaked daytime bliss and breezy nights by the shore. Surf Bar at 103 West Cooper Ave. will be hosting local Americana band Ashes of Old Ways at 10 p.m on Saturday night. 
Purple Buffalo
To celebrate Fresh Tomato Day, which also happens to be the Saturday of the Bridge Run, local experimental funk, rock and jazz band tomatoband will be throwing a tomatofest at one of Charleston's up-and-coming music venues, The Purple Buffalo at 2702 Azalea Drive, North Charleston. There will be local tomato farmers, live tomato painting and of course music from tomatoband, along with Americana duo Finnegan Bell, blues band Logan and the Kidders and funk number Fusion Jonez. The festivities kick off in the afternoon at 2 p.m. for $5. 
Tin Roof
West Ashley has a small-cap venue of its own at 1117 Magnolia Road that hosts local shows. There will be two shows featuring Charleston artists on the weekend of the Bridge Run. Friday night, local rocker Dylan Swinson and Charleston high-energy pop rock band Silent Twin will be playing with Georgia indie rock band Choir of Babble and Savannah duo Machine Dreamz at 10 p.m.
If you don't feel like staying out that late before the run the next morning, don't fear. There's another $7 show at the Tin Roof at 9 p.m. on Saturday, featuring Charleston pop and hip-hop duo sensation 2 Slices along with lo-fi post-punk M is We and blues rock band Youngster, which was featured in a recent Foster the People music video. 
Firefly Distillery
If you're staying farther off the peninsula and don't want to battle the downtown madness, then it might be ideal to head back out of town after the run to the Firefly Distillery at 6775 Bears Bluff Road on Wadmalaw Island. The beautiful space of spirits, known for its sweet tea vodka and moonshine, will have a close-to-home band playing on Saturday night. MYFEVER from Atlanta will be showcasing a slice of the Southeast music scene at 7 p.m. 
Bummerville Amphitheater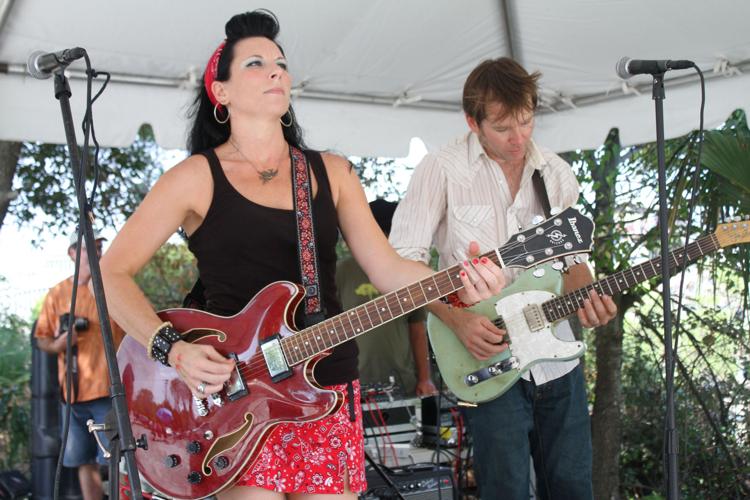 Another off-the-peninsula concert that will be happening over the weekend is the Bummerville Blues Bash in Summerville at the Bummerville Amphitheater, 121 W. Richardson Ave. Singer/songwriter and queen of the slide guitar Skye Paige and blues musician Ross Bonn will be performing on Friday night, starting around 7 p.m. Picnic baskets and lawn chairs will be welcomed at the outdoor venue on the first night of the Flowertown Festival. 
North Charleston Coliseum & Performing Arts Center
For something a little more orchestral, the North Charleston Performing Arts Center at 5001 Coliseum Drive will be featuring the local strings, hums, blasts and beats of the Charleston Symphony Orchestra. But it's not just any symphonic show. The orchestra will be performing the "Harry Potter and the Chamber of Secrets" soundtrack live while the movie is screened at 7:30 p.m. on Saturday and Sunday. Tickets are between $35-$85.