Just shy of 40 weeks ago, The Post and Courier food section set out to chart the course of restaurant recovery.
At that early point in the pandemic, it wasn't certain that restaurants would ever fully recover. Although many Charleston area restaurants had opened their dining rooms, diners in those pre-vaccination days still balked at the very real risk associated with congregating indoors.
And while the Independent Restaurant Coalition was lobbying vigorously for government grants, there was no guarantee of federal support with control of the White House and Congress still at stake.
Even so, every restaurant owner with hopes of making it through the crisis had to choose a survival strategy.
To showcase those different approaches, the Next Round column weekly focused on one restaurant determined to operate much as it did before the pandemic, one restaurant that modified its operations, one restaurant that remained closed and one restaurant that never got the chance to open.
Spoiler: All four restaurants are now either open or on the cusp of opening, a feat that The Post and Courier is celebrating on June 22 with a subscribers-only dinner at Chasing Sage. But in the meantime, here's a recap of how Vintage Lounge, Butcher & Bee, Harold's Cabin and Chasing Sage got from there to here: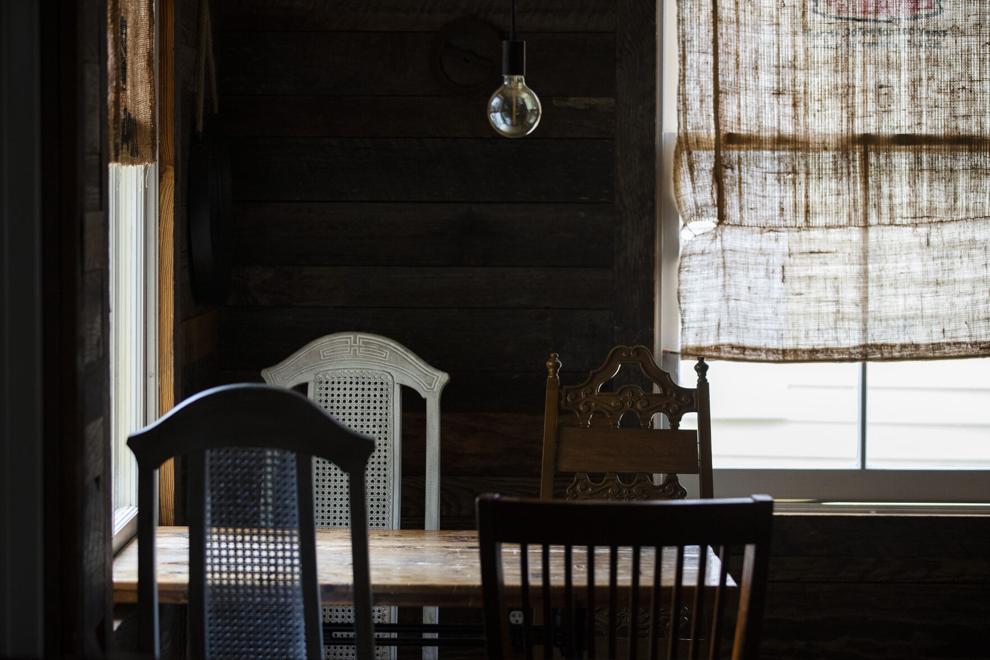 Harold's Cabin
Opened: 2016
Closed because of COVID-19: March 28, 2020
Reopening (projected): July 2021
Status when the series began: Closed
SEPTEMBER 2020: Harold's Cabin's coziness was an integral part of the West Side restaurant's charm until COVID-19 came along, turning closeness into potentially lethal behavior. Owner John Schumacher suspended to-go operations, a tepid attempt to clear out a cooler stocked for night after night of normal business, when a worker was exposed to the virus.
In September, he wasn't sure what would have to happen for him to feel comfortable swinging open the doors again.
"A vaccine certainly is part of it, but lots of folks aren't comfortable with a vaccine," he said. "It's just not the same if people don't want to come inside and spend money."
OCTOBER 2020: An active member of the Independent Restaurant Coalition from the start, Schumacher believed the bill then known as the RESTAURANTS Act was crucial to restoring restaurants, especially since so many owners weren't able to obtain loans through the Paycheck Protection Program.
By the time that Schumacher's first-round application was processed, all the loan money was gone.
With his hopes hinging on Congress and the voter turnout it would likely take to shift its control to Democrats, who favored funding restaurant recovery, Schumacher signed on to work the polls.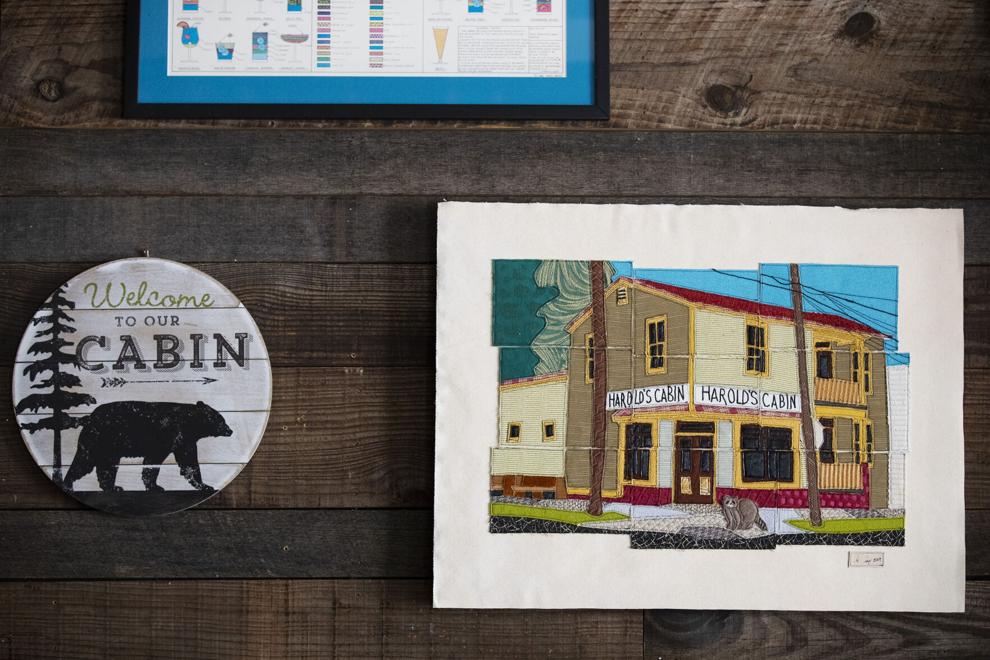 NOVEMBER 2020: With the list of statewide COVID-19 cases growing longer and the days getting shorter, it was hard to muster much enthusiasm in November. The best Schumacher could manage when contemplating the virtual alternative to his family's standard big Thanksgiving dinner was: "Better to have a Zoomsgiving than an ICU Christmas."
DECEMBER 2020: "I've found the pandemic has taken my pie baking enthusiasm to a new level," Schumacher reported after baking pies filled with blueberries, peaches, figs and North Carolina apples.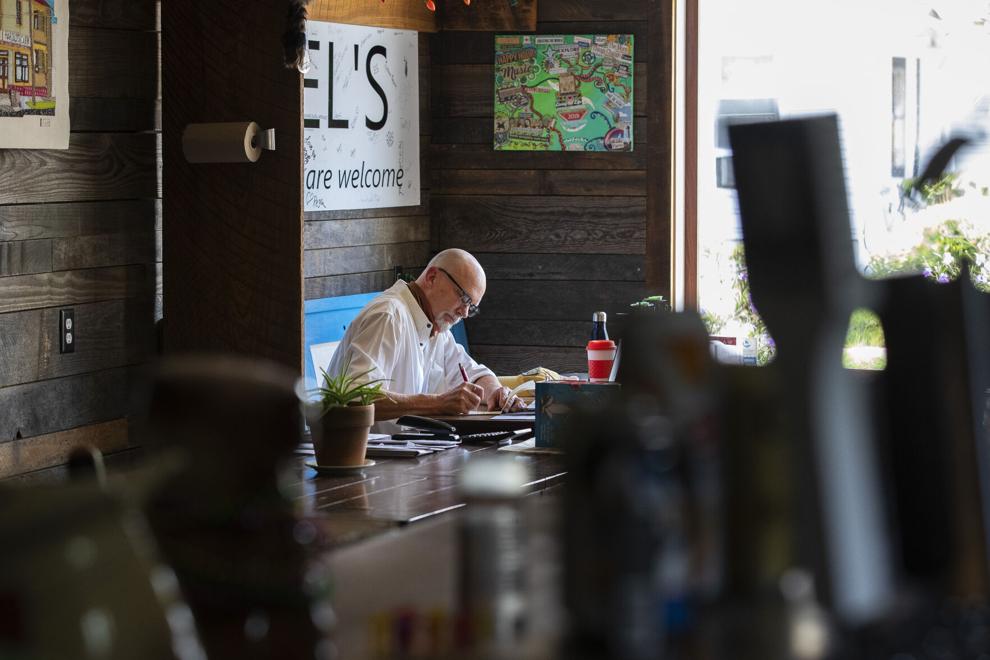 JANUARY 2021: South Carolina in December started vaccinating its most vulnerable residents, but public health experts and elected officials despaired over the program's slow rollout. Schumacher shared their concerns: By his math, widespread immunity wasn't even a speck on the horizon.
FEBRUARY 2021: A version of the Restaurants Act, allocating $120 billion to restaurant relief, on Feb. 5 was introduced in both the U.S. House and Senate with bipartisan support. "Sometimes blowing into a megaphone for 10 months has a chance to make a difference," a gratified Schumacher said.
MARCH 2021: Around the time that Schumacher's mother received her second vaccine shot, the lights came back on at Harold's Cabin. Not for long and not for regular customers: The restaurant was borrowed for a television shoot that Schumacher is contractually obliged to stay mum about. But seeing people in the Cabin gave Schumacher a glimpse of the potential future.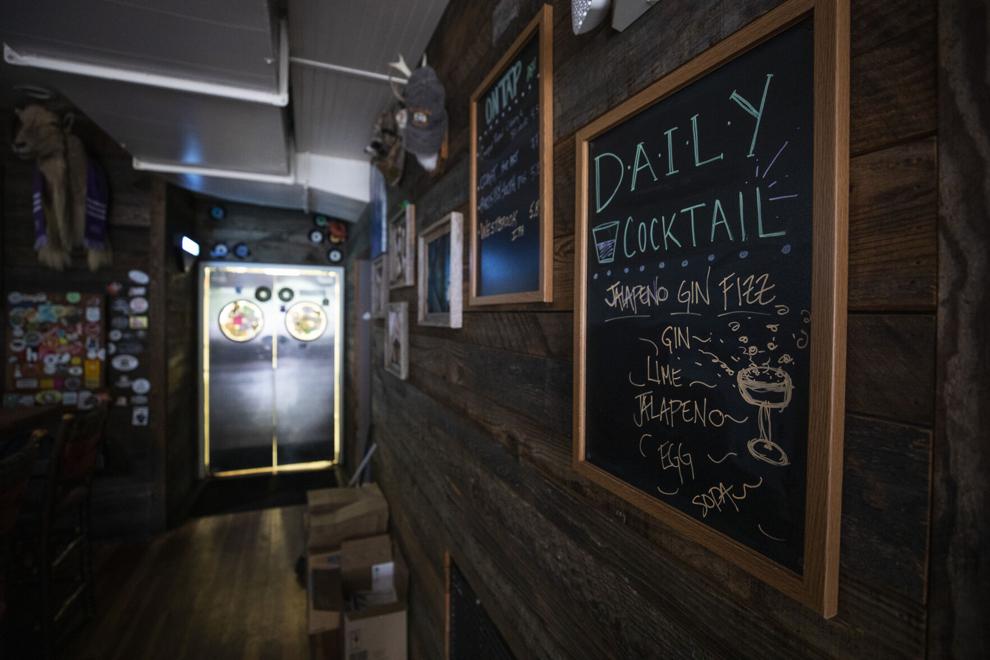 APRIL 2021: Schumacher, newly vaccinated, spent much of April preparing for the launch of the Restaurant Revitalization Fund. For the first time, he described his mindset as "cautiously optimistic."
MAY 2021: By May, Schumacher was bumping up against more signifiers of normalcy. Chief among them for the former food-and-beverage director of the Charleston RiverDogs was Opening Day: Schumacher picked up a stadium shift selling beer for the occasion.
JUNE 2021: Even though he would have preferred to see a higher vaccination rate and replenished Restaurant Revitalization Fund before committing to a reopening date, Schumacher in June ruled that Harold's Cabin will return to business.
It will have an adjusted menu, layout and service format. But for the first time in 16 months, customers will be welcomed back.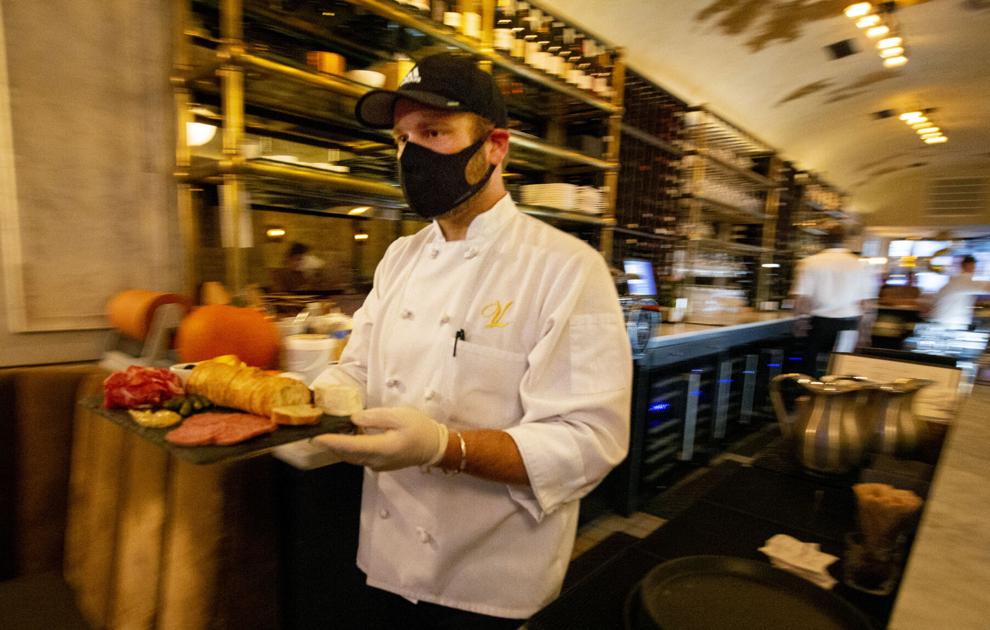 Vintage Lounge
Opened: 2018
Closed because of COVID-19: March 17, 2020
Reopened: May 5, 2020
Status when the series began: Open
SEPTEMBER 2020: Vintage Lounge owner Nathan Wheeler last fall couldn't pretend that COVID-19 wasn't a consideration: He had to prompt guests to wear masks, in line with city regulations, and shoo them out of his wine bar by 11 p.m., as required by a state order. But he was determined to uphold the same hospitality standards he had in place prior to the pandemic.
"I channel my inner Mickey Bakst," Wheeler said of the Charleston Grill general manager who would weeks later announce his retirement. "I say, 'Hey guys, I hate to do this ...' And 99 percent of people are respectful."
Wheeler's most serious concern in September was city leadership: He felt elected officials failed downtown business owners when they didn't warn them on May 30 that looters were headed their way. He was also opposed to ordinances preventing local musicians from performing amplified sets.
Still, he was confident that Vintage would sail through the global crisis.
"We're going to be around," he said. "We're the only thing like this in Charleston. And we're just better than everybody."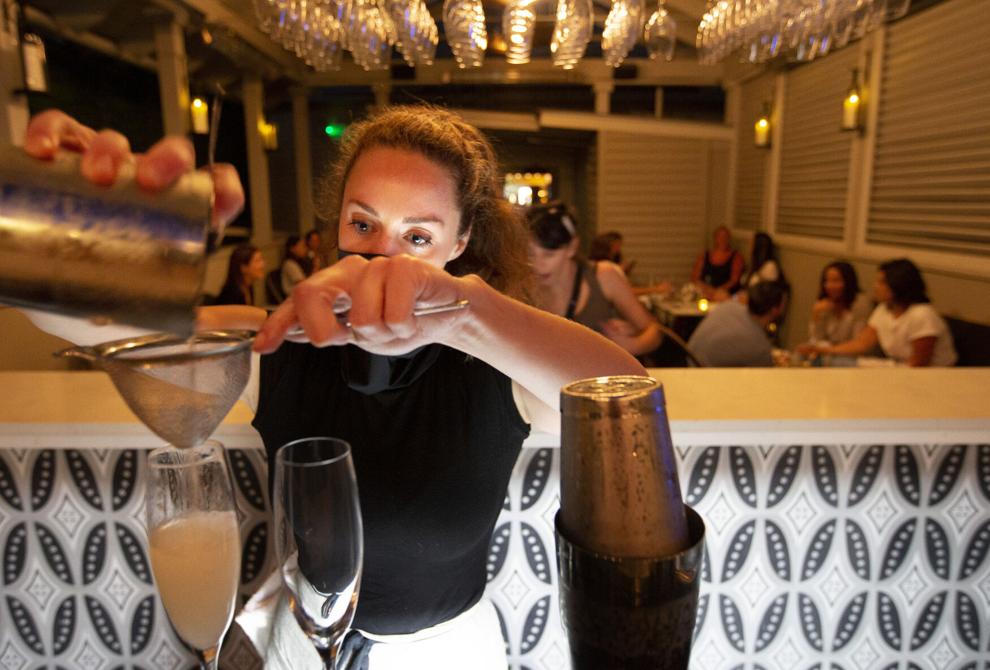 OCTOBER 2020: Prior to the pandemic, Vintage Lounge got by just fine by pouring wine for customers who made reservations or wandered into the bar. But with new restrictions and patron anxieties reshaping the contours of their business, Vintage in October put extra energy into booking private parties and retailing bottles of wine.
NOVEMBER 2020: To bring in more customers and drive up servers' tips, Vintage Lounge scheduled a series of pop-ups featuring cooks and craftspeople. By Thanksgiving, though, the bar was so busy that Vintage gave its employees a day off for the holiday.
DECEMBER 2020: As New Year's Eve approached, the Vintage Lounge team hoped S.C. Gov. Henry McMaster would suspend the 10 p.m. alcohol sales curfew in deference to the annual celebration. But Wheeler reasoned that if they were forced to wind up the night before midnight, "We are all looking for an excuse to ring in the new year sooner."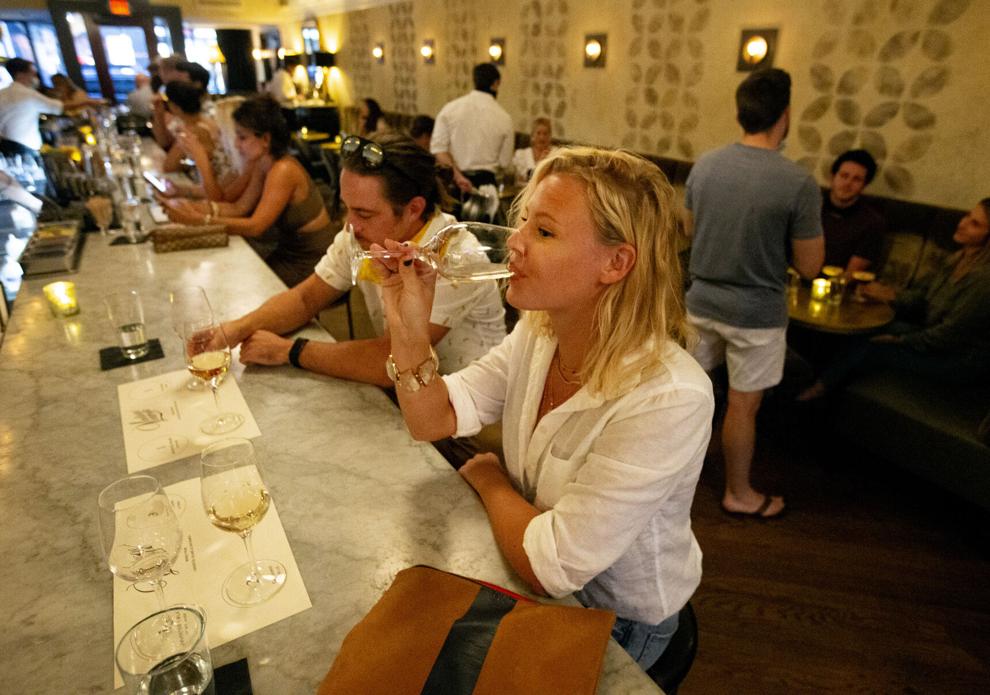 JANUARY 2021: COVID-19 "remind(ed) me of why I fell in love with the food-and-beverage business," Wheeler said in January, marveling at his team's resilience in 2020 and looking ahead to a better 2021.
FEBRUARY 2021: When dining rooms across South Carolina were first shut down by executive order, Wheeler knew Vintage Lounge had to achieve three benchmarks to overcome the business injury: The wine bar needed to regain its sense of stability, protect its customers and make sure its employees earned enough to pay their bills.
With all three boxes checked, Vintage concluded its participation in the Next Round series.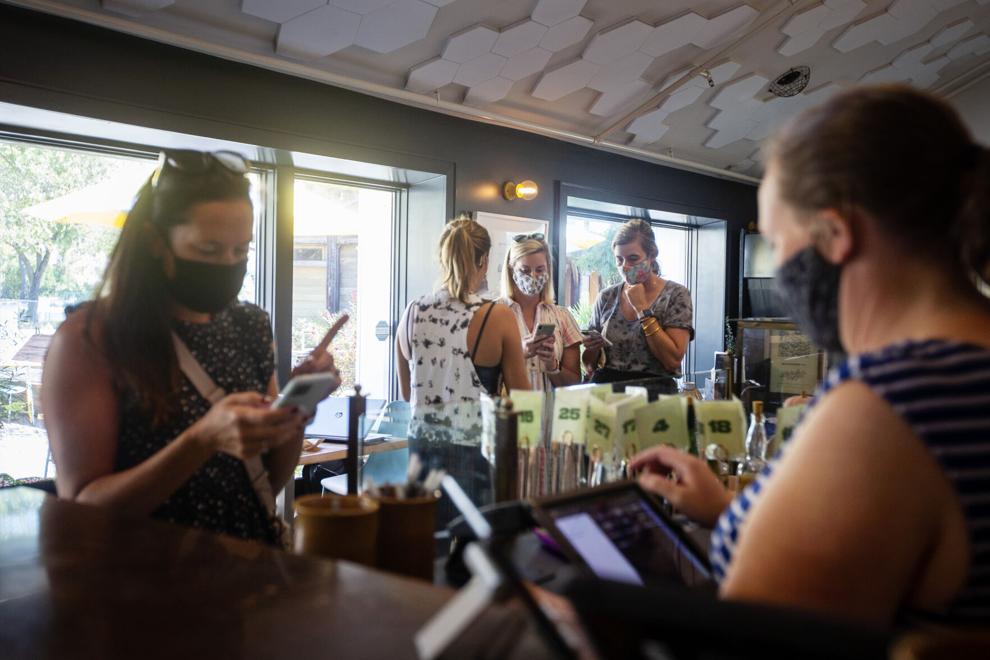 Butcher & Bee
Opened: 2011 (original location); 2016 (current location)
Closed because of COVID-19: March 17, 2020
Reopened: May 9, 2020
Status when the series began: Partially open
SEPTEMBER 2020: By September, Butcher & Bee was firmly back in the restaurant business after a lockdown switch to offering grocery services. After initially confining guests to its outdoor patio, it reopened its dining room for spaced-out seating.
But the reduction in tables represented just one obvious change from pre-pandemic operations. In the spirit of the inherently chaotic season, Butcher & Bee reverted to its bohemian roots, focusing on simpler food and asking guests to order at the counter.
OCTOBER 2020: Butcher & Bee in October held its first private event since returning to on-premise dining, putting together a highly regimented program complete with a consent form for guests indicating they understood and would abide by the restaurant's safety guidelines.
Yet with no way to control the weather, the management team worried about dropping temperatures putting a chill on their patio business. "The heaters I found are $150, plus propane, so it's a whole new set of challenges to take on," general manager Drisa Lamb said.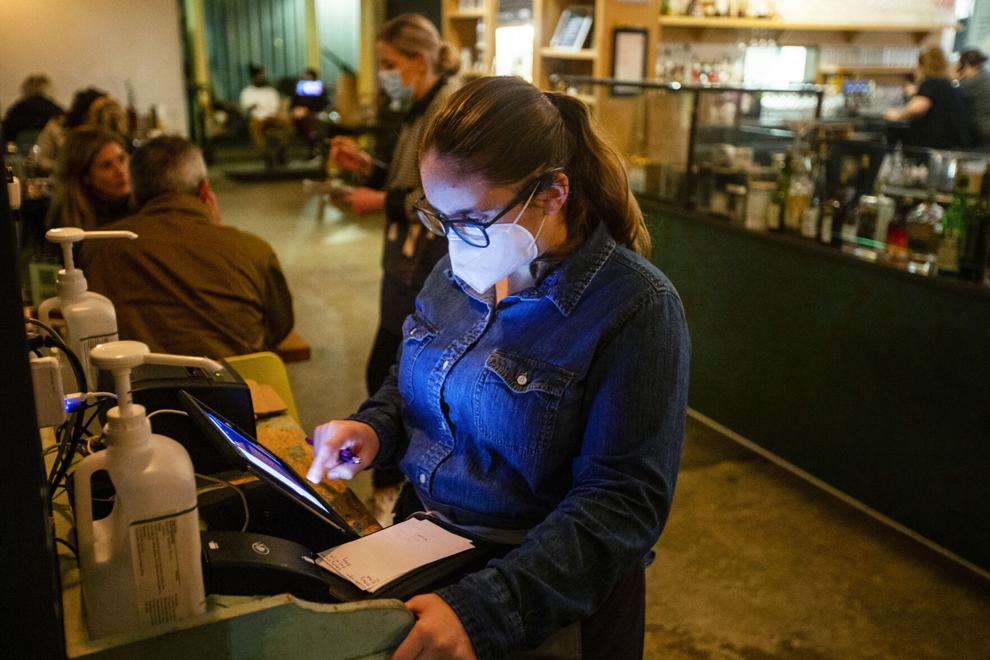 NOVEMBER 2020: Although fans of Butcher & Bee were happy just to be back in the restaurant, the counter service model devised to cut down on interactions didn't thrill guests who had to get up when they wanted a second glass of wine.
The restaurant ended the experiment, but its human resources director struck a prescient chord at the start of the month: As The Post and Courier reported, "What's emerged as a new concern is staffing."
DECEMBER 2020: At the start of the Next Round series, owner Michael Shemtov's goal was to hang on until January. It was clear by December that the restaurant would no longer have to measure its future in months, in part because of the gains associated with going back to table service: From week to week, Butcher & Bee notched a 40 percent increase in sales revenue.
JANUARY 2021: For safety reasons, Butcher & Bee never assumed its employees were COVID-19 free: It enforced masking and distancing policies as though anyone could spread the deadly disease. Still, it was disruptive when staff cases popped up, so Shemtov decided to implement a regular testing program: He partnered with Scott Shor of Edmund's Oast to host a free testing site for food-and-beverage workers every Wednesday in their shared parking lot.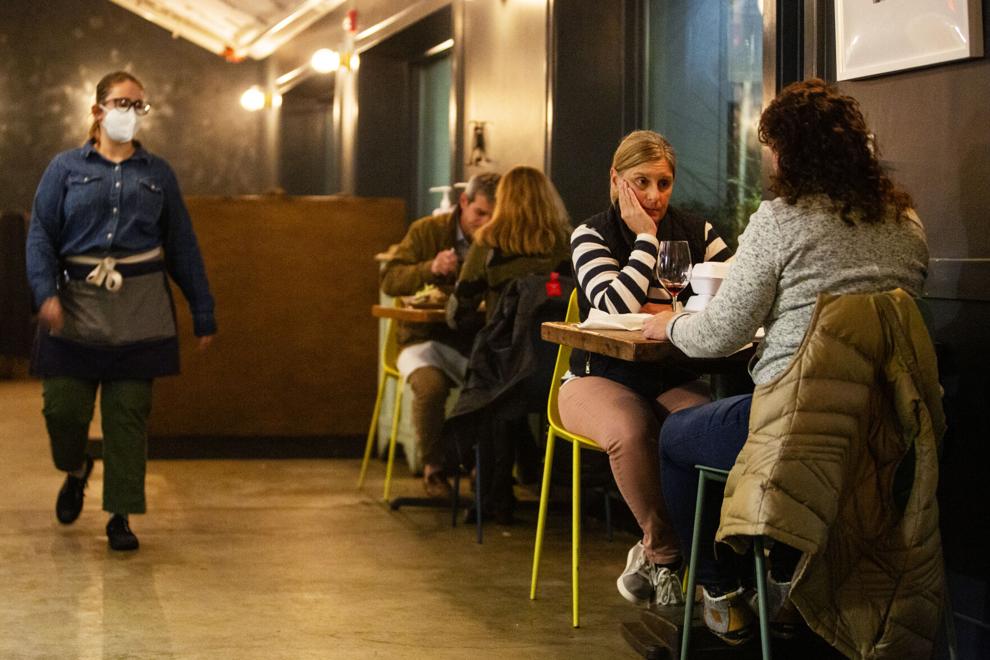 FEBRUARY 2021: Throughout the pandemic, Butcher & Bee's team remained resolute about trying new things, such as bottling and selling fermented honey for the first time. But not every bright idea panned out: Butcher & Bee in February called off a partnership with Rosalie's Pizza that wasn't working out for the restaurant or the food truck.
MARCH 2021: The big news for restaurant owners and employees in March was that hospitality workers across South Carolina were made eligible for COVID-19 vaccines. The big headache was finding available appointments for those who wanted shots. "We've seen people running into walls," said Shemtov, who ended up organizing a vaccination clinic at Workshop for Charleston area restaurant employees.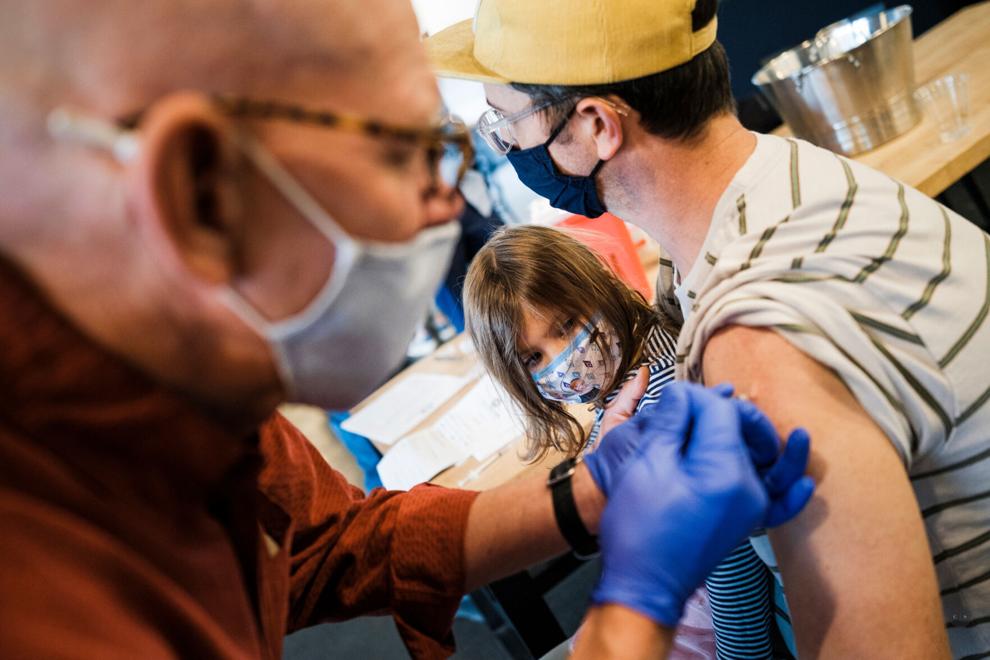 APRIL 2021: April was a tough month for Charleston area restaurants for reasons that one year earlier seemed inconceivable: Guests were roaring back to restaurants in unprecedented numbers while workers were fleeing the industry, creating tense interactions in understaffed dining rooms.
"(Customers) are out and ready and haven't made the connection that people aren't coming back to work," Butcher & Bee chief of staff Tara Pate said.
MAY 2021: In addition to getting Butcher & Bee back on its feet, Shemtov throughout the pandemic served as a leader of the Independent Restaurant Coalition: Even though he knew there was little chance of receiving a Restaurant Revitalization Fund grant during the first application round, he was tremendously proud to see the program unfold.
JUNE 2021: One of the best indicators that Butcher & Bee has built itself back up is how many things the restaurant has lately stripped away: It eliminated a face-covering requirement for employees; disconnected the tablets used to process delivery orders; and scaled back reservation slots, no longer fearful that there won't be more guests tomorrow.
And with that, Butcher & Bee concluded its participation in the Next Round series.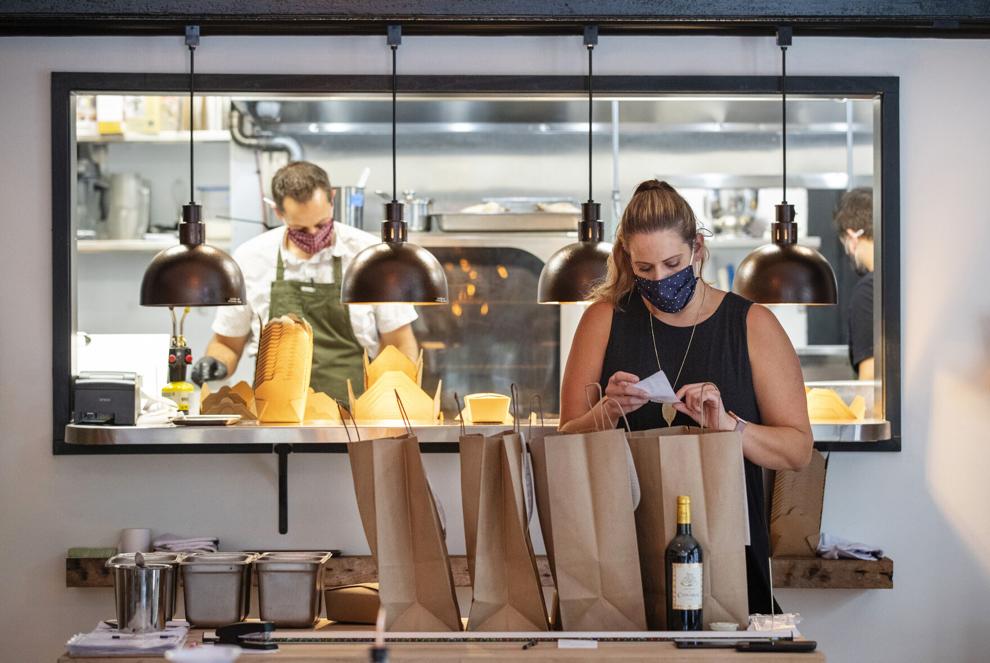 Chasing Sage
Opened: Never
Closed because of COVID-19: N/A
Opening: June 23, 2021
Status when the series began: Closed
AUGUST 2020: Scheduled to open in March, former Seattle residents Walter Edward, Cindy Edward and Forrest Brunton were keeping a close eye on the coronavirus, which was already ravaging their friends' restaurant businesses in the Pacific Northwest. On March 17, following an emotional meeting at which they were joined by general manager Maxfield Clarke, the team announced that Chasing Sage would not debut as planned.
"We can't do it now; it isn't a safe, moral choice," Walter Clarke said later in the summer. "But we can make people happy right now."
Their means of disseminating happiness was a series of rotating takeout pop-ups. They started serving Korean barbecue in August, then 10 days later hung out a new shingle and switched to an all-French menu.
SEPTEMBER 2020: Without Chasing Sage to occupy them, the crew responsible for the restaurant had a ton of pent-up culinary energy in September. They spent hours crafting beverage presentations, perfecting recipes and making stickers for to-go boxes.
OCTOBER 2020: As the initial thrill of making and selling food again began to fade, the Chasing Sage team started to notice ways in which the government could help them out of their hole: They petitioned Congress to expand Payroll Protection Program eligibility so restaurants which weren't open in 2019 could qualify for assistance and lobbied for South Carolina to legalize to-go cocktails.
Knowing there wasn't much they could do on either score, though, the Edwards, Brunton and Clarke had to take heart in small victories, such as setting up outdoor seating for to-go customers and wearing costumes to match their German menu.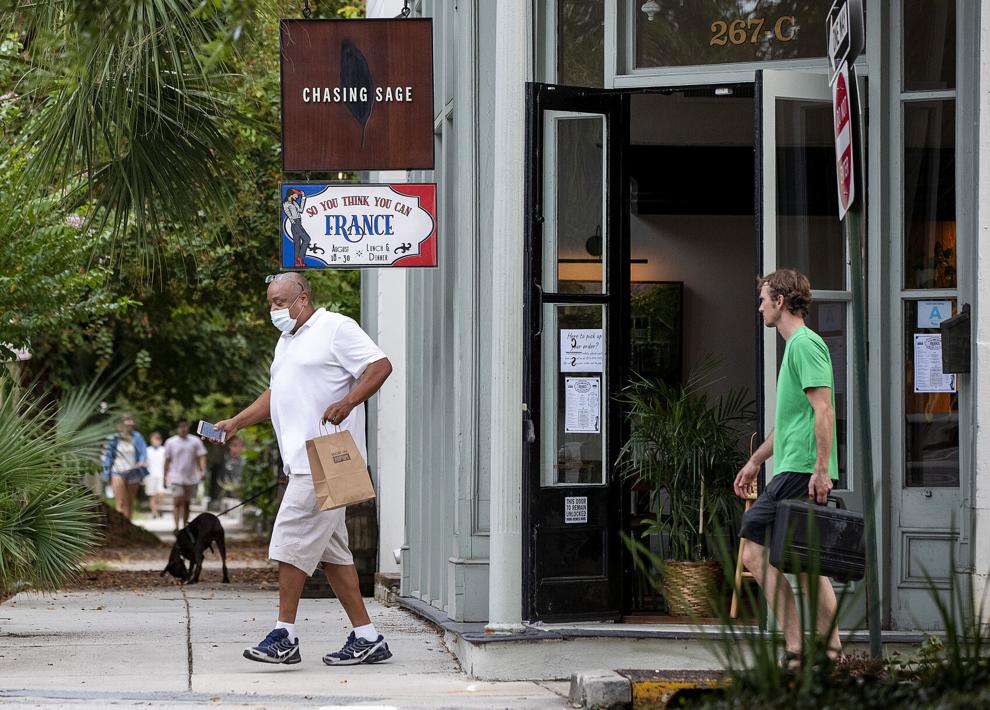 NOVEMBER 2020: At 267 Rutledge Ave., November was bleak. Nothing really horrible happened, but it didn't seem like anything good was about to happen either. COVID-19 cases remained stubbornly high; revenue was worrisomely low; and the Chasing Sage team was worn out, both physically and emotionally.
The stress of preparing Thanksgiving dinners for 350 people as part of their most elaborate to-go program to date didn't lift their spirits.
"It's COVID fatigue talking," Cindy Edward said of her growing doubts. "I know it's COVID fatigue."
DECEMBER 2020: Ramen lived up to its reputation as comfort food when the Chasing Sage crew hit upon it. Badly in need of a break, they decided to quit swapping pop-ups and just serve noodle soup. Customers loved it. "We all work in a ramen restaurant now," Clarke said. "Didn't see that coming!"
JANUARY 2021: Well, ramen plus sushi: Under the "Everybody Loves Ramen" banner, Clarke started slicing raw fish for Saturday nights.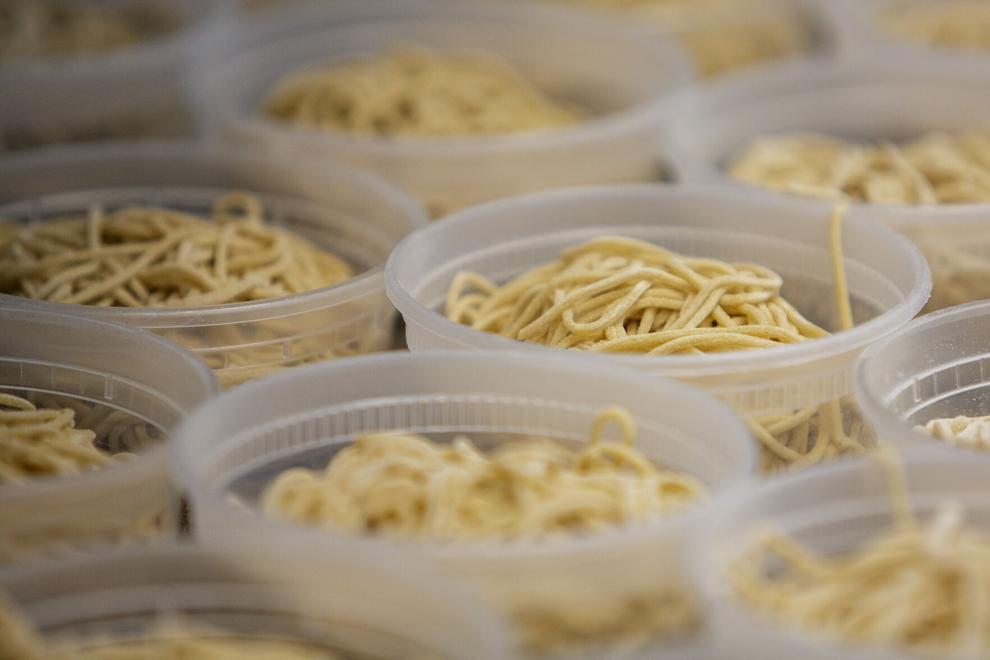 FEBRUARY 2021: When a version of the Restaurants Act was reintroduced in Congress, there was one provision which mattered to the Chasing Sage team. Restaurants that weren't yet open when the pandemic started weren't eligible for Payroll Protection Program loans. It wasn't clear at the start of the year whether they'd fare any better under a federal grants program.
They did. The language of the proposed bill stipulated restaurants which opened after Jan. 1, 2020, could apply for relief.
"Cindy read it to us, and we almost cried," Brunton wrote in a text message sent with a photo of the foursome toasting.
MARCH 2021: One of the advantages of not running a standard restaurant is it frees up more time for chasing down vaccination appointments, which were still scarce in early March. By the end of the month, all four members of the Chasing Sage team were on the road to immunity.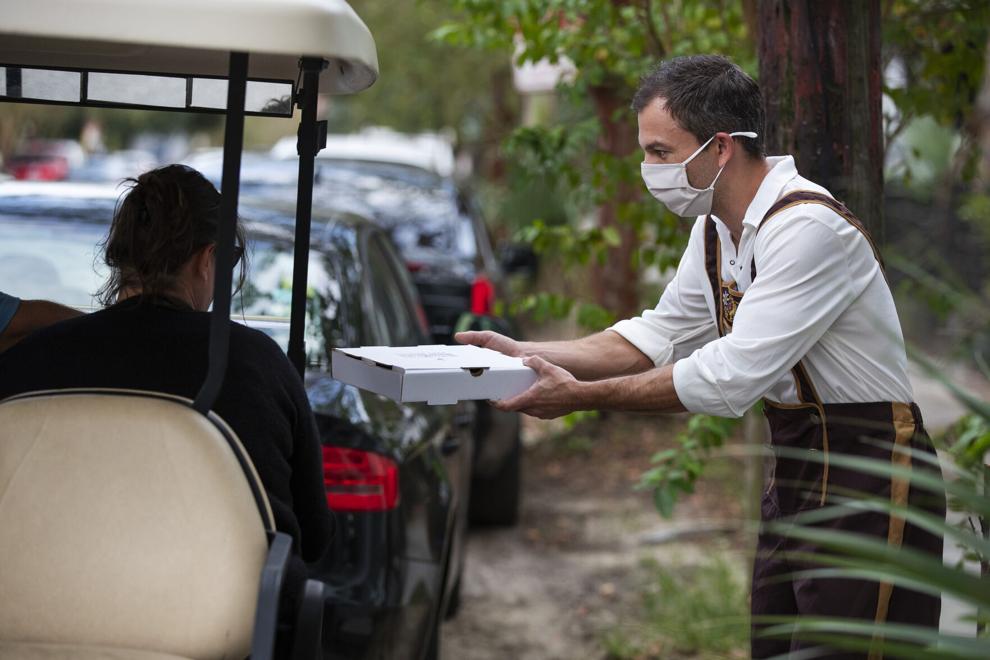 APRIL 2021: For months, the Chasing Sage crew talked about tunnels and the sunlight at the end of them. Even when they squinted, they couldn't make it out. But with the arrival of spring, which brought with it vaccines, the prospect of government cash and softshell crabs — a customer favorite — they could almost feel the light's heat. Cindy Edward started telling people they'd open Chasing Sage "sooner rather than later."
MAY 2021: Within days of receiving approval for its Restaurant Revitalization Fund grant request, Chasing Sage had the money in its bank account. Now its team just had to tend to every other opening detail, ranging from finalizing the wine list to decorating the bathroom.
JUNE 2021: "You only get to really open once," Walter Edward said in August 2020. "We want the Chasing Sage opening to be as special as it can be. It can be everything it was meant to be."
All of that everything will be on display on June 23, when Chasing Sage finally opens.