For previous installments of the series, as well as more information about the four featured restaurants and their chosen strategies for success, click here.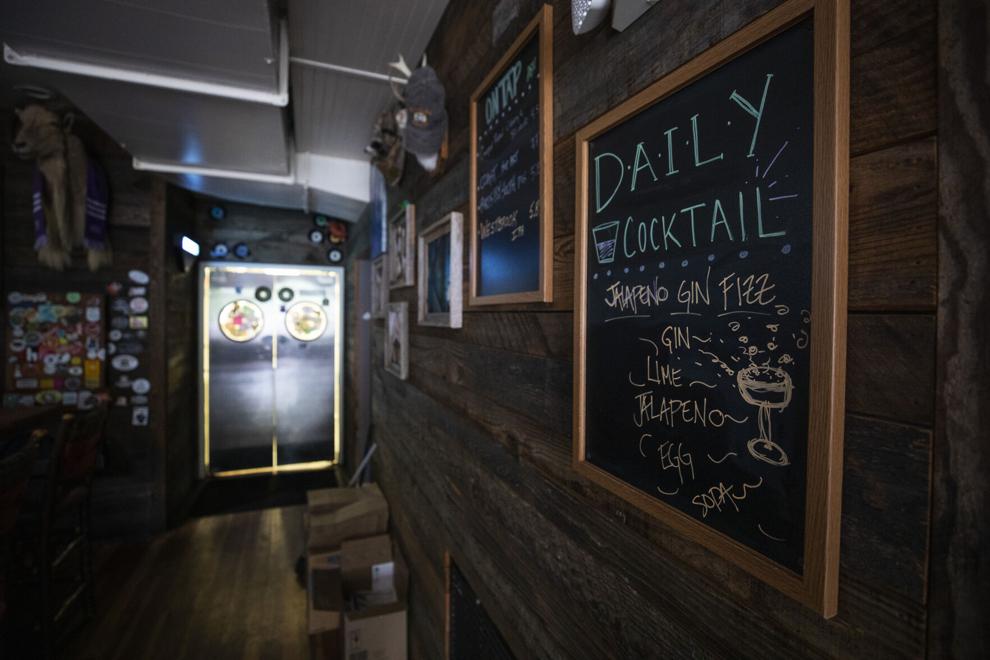 Layoffs
Harold's Cabin manager Drew Childers has been looking for work ever since he and owner John Schumacher agreed to shut down the Westside restaurant. He's filled out job applications at Whole Foods Market and Trader Joe's. He's talked to local brewery owners about staffing their bars.
Yet he's thus far had just one decent offer. He recently joined a point-of-sale system company as a sales rep.
Two weeks later, he quit.
"I just couldn't do it," said Childers, 44, who was tasked with cold-calling dozens of restaurants a day and alerting them to the advantages of his employer's payment platform.
Childers isn't one to balk at working hard or approaching strangers. Almost right away, he started picking up new accounts for the company. But he was tormented by the feeling that he wasn't providing a direct service. Helping to streamline a restaurant's sales process didn't strike him as the equivalent of making a lonely tourist feel at home or listening intently to a customer who'd been slighted at the office.
"I've never seen you so miserable," Childers' wife told him.
His desire to serve isn't going entirely fulfilled. Childers sidelines as a wedding officiant, a business he launched after conducting a ceremony for two friends 15 years ago. At this point, he's posed for more than 100 wedding portraits with brides and grooms drawn to the "care, compassion and style" he promotes on his website. He has another 19 gigs lined up over the next two months.
Still, he misses the food-and-beverage industry. And he says his friends and former coworkers feel the same way.
"They want to go back to work," he says. "Maybe they're making a little more money with unemployment, but people need a purpose to get up in the morning, and servers, bartenders and cooks are the exact same way."
When Childers scrolls through Facebook, he sees how fellow displaced workers are striving to prop up their mental health. There are pictures of people working out and posts about volunteer opportunities. Those activities help assuage boredom, but to Childers, they're not substitutes for providing hospitality.
"The (food-and-beverage) workers I know are really looking forward to going back to it," he says. "We're ready."
If Harold's Cabin reopens, Childers will be invited to rejoin its team. It's not practical to wait around for that possibility, though. So, at least for now, Childers' job search continues.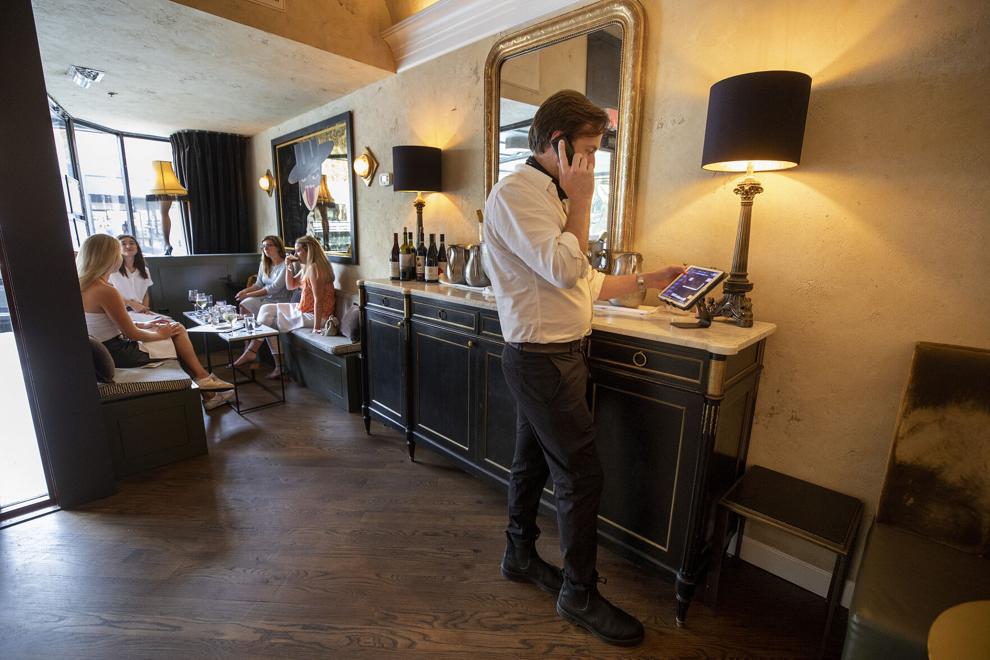 Protests
"Good Afternoon," read the email that Vintage Lounge owner Nathan Wheeler received from the Charleston Police Department on Aug. 28. "Today we were made aware of a potential protest to occur tomorrow at Marion Square beginning at 4 p.m. There has been no permit issued for this event and we have limited information."
Wheeler is on record as supporting "anyone's ability to exercise their First Amendment's rights to petition the government in an effort to address the social issues at hand." But like many upper King Street business owners, he's still smarting over city officials on May 30 not keeping them apprised as rioters moved northward; Wheeler had to hustle patrons out of the bar as its windows shattered.
Still, this email promised subsequent updates and more officers on the street. Wheeler wanted to believe the situation would be handled differently this time.
His hope morphed into confidence around 6 p.m. on Saturday when he received an automated call from the city.
"Protesters have left Marion Square Park traveling south on King Street toward the Market area there are approximately 60 protesters," the message said in part.
Even though the peaceful protest was headed away from the stretch of King Street which was vandalized in May, Wheeler saw more police officers than usual walking the block, talking to passers-by. He appreciated the display of authority, as well as the expressions of concern by Charleston City Council members Mike Seekings and Ross Appel.
"Vintage Lounge doesn't fall into either of their districts," he pointed out.
It speaks to how drastically restaurant owners lately have adjusted their expectations that Wheeler was relatively pleased by not having to call a glass repair shop or reassure crying customers. Because in every other way, Saturday night was a letdown.
Between 4 p.m. and 7 p.m., one-third of people who'd made reservations at Vintage either called to cancel or didn't show up at all. Walk-in traffic was nearly nonexistent.
No customers means no tips. Wheeler watched his employees wait for a pop and worried, knowing they were facing another hot and sticky week, likely to be slow in the best of times.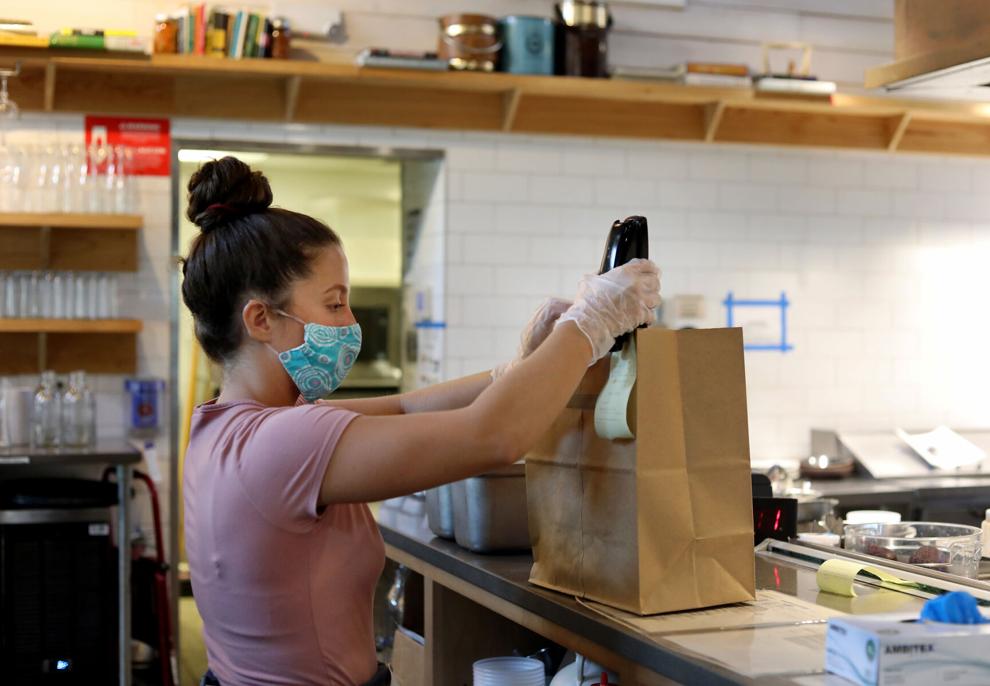 Delivery
When Butcher & Bee recently appeared on Uber Eats for the first time, longtime customers might have been confused by the listing. The restaurant was heralded by a stock photo of a hot dog, one of many run-of-the-mill items that isn't on Butcher & Bee's menu.
"We sent them our approved menu images and yet somehow, when it launched, it's not reflective of food we would serve here," said chief of staff Tara Pate.
And it's not just the visuals which are misleading. Butcher & Bee has long resisted signing up with delivery services because a restaurant can't control what happens to its food once a driver snatches it up. Owner Michael Shemtov estimated they remake one out of every 15 delivery orders.
Ultimately, though, the biggest problem with delivery services for restaurants is they charge massive fees, leading cities from New York to Seattle to place legislative caps on them.
For every $50 order placed through Uber Eats, Butcher & Bee has to turn over $17 to the company.
Plus, general manager Drisa Lamb points out, that's just the price to play. If restaurants don't want to turn up on the 26th page of search results or lose out to competitors offering attractive fee-waiving promotions to potential customers, they have to ante up extra.
Still, delivery has become such an integral component of dining that Butcher & Bee could no longer afford to snub the 30 percent base fee that Uber Eats assesses. The restaurant's team realized that eaters are increasingly scanning Uber Eats for dinner ideas in much the way they used to consult Open Table for inspiration. Prior to the pandemic, when the restaurant tried disassociating from that behemoth, "reservations plummeted," Shemtov said.
"We need additional revenue stream, so we had to say 30 percent is better than nothing at this point," Pate said. "That's a tough pill to swallow."
Recognizing that some prospective customers rely on delivery, Butcher & Bee was previously listed with DoorDash. But that platform isn't nearly as popular as Uber Eats. Lamb said delivery orders have quadrupled since they signed on with Uber Eats.
After a flurry of emails with their account manager and account coordinator, Butcher & Bee got the hot dog picture fixed. Now the restaurant is represented by a plate of roast poultry and cocktails.
As for whether the restaurant will come out ahead from a financial standpoint, it's still too early to say.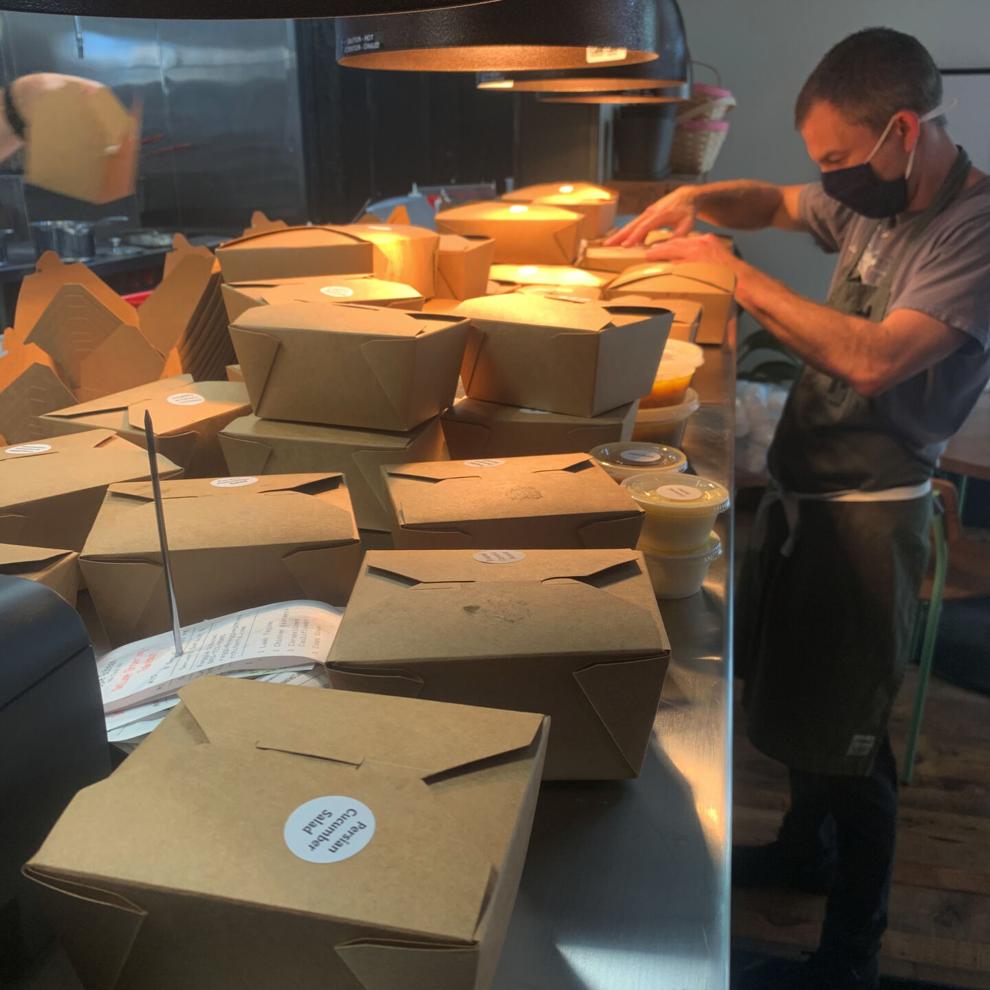 Packaging
Au revoir, France.
Chasing Sage experimented with its first continental menu at the end of August, and the response was clear in any language. Downtown Charleston diners are more enthusiastic about cuisines which aren't already readily available on the peninsula.
"People are super into unfamiliar," said owner Walter Edward, adding that business picked right back up as soon as they switched to a Moroccan menu. (Thai food is set to make its debut this week. At press time, owners were still debating punny names for the pop-up.)
Although Chasing Sage is swapping out menus on a weekly basis, one constant is the attention that its owners are paying to packaging. As many takeout customers have discovered over the course of the pandemic, restaurants aren't always careful about labeling and presentation.
At Chasing Sage, by contrast, the team puts a great deal of stock in the power of stickers, which they much prefer to what general manager Maxfield Clarke described disparagingly as "a greasy Sharpie."
For the Moroccan pop-up, for instance, Clarke printed up stickers with illustrations of avocados and mint leaves to affix to plastic cups holding corresponding non-alcoholic drinks. In the absence of a dining room, owner Forrest Brunton said, "those little touches create atmosphere."
Packaging also helps communicate the philosophy behind a restaurant which didn't exist prior to the coronavirus.
"We're weighing affordability with environmental concern," owner Cindy Edward said. "Obviously, we could throw things in plastic and Styrofoam, but that's not who we are."
The drawback of the cardboard boxes that Chasing Sage uses is they all look the same when they're stacked up in the kitchen window, regardless of what's within them. The solution? Stickers, of course, with dish names in clean-looking bold type.